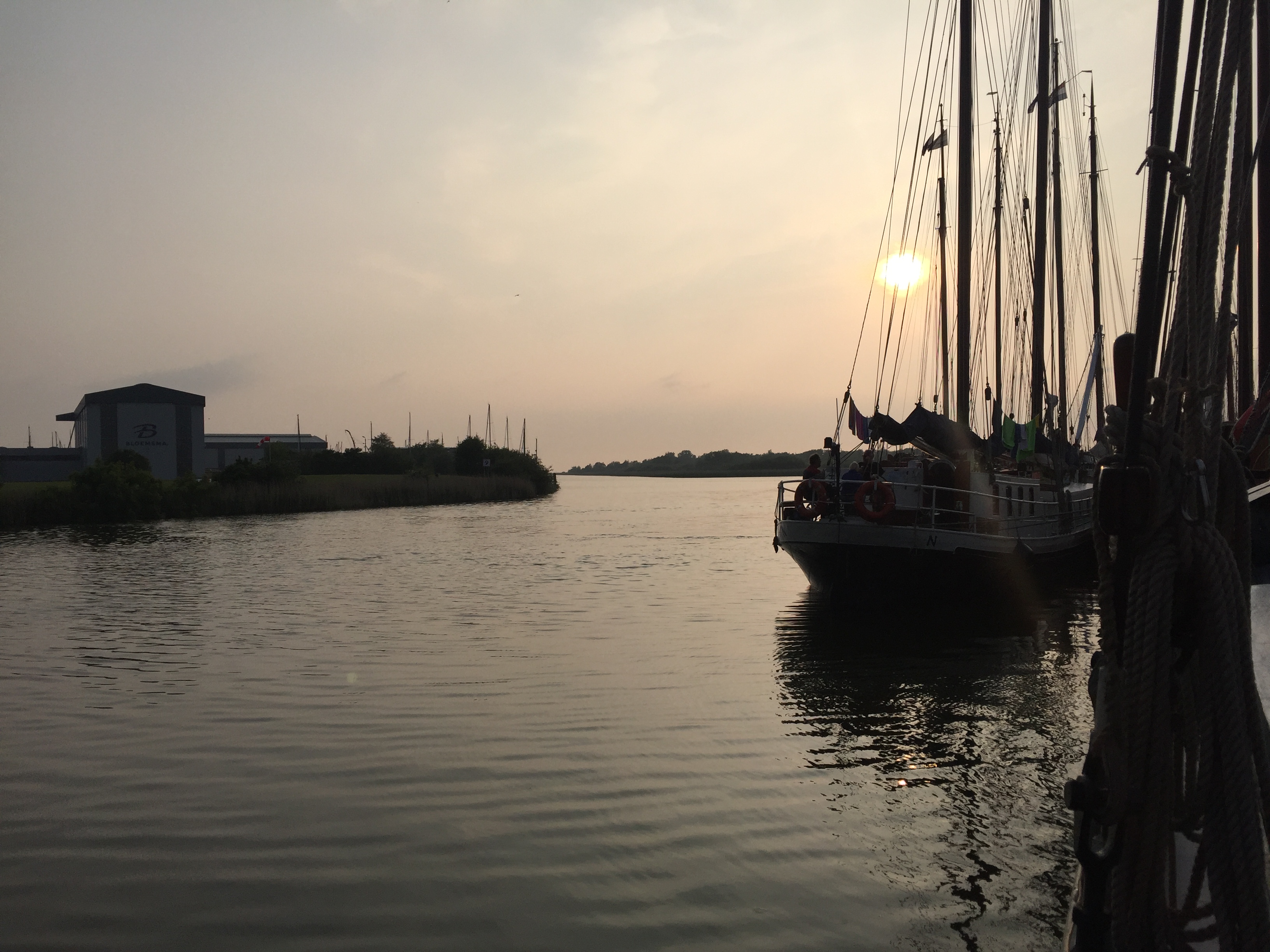 Dictators have had a horrible history throughout the world, and although they are not prevalent in the United States, I found my life being controlled, not by a person, but by fear. My fear of doing things that made me uncomfortable, being hurt by others, and what other people would think of me were all items I heavily considered before making decisions. In an effort to break free from the crippling hold fear was exerting on my life, I decided to step outside my comfort zone (and my country's zone).
A few months later, I found myself on a sailboat in Holland with 25 German teenagers as an exchange student. I was slightly confused, as the German language flooded into my ears, but once my subconscious abandoned the effort to decipher a language I had never heard before, it began to sound like a beautiful melody.
As we sailed through the waters of the Netherlands, I was in utter shock and amazement at the world around me. I felt like a child, seeing everything with fresh eyes, truly appreciating the beauty around me. With the freezing mist of the North Sea washing my face and the warm sun radiating on my skin, I observed the wild waves of the sea, along the with the sailboats on the horizon. The wind overpowered my body, making it a challenge to stand up straight, as if it was a traveling soul trying to send me a message. The air I breathed tasted like cool water as it filled my lungs, giving me life. I could feel my heart pounding underneath my jacket when the wind tipped our three-sailed boat from side to side, allowing water to pour onto the floor.
One crisp morning on Rotummeroog island, we took a short speedboat ride; the choppy morning waves sent the boat flying in the air, launching me out of my seat, over and over again. As I sat on the edge of the boat, each bump left me with a paranoia that I was going to fall backwards into the water. I clenched my fists around the handles next to my hips and clung my knees to the metal seats in front of me. Although I was utterly terrified, I had never felt so alive.
Just as my body began to grow tense, the captain slowed the boat, powering it off, as we approached the island of Zuiderduintjes. The island that seemed to be covered in dark sand from a distance revealed itself to be an island inhabited entirely by seals. Some of the mammals were sunbathing on the shore, enjoying the pure sunshine and letting it soak deep into their charcoal gray skin. Others appeared to be ballroom dancing, as pairs of seals waddled around in circles together. However, there were a select few brave seals that made their way towards the boat. They were so close that I could see their wet, wrinkly skin glimmering in the sunshine and hear their soft barks. Experiences like these, exhilarating and wondrous, would be impossible if we chose to live our lives out of fear.
Fear, worry, and stress are all side effects of our need to be in control. In an effort to maintain control over every aspect of our lives, we develop routines that make our days go by faster, and eventually, we are no longer controlling our time, but time is controlling us. Only when we relinquish the desire to be in control do we genuinely experience our lives the way they were meant to be spent: full of adventure.
Dear Reader: This page may contain affiliate links which may earn a commission if you click through and make a purchase. Our independent journalism is not influenced by any advertiser or commercial initiative unless it is clearly marked as sponsored content. As travel products change, please be sure to reconfirm all details and stay up to date with current events to ensure a safe and successful trip.
---