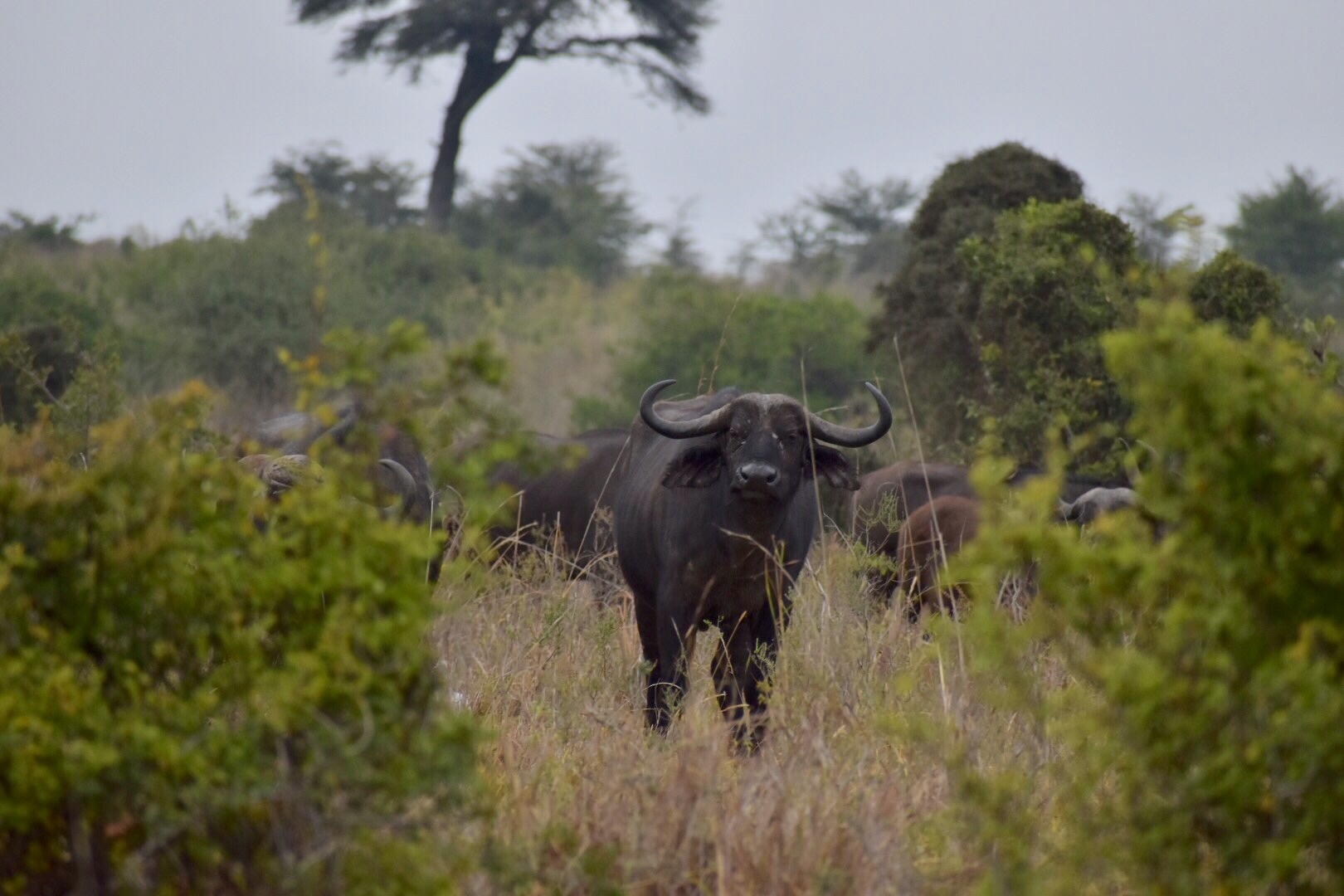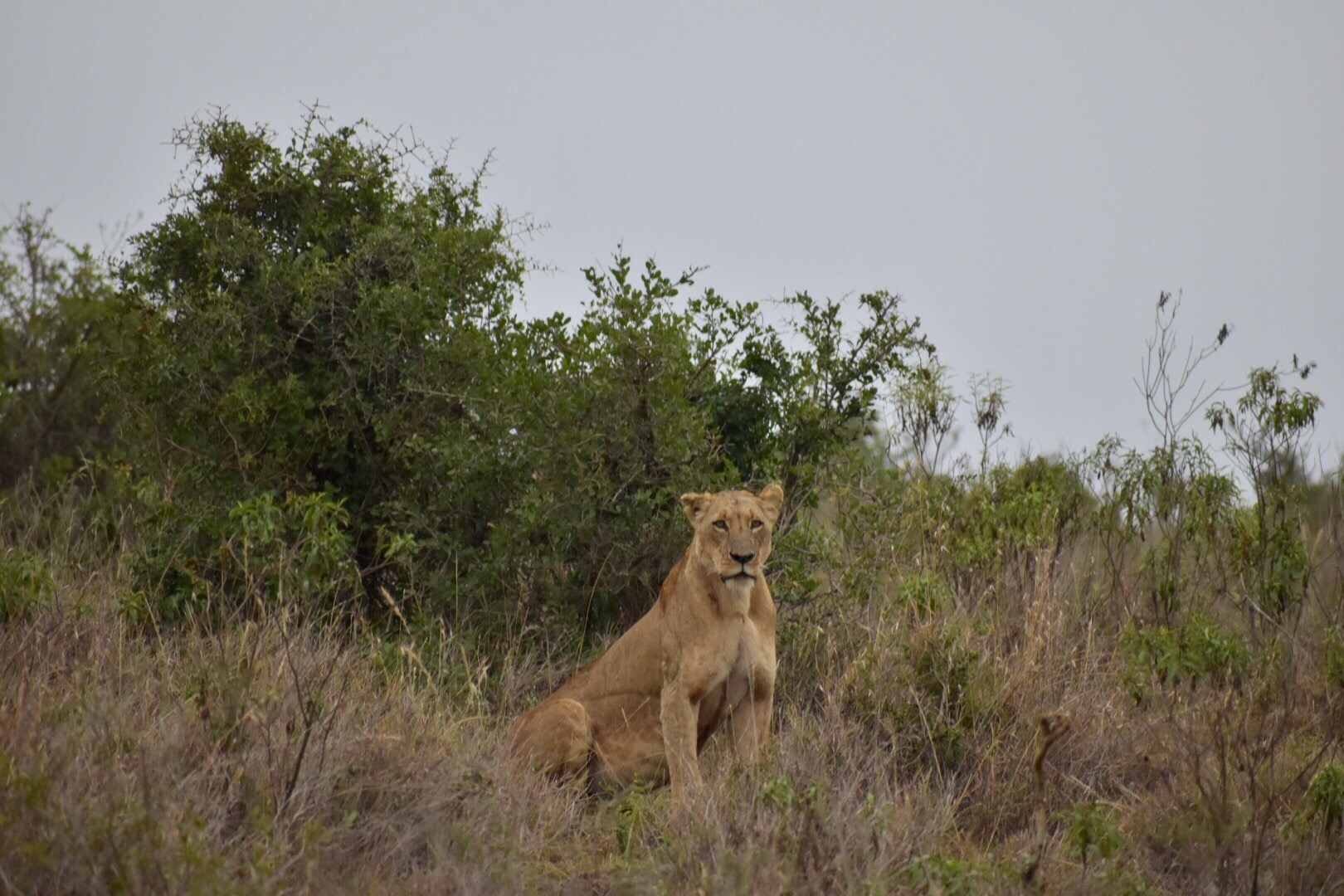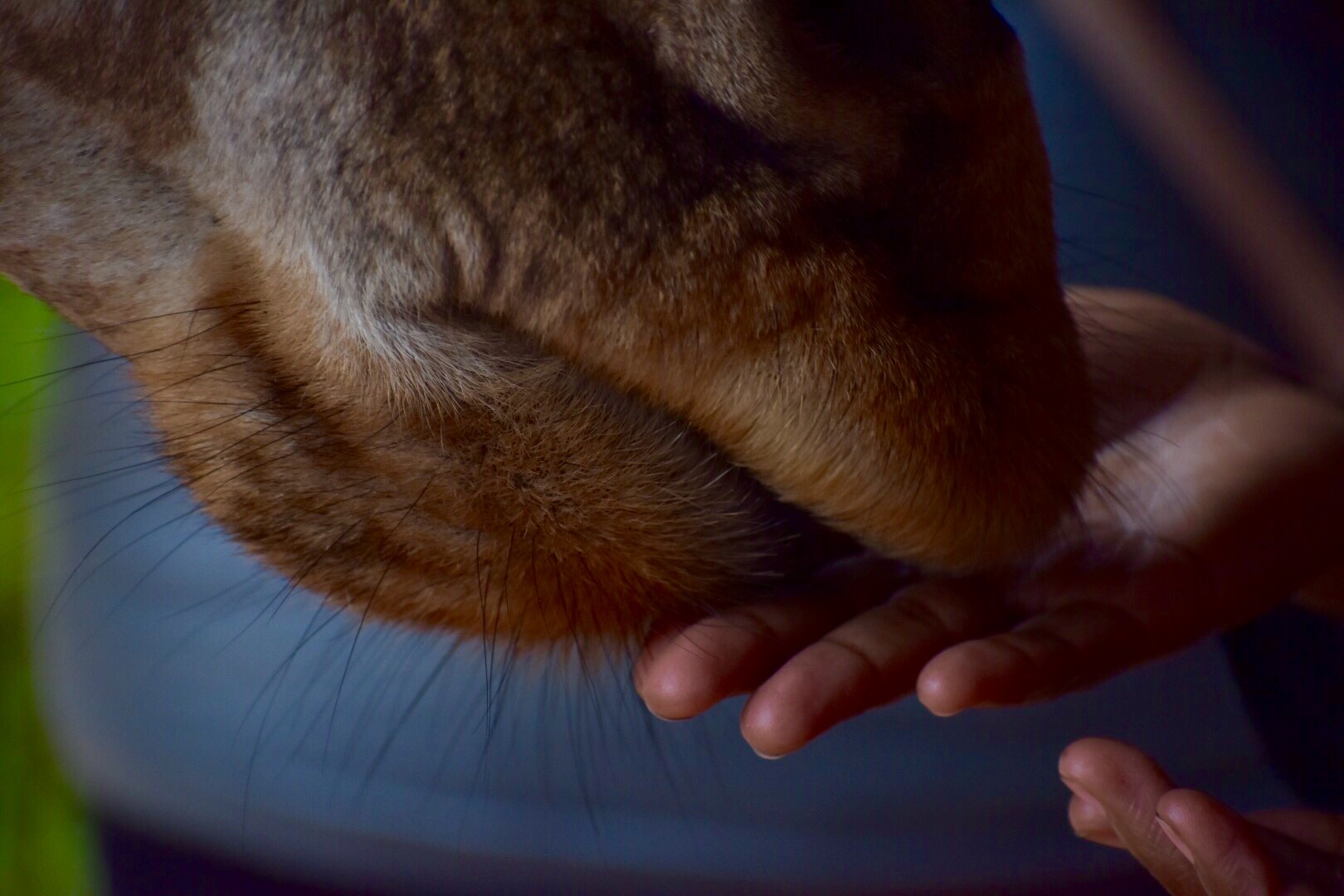 Swish. Swish. The sound of a lion's tail moves through the African bushes. I'm in Kenya at one of Kenya's national nature reserves.  Kenya is famous in East Africa for their reserves and safaris. Here I meet for myself the beautiful and awesome creatures of Nairobi's National Park. I see Nairobi's city skyline in the distance as I arrive at the park. The sun rises in the background, illuminating the acacia trees and Masai warriors who greet us at the gate. The Masai are one of the fiercest tribes in Kenya, the ones known for athleticism and taking care of nature. Swish. Swish. The tail moves, again.
We spot the lion first in a clearing. The whole car anxiously gets to their feet. I watch him saunter casually over to where our van waits. Anticipation rises in my throat. I can barely contain my excitement, but I must as I don't want to startle this magnificent king. Through my camera lens, I see the features of his scar-torn face. Tuning out the voices in the background yelling at me—"get the picture, Jenny! Look at him, he's coming straight toward us!"—I watch his eyes. His amber eyes filled with the fire of a new day. His eyes, looking straight into mine. He knows he is king. I pause, finger on the shutter release, just looking. Looking into his eyes. I'm mesmerized. Speechless. Am I admirer or prey? Held captive by his glare, I realize a part of me will forever be left in Kenya, hidden in the eyes of this lion. We share a moment. Too soon, the moment passes. He moves on, but I capture a shot of his battered face.
Just as we follow this lion, he follows a scent known only to his kind. I realize in this moment that we, too, follow a trail only known by "our kind." By our kind of people. The people we connect with, bond with, follow and mentor—those people are "our kind," our "tribe." People who travel are also a part of a tribe. They are the ones who love adventure, who are curious, who desire to know and experience more than their immediate surroundings offer. In this way, travellers bond. In this way, I bonded with the wildlife in Nairobi and the people in Kenya.
The people in Kenya are some of the friendliest I have met on my travels. Almost everyone knows English and wants to practice. They sing, they dance, they welcome you with a "karibu." The city buzzes with activity; the countryside meanders along on what is known as "Africa time."  Things go with the flow of people's lives—a constant stream of meeting new people and saying hello to old friends. If you want adventure, to experience the richness and depth of a new culture, Kenya is the place for you. Experience kissing a giraffe, visiting a bead making factory, bartering at the Masai Market and enjoying world-class cuisine. We used Kings and Queens Travel Ltd. and they made planning a breeze. Let the trail you follow lead you here, to the wild, adventure-filled, exiting land of Kenya. You won't be disappointed. I know I wasn't. In fact, I came seeking adventure, but found my "tribe," the people with whom I belong, and left my heart with them. I know will come back to the country that keeps my heart.
Dear Reader: This page may contain affiliate links which may earn a commission if you click through and make a purchase. Our independent journalism is not influenced by any advertiser or commercial initiative unless it is clearly marked as sponsored content. As travel products change, please be sure to reconfirm all details and stay up to date with current events to ensure a safe and successful trip.
---