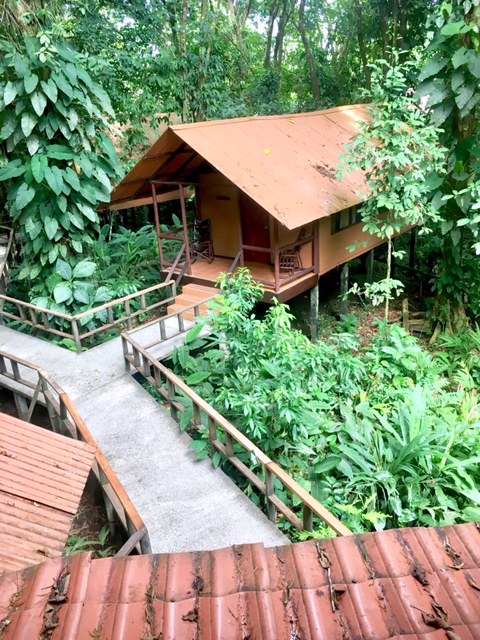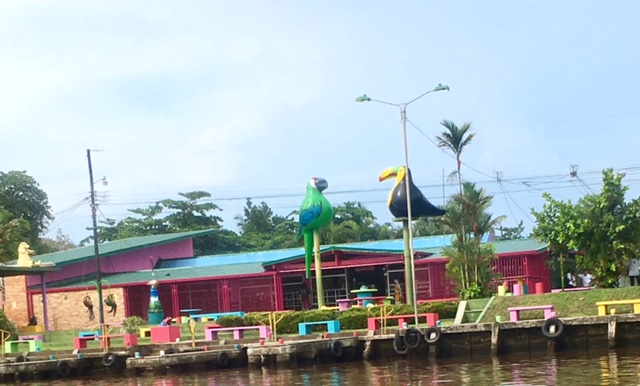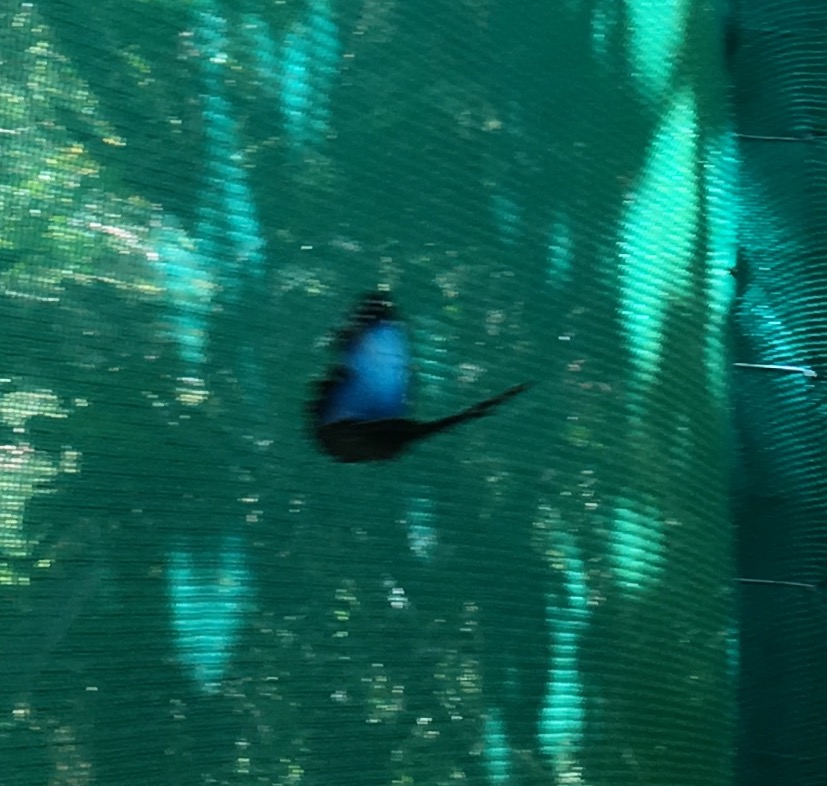 A slight flutter in the corner of my eye captures my attention. I turn my head to catch a glimpse of the brilliant, shimmery blue morpho butterfly. As a butterfly enthusiast, I drink in the sight of this gossamer creature, desperately willing it not to fly away. Ecstatic about my welcoming friend, I cannot contain my excitement for my adventures in Tortuguero, Costa Rica.
I met Costa Rica in June 2017 on a ten-day school excursion, but I was thoroughly blown away by Tortuguero, the home of friendly Ticos (Costa Rican citizens), intriguing flora and fauna, breathtaking excursions, and gorgeous scenery.
One of the most fascinating features of Tortuguero is that it is only accessible by boat. During the ride, I pondered how Costa Rican life would compare to living in the United States. Considering the highly interconnected, social media obsessed States, I could not wait to see the isolated, jungle-filled village and its people. After the boat unloaded at La Rana Roja, our hotel, my group recouped from a long day of travel, and at our generous buffet lunch, I found that titular blue morpho butterfly
The analogy of the morpho to Tortuguero is very accurate. Shortly after viewing the exquisite butterfly, our group embarked on a three-minute boat ride to the village. Like the blue morpho, Tortuguero proudly displayed its vibrant colors. From the river, I could see shades of hot pink, lime green, and all tints of the rainbow adorning every house and shop. When we landed on the shore, we walked to the Sea Turtle Conservatory to learn about its mission of researching and protecting the sea turtles that frequent Tortuguero's beaches to lay their eggs. Just as the morpho exudes natural beauty, I found the Sea Turtle Conservatory's message to be in splendid harmony with the environment. Exploring the Conservatory stirred the same passion within me as the blue morpho.
Following our visit to the Conservatory was a trip to a local school. There, we met Heidi, a bilingual teacher, who introduced us to her students. The community had baked traditional treats for our enjoyment, and four schoolgirls, clad in intricately decorated dresses, performed a typical dance. After their show, the dancers introduced themselves in English, and our group reciprocated in Spanish. The students told us that they aspired to be doctors, veterinarians, business owners, and artists, and with their intensive education, I knew they would achieve their dreams.
Again, the morpho perfectly symbolized the school. It took young children, educated them to be highly successful, and transformed them into powerful citizens—a transformation similar to the metamorphosis of a morpho butterfly. In addition to this changing experience, with their knowledge, these children are not drudging toward the future—they are flying.
Ending our meeting with a group picture, we said "adiós" and began to stroll through the village. The morpho's inability to stay still translated into a lively energy throughout the town—shopkeepers sold their wares, kids played soccer in the street, and tourists scouted for souvenirs. I was captivated by the people's kind gestures, despite their physical separation from the rest of Costa Rica. These people graciously accepted my presence and helped me with my Spanish, even teaching me cultural aspects of Tico life. One store owner asked for my hand, rubbed a seed against the concrete, and burned my palm, signifying good luck! As eccentric as this ritual seems, I found myself opening up to the heart of Tortuguero, and like that blue morpho, I, too, let Tortuguero's sun shine on the beating wings of my soul.
Dear Reader: This page may contain affiliate links which may earn a commission if you click through and make a purchase. Our independent journalism is not influenced by any advertiser or commercial initiative unless it is clearly marked as sponsored content. As travel products change, please be sure to reconfirm all details and stay up to date with current events to ensure a safe and successful trip.
---