What will spring skiing during COVID be like in 2021? Many families are asking the same question as they plan a spring break family getaway.
For answers, we asked skiers who've been out on the slopes this season experiencing a variety of restrictions to stop the spread of COVID-19. Their answers explain how public health measures will affect the 2021 spring skiing experience… and maybe future seasons as well.
Q1. If no one's traveling, do I have to plan for skiing during COVID now?
A1. Yes. Demand is the first reason to plan ahead. A recent IPX 1031 survey found that 58% of Americans plan to travel in 2021 and one-third of those plan to vacation as early as spring break.
Supply is the second reason. The hotel industry has reduced inventory to slow pandemic losses. At vacation home rental specialist, Vacasa, bookings are up year-over-year in Steamboat Springs and Lake Tahoe despite fewer offerings. There's also been a recent surge in interest in Wyoming resorts like Jackson Hole and Grand Targhee.
Q2. Does it feel safe to be on the slopes?
A2. Yes. "Skiing during COVID feels very safe," says Rennie Brown., a consultant in the cryptocurrency field based in San Francisco. He says snow sports enthusiasts naturally spread out across the slopes and commonly wear face coverings against the cold.
Josh Reynolds, a software engineer and surfer who works remotely in Southern California, has a share in the same ski house at Paliades Tahoe (the former Squaw Valley Alpine Meadows) in Lake Tahoe. "I'm already accepting some risk by leaving the house," he says. "I really don't think being outside on the slopes increases my risk much more than that baseline."
Q3. Should older, more vulnerable skiers and riders be concerned about skiing during COVID?
A3. Yes. The views of these young men, who requested their names be changed in case they were breaking state stay-at-home orders, don't reflect everyone's experience.
Eileen Ogintz, travel expert at Taking the Kids, cautions older adults and those with pre-existing conditions to keep destination in mind. While California resorts may be strictly regulated, some Colorado resorts report that guests traveling in from surrounding states ignore mask-wearing requirements, making it less safe for other guests to enjoy their day on mountain.
Q4. Do we really need to make reservations?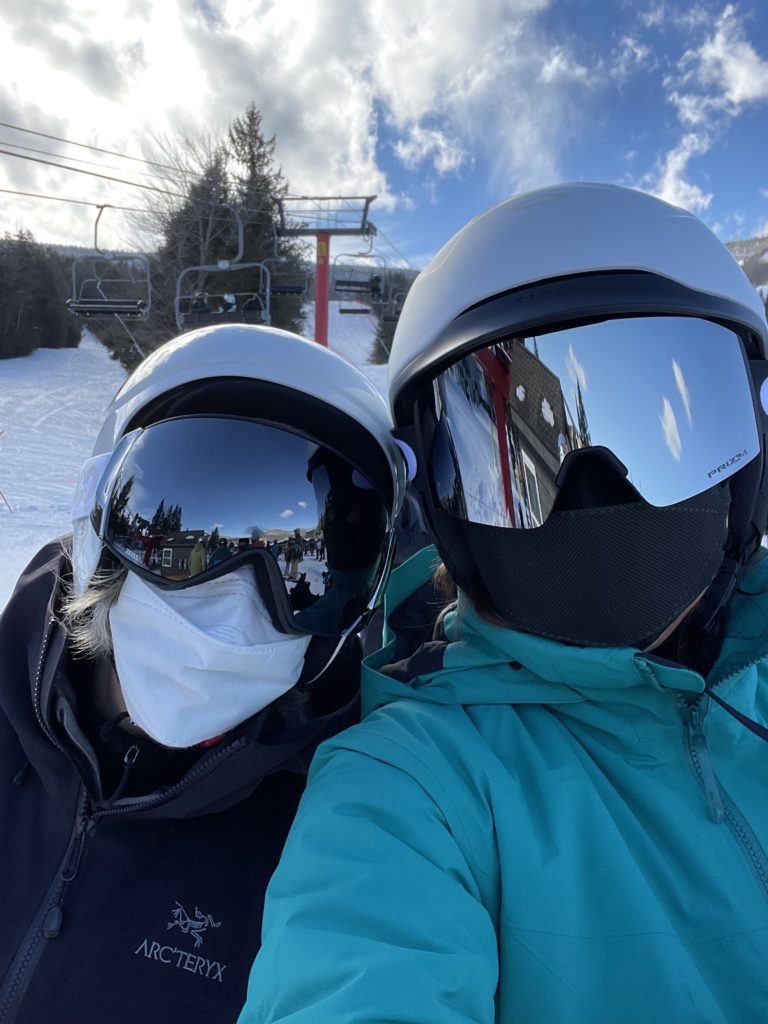 A4. Maybe. "Luckily, not all the areas impose reservations," Brad Davis, a retired software engineer from Georgetown, Colorado who favors Loveland and A-Basin, told us. "I found the reservation process very tedious, annoying and error prone on their part."
Gretchen Pusch, a New York musician, found it "easy-peasy" to make advance reservations for Hunter Mountain in the Catskills. She felt safe in the very controlled environment at this Vail-owned resort, where guests also need a reservation (made same day by QR code) to dine at generously spaced tables in the main lodge. Like other Vail resorts, Hunter is operating at limited capacity, selling lift tickets booked online in advance using their Epic Pass technology.
Q5. How do we make advance reservations for skiing during COVID?
A5. It's complicated. Most reservations are keyed to a mountain's annual pass system. Following years of consolidation in the snow sports industry, Vail and Alterra Mountain Resorts have scooped up most of the majors through purchase or partnership. Vail's Epic Pass currently covers 37 North American resorts and Alterra's IKON Pass another 17 resorts.
For information on each company's safety protocols for skiing during COVID (in addition to local government regulations), read this blog at Ski.com.
Q6. Are the mountain resorts taking safety seriously?
A6. Yes. We asked an industry expert with boots on the snow in six states how the resorts were doing at following safety protocols during the COVID-19 pandemic.
Mike Cremeno is CEO at SkiButlers.com, the premier concierge ski rental service in operation at 50 resorts worldwide, including several in California, Colorado, Idaho, Montana, Utah and Wyoming. "Hearing feedback from our customers and team members," Cremeno says, "everyone feels the resorts are doing a great job managing capacity and keeping their employees and guests safe."
Q7. Do Resort staff really enforce the rules?
A7. Yes. Ms. Pusch praised the Hunter team's diligence. "I saw one lift operator threatening a group of non-compliant boarders that he would take their passes away if he had to remind them again to wear their masks."
The downside of social distancing is that fewer guests can ride each lift and distanced lift lines can snake across slopes on busy weekends.
"Lines have taken on a more menacing/annoying vibe in general," explains Reynolds. "At Alpine Meadows, the lift attendants are doing a great job of separating people. Those who are uncomfortable with strangers can request their own ride."
Davis notes Colorado resorts were having a bad 2020-21 ski season from lack of snow as much as bar and restaurant closures. "Locals actually give the resorts credit for working at this as hard as they have, because it's obvious to everyone they're not making their usual money."
Q8. Which destinations are keeping visitors safe?
A8. Many. Public health guidelines are issued on a state and local level. A large part of planning your trip should be checking the official tourist office site for current pandemic safety rules.
Most towns which rely on winter sports revenues have exceeded local guidelines to protect residents from visitors. "The ingenuity of everyone in Park City," Brandon Tyler, general manager of the new all-"pad" YOTELPAD Park City in Utah, "is making our hotels full, mountain skiing rewarding and dining more normal than it has been in months.
When you do it right, people respond because everyone wants to enjoy more experiences when they know we're being responsible by keeping everyone safe."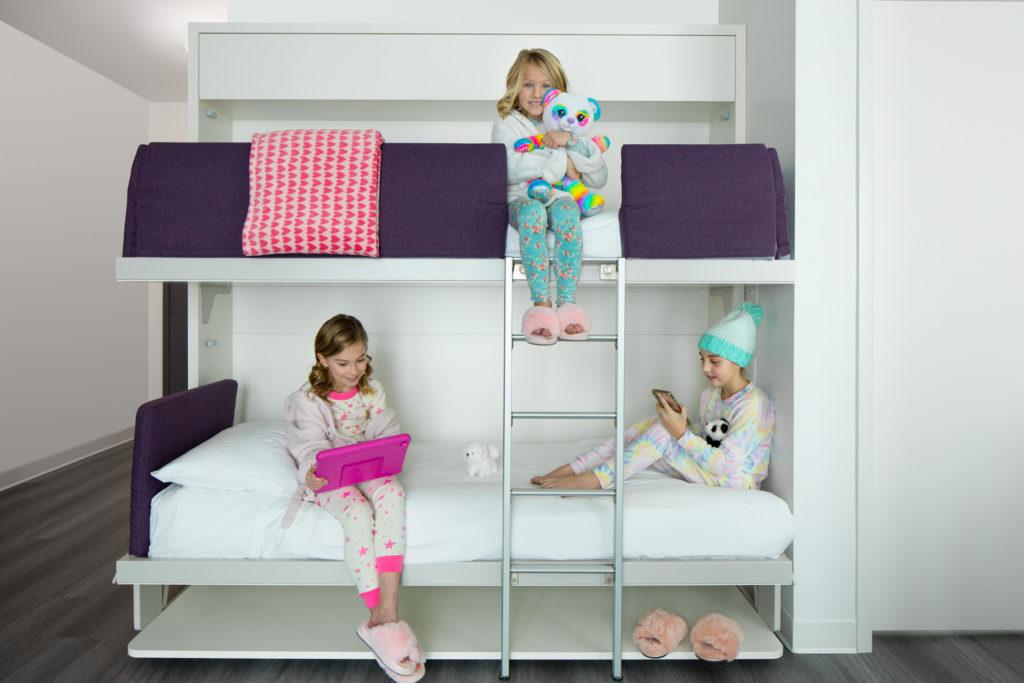 Q9. Besides reservations, how do we prepare for skiing during COVID?
A9. Our tips. Families have to come prepared. Book accommodations with kitchen facilities in case on-mountain and local restaurants close. Stay in the resort's base village if possible so kids can take frequent breaks.
Book limited capacity group classes in advance or, if you can afford it, a private family skiing or snowboarding class. Many resorts have substantially discounted rates.
Mountain resorts are using technology to anticipate the needs of their customers. Social media and digital signage warn of parking shortages, lift line waits and dining queues. A few resorts have established slopeside warming tents for use when base lodges and indoor dining are closed.
Audition new face coverings to be sure they're breathable, water-repellent and comfortable. HALOmasks use superfine nanotechnology fabrics and filters plus foam spacers around the cheekbones to prevent goggles and glasses from fogging.
Q10. What will make our ski days easier?
A10. More tips. Use weather apps to anticipate storms that may impact your experience. Dress all ages in more layers to better regulate body temperature. Wear a backpack with extra mittens, masks, lip balm, water and a thermos of hot chocolate.
The biggest challenge of skiing during COVID may be dining, because indoor facilities can close with little notice. Families should start the day early and ski straight through, planning a late lunch at home to avoid exposure to strangers without masks at meal time. Those staying outside the resort should treat their vehicle like a heated picnic spot, locker room and après-ski bar.
Avoid crowded shops and locker rooms on weekends and holidays. Many families now consider what SkiButlers.com and other companies do – arranging for top quality, sanitized rental gear to be delivered and fitted at home — more of a necessity than a luxury.
Q11. Is spring skiing the right choice for my family? We think so.
A11. We think so. Ms. Pusch enjoyed her day at Hunter Mountain so much she's planned a week's vacation at Alta Lodge in Utah. "I've now had both vaccinations and wouldn't be making the trip without," she says excitedly.
Reynolds is staying full time in Lake Tahoe. "Bring patience and be grateful we still have access to the slopes," he advises, "while so many other activities are closed to us."
Rennie Brown anticipates cancelling his annual Park City trip due to California travel restrictions. The upside of this season? "There's a lot of tailgating in the parking lot. People bring grills to have lunch and warm up -– everyone is trying to make the best of it."
Dear Reader: This page may contain affiliate links which may earn a commission if you click through and make a purchase. Our independent journalism is not influenced by any advertiser or commercial initiative unless it is clearly marked as sponsored content. As travel products change, please be sure to reconfirm all details and stay up to date with current events to ensure a safe and successful trip.
---