Discover music's heart and soul at jazz museums that celebrate this complex, multi-faceted art form in fresh ways. Music usually makes us want to watch the performers, tap our toes, touch the instruments, and feel the costumes. That's why music museums bring sound to life by making us listen and use our other senses.
To accomplish that, many wonderful music museums narrow their focus. Learn about your favorite CW performers, for example, at the Country Music Hall of Fame in Nashville. See, touch and hear instruments at Phoenix' remarkable Musical Instrument Museum. Time travel through the history of one specific musical genre at Cleveland's Rock n' Roll Hall of Fame.
Jazz, in contrast, is a more complex art form that has evolved and influenced many other musical styles over time. To make the history of jazz relatable, jazz museums approach it from different angles.
The Soul of Jazz
We caught the traveling show, "The Soul of Jazz: An American Adventure," at the National Jazz Museum in Harlem. The small and delightful exhibit, which premiered at Walt Disney World in Orlando, uses the Disney and Pixar film "Soul" (2021) as its hook for viewers. The Academy Award-winning animated film makes the soul-stirring quality of jazz relatable to all ages.
"Like the film that inspired this exhibit, 'The Soul of Jazz: An American Adventure' is a tribute to the human experience," says Carmen Smith, Senior Vice President, Creative Development – Product/Content & Inclusive Strategies at Walt Disney Imagineering.
Disney Imagineers set the stage for educational exhibits within a recreation of the Half Note Jazz Club. Watch kids engage with video clips and life-size, Instagrammable cut-outs of the passionate musician Joe Gardner and the film's other main characters. Actual museum artifacts are spotlighted between posters and photos that illustrate the history of jazz music.
"Partnering with local institutions gives us an opportunity to tell stories that are complex and inspirational," Ms. Smith said during an interview. She added that jazz represents society as a whole, and that the movie's familiar characters can help kids reach a new level of understanding.
Three Jazz Museums with "Soul"
"The Soul of Jazz: An American Adventure" traveled to three important jazz museums. It began in New Orleans, went to Kansas City and came north to Harlem in New York City, where it plays throughout the summer of 2022.
In addition to "Soul," these jazz museums all have a common commitment to making the history of jazz relatable to all visitors.
New Orleans Jazz Museum
In the city known for its live music scene, New Orleans Jazz Museum celebrates the birthplace and breadth of jazz music. The museum occupies the historic Old U.S. Mint building at the intersection of the French Quarter and the Frenchmen Street live music corridor.
The museum does more than pay homage to Louis Armstrong and the city's famous big band sound. It explores how musicians have stretched the genre to evolve the sound over time. Five rotating exhibits are always on display, incorporating many of the museum's more than 25,000 jazz artifacts. Pause at the listening stations and take a spin on the dance floor. For 2022, catch the shows "Drumsville: Evolution of the New Orleans Beat" and "The Wildest! Louis Prima Comes Home" among others.
The 3rd Floor Performance space produces and records hundreds of live performances. Workshops, panels and jazz immersion programs reach grades K-12 as well as adults. Many operate in partnership with the Trombone Shorty Academy and Louis Armstrong Educational Foundation.
The city's annual French Quarter Festival kicks off the music scene, with more than 20 stages jammed with free music April 21-24, 2022. Then it's the fabulous New Orleans Jazz & Heritage Festival, lovingly known as Jazz Fest, from April 29-May 8. Join the hundreds of performers and thousands of spectators to enjoy music of all genres. Some concerts – this year's lineup ranges from The Who to Jimmy Buffett – are held in tents. Other concerts take place outside on the lawn. Catch blues, gospel, bluegrass, rock n' roll, hip hop and, of course, jazz with dozens of day-into-night shows. In summer, live music goes on free of charge at the Louis Armstrong Park.
American Jazz Museum of Kansas City
Kansas City, in contrast, has a rich cultural tradition of mixing jazz with blues. Mary Lou Williams, Ella Fitzgerald, Charlie Parker and Jay "Hootie" McShann are Kansas City locals whose sounds changed jazz music forever.
The small American Jazz Museum is part of the Museums of 18th & Vine district, sharing an arts center with the Negro Leagues Baseball Museum. Exhibits include memorabilia and vintage 45rpm records. A multifaceted exhibit highlights the countless musicians who crafted the famous "Kansas City jazz" sound.
Jazz may be historic but it's not dead. Here, it's kept alive in The Blue Room. The intimate club adjacent to the museum was named after a 1930's Street Hotel club in the district. Jazz lives on through shows of contemporary artists with a fresh, relatable sound as well as established musicians who keep jazz traditions pure for new audiences. Book tickets for your visit to hear upcoming bands or seasoned veterans of the local jazz scene. International jazz stars drop in, too.
Kansas City's barbecue scene is comprised of traditional places that have been serving for generations as well. What's fun with kids is going to one of the classic places like Arthur Bryant's or to one of the new chefs bringing a fresh flavor to the slow n' low cooking style – in either place you'll hear local jazz.
National Jazz Museum in Harlem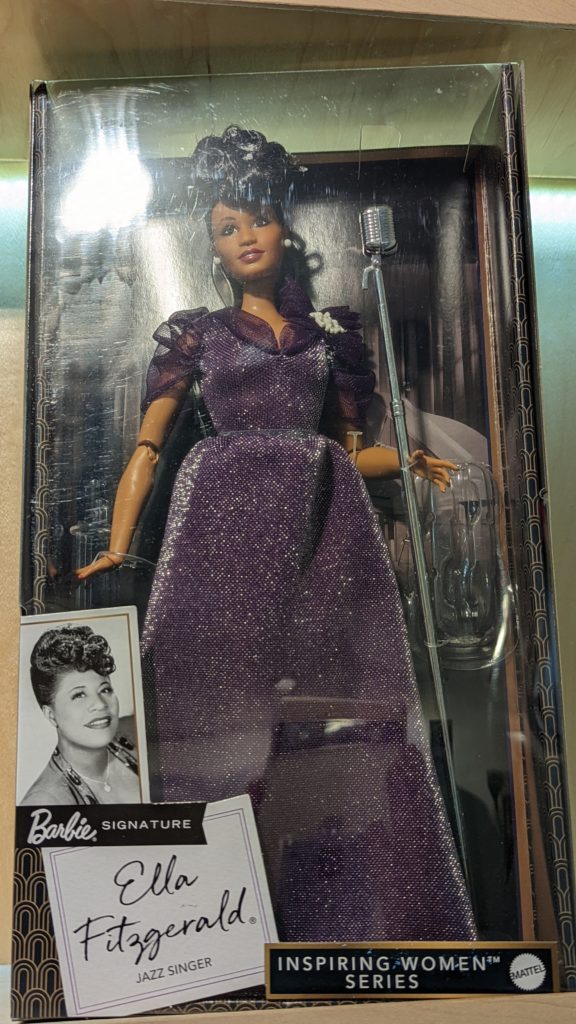 Because Harlem comprises Minton's Jazz Club, the Apollo Theatre and other cultural landmarks, it has long been a magnet for jazz musicians. "If Jazz was born in New Orleans, it spent a lot of time growing up in the Harlem community," says National Jazz Museum in Harlem Executive Director Tracy Hyter-Suffern.
NJMH has explored the music that jazz has influenced and the jazz that other music has influenced, since 1997. Artistic Directors Jon Batiste (who composed original music for the film "Soul") and Christian McBride (jazz bassist, composer and arranger) contribute to exhibits, outreach and programming that's inclusive of the community.
Online school programs (reaching 11,000 students) and "'Roots & Routes of Jazz' emphasize the ways Black music continues to shape society and global culture," Ms. Hyter-Suffern adds.
Enter the colorful setting from "Soul" to see NJMH's own player piano and a working 78rpm Victrola. The stunning white grand piano that belonged to Duke Ellington is prominently featured. It is one of the museum's most popular items and visiting musicians are welcome to stroke the keys.
At our visit, composer and baritone saxophonist Courtney Wright and her band performed original compositions and arrangements. Check the National Jazz Museum schedule to learn when live bands perform or when to catch a new artist's showcase.
"The Soul of Jazz: An American Adventure" exhibit runs until Aug. 31, 2022. According to Ms. Smith, Disney plans to travel the show to other communities who will benefit from making the past and present state of jazz more accessible.
Accessible to all, with soul.
Dear Reader: This page may contain affiliate links which may earn a commission if you click through and make a purchase. Our independent journalism is not influenced by any advertiser or commercial initiative unless it is clearly marked as sponsored content. As travel products change, please be sure to reconfirm all details and stay up to date with current events to ensure a safe and successful trip.
---