As flying becomes more challenging for everyone, most airlines are requiring paid escort services for unaccompanied minors ages 5-12. Parents can smooth out the journey for your unaccompanied minors with our travel tips for kids who fly solo. Defensive strategies are especially important in summer, when kids may be off, on their own, to see the Wizard, to visit grandma or to spend quality time with a divorced parent.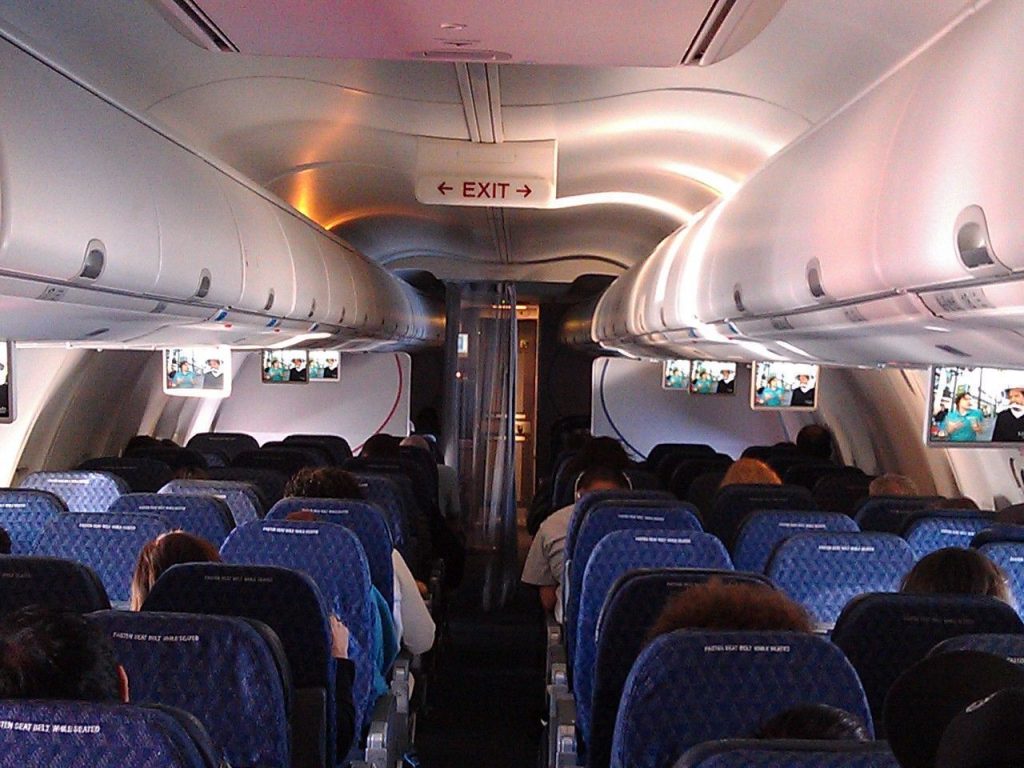 While each year there's at least one highly publicized mishap in the transport of minors, some aspects of this ordeal have improved. Inexpensive smartphone and mobile communication makes it easier to stay in touch with traveling minors throughout their journey. Refreshed and expanded airport facilities make it easier to feed and entertain kids traveling alone, and WiFi enabled lounges are a haven for the guardians who await their takeoffs and landings.
Special lounges, such as the one at Paris Orly Airport (Orly West Hall 2) designed for unaccompanied minors ages 4 to 17, ease the fears of young travelers. At Orly, as at other airline lounges, kids with more than one hour waiting time between Air France flights may relax in a supervised setting stocked with video games, a flat-screen TV and age-appropriate games for young children. According to an airline spokesperson, nearly 400,000 unaccompanied minors travel on Air France every year.
But as every parent knows, every child is different and it's our job to make them comfortable with what has become a right of passage for many travelers.
Unaccompanied Minors Need A Grown Up to Advocate for Them
Air travel is more stressful, slower and less fun than ever. Air rage, mask frustrations and ever-changing security regulations. (Visit the Dept of Homeland Security site for current information.)
As your child's best advocate, it's important to prepare and empower them with confidence before a flight.
Make sure you have all the forms and documents and photo IDs you need to give to your child, with multiple copies of each. Medical permission letters, documents granting permission for minors to travel with only one birth parent or guardian, and other forms for traveling with minors can be found on the site.
Flying Alone Tips for Never-Evers, Novice or Un-Frequent Flyers
First-time solo travelers have the most fears. Child psychologists offer several tips to prepare children for the anxieties of air travel: Pack their bags with food, drinks purchased from a secure area after the screening gate, and plenty of play essentials. Train the child to recite her own name, address and phone number (but be sure that she's not wearing anything on her outer clothing that mentions her name).
Give her 'emergency' spending money and contact information for responsible adults. Confirm which adults will meet her upon arrival and call them once the plane is off the ground to give them an estimated arrival time. Take novice flyers on a tour of the airport so they'll know what to expect from security checks, gate attendants, baggage claim, etc. Make them aware that with advanced security procedures in place, if they accidentally set off an alarm (perhaps by carrying a metal toy through the security gate), they may be asked to see a uniformed agent for further action, possibly having a wand waved at them or having their clothes and pockets felt by the agent. Prepare them and rehearse their 'grown-up' trip in the days preceding departure.
How to Prepare Your UMs (Children Flying Alone) and Yourself
Make sure to notify the airline that the passenger is an unaccompanied minor at time of booking, and order special forms, kid's meals, and anything else they might need. It's more fun for kids to travel midday than at peak travel times, when they may face nervous, pressured adults waiting for overbooked flights. Even worse, your kids may get ignored by busy airline personnel. (Most airlines will not book unaccompanied minors on the last flight of the day because they don't want to be responsible for kids stranded overnight.)
1. Make sure you have arranged an airline escort (see UM Escort Fees below) to help your child change gates, or have a babysitter fly part way to help kids make a connection. Escorts are really useful on non-stop flights, too. Reassure kids that part of being grown-up is knowing when to ask for help.
2. Avoid connecting flights, where kids' need to navigate another potentially stressful situation or endure more earaches and nausea from additional flights. Delays, lost bags, and lost kids are more common during a connection, too! Most airlines won't accept 5 to 8 year-old minors on connecting flights, but older kids can get stranded too.
3. Check your smartphone for weather forecasts before the flight and ask loved ones at your destination to check theirs. Ask about changing flight plans if weather conditions seem inclement at either end. That goes if your child is feeling sick, too. Weather has become such a big concern for the airlines, that for example, Alaska Airlines will not transport any UMs on flights into or out of Sun Valley, Idaho between December and March because of the frequency of delayed flights.
Remind your kids that flying alone is a really grown-up thing to do. Let them talk about their fears. If you've got an unaccompanied minor ("UM's" in the travel trade) ready to go, share this advice with them:
Empower Your Kids to Speak Up In Flight
4. Don't ask UM's to carry shopping bags, heavy stuff, extra electronics, or gift-wrapped fruit cakes as carry-on baggage.
5. Make sure your child knows how to reach a trusted adult at all times during the air travel period. You can ask your child to purchase WiFi on the flight so you can instant message them while in flight. Have cellphones charged so you can all communicate while en route. Make sure everyone in the travel party has the proper photo ID with them.
6. Review travel plans with each child, and ask them to carry their own copy of the flight itinerary. If they think they're on the wrong flight, encourage them to speak up to airline personnel.
Tips for You and Your Kid's Big Flying Day
7. Pack lunch, snacks and a debit card for food purchases once kids get past security screening, so they don't have to beg the Flight Attendant for more pretzels and drinks. In addition to giving kids snacks, give them a pre-loaded gift card or debit card. Many airlines have stopped accepting cash in the cabin for food purchases and headset rentals, so your children will need to have plastic on hand.
8. Make sure your child has a few books or quiet toys, essential medication (though flight attendants will not administer it during flight), an extra set of eyeglasses, change of clothes, all contact info, a cellphone, and a prepaid calling card just in case of a cellphone mishap.
9. Carefully explain any potential problems. For example, your child might lose a boarding pass and need an adult's help. Security may ask him/her to turn on their video games or other electronic toys to show them how it works.
10. Ask the ticketing desk to issue you a Gate Pass to walk your child through security to the plane's departure gate. The FAA says that special arrangements will be made at the check-in counter to provide gate passes for one parent or guardian of unaccompanied minors or passengers with special needs. However, we have heard that parents of children 11 and older who have not paid UM escort fees may be denied access to the gate areas. If this happens, demand to see an airline supervisor.
Stay at the airport until your airplane is up in the air. That way, if there are last minute boarding problems, mechanical difficulties, or unforeseen weather delays, kids will have someone to play with instead of being stranded alone in a departure lounge.
What if Your UM's Trip is Interrupted? Or They're Stuck Overnight?
Ask about the airline's policy on interrupted flights for UMs. Some airlines place solo kids with flight attendants overnight, some put them in hotel rooms (could be neat) with a security guard posted outside, a few create pajama parties by putting two kids together in a room (could be yukky with strangers), some place kids in local custody (sort of like a nice, friendly jail) until the next flight. Be sure the airline discusses the options with your family and child. If you — or even an older child who's alone but not flying as a UM — have a preference, express it!
We at FTF think it's safer to sleep on the airport grounds, under the supervision of airline personnel, than to leave with a stranger. Besides, at some airports, there are really cool things to do overnight, and camping out is always an adventure.
So kids, enjoy your trip and send us your tips for keeping kids amused on long plane flights!
Understanding Airline Escort Fees & Rules
Most airlines have increased their fees and tightened restrictions for escorting Unaccompanied Minors. We read on Chris Elliott's blog about a family who was charged an escort fee on Hawaiian Airlines because the mother and one child were sitting in First Class and two other children were sitting in coach, on the same flight.
Even with a paid escort, the minimum age for UMs on all "direct" (non-stop or stops without change of planes) flights is 5 years. "Connecting flights" with an older minimum age, are those in which the passenger must change planes. Most airlines will no longer allow any UMs to change planes to another carrier; to change planes with the same carrier if it requires land transportation between airport terminals; or to fly on the last connecting flight of the day.
On most airlines, UM tickets cannot be purchased online, so book your child's trip, but allow plenty of time at the airport to pay the extra fees. Many airlines require proof of child's age before accepting him/her as a passenger, so have passports or birth certificates handy. The ripoff: Some airlines charge the same fees in US$ or CDN$ or in Euros, making international flights super expensive. The bargain: A single fee often applies to siblings or companions flying on the same itinerary.
Current Airline Escort Fees & Rules for Unaccompanied Minors Flying Alone
Here's a list of age requirements and one-way costs for unaccompanied minors. Note that several airlines are now requiring escorts for ages up to 14. Please check each airline's regulations about which airports will allow UMs to change planes. Prices reflect a charge for each leg of the journey, and are valid as of February 2022.
Please let us know about your experiences with any of these services in the Comments field below.
Dear Reader: This page may contain affiliate links which may earn a commission if you click through and make a purchase. Our independent journalism is not influenced by any advertiser or commercial initiative unless it is clearly marked as sponsored content. As travel products change, please be sure to reconfirm all details and stay up to date with current events to ensure a safe and successful trip.
---