Solo Parents, Grandparents and Guardians can satisfy legal requirements before crossing international borders with minor children by using these Permission to Travel Letter and Children's Consent forms.
The Family Travel Forum community has learned the hard way that you need this paperwork: in the special FTF report "Permission To Travel Letters And Why You Need Them," we interview consular officers, immigration agents and tourism officials to explain why.
Learn more:
• Permission to Travel or Consent to Travel Letter
Whether you're married and leaving a spouse behind to work; grandparents taking grandchildren on vacation; same sex couples with adopted children; a divorced parent on a road trip to Canada -– even a military family trying to reunite for a holiday — you should be carrying notarized copies of the proper Children's Consent Forms or Permission to Travel documentation. This is the form to use if you're friends and family traveling with a minor child.
• Minor Consent to Travel Form
The same regulations apply to minors under 18 who are leaving the United States with school groups, teen tours, or friends on a vacation. If the supervisors of your child's tour have not provided their own, you can use the email request form below to obtain a sample one. This is the form used for school / tour groups who are supervising travel with your minor child.
• Medical Treatment Authorization Letter
Additionally, FTF recommends that travelers vacationing with children other than their own carry a Medical Treatment Authorization Letter assigning them responsibility for a child's care in case of medical emergency. This optional affidavit does not have to be notarized but we strongly recommend you also carry a copy of the minor child's health insurance information..
Obtain the Necessary Forms Now
A sample of each of these forms may be requested via the email form below. Please note that new Canada regulations request adults entering the country with minors carry a photocopy of the signature page of the passport belonging to the guardian whose signature is on the permission letter.
Note that South Africa, which used to require much more stringent paperwork for foreign minors arriving by air, sea or land, has waived all document requirements except a valid passport. See a full list of Requirements for Children Travelling Through South African Ports of Entry.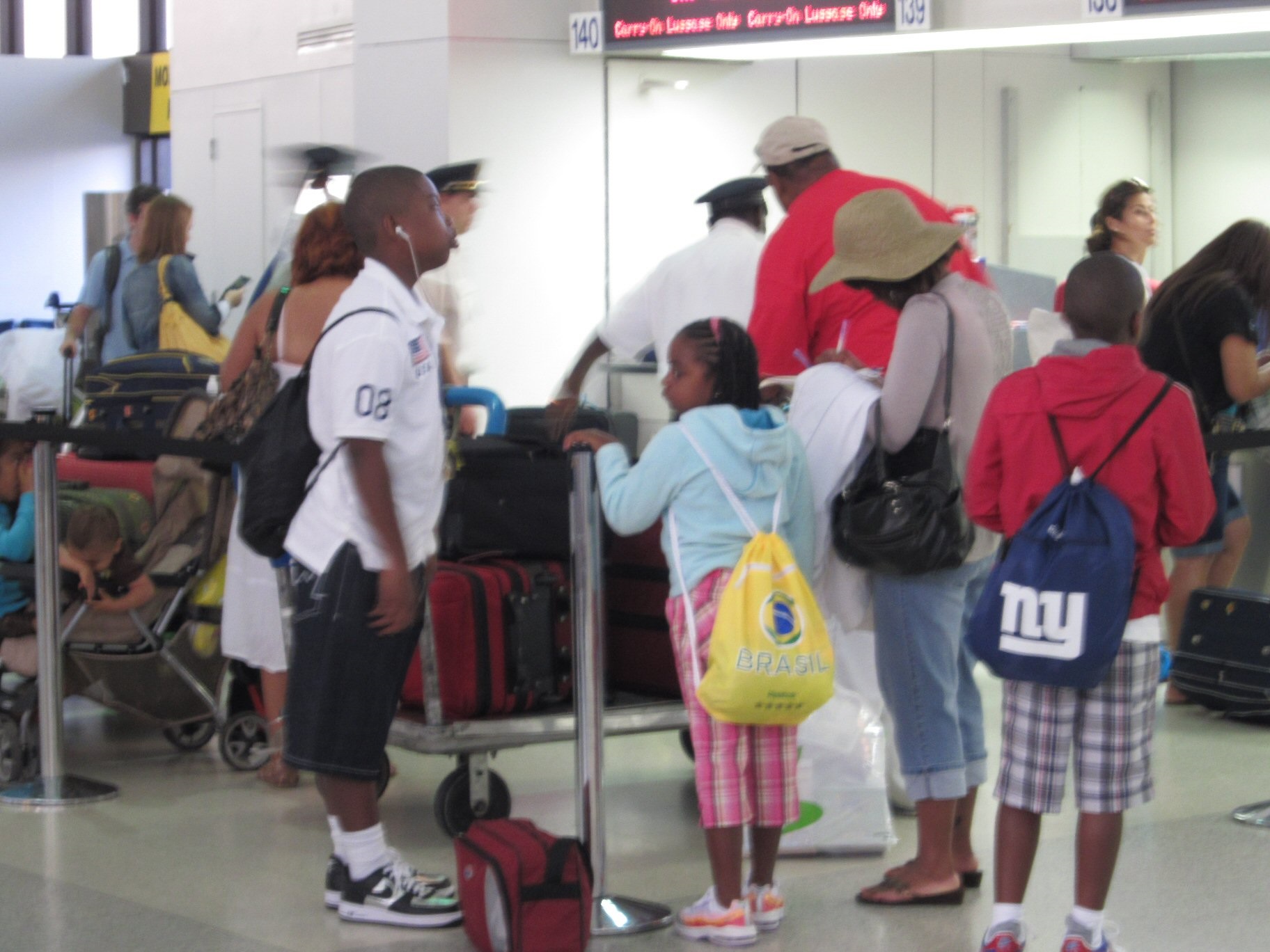 Before you head out on a family vacation, protect your loved ones with much-needed travel insurance. Kids traveling with parents or grandparents are also insured free through Allianz when traveling on a family vacation.
Get Blank Consent Forms & Required Documents Now
Crossing borders with children is serious business, and Permission to Travel, Medical Treatment Authorization and Consent for Minor Travel Letters could save your next vacation. To obtain them, please complete the following request, then check your email inbox and/or spam filter. Your reply email includes instructions to download three forms that you can fill out and use. Remember that Permission to Travel Letters and Consent Forms for Minor Travel should be signed and notarized. Keep blank copies to use on future trips.
To keep you up-to-date with ever-changing travel safety and security regulations, you will be subscribed to the FTF travel alerts e-mail list You may unsubscribe at any time. We do not sell, barter or trade your personal information. Read Family Travel Forum's Privacy Policy if you have concerns.
And most importantly, safe there and safe home!
Don't Forget! A Few More Tips!
Be sure your child carries two copies of every notarized document (even a photocopy may work) in case an immigration or border official decides they need to keep one for their files.
• Additional Travel Documentation and ID
Regardless of where you travel outside the United States, when you are crossing a border by land, sea or air you will need to have proper identification documents for each traveler in addition to the above letters. Please see the Customs & Border Protection Site if you are unsure about the type of ID documents you and your family need.
• Additional Useful Papers
A March 2019 report by Scott McCartney in the Wall St. Journal noted some other documents which might prove essential, depending on the destination. These include an original, raised stamp birth certificate for each minor in your party, extra passport photos on white backgrounds, plus about US$50 in small bills so that you can purchase entry visas on the spot. Be sure to assign a neighbor or relative back home the responsibility of retrieving some of these documents and sending them, if you need them after departure.
• Travel Insurance Really Works!
If you're prepaying a big vacation with flights, hotels, cruises or any other non-refundable fee — or just worried about a "what if" moment when traveling with someone else's child — getting a family travel insurance policy is a good investment, and costs less than you think.
If you have any questions or would like to read more about why these papers are requirements and how rules are enforced, read "Permission To Travel Letters And Why You Need Them."
If you're still unsure, feel free to get in touch with our office and we'll do our best to help out. Thanks for your attention to this critical matter!
Dear Reader: This page may contain affiliate links which may earn a commission if you click through and make a purchase. Our independent journalism is not influenced by any advertiser or commercial initiative unless it is clearly marked as sponsored content. As travel products change, please be sure to reconfirm all details and stay up to date with current events to ensure a safe and successful trip.
---