Your U. S. passport is a travel essential for any age traveler because a U.S. citizen's birth certificate does not suffice to cross borders. However, since the pandemic began, the processing of U.S. passport applications, renewals and services has slowed considerably.
The U.S. Dept. of State announced Oct. 30, 2021 that routine processing of a passport application now takes 8-11 weeks, and expedited processing (for an additional $60) takes 5-7 weeks.
That's a big improvement over the 18 weeks experienced by many this past summer. So, it's time to get started with your application. A passport is a great holiday present and will become a great souvenir of your family travels, too.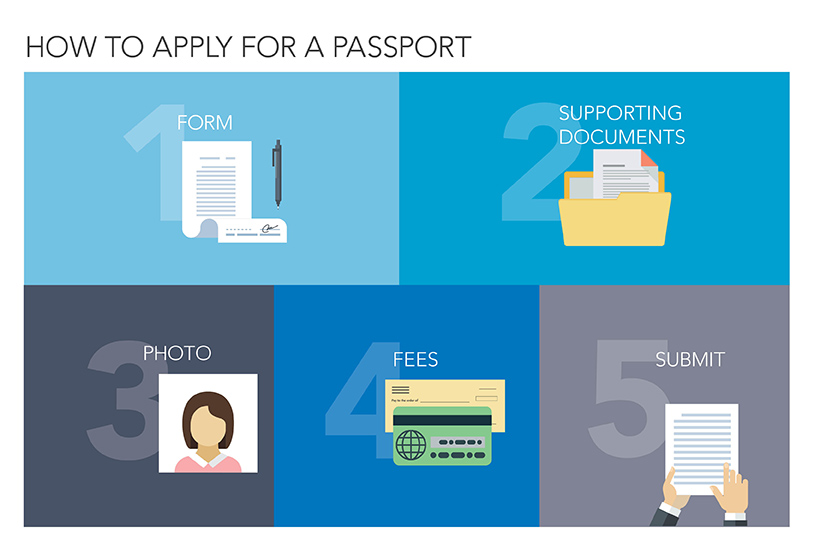 How to Apply for a U.S. Passport
Don't wait to acquire or renew your U.S. passport. Whether your family has planned an exotic getaway, or has a new baby on board, whether it's about to expire or just needs more pages; do it now.
Believe us, you can get one more easily if you plan ahead, or more expensively if you're running late. It used to be that if you only had a minimum of 24 hours' lead time, it could still happen before your trip. Those days may be gone forever.
With that in mind, here are some of our tips and resources from the U.S. Passports and International Travel office to make the whole process easier for you.
Who Needs Documentation to Cross Which Borders
All U.S. citizens traveling by air and land (with a few tiny exceptions) anywhere, including the nearby countries in the Caribbean, Mexico, and even Canada need passports. Note that an online eligibility tool is now available, so be sure to fill it in and determine if your requirements will differ from those below. Don't forget to check out pandemic-related travel restrictions as well.
All US Citizens 16-years of age and older must present a valid passport to travel outside of the country to Canada, even by car or boat.
Exceptions include kids age 15 and under who, thanks to the Western Hemisphere Travel Initiative, can present an original or copy of their birth certificate or other proof of citizenship to travel by land or sea to Canada, Mexico, Bermuda and 17 Caribbean nations.
Teens between the ages of 16 and 18, when traveling with an organized group, can follow the same procedures as younger children per the Western Hemisphere Travel Initiative. If not with a group, they, as all adults, will need their own passports.
All new US passports must be Biometric Electronic passports
Plan ahead for any government-issued documentation because waits can be long. The Department of State received more than 19 million passport applications in Fiscal Year 2018, increasing the competition for quick service.
Never Plan to Fly Internationally? Get a US Passport Card
To meet demand, the US developed the U.S. Passport Card. This wallet-sized RealID document is only good for land and sea cross-border travel between the U. S. and Canada, Mexico, the Caribbean and Bermuda. It is not valid for international travel by air, but it only costs $65 for applicants age 16 and older whether or not they already have a passport book. It can be applied for online if you already have a passport or expired passport card to send in by mail. Otherwise, you will need to submit one color photo and your forms to an agent in person; visit U S. Department of State for applications and information.
Ordering U.S. Passports By Mail
Potential applicants renewing by mail must meet certain qualifications (see website) and provide their expired passports. Xerox everything, then bring it back to your authorized district mail center, or send it directly to the nearest Passport Center.(Several are noted on the website Passport Info.)
Note that the period September to December is typically the least busy application period. In fact, September is traditionally "Passport Month" when U.S. agencies stay open Saturdays and provide extra services to encourage more Americans to apply for or renew passports.
Step by Step Directions on Applying for a Passport
If you have a few months' lead time, head to your local post office or library or one of the more than 8,000 Passport Centers noted on the national passport website to pick up an application, or download one from the site.
What You'll Need for a U. S. Passport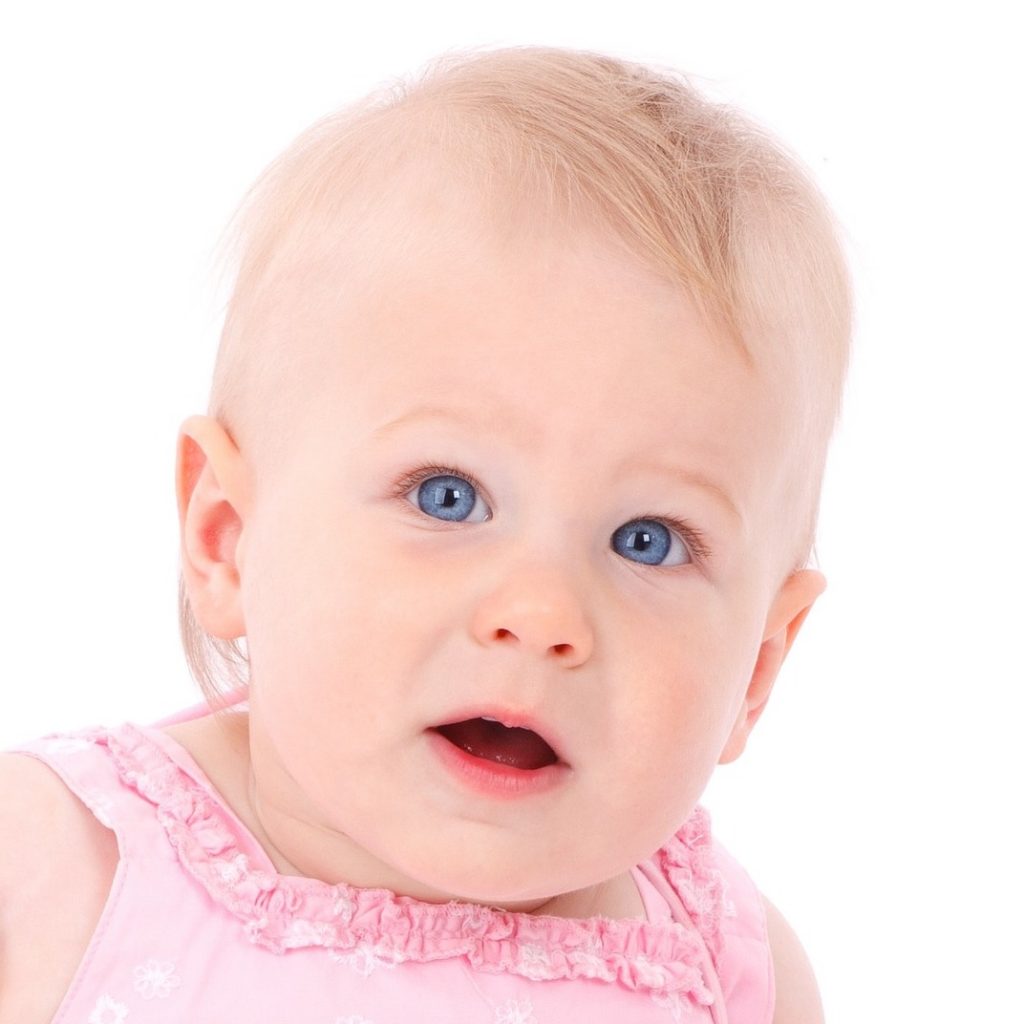 18 Week's Lead Time (if the waits decrease, we suggest you apply 10 weeks ahead, just in case)
Application (download and fill out before appointment)
Proof of Citizenship (previous passport, birth certificate)
One Photo (professional quality)
Proof of ID (previous passport, driver's license)
Fees
Taking Your Passport Photos Successfully
Passport photos will no longer be accepted if the applicant is wearing eyeglasses and, like this cute photo above, must be in color. The Department of State has gotten very strict about photo quality and readability, and several hundred thousand applications are rejected each year due to poor photos.
The U.S. Passport Office has a page of strict rules about what makes a good passport photo. Fortunately, there's a fun app called Passport Photo Creator that makes it easier. Check out the parameters you need to line up a passport-worthy photo on your smartphone. Of course, it's helpful to have a partner in the picture-taking, and maybe two if you are photographing a baby. When complete (the app will "verify" a good quality image), email it to a local Walgreens for printing. If you're unsure about where that is, you can bring a flash drive memory stick with the images to a printer and have it done.
Fees are High, and will go higher!
Notes that passport fees have skyrocketed with the inclusion of Security and Execution Charges, as well as with the new requirement for Biometric passports. Prepare to pay $145 (first time passport, valid 10 years), $115 (children under 16 years, valid 5 years only), or $110 (renewal, valid 10 years).
The only good news is that some Caribbean and Mexican resorts offer summer family travel specials in which they reimburse any family member who had to purchase a passport to get there!
Who Must Apply In Person, In Real Life, for a U.S. Passport
If you are a First Time applicant of any age, you will need to see a Passport Center officer in person with proof of U.S. citizenship and identity; parents can provide these papers for accompanying children but must have their own photo IDs.
Anyone needing to renew an expired passport that was issued when the passport holder was less than 16-years of age must also apply in person. There are now 8,000 U.S. passport acceptance facilities nationwide. Most of the local Passport Centers accept applicants by appointment only.
Getting U.S. Children's Passports
Remember that every citizen, no matter the age, must now carry her own passport. Strict guidelines for the issuance of passports to minors under the age of 16-years require the presence of both parents, with proof of parentage, or one parent's appearance with a notarized statement of consent from the second parent (or divorce papers, death certificates, lawyer's letters, etc. which can be declared on the special form DS-5525.)
Same sex couples must follow the same rules. "In light of the Supreme Court's ruling on same sex marriage," comments a State Department official, "regarding the two parent consent requirement for passport issuance, the basic premise of two-parent consent —- that all legal parents/guardians of a child, as determined by state law, must consent to passport issuance -— remains the same."
Additionally, minors ages 18 and under are recommended to have at least one guardian in attendance, but these rules are complicated, so be sure to check the national passport website before arriving at their office.
Note: We recommend that any parent who has a different surname than their child also carry a photocopy of the child's birth certificate while traveling, providing legal evidence of "guardianship" in case of need.
If custody issues are a concern, parents may also request that their children's names be entered in the U.S. passport name-check system.The Children's Passport Issuance Alert Program provides notification to parents of passport applications made on behalf of minor children, and denial of passport issuance if appropriate court orders are on file with the CPIAP. The Office of International Parental Child Abduction will provide more information.
Rush Hour – When You Need a U.S. Passport Yesterday
If you're in a desperate rush, bring your travel tickets (departure must be dated within two weeks of passport application), necessary documents and cash to your regional passport center, wait on line to fill out the application, sign it, pay an additional $60 Expedite Fee, and return in person or have the passport delivered to you as soon as possible by overnight mail for an added fee.
If you don't want to manage this, help is available. For a fee that may be a few hundred dollars (on top of the regular Passport Agency fees), expediters like It'sEasy Passport can advise you of the required paperwork and do the legwork for you, ensuring you peace of mind. They'll get you the forms, take your stuff, wait and deliver your documents, often within 24-48 hours. Given the challenges faced by the U.S. Department of State, this may be the best bet for last minute travel planners, those who need to renew a passport due to expire within 6 months (not acceptable in many countries) and anyone requiring international visas with no easy access to a consulate or embassy.
The helpful Fastport Passport, a family run operation based in Brooklyn, is one we've worked with. Other national expediters include Passport Plus Visas and A. Briggs Passport Plus.
Confused by all this Passport Information?
For Spanish language information on how to apply for a U.S. passport, passport application fees, and other travel information visit Travel.State.Gov/Pasaporte. For more information, take advantage of the National Passport Information Center's toll-free phone assistance line, 877/487-2778, manned by English and Spanish speaking live operators from 8am-10pm weekdays, and Saturdsays 10am-3pm EST. TDD/TTY users may call 888/874-7793; recorded assistance is available 24/7 on both phone lines.
Additionally, the NPIC claims they will answer email inquiries addressed to [email protected] within two normal business days. Let us know if that works for you and safe travels.
Dear Reader: This page may contain affiliate links which may earn a commission if you click through and make a purchase. Our independent journalism is not influenced by any advertiser or commercial initiative unless it is clearly marked as sponsored content. As travel products change, please be sure to reconfirm all details and stay up to date with current events to ensure a safe and successful trip.
---