We're sharing some air travel tips because travel has never been as challenging for families, with road rage taking to the skies, confusion about carry-ons, misinformation on service animals, exorbitant fees for seat reservations, glitches in airport software and less than stellar customer service at most airlines.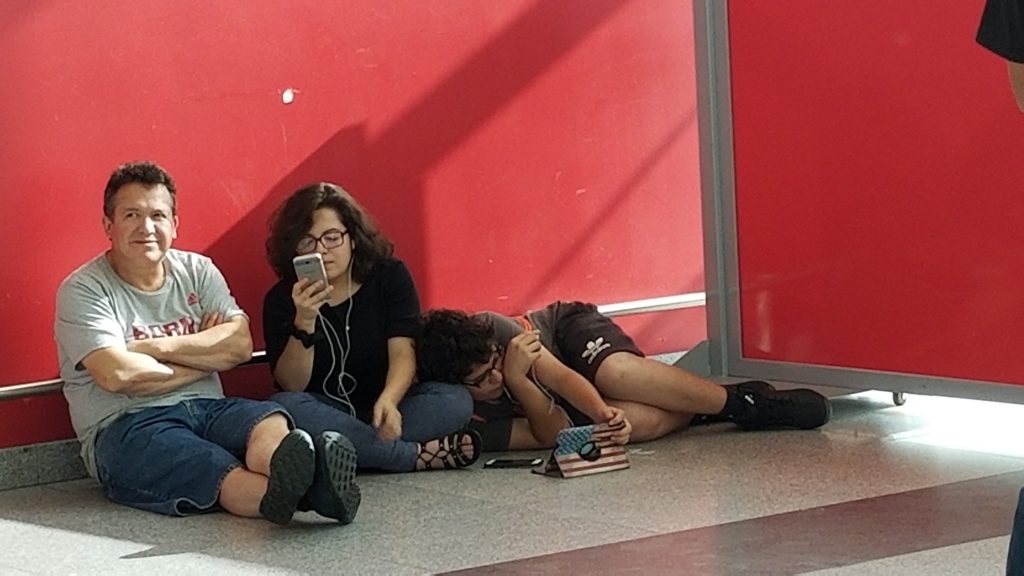 The good news? To combat the aggravation and financial hit when flights go awry, several groups have begun championing your rights as a passenger, a very good thing. A longtime leader in passenger rights, the European Union has established compensation for delayed and cancelled flights that may include customer care, fines paid to customers, rebooking of flights and even full reimbursement of flights gone wrong. While these apply only to flights to and from the EU under EC261, they are a wakeup call to all the airlines.
In the United States, redress differs between airlines and is generally more limited. The U.S. Department of Transportation offers information on what's available to all passengers if their air travel schedules in the United States and on U.S. airlines are not met. And for all the other grief? Take to social media, as those customer service reps are in a hurry to make you happy.
Prepare for International Travel
Preparation is the best antidote to dreading travel. Before you go, you'll want to evaluate the current safety situation at your destination. The State Department alerts U.S. citizens to possible risks of travel on their website, and it's worth a look.
Every trip should start out with some precautions, beginning with due diligence about who you've booked that wonderful bargain trip with. Make sure you book with a professional, whether online or in person, and ask if they have an emergency contact to call 24/7 should you need assistance rebooking flights, finding host keys or changing hotel or condo units.
Make sure your paperwork is in order and, if you've paid a deposit or non-refundable fee, that you understand the terms. Travel insurance is essential in our book; every family should look into purchasing a policy. Safeguarding your home is another essential; there are many security systems that you can monitor from a distance with a cellphone, and it doesn't hurt to ask the neighbors to keep their eyes open in your absence.
The official site, Travel.State.Gov, is a great clearing house for advice on what to do before departure and what resources are available at your new destination. The British agency U.K. Government Travel Abroad Tips is another helpful resource packed with common sense safety tips.&
Customs And Border Crossing Tips
Additionally, we have 10 travel tips from the US Department of Homeland Security, the TSA, U.S. Customs and Border Protection and a lot of experienced travelers to make your next vacation smooth, safe and as free of hassles as possible.
Tip #1 – To avoid fines and penalties associated with coming back to the U.S. with prohibited items, familiarize yourself with the "Know Before You Go" section of the CBP website.
Tip #2 – Be prepared to declare all items acquired abroad and have your approved travel documents available for inspection.
Tip #3 –Monitor border wait times for various ports of entry at the CPB site and find out how to download their app.
Tip #4 – During the holidays and any travel season, international border crossers should expect a thorough inspection process when entering the U.S. from Canada or Mexico. CBP officers have the authority to conduct enforcement examinations without a warrant, ranging from a single luggage examination up to and possibly including a personal search.
Tip #5 – Adults traveling with minors under age 18 who are not in their sole legal custody (such as children of divorced parents, grandkids, friends of your kids, sports team, etc.) must have a written, notarized Permission to Travel Letter signed by each minor's legal guardians to cross borders.
Airport Security Tips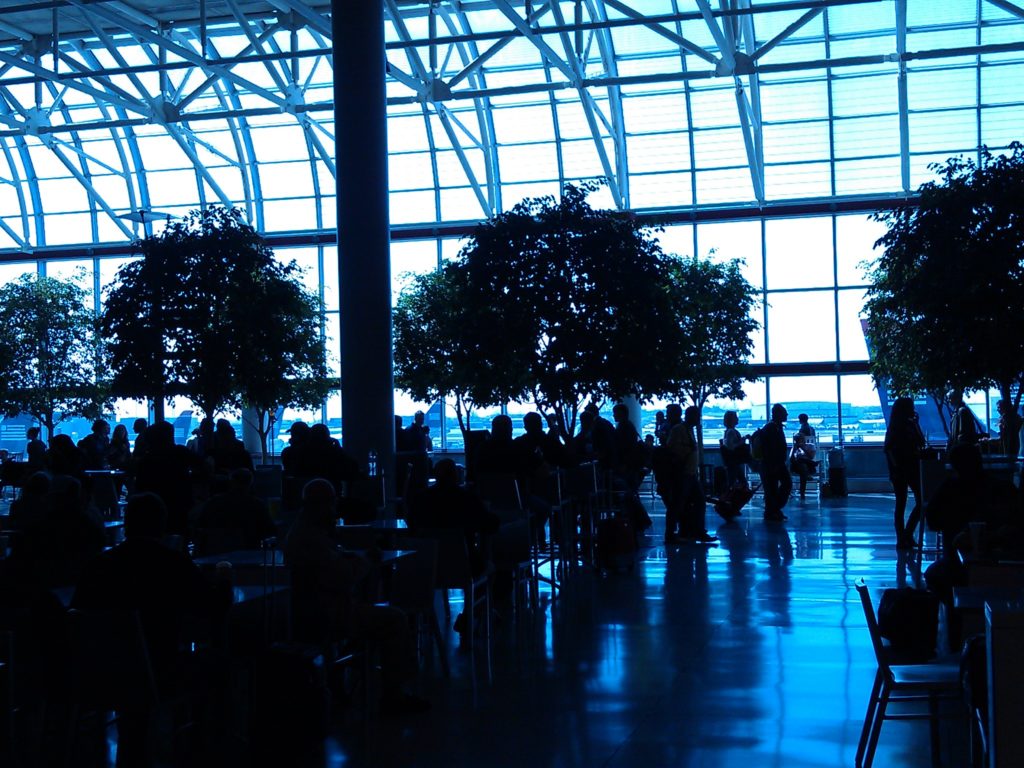 If you're traveling during a busy holiday, Transportation Security Administration (TSA) says to plan ahead for lengthier security checkpoints whether families are flying domestically or internationally.
Be prepared to encounter security measures that occur on a random basis. This could be extra screening and hand inspection of carry-on items and handbags. Don't be surprised if a child's toy is sent through another machine and a swab of its surface is studied for trace amounts of potentially explosive chemicals.
Tip #6 – You can help speed up the screening process by packing carry-ons in an organized manner. This helps officers efficiently see what's inside to quickly process it through screening.
Tip #7 – Existing procedures like storing liquids and gels in 3-ounce bottles in a zip-loc bag, and removing jackets, shoes and laptops for screening remain in place in most airports, but children under 12 and seniors are exempt from having to remove their shoes.
Tip #8 – TSA has Family Lanes at every security checkpoint which are designed for passengers with young children, those with special needs, or those who may need more time to process through the security checkpoint. Take advantage of them.
Tip #9 – For boarding documents, only children over age 18 need to have a government-issued Photo ID, but if your kids are traveling alone as Unaccompanied Minors, make sure they have some ID that matches the name on their boarding pass.
Tip #10 – Check as much baggage as you can. Checked baggage is screened separately and allows families to avoid the hassle of having small containers of baby sunblock and infant formula screened. Remember, other items your kids might carry — and children themselves – may be subject to further screening.
Don't Rush: Arrive Early & Be Prepared to Wait
Air travelers have to arrive earlier than in the past for their flight. Two hours for domestic flights and three hours before international flights is the latest standard. Be sure to check the airline's website for suggested check-in times and do any advance work, such as checking in online, at home.
With the inevitable longer waits, you may want to consider purchasing temporary airport lounge passes, available through credit card companies or sites such as Priority Pass or LoungePass. Free snacks, WiFi and maybe a Chardonnay can make the wait more pleasant.
After all, getting there should be as much fun as being there.
Dear Reader: This page may contain affiliate links which may earn a commission if you click through and make a purchase. Our independent journalism is not influenced by any advertiser or commercial initiative unless it is clearly marked as sponsored content. As travel products change, please be sure to reconfirm all details and stay up to date with current events to ensure a safe and successful trip.
---