Save money by exploring America outdoors on a cheap national parks vacation with our eight budget-saving trip planning tips.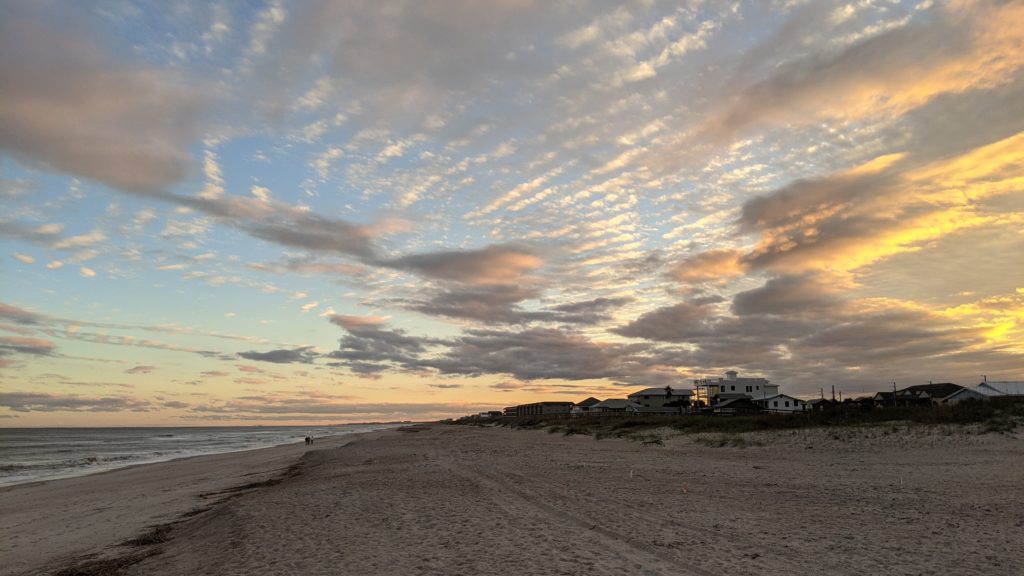 According to recent traveler surveys, almost three-quarters of family vacationers plan to visit a national park in the next year. During summer especially, the national parks are a hot trend for families seeking cost-effective vacations.
1. Free and Cheap Ways to Visit the National Parks
A cheap national park vacation allows you to save a few pennies if you plan it yourself. First, your family will enjoy the great outdoors for free so that you can trim your activities and attractions budget. Another penny-saving aspect of a national park vacation is the stunning beauty of these destinations. Nature's beauty is so overwhelming you won't need to buy souvenirs to make lifelong memories.
An annual park pass is the best bet for visiting several national parks. Currently, most of America's national parks charge a vehicle entry fee of about $35.00 per non-commercial vehicle holding up to 15 passengers. It's valid for one week and may be purchased online. You can save money by parking outside the park gates, perhaps at a nearby motel, and taking a free shuttle. Those who walk or bike into a national park must pay $20 per person if they are over age 15.
Additionally, each year, there are several fee-free park days to visit. In 2023, those dates are Jan. 16 (Martin Luther King, Jr. Birthday), April 22 (Beginning of National Parks Week), August 4 (Anniversary of the Great American Outdoors Act), Sept. 23 (National Public Lands Day), and Nov. 11 (Veterans Day).
FTF staff interviewed some leading concessioners of the National Park Service, and we think you'll find the following cost-saving tips very helpful.
2. Get to Know Your Region's History and Ecology at Parks
Wherever you're located, a state or national park is probably nearby. All parks offer an affordable and family-friendly travel option for last-minute travel. Looking for a day trip or a weekend trip with the family? State parks often have no entry fee for facilities ranging from swimming areas to fishing gear. National monuments (currently 129 protected monuments in the U.S.) do not charge an entry fee yet often provide rich educational displays.
According to one TripAdvisor survey, more travelers are looking to supplement their vacations with educational opportunities for the entire family. National parks offer complimentary guided tours that showcase the region's unique history. Tours are led by trained National Park Service rangers and provide a great learning experience for all ages.
What better way for families to save on cash than to hike the trails of their favorite park? No cost recreation includes facilities to fish, bike ride, or share a picnic while watching the sunset. Visitors get a world of experiences by visiting UNESCO World Heritage Sites at such national parks as Mesa Verde, where the world's largest archeological preserve in North America lies. Glacier Bay, a marine park in Alaska, has one of the nation's largest biosphere reserves.
3. Book Shoulder Season Travel for a Cheap National Park Vacation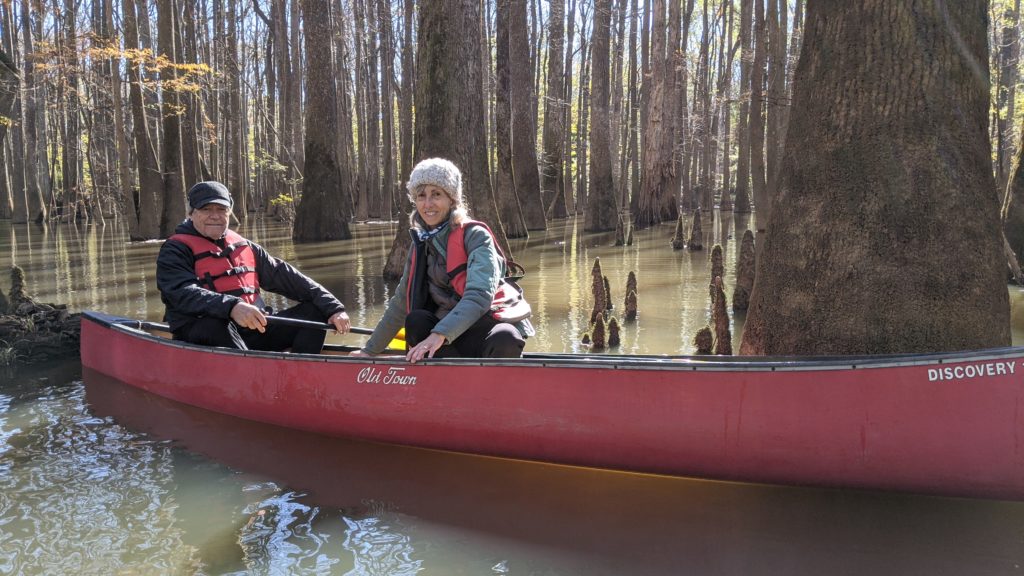 While traveling during off times may not sound that appealing, that's when many national parks offer great deals on accommodations, tours, and services. Plan your national parks adventure at the beginning or toward the last few weeks of a season to save on your budget.
Families looking to see the beauty and grandeur of national parks without the crowds will see firsthand what the locals experience year-round. September brings the very best of fall foliage in Alaska. May and June usually have more temperate weather conditions, allowing for the best travel in warmer regions of the country.
The misty floodplains of Congaree National Park in South Carolina are a good example. Year-round, explore more than 25 miles of hiking trails, 2.4 miles of elevated boardwalk and miles of canoe and kayak waterways. Bring your own watercraft, rent one in nearby Columbia, SC or join a guided swamp tour with a naturalist from Palmetto Adventures. (Rental inner tubes are just $15 per day.) The park's free ranger and volunteer guided programs occur year-round on Saturdays.
4. Cheap Vacation Means Looking for Alternate Lodging
The best part about visiting national parks is the variety of unique lodging options. Save your funds and experience the great outdoors by roughing it with the family. Afraid of not pitching a camping tent successfully and looking like a novice camper? Instead, rent one of the National Park Service's cabins or an RV and park it at the campground.
Travelers skip the hotel and head right for the houseboat (many with their own waterslide) at Lake Powell Resorts and Marinas in the Glen Canyon National Recreation Area. Cherish a unique way to sleep on the crystal blue waters of Lake Powell, America's top house boating destination. Lake Shasta in northern California is also popular for houseboating. Look for each marina's great seasonal fuel offers to save on gas since prices are so high this summer. Specials are advertised periodically to boost visitor traffic.
Plan even farther ahead in the high season to ensure the best lodging is available. Crowds of families visit the national parks to hike and enjoy outdoor activities during their kids' school holidays.
5. Go Green in the Parks to Conserve All Resources
Support the environment, go lean, and go green with a cheap national parks vacation plan. As you've been told countless times, 'take only pictures and leave only footprints' when you enter the Great Outdoors.
Several national parks concessions are incorporating green initiatives into their operations. For example, look for locally sourced and sustainable cuisine on the hotel's fine-dining menus. Use the parks' and hotels' water bottle refilling stations. Recycle whatever you can. All these steps contribute to helping the environment and the local economies. Alaska's Denali National Park Resorts, for example, is leading the way with its Articlean Ozone laundry system, award-winning recycling program, and the addition of hybrid buses to its tour fleet. With more travelers looking for eco-friendly destinations, national parks offer families the perfect green getaway.
6. Book Direct and Search for National Parks Deals
Hunt for package deals when planning your cheap national parks vacation. Today, nearly every website lists packages, often bundling a rental car and hotel with a national park pass. Take advantage of travel agent services offered by your credit card or loyalty program when using points since they often access deals that consumers cannot. Sign up to earn, accumulate these reward points, and win travel rewards.
Or book accommodations through hotel websites directly rather than through search engines. For example, you are guaranteed the best rate if going directly to Bestwestern.com rather than booking lodging through an online travel site.
7. Plan Ahead, Organize Your Time on a Cheap National Parks Vacation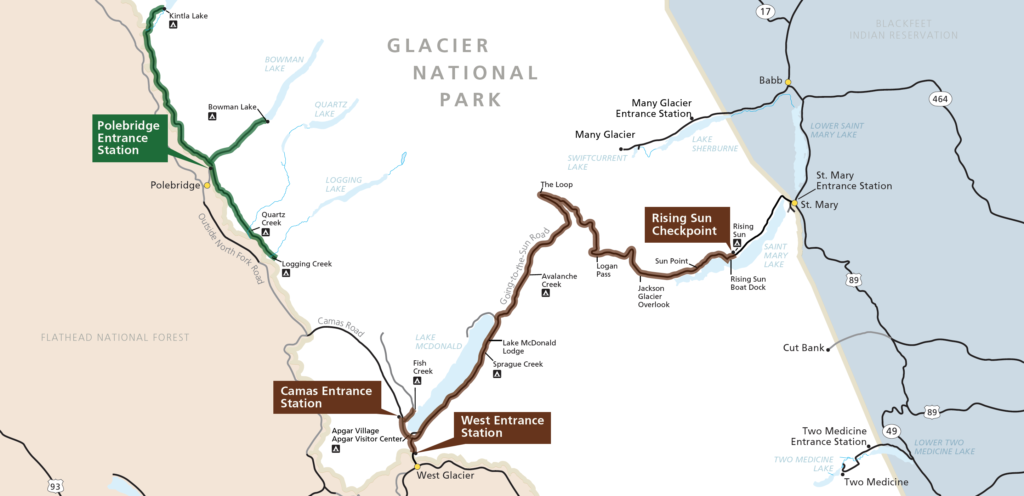 Plan as much as possible to make the most of a park visit. Limited capacity hotels and campgrounds plus required parking or entry reservations make it imperative to book ahead. In summer, make those months ahead of the holiday weekends.
Keep in mind that Canada and the U.S. have different national holidays. Choose a state or national park across the border for certain weekends to reap unexpected savings.
Allow time to experience the best each region offers at any time of year. ARAMARK, Xanterra, Delaware North, and other park concessionaires offer unique packages geared around special events and festivals. Plan your trip around the region's culture, whether the Indian Arts & Culture Festival at Mesa Verde National Park in Southwestern Colorado or the Apple Butter Festival at Shenandoah National Park in Virginia.
8. Ask Kids to Help Research Your Park Destination
And don't forget to prepare the family for their foray into the Great Outdoors. Before your visit, research the flora and fauna you may encounter. Ask each family member to help you assemble a nature guide and collect souvenirs for a scrapbook. Download maps and hiking trail guides to your GPS or print them out and laminate them.
The parks have experienced cutbacks in government budgets to match your own. Therefore, the Visitor Centers may not be well as stocked with giveaway guides and other literature as expected.
However, on weekends especially, there will be worthwhile — and free — ranger-led tours and programs. And memories are made of those shared moments of discovery — genuinely priceless.
Exploring the Hidden Gems of Affordable National Parks
While visiting the cheapest national parks, pay attention to the hidden gems and lesser-known attractions that can make your journey even more rewarding. Here are some valuable insights to enhance your national park experience:
1. Lesser-Known Trails and Scenic Spots:
Many national parks have well-known trails and viewpoints, but exploring less-visited areas can offer solitude and unique perspectives. Research lesser-known trails and scenic spots within the park for a quieter and more intimate experience.
2. Wildlife Watching Tips:
National parks are teeming with wildlife, from elusive creatures to majestic birds. To increase your chances of spotting animals, consider bringing binoculars, a wildlife guidebook, and learning about the park's indigenous species.
3. Cultural and Historical Insights:
National parks often have rich cultural and historical significance. Visit museums, historic sites, and interpretive centers to understand better the park's heritage and the people who once inhabited the land.
4. Evening Programs and Stargazing:
Many national parks offer evening programs, including campfire talks and stargazing events. These activities provide a unique opportunity to connect with park rangers and fellow visitors while learning about the night sky.
5. Unique Flora and Fauna:
Each national park boasts its unique flora and fauna. Explore the diversity of plant life, from colorful wildflowers to ancient trees, and learn about their ecological importance.
6. Water Activities and Waterfalls:
National parks often feature pristine lakes, rivers, and waterfalls. Consider renting kayaks or canoes for a serene paddle or embark on hikes that lead to breathtaking waterfall vistas.
7. Ranger-Led Programs:
Ranger-led programs are not limited to daytime activities. Some parks offer night hikes, wildlife tracking sessions, and photography workshops led by experienced rangers. These programs provide a deeper connection to the park's natural wonders.
8. Leave No Trace Practices:
To preserve the beauty of national parks for future generations, familiarize yourself with Leave No Trace principles. Minimize your environmental impact by practicing responsible camping, disposing of waste properly, and respecting wildlife.
9. Off-Peak Hours Exploration:
While most visitors explore national parks during the day, consider venturing out during the early morning or late evening. The soft lighting and reduced crowds can create a magical atmosphere for photography and wildlife encounters.
10. Connect with Local Communities:
Surrounding communities often offer unique experiences, from local cuisine to cultural festivals. Explore nearby towns and interact with locals to gain insights into the history and traditions.
By delving into these lesser-explored aspects of national parks, you'll enhance your trip. From hidden trails to cultural discoveries, a world of adventure awaits in America's affordable national parks.
Conclusion
Plan your visit to the cheapest national parks with these budget-saving tips. Explore affordable ways to enjoy nature and create unforgettable memories with your family. Start your adventure today.
If these tips helped you learn more about the cheapest national parks to visit in the US, consider checking out these other articles below –
Join our vibrant community on social media! Whether you prefer scrolling through stunning visuals on Instagram, diving into a world of creativity and inspiration on Pinterest!, engaging in lively discussions on Facebook, staying updated with real-time news on Twitter, or exploring captivating videos on YouTube, there's something for everyone. 
Don't miss out – click those follow buttons, subscribe, and stay connected to be a part of our exciting journey!
Dear Reader: This page may contain affiliate links which may earn a commission if you click through and make a purchase. Our independent journalism is not influenced by any advertiser or commercial initiative unless it is clearly marked as sponsored content. As travel products change, please be sure to reconfirm all details and stay up to date with current events to ensure a safe and successful trip.
---