Having survived a night of gleeful terror at Universal Orlando Resort's annual Halloween Horror Nights, I can report that #HHN is a blast. It's a frightful fest of doom taking place over 39 nights between Sept. 10 and Oct. 31, 2020 in Orlando. Halloween Horror Nights also takes place at Universal Studios Hollywood and at the Singapore and Osaka, Japan theme parks with dates T.B.D. Wherever you've been before, it's an event that's worth repeating annually.
Both Universal Orlando and Universal Studios Hollywood reach out annually to a fresh crop of master storytellers, as well as sharing original tales, so there are always new horrors to survive. Because it's the 30th anniversary, Universal is promising 10 all-new haunted houses plus five fresh Scare Zones which is awesome.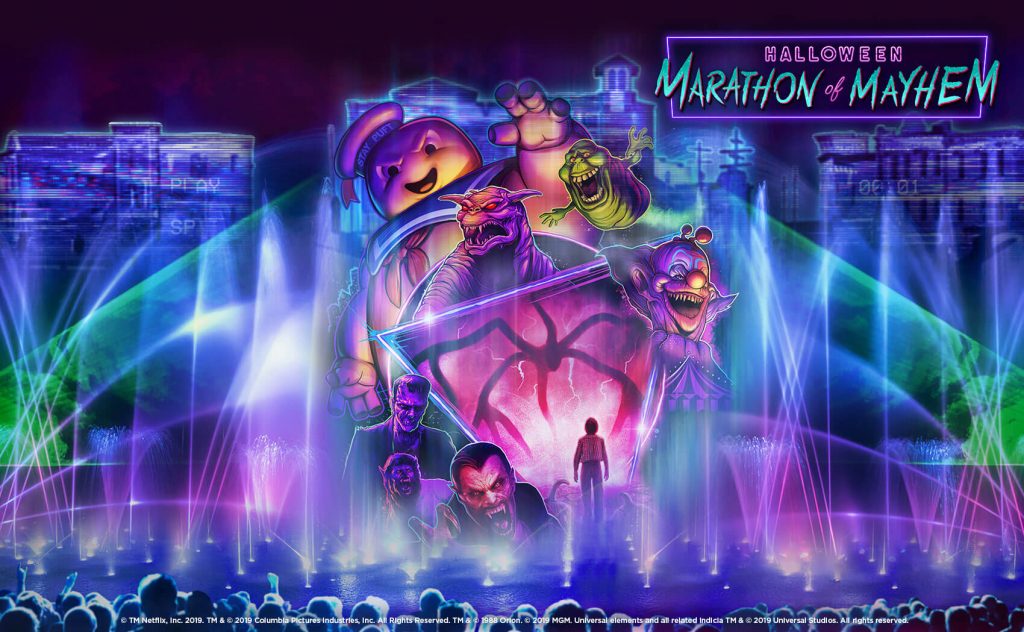 This Year's Horror Makes #HHN Worth Returning To!
Very realistic haunted houses and mazes are based on the top horror players, be they video games, movies or TV series. For #HHN29 in 2019, there's cinematic terror centered on Jordan Peele's "Us" plus haunts based on "Stranger Things."
Both parks are doing interesting behind-the-scenes R.I.P. Tours for a hefty premium, but if you ever wanted to know how to do expert Halloween makeup, that's the package you need to experience. We know it will be great or, at least, intense, because the stagecraft at Universal is superb.
If this sounds like your kind of fun, let me hark back to my own experience that October 31st oh so long ago…
Unbeknownst to us, among the thousands of park-goers out for a fright were hundreds of zombies, living dead, aliens, horror movie extras — call them what you will, these energetic people are expertly made up, costumed and choreographed to come up from behind and breathe down your neck.
"Aaargggh!!!" shrieked my companion, complaining, "They get so close you can even smell what they ate for dinner."
Horror-ible.
How Horror-ible is HHN?
There's much more than meets the eye when you arrive at the spinning Universal globe, and I don't mean because it's shrouded in a sickly mist. For 2019, "Halloween Marathon of Mayhem" takes over the lagoon where terrifying moments inspired by Halloween classics are projected on giant water screens. Get splashed by… blood? No, it's more than 100 fountains bathed in special effects, pounding electro music, lasers and more.
Halloween Horror Nights is well crafted yet touchey-feeley. Those who choose #HHN29 between early September and early November will encounter a terrifying Halloween transformation unlike any other.
HHN is Skillfully Spooky and Admirably Scary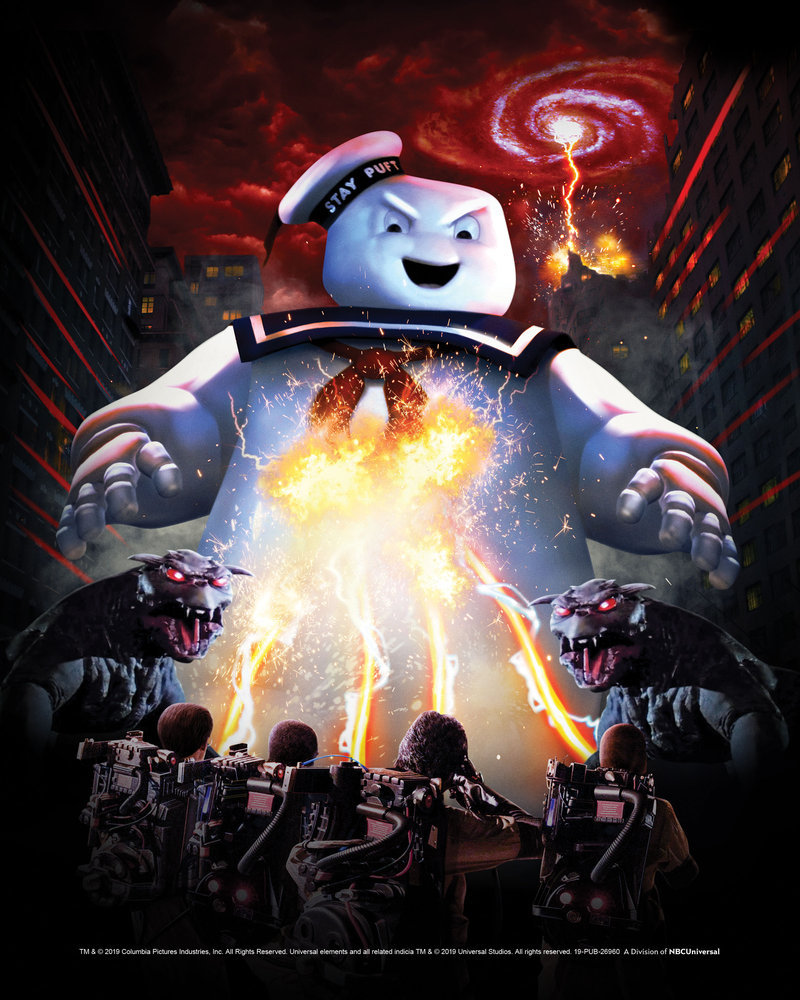 On the streets and in haunted houses, visitors will survive, as we did, machine gun attacks between aliens and law enforcement, retired Army tanks shooting at a rooftop sniper and a huge variety of almost-dead creatures with bad breath. "Resident Evil" was the theme of the first haunted house we visited and the entrails and organs being consumed by amphibious-looking aliens made us wish we had not eaten so much dinner.
Expect 10 new Haunted Houses and five Scare Zones with each season. Most are themed this year to 1980's classics.
Universal Studios Hollywood is going all out with "Ghostbusters," based off the 1984 classic about four paranormal investigators on their quest to eradicate supernatural threats from creating chaos throughout New York City. Even though the all-femme remake was a hoot too, the original is celebrating its 35th anniversary. Navigate complex mazes through recreated movie sets and lifelike scenes to join the Ghostbusters as they battle spirits in the New York Public Library and Temple of Gozer.
With one of this year's new original haunted houses in Orlando, you'll enter "Graveyard Games" and explore a haunted cemetery where vengeful spirits a.k.a. ghastly apparitions will rise from their tombstones, ready to torment any soul who disturbs them. Go bold and admire the artistry in set design, costumes and prosthetic makeup!
Make Halloween Horror Nights Your Own
We used an Express Pass which this year is priced from $189-$299 for general park admission after 2pm, plus the fast entry into the horrors; rates depend on dates and access. It enables you to go to the head of the line at each haunted house, meaning that we had no guilt about leaving them quickly either.
Lines averaged 20-30 minutes' wait at our visit, but with several vendors selling Blood Shots, beer, and steaming cocktail confections, the wait was as important a social event as the environment itself.
It's an adult affair; Universal Orlando Resort recommends HHN to those over 13. Still, if you have kids of any age in tow, that Express Pass comes in handy, especially after a long day on thrill rides. There's only so much excitement a body can take, right?
HHN Tips for Halloween-Goers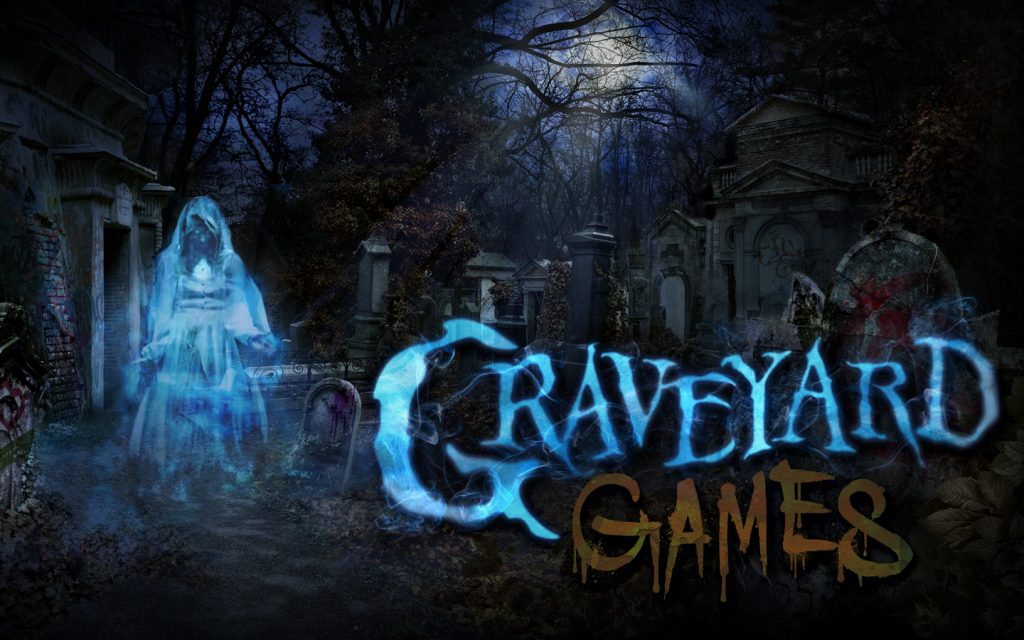 This year, there's a bigger variety of ticket packages available online, including the $179 Frequent Fear Plus Pass, giving you up to 25 nights of repeat terror. Really?
Rates are lowest in September and rise as you approach Halloween night. Universal Orlando Resort also has good value hotel packages that combine an HHN ticket with park entry.
In addition to the street performances, haunted houses and vendors, several popular rides and coasters remain open after dark and some are decorated too. We certainly got our money's worth of scare and had a lot of laughs after we got safely back to our hotel.
Keep in mind that no costumes or masks are allowed so, other than drinking to steady the nerves, the crowd is pretty tame. For more information, visit Universal Orlando's Halloween Horror Nights or Halloween Horror Nights Hollywood.
If you're dying for more, download the new Terror Trivia app and play till you drop. Buy ahead or be dead; these events do sell out quickly.
Dear Reader: This page may contain affiliate links which may earn a commission if you click through and make a purchase. Our independent journalism is not influenced by any advertiser or commercial initiative unless it is clearly marked as sponsored content. As travel products change, please be sure to reconfirm all details and stay up to date with current events to ensure a safe and successful trip.
---