History matters; it informs everything we do whether experienced personally, studied in virtual history lessons or confronted in our travels. American history is a major part of our educational curriculum and a top motivator of travel for tourists whose interests range from the musical "Hamilton" to Civil War re-enactments.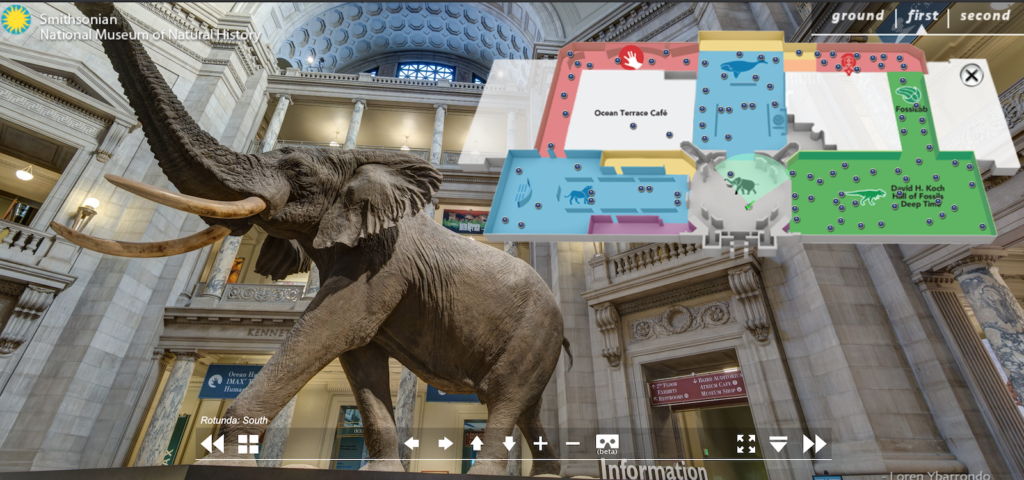 That's why virtual history lessons, which can bring to life these lifeless places and engage us with clever digital interactions, have become so popular in the pandemic era.
As Sir Desmond Tutu, South African cleric and anti-apartheid activist, once said, "We learn from history that we don't learn from history!" With that in mind, here are some of our favorite sources for virtual travel and tours about America.
A Great Place to Start Virtual History School
The terrific Smithsonian Kids Website offers all kinds of activities for at-home fun and learning including digital jigsaw puzzles. We love American History activities such as creating your own Lincoln hat like the one in which the President kept his important notes. The whole family should meet Grace Bedell, who was 11 when she sent Abraham Lincoln a letter while he was campaigning. Encourage the kids to write their own letters to President Biden.
National Monuments and Battlefields
From Plimouth Plantation to Gettysburg, the Statue of Liberty to The Alamo, the national parks system showcases their star American landmarks with NPS virtual history lessons and tours.
Search their website and you'll find that Revolution era battlefields like Yorktown in Virginia, Civil War sites like Gettysburg and many other places and monuments that teach American history lessons are well documented online. Several of these destinations also enable you to download copies of a Junior Ranger workbook for the kids that they can keep.
Check out Readers Digest's top 15 virtual tours to round out the family's view of America. If you're only focused on one period of American history, read on for specialized virtual history lessons.
The First Slaves Enabled the First Settlers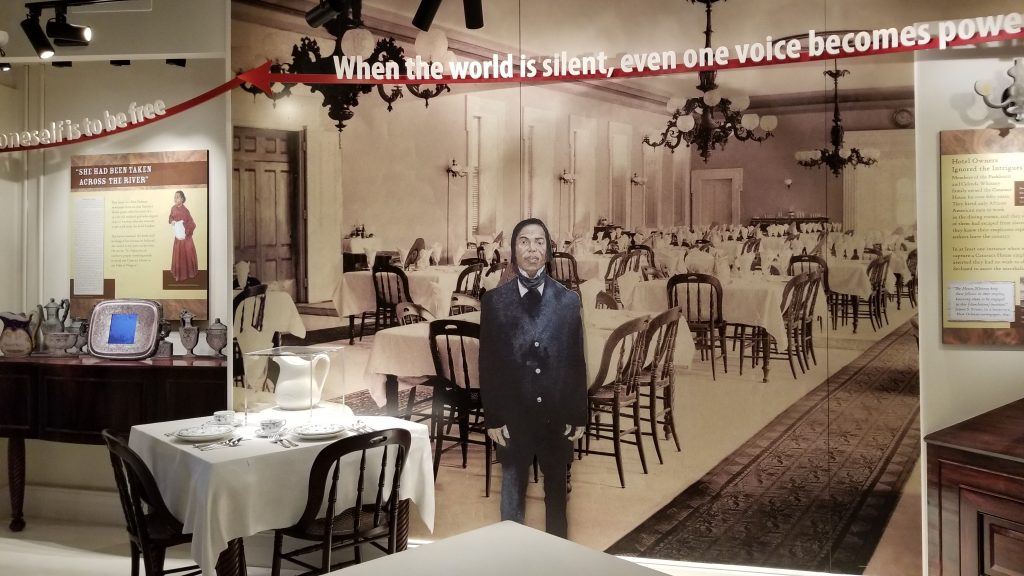 Learn about the original site of the first permanent English settlement in America, Historic Jamestowne dating to 1607, with videos and virtual tours of the area and museum. Tune in on Wednesdays at 10 am EST for educational webcasts about Virginia in the 17th and 18th centuries. Explore topics such as why the Powhatan tanned deer and other animal hides and what officers carried in their haversacks.
The Backstory Podcast is a fascinating series of talks about the arrival of the first Africans on the Virginia coast, and how they became an essential tool to secure the British settlements. Along with essays from the 1619 Project, they are powerful digital learning tools for older students.
Use the Historic Williamsburg American history lesson plans to match at-home learning curricula and become a revolutionary.
History, Race & Enslaved Peoples
Older kids and adults who want to dive deeper into American history should visit the New York Historical Society Museum & Library. Their acclaimed public programs, typically studded with history celebrites such as Julian Fellowes (creator of "Downton Abbey") and Gen. David H. Petraeus (retired Army and former director of the CIA) are continuing on Zoom, some as one-off scheduled events; others recorded and available to stream at your convenience. Some programs are free and others require membership.
When the Pilgrims Landed at Plymouth Rock
Experience Plimouth Plantation virtually and see what life was like for the Pilgrims who settled here and the Native American Wampanoag tribe without whom they wouldn't have survived. The Plantation's [email protected] virtual history lessons include coloring pages for children and an Interwoven podcast series.
From Pilgrims to Revolutionaries and Colonists in the Golden Triangle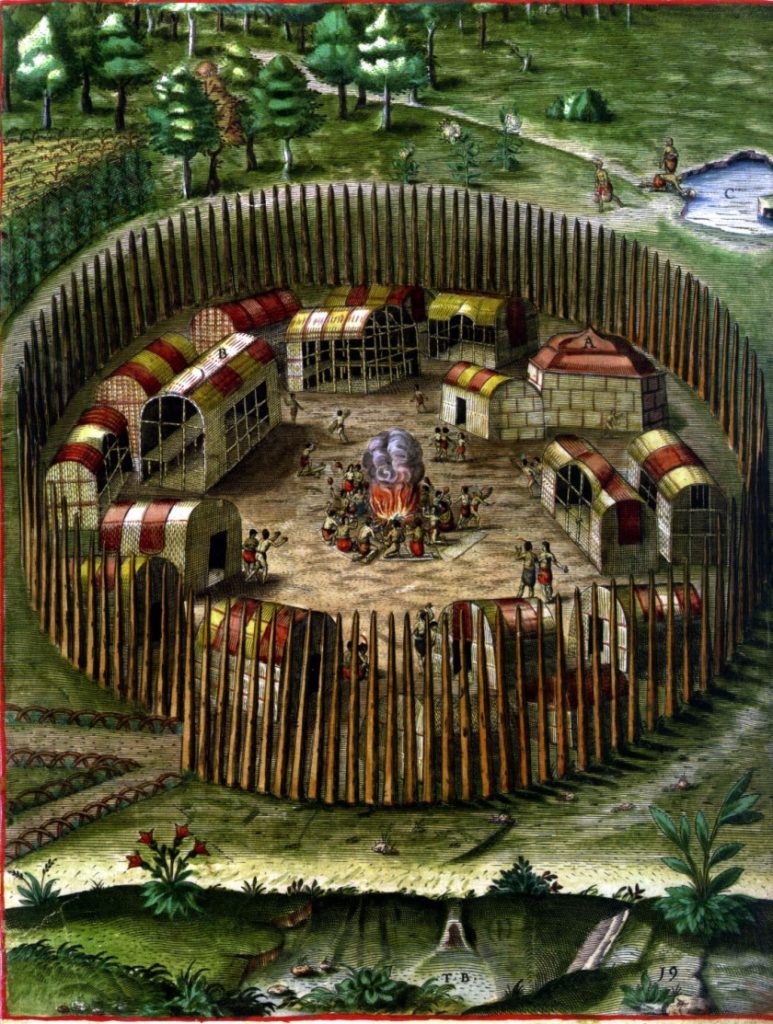 The density of major historical sites in southern Virginia has given the Williamsburg region the nickname Golden Triangle. In real life, it's easy to see the three major sites – and fit in a trip to the Busch Gardens Williamsburg theme park – in just a few days. Historically, using some of the many virtual history lessons, you'll time travel through centuries.
Join virtual tours, camps, learning experiences, lecture series and demonstrations being developed for the Jamestown Settlement, the earliest English encampment.
Extensive archeological work in on view at the American Revolution Museum at Yorktown and at the National Park Service maintained Yorktown Battlefield. Until you can visit in person, explore the origins of the American Revolution and the pivotal battle of Yorktown virtually. Note that some online education programs require a fee which helps support the museum's work.
Explore Colonial Williamsburg, the largest living history museum of the 18th century, from home with virtual tours of the Capitol, the Art Museums and the Governor's Palace. Online you'll find live chats with Nation Builders; recipes; DIY spring wreaths; and more about all aspects of the colonists' life, political and social issues of the day.
The American Revolution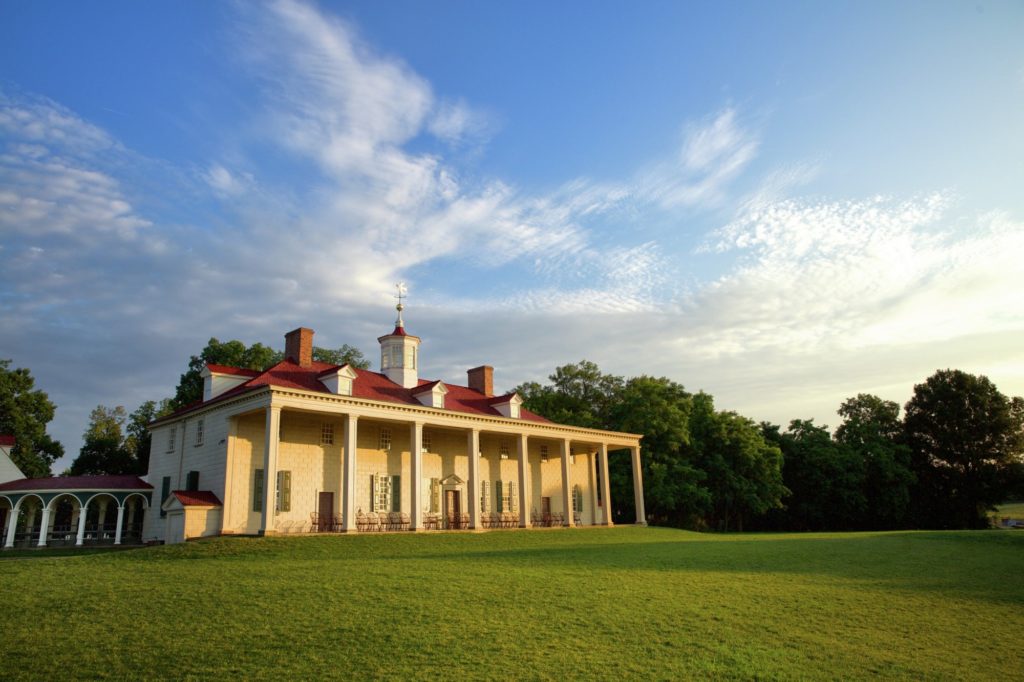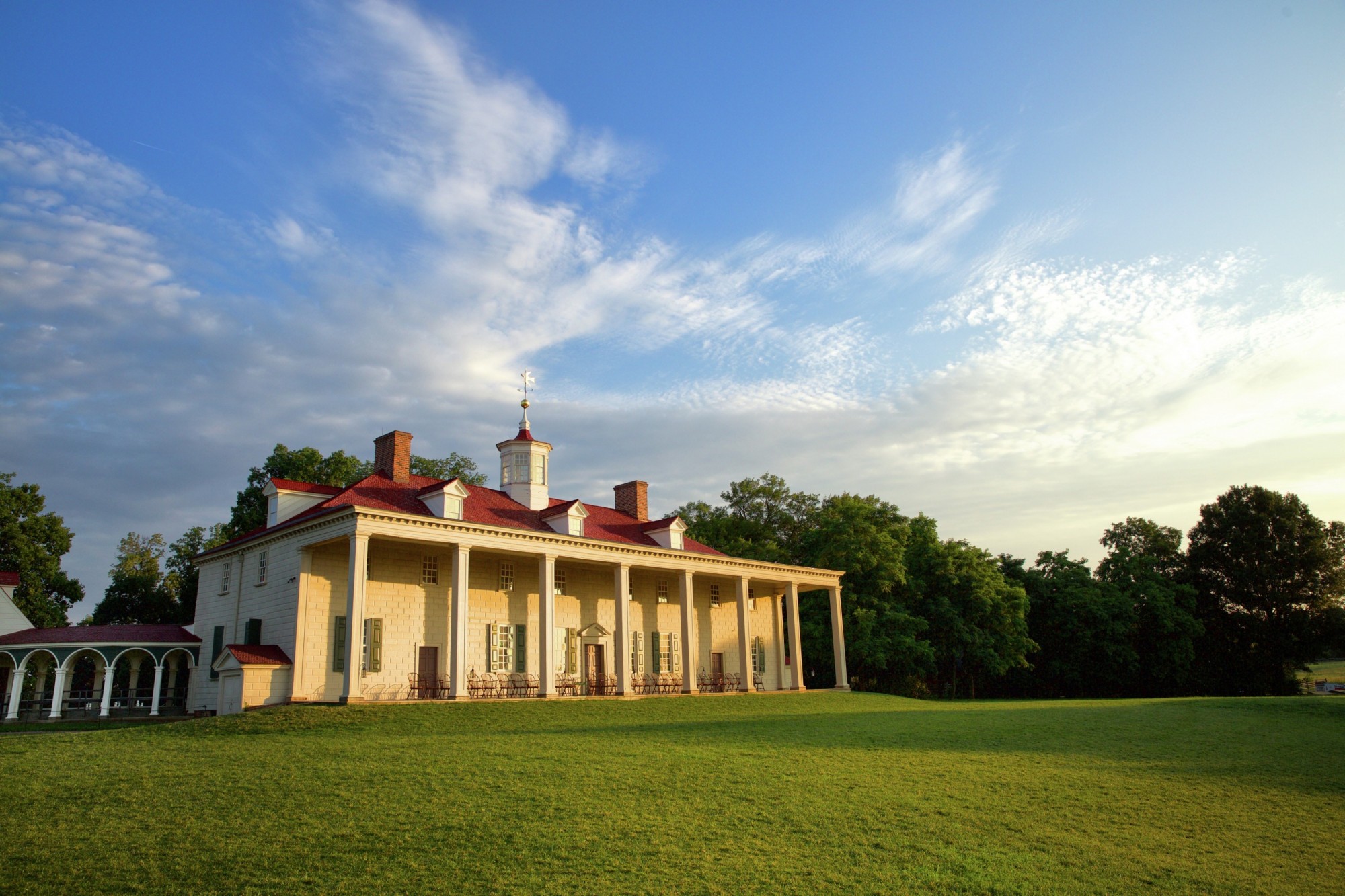 The home of General George Washington, Mount Vernon, is a great place to start studying the American Revolution. Long onto the Mount Vernon website for students to learn more about Washington's presidency and the era in which he lived, including online games, interactives and the chance to meet people from the past.
Revolutionary War buffs will want to explore Fort Ticonderoga in update New York. This spectacular fort was built in the 18th century by the French at a narrow stretch near the south end of Lake Champlain, and played an important role again during the Revolutionary War.
In the Fort's Center for Digital History there are virtual classrooms, exhibits and at home activities. In addition, they offer Facebook live events. Events are free for members and generally $10 for the general public on their FB page. A calendar of events can be found here.
After a virtual visit to this region, download coloring sheets about nearby Niagara Falls and color your way through some of Niagara Falls USA's greatest attractions, open soon for visitors.
The 19th Century, Westward Expansion and Settlements
New England is home to several historic sites from the War of 1812 against America's former ruler, the English Crown. Fort Knox, built at Penobscot Narrows on the banks of the Penobscot River in northern Maine, is fun to visit because it's among the best-preserved coastal military fortifications. The location between Castine and Bangkor, rich with lumber, was invaded by the by the British several times during both the Revolutionary War and the War of 1812 and needed protection.
This fort was built in 1844 in an innovative architectural style to, hopefully, prevent future attacks. Fans of AR and VR will love exploring the virtual Fort Knox Historic Site for a closer look at the fort and its surroundings.
What about everyday life in the calm between the War of 1812 and the Civil War? The Smithsonian affiliate, Conner Prairie in Indiana, one of the most visited outdoor museums in the country, has created a whole "at home" section for kids to virtually interact and learn about what life on the Plains was like during the 19th century. When you're able to visit Conner Prairie in real life, let yourself live the 19th-century life of the farm's heritage animals, craftsmen and excellent interpreters.
Moments of World War 2
Discover the storied past of the nation's first WWII Heritage City with Battleship North Carolina's "Meet the Showboat." The seven-part virtual series running through April 2021 gives participants a close up look at the ship's history, daily life, ship design and more with presentations from retired U.S. Navy and U.S. Marine Corps officers. Each of the free sessions run 30-45 minutes and requires online preregistration.
If you're homeschooling a pod of kids or want to put a group together to watch, the National World War 2 Museum in New Orleans has an online library of electronic field trips in which student guides lead your group on field trips to learn more about WW2 and its role in American society. It's free to watch and very engaging content.
The 20th Century Civil Rights Movement
Virtually visit the Brown v. Board of Education National Historic Site in Topeka, KS which ended legal discrimination in public schools when the U.S. Supreme Court ruled in 1954 that racial segregation in public schools was unconstitutional.
The robust Digital Resources Guide at the National Museum of African American History & Culture website enables you to engage with learning labs created by the museum's education specialists. Explore how African Americans are portrayed in popular media through the Black Panther and Black Superheroes learning lab. Hear the stories of many unsung heroes online, thanks to the Civil Rights History Project, a joint initiative by the Museum and the Library of Congress.
Looking forward to The Space Age
The Intrepid Museum, the floating aircraft carrier moored near Times Square in New York City, has just launched interactive programs and daily livestreams on Twitch, YouTube and Facebook. Take part in interactive conversations with astronauts, scientists, astronomers, aviation experts and other guests to learn about some of the world's most fascinating aircraft, spacecraft, ships and submarines and their roles in history.
NASA, the government agency in charge of space exploration, is very active in digital media, constantly trying to engage with youngsters who might one day grow up to be astronauts. Their series on virtual outer space field trips, produced by Boeing and Discovery Education for the NASA Johnson Space Center in Houston, Texas, is well worth watching. Choose from segments on astronaut life aboard the International Space Station, the commercial Starliner/CST-100 capsule designed to transport people and goods to space, rockets, the SLS and other projects helping us travel to the future of mankind.
Meet the Presidents Virtually
The 2021 inauguration and Presidents' Day offer great teaching moments, though presidential homes and libraries remain shut. The good news is there is plenty of virtual content to engage the kids—and you.
Every Tuesday, Wednesday and Thursday, discover the presidency of Thomas Jefferson (1801-1809) through weekly livestreams from Monticello. A wonderful costumed interpreter makes regular appearances as the President to discuss current 19th century events, such as the Louisiana Purchase and the Lewis & Clark discoveries.
Check the schedule for special family virtual tours. For example, you can hear the stories of the nation's founding from the perspective of the free and enslaved who lived on this working plantation. Kids will enjoy activities such as trying to design their own dream house, as Thomas Jefferson did.
At the Smithsonian National Museum of American History, access the popular The American Presidency: A Glorious Burden virtually. There are more interactives about the Presidents and First Ladies, very entertaining ones, at the History Channel as well.
While the John F. Kennedy Library in Boston remains closed to the public, they virtually will hold the annual Presidents' Day Family Festival on Feb. 15 and a host of other family activities throughout the year. You will also find a students' section with picture book biographies of John F. Kennedy and Jacqueline B. Kennedy, a quest to become a Kennedy Era Space Expert and more.
Meet the First Ladies of America

Virtually visit the National Portrait Gallery where there is a new exhibit "Every Eye Is Upon Me: First Ladies of the United States," It's the first major exhibition to explore the role of First Lady through portraiture, and the show includes iconic dresses.
While this is part of the Smithsonian American Women's History Initiative, "Because of Her Story" (on view through May 23, 2021), there's more. There is also an online version of The First Ladies exhibit at the Smithsonian itself, for decades one of the most popular museum attractions because it includes the famous inaugural gowns.
Dear Reader: This page may contain affiliate links which may earn a commission if you click through and make a purchase. Our independent journalism is not influenced by any advertiser or commercial initiative unless it is clearly marked as sponsored content. As travel products change, please be sure to reconfirm all details and stay up to date with current events to ensure a safe and successful trip.
---