Traveling with jewelry may seem as simple as packing up your favorite pair of jeans or a nice outfit for dinner, but it is a little more complex than that.
When traveling with your precious jewels, you must think about where you're going. Are you visiting a city or a beach town? How long are you traveling for? What kind of transportation are you using to get there?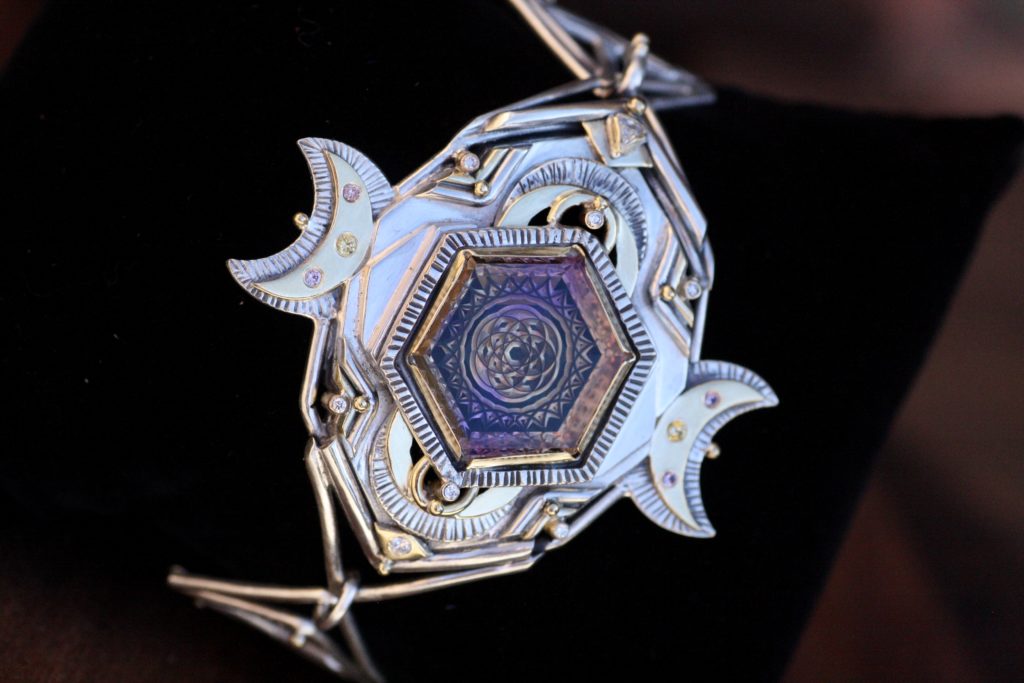 We had the opportunity to talk with Rachel Akmakjian, Director of Jeweler Relations of BriteCo, about how best to travel with our most adored jewels. But before her travelling with jewelry tips, let's discuss how to maintain the luster and quality of jewelry through self-maintenance.
A Custom Jeweler's Traveling with Jewelry Tips
I am a custom jeweler and I see people every day not taking care of their jewelry correctly. They store it hanging on the wall or in a bathroom. They wear it while working out at the gym. When they break a stone or need a tarnished necklace cleaned, they don't understand why.
The first thing to get familiar with is basic jewelry care you can do at home. You can also read a quick jewelry care guide where I go into a little more detail about how to care for your fine jewelry, how to store it properly and where you should not be wearing your gems.
Fine Jewelry Care 101
If you're already doing these things, scan over this section and move on. If you haven't had a quick tutorial on how to care for fine jewelry, keep reading… you will thank us later!
Get a jewelry box. Keeping your jewelry enclosed is the best, most foolproof way to keep that lustrous shine to the metal while keeping those gemstones protected against dust, moisture and scratches.
Grab yourself a polishing cloth. Easy to find online, they're inexpensive and the most effective way to keep the tarnish away. Firmly but carefully rub your jewelry with the two-part cloth. The red part has a fine polishing compound embedded into the fabric, giving your jewelry a little extra love before finishing with the yellow cloth. This removes any leftover compound and leaves jewelry looking brand new.
If your jewelry is already tarnished, the best way to maintain it is by taking it to a professional jeweler to remove the tarnish and bring the shine back into the metal. Once this is done, you shouldn't have to do it for a while as long as you maintain it on your own with polishing cloths. And, of course, store jewelry in an enclosed box or case.
Keep it up. Practice maintenance on your own jewelry once a month. This will guarantee its shine and keep you from spending extra on a professional to do it for you.
Tips for Traveling with Jewelry and Fine Gems
We did a Q&A on all things jewelry travel with Rachel Akmakjian from BriteCo, a jewelry insurance provider who knows the ins and outs of traveling with precious cargo. Here is what she had to say about traveling with jewelry.
LSE: What's the best way to carry jewelry and watches while traveling?
RA:  Never check expensive jewelry while traveling! All jewelry should be safely stored in a pouch in your carry-on bag in a secure pocket, unless you're wearing it. Travelers can also consider using a secret storage book that they can tuck into their carry-on, which is designed to unsuspectingly store valuables.
LSE: How can I keep jewelry and watches from being stolen while traveling?
RA: Be sure to stay in a hotel that has a safe. Many hotels offer safety deposit boxes or in-room safes where guests can store valuables. Always keep jewelry you are not wearing secured at the hotel with one of these options to protect it from fires, floods, theft and other potential issues. Be sure to check with your hotel before you travel. If the hotel doesn't offer a safe or safety deposit box, consider staying at one that does. Check in advance if activities require or recommend that jewelry is not worn or leave items safeguarded at the hotel when unsure.
Also, have a plan in place in the event of an emergency. Paramedics, physicians and hospitals may need to remove jewelry or require it for certain treatments or care. Theft is common at hospitals. Most provide a bag for valuables including an inventory form of what you own and will store it for you. If you're traveling with others, determine someone to take charge of your valuables and personal belongings in the event of an emergency.
Traveling with Jewelry Maintenance Tips
LSE: I have heard sports like skiing and surfing can damage jewelry. Is that true?
RA: Yes. Jewelry is a delicate work of art and should not be worn during strenuous activities. There is also a risk of loosening stones, breaking clasps or chains and other potential harm. Salt, chlorine, and direct sunlight can also affect certain stones. It can be better to keep expensive jewelry in a safe or safety deposit box at your hotel instead.
LSE: How can I clean and protect jewelry if it gets exposed to harsh environments?
RA: To protect jewelry from harsh environments, it is typically best to avoid exposure. Leaving jewelry safeguarded at your hotel when it may be exposed to potential damage is the best way to protect it from harm. If an item has been damaged or dirtied, take time to learn how to best clean and protect it with research online or by asking a qualified jeweler. Generally, basic dish soap and water are suitable for cleaning most jewelry items, but when unsure, do homework first or check with a professional regarding the best way to clean.
Traveling with Jewery Tips to Protect It
LSE: What's your top tip for people who want to show off their bling safely?
RA: Start with making a list of the jewelry you're wearing and take a photo before you leave home or a hotel. It'll be helpful in case an issue may arise. Once you're out, always practice safety basics, including being aware of your surroundings, remaining alert and vigilant and, if possible, having a friend or someone familiar accompany you. Make sure that jewelry is secure on your body if you're going somewhere that will have a dense crowd. At concerts or nightclubs, avoid anything that can be easily pulled off or taken.
Be aware of brands that are commonly targeted for theft, such as Rolex, Cartier, etc. Use caution and discretion when wearing in public. Many online resources share crime rates for areas around the world that you can check to help prepare for your visit. If higher crime is common where you're headed, it can be better to avoid wearing expensive jewelry. Also, make sure you have jewelry insurance, including being familiar with your coverage, confirming that your policy covers other countries before you go, and that your items are up-to-date on appraisal. 
Jewelry Storage is Key to Safe Travels with Precious Jewels
LSE: Do you have any cases for traveling with jewelry to recommend?
RA: As shared earlier, secret storage boxes are an option for traveling with jewelry. There are a lot of other styles, including cases, jewelry rolls, and pouches. All can be suitable for travel with jewelry, just be sure that the case will remain secure and closed with movement, as well as have compartments to keep jewelry from tangling.
Cases with zipper closures can be more secure than those with snaps or ties, as these can be subject to opening while on the go. Many travelers opt for plastic over cloth or leather jewelry travel cases. Use plastic to help prevent liquid from seeping in. It will harm the case and contents if the case is exposed to spills, weather, or other elements. 
When traveling, it is a joy to bring along our jewelry. That is why taking care of it is important. Knowing your options to insure it can make our beauties last us lifetimes.
Custom jeweler Lindsey Scot Ernst and her family are based in Colorado and spend lots of time traveling with jewelry on RV roadtrips. If you are interested in learning more about jewelry care or the jewelry making process, be sure to follow her on Instagram @lindsey.scot.ernst.
Dear Reader: This page may contain affiliate links which may earn a commission if you click through and make a purchase. Our independent journalism is not influenced by any advertiser or commercial initiative unless it is clearly marked as sponsored content. As travel products change, please be sure to reconfirm all details and stay up to date with current events to ensure a safe and successful trip.
---