Looking for a holiday gift guide for travelers? We know that people who love to travel want to encourage wanderlust in loved ones. There's no better way than presenting them with holiday gifts designed to make travel easier. Here are our picks, starting at just $8, to exchange this festive season or put on your wish list for Santa.
Holiday Gift Guide for Travelers of All Ages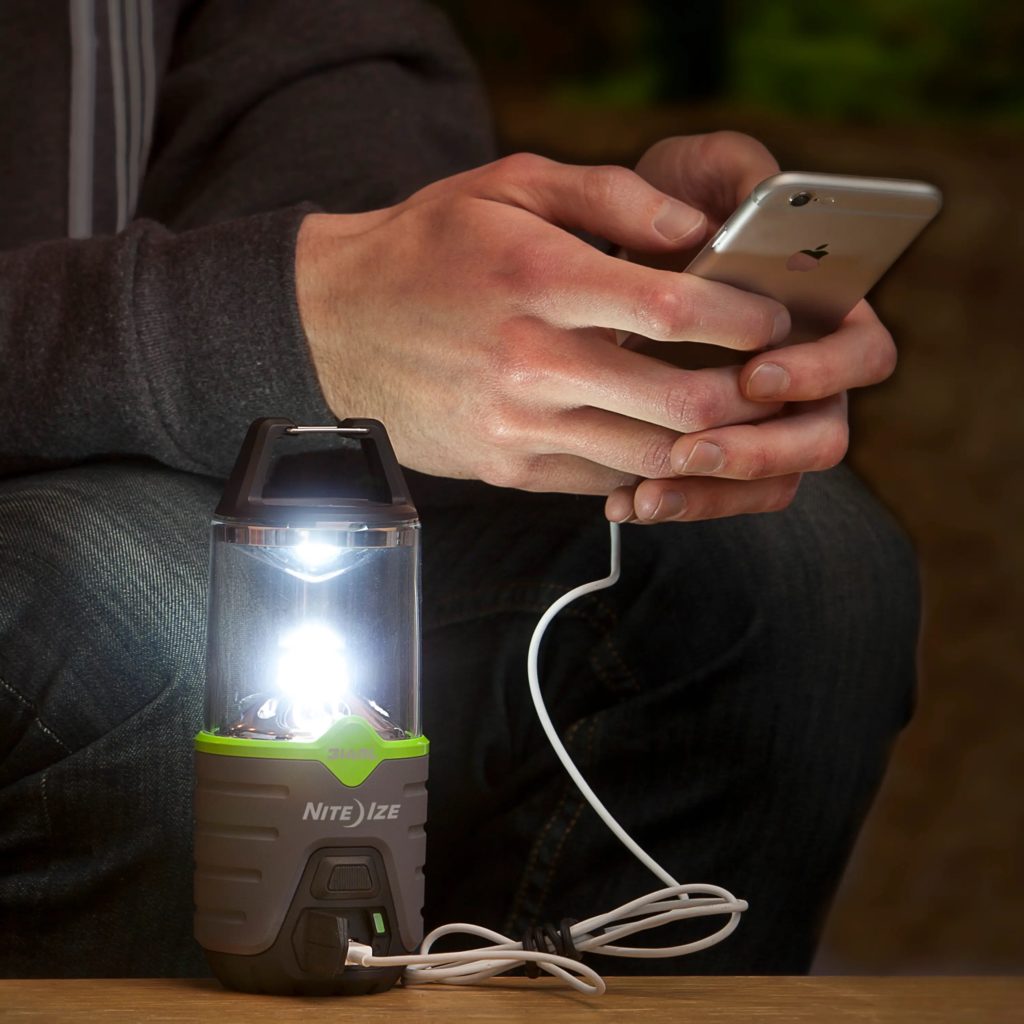 Light Up the Night with Niteize
Illuminate spooky spaces or read all night. This very lightweight, bright lantern from Niteize is perfect for the outdoors too. Recharge it via USB and then have extra power to charge your cellphone on the go. Comes with while silk tote pouch that makes the bright glow softer and more romantic. Very durable. From $36.
Light Up the Night With Niteize
Enjoy the Sun Safely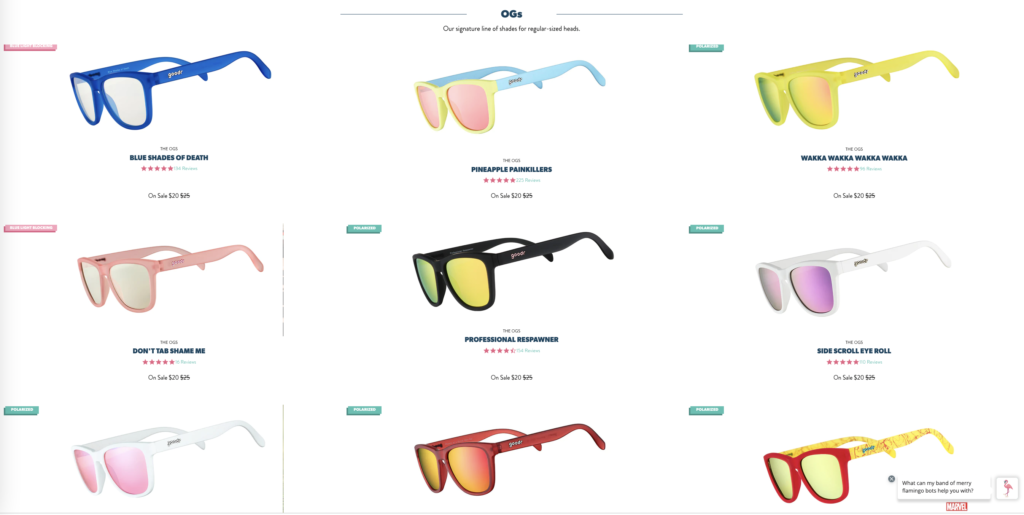 A company with a sense of humor produces great looking Goodr performance sunglasses that stick to sweaty or wet faces. Choose cool reflective lenses in all colors or quieter lenses from orange to brown. Frame patterns cover the rainbow. Order the wide/larger head size with bigger lenses for more sun coverage. Smaller size frames fit bigger kids. So far, they are indestructible. Well priced from $25.
Go Goodr to Protect Your Eyes from the Sun
Teach All of You Table Manners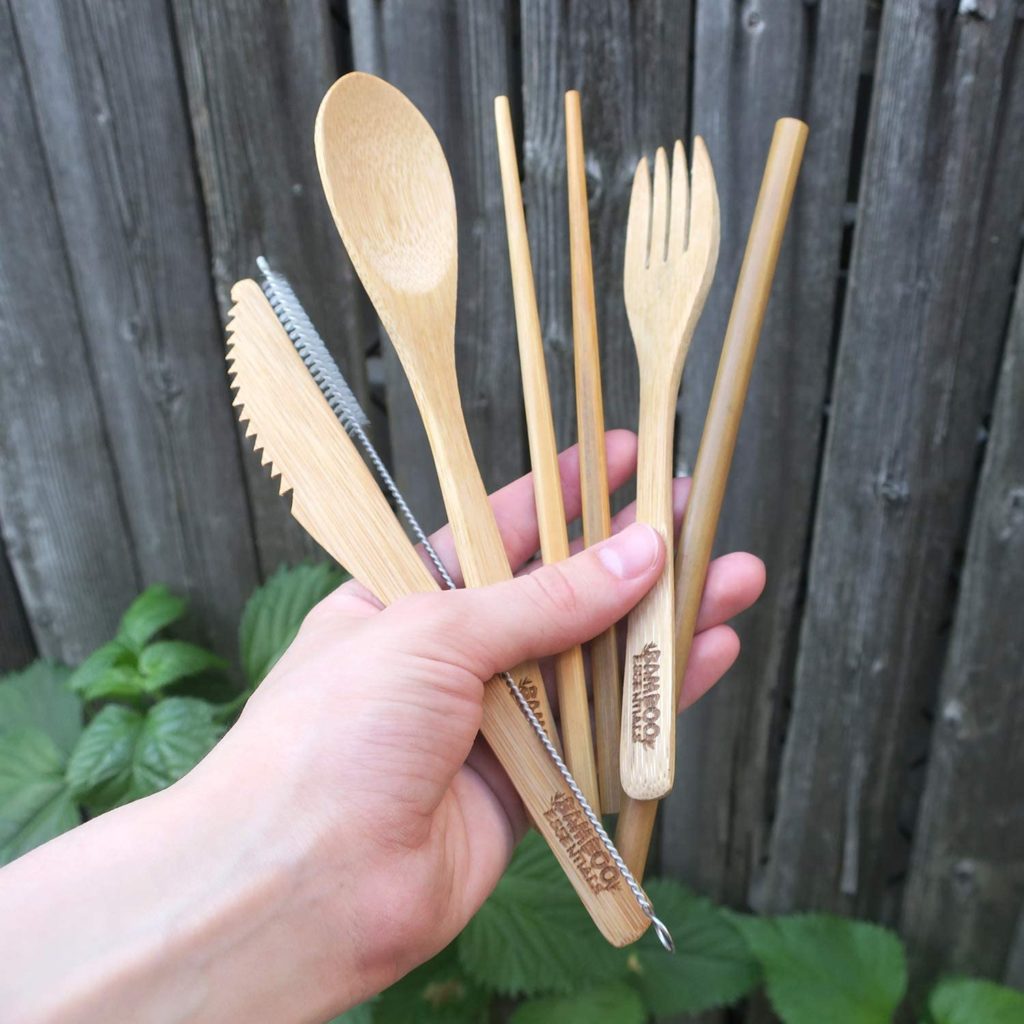 Light and reusable, Patagonia bamboo utensils allow travelers of all ages to safely eat anything, anywhere. Train your toddler how to use a knife and fork around the campfire or on picnic tables. Particularly useful when enjoying street food while traveling, since utensils may not have been cleaned to your standards. From $8.
Travel Tableware Teaches Table Manners
Hands Free Travel Shoes for All Ages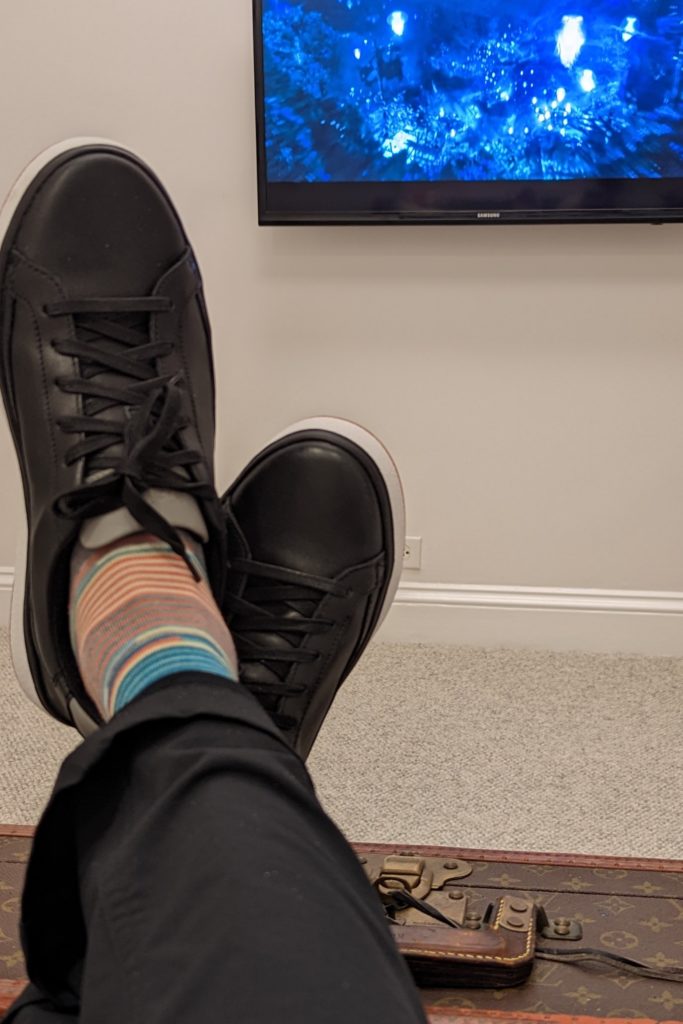 The Kizik line of shoes slip on and off hands-free, a blessing for anyone forced to go through TSA without Pre-Check. How does handsfree work when each model has laces and a full profile? "Kizik shoes feature a patented heel design," explains their PR firm. Slip your toes in and the heel compresses so you can slide your foot under the laces. Press down and the heel springs back into its supportive place. It works! These casual shoes look pretty great, too. Different uppers range from leather (more of a business look) to elasticized fabric (sneaker time.) Other pluses: Enough innersole support to be museum-worthy, very comfy for wider feet, lightweight for travel. Kiziks come in several colors, have EE widths for men and women, and come in children's models too. From $99; kids sizes from $69.
Hands Free Feet With Kizik Shoes
Holiday Gift Guide for Traveler Toddlers
Blow Up, Strap In, Sit Comfortably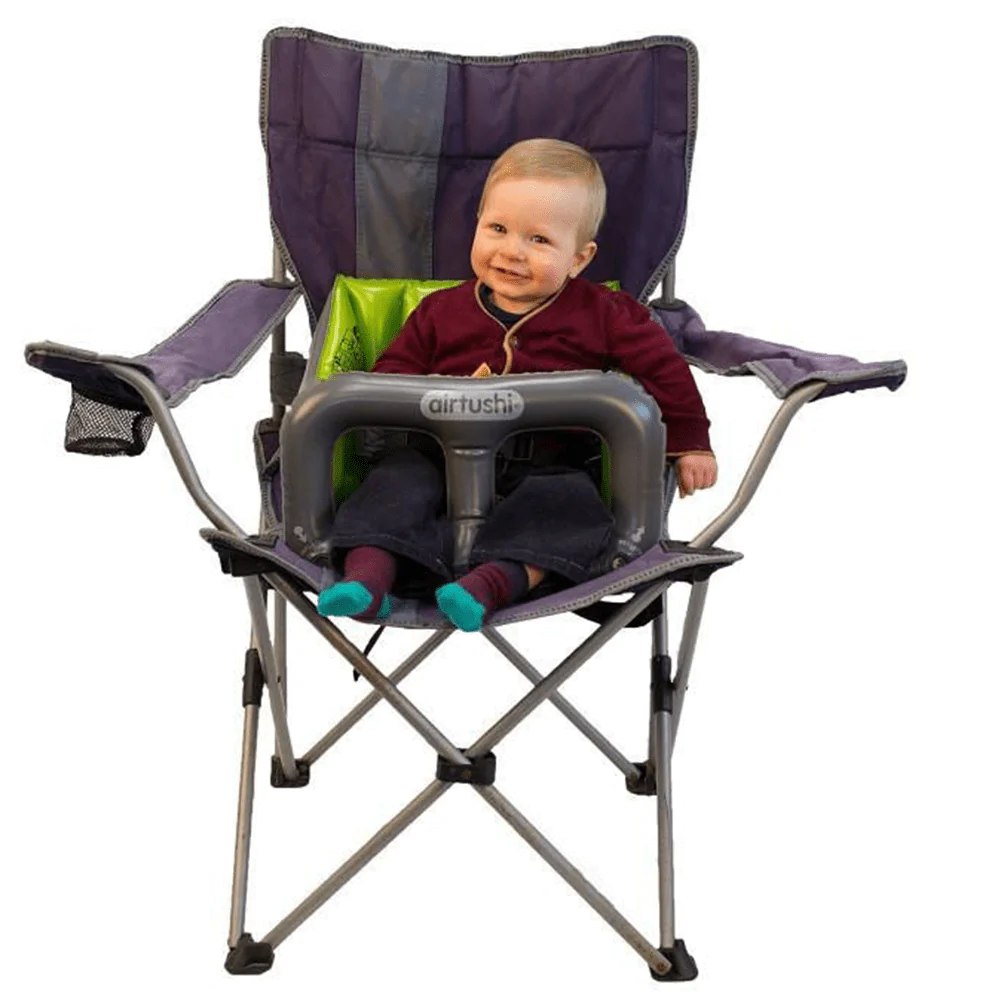 Inflate this little fortress from Roam Wild around your loved one's butt. The easy-to-carry AirTushi keeps children strapped in, stable and snug on an adult chair on in an airplane seat. Makes dining out while traveling a breeze. Deflates and packs easily. From $19.99
Sit Tight with AirTushi Inflatable Booster
Teach Geography from the Comfort of Home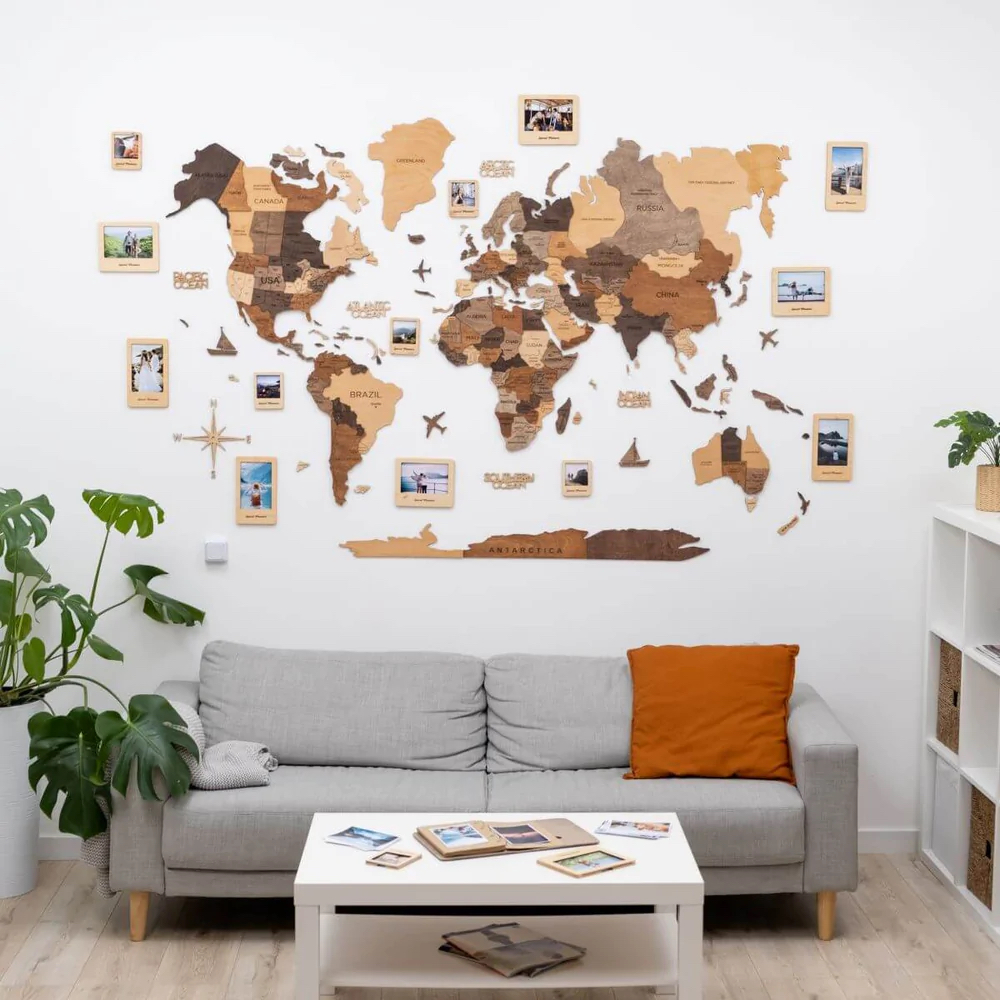 Work on a huge global puzzle together. You may not solve the world's problems but it's a fun pastime. This wall-size 3D map of the world from Enjoy the Wood is made from several types of natural wood carved as if puzzle pieces. Assemble them and then stick everything to a backing for travel-inspiring wall art when you're done. From $180.
Enjoy A Wooden View of the World
Holiday Gift Guide for Travelers On the Move
Carry A Beverage All the Time
Invest in a rugged, Tiger mini-thermos that keeps hot or cold temperatures for up to 24 hours. Pick up a small size, add hot cocoa, and slip it into a pocket — perfect for skiing. Drop them while hiking and nothing breaks. Anti-bacterial technology and wide mouths makes them easy to clean. From $32.
Travel Like a Tiger
Stay Lock Step with Baby on Any Road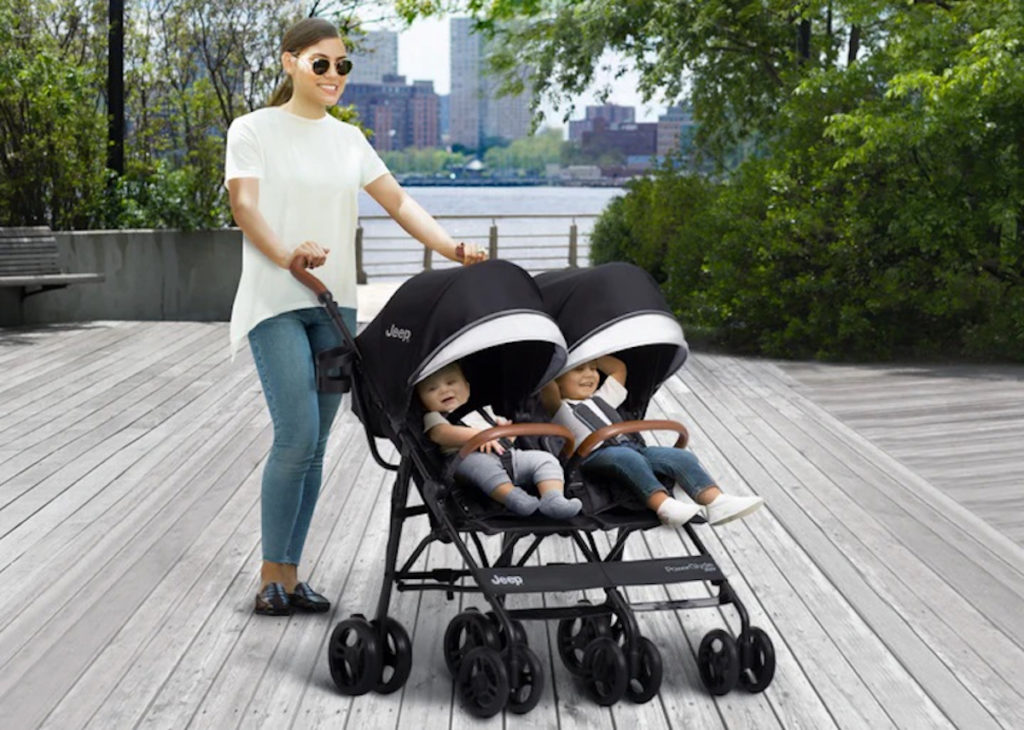 The Jeep PowerGlyde Stroller by Delta Children boasts new front wheel design that makes handling easier. Smoother turns and three reclining seat positions make the ride more comfortable for baby, too. Heavy duty steel frame is sturdy enough for European cobblestones, yet it folds like an umbrella stroller and weighs in under 14 lbs. We like the extendable canopy with UPF 50+ sun visor. $69.99
Glyde with That Stroller
Micromobility Solution in a Great Package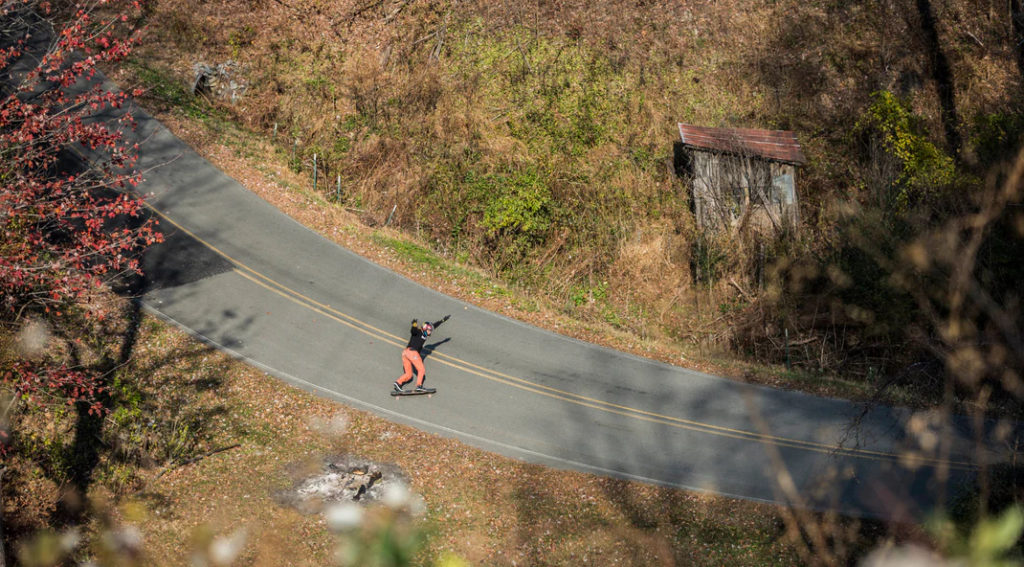 Travel around the neighborhood with a flash, lighter than air, on a Bustin Board's skateboard. The company's hybird electric skateboards make traversing long distances faster and easier. They're here to solve that how to get from here to there problem travelers so often confront. In addition, the boards have great designs to please your fashionistas of any age. From $568.
Micromobility Solutions with Style
Carry A Tune Wherever You Go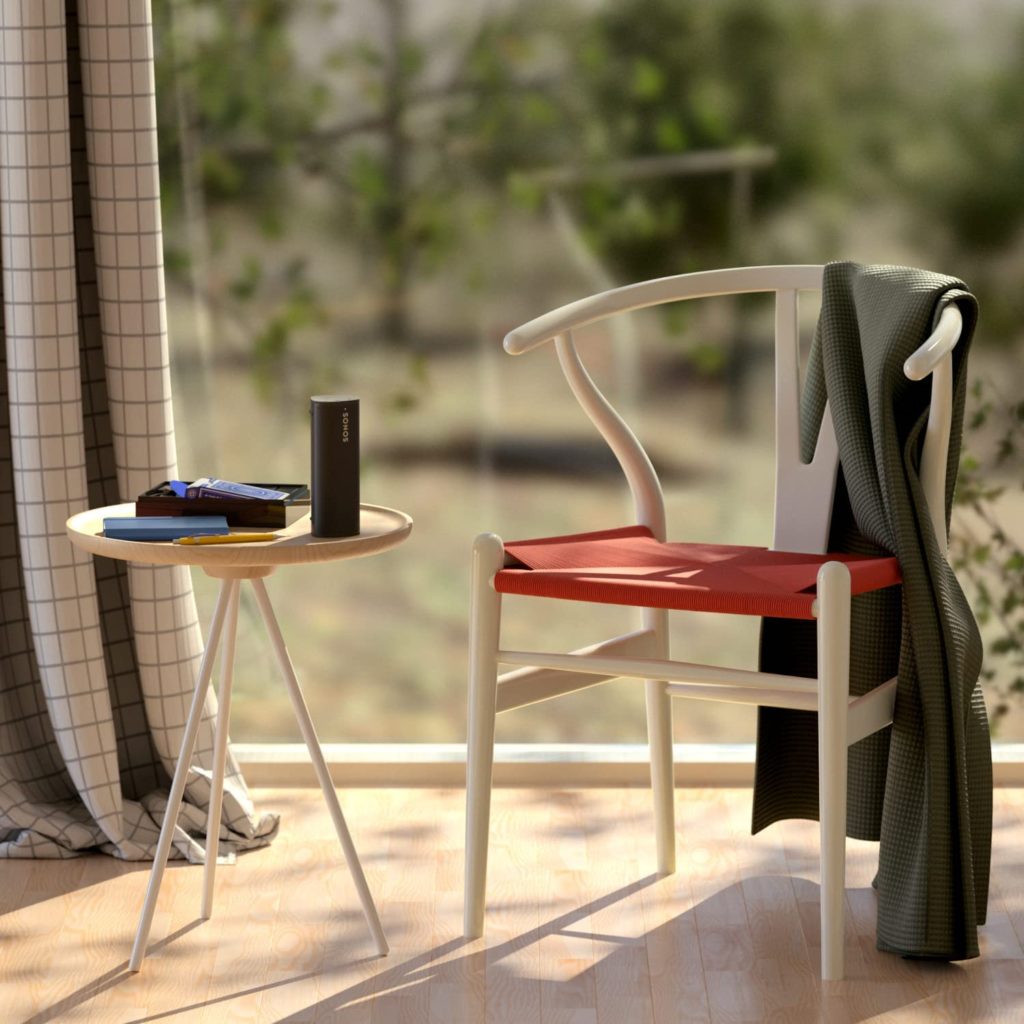 Sonos is known for the amazing sound their speakers deliver. The small Roam model is a lightweight, compact unit that brings that quality on the road. It easily connects via bluetooth to Spotify and other apps for indoor or outdoor amplification. Use it at your compsite or pool because it's waterproof too. $160.
Music On The Go Anywhere All The Time
Holiday Gift Guide for Media Savvy Travelers
Secure Camera Mounts Easily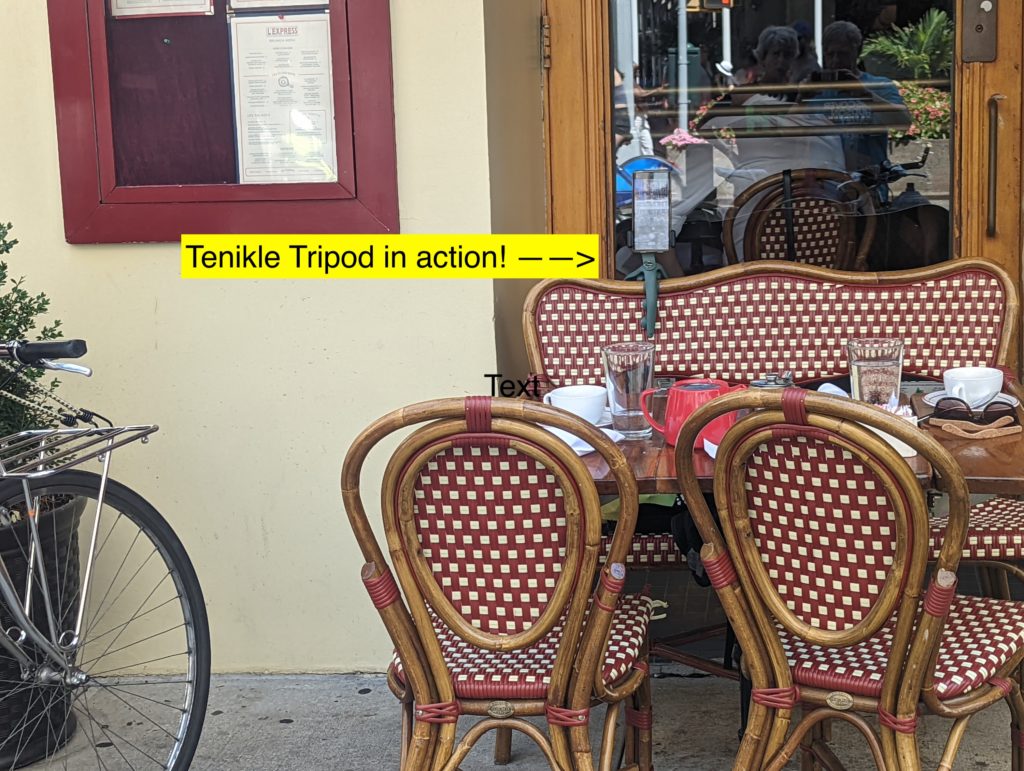 This handy, lightweight camera/cellphone Tenikle support looks like an octapus. Bend and stick three flexible arms lined with suction mounts to chair backs, handlebars, strollers and dashboards to keep devices secure on many surfaces. From $45.
Take 360 Photos & Videos Securely
Raise the Next Generation of Influencers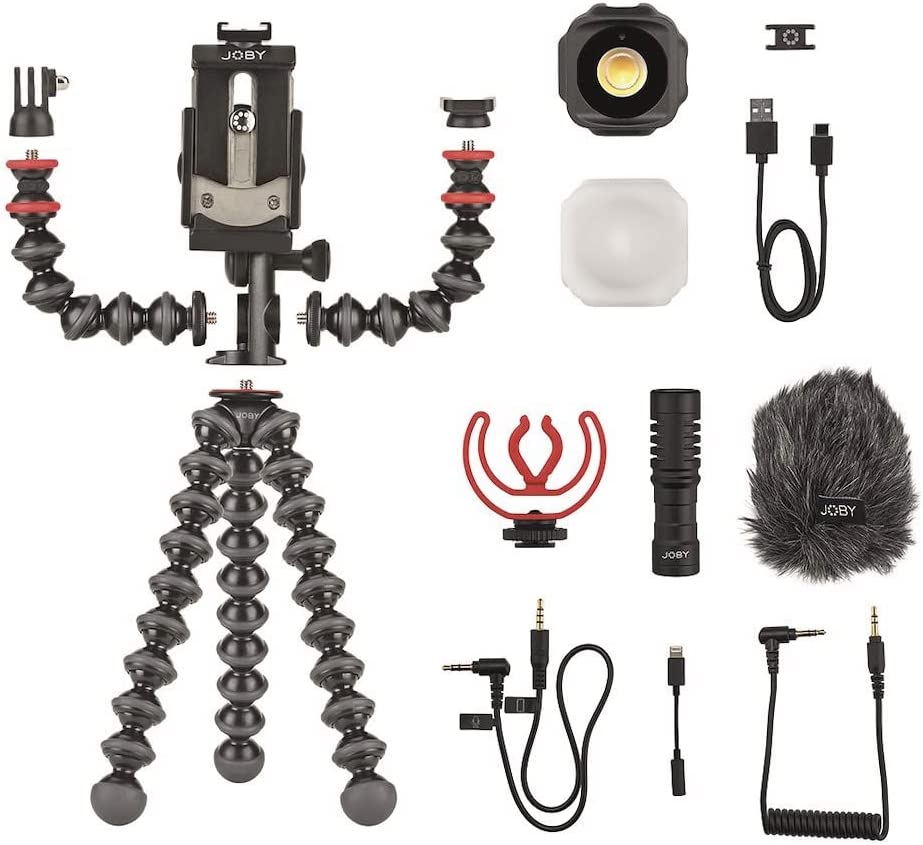 Joby, a top-of-the-line action tripod company, produced an all-in-one gear kit to support home filmmakers. Gorillapod Mobile Vlogging Kit lets families up the quality of their audio, camera moves and lighting on the go. A perfect present for that outgoing tween or teen, it promotes quality production values to enhance content creation. The kit includes everything you need except a cellphone camera. From $160.
Vlog with the Pros
Record The World and Make It a Better Place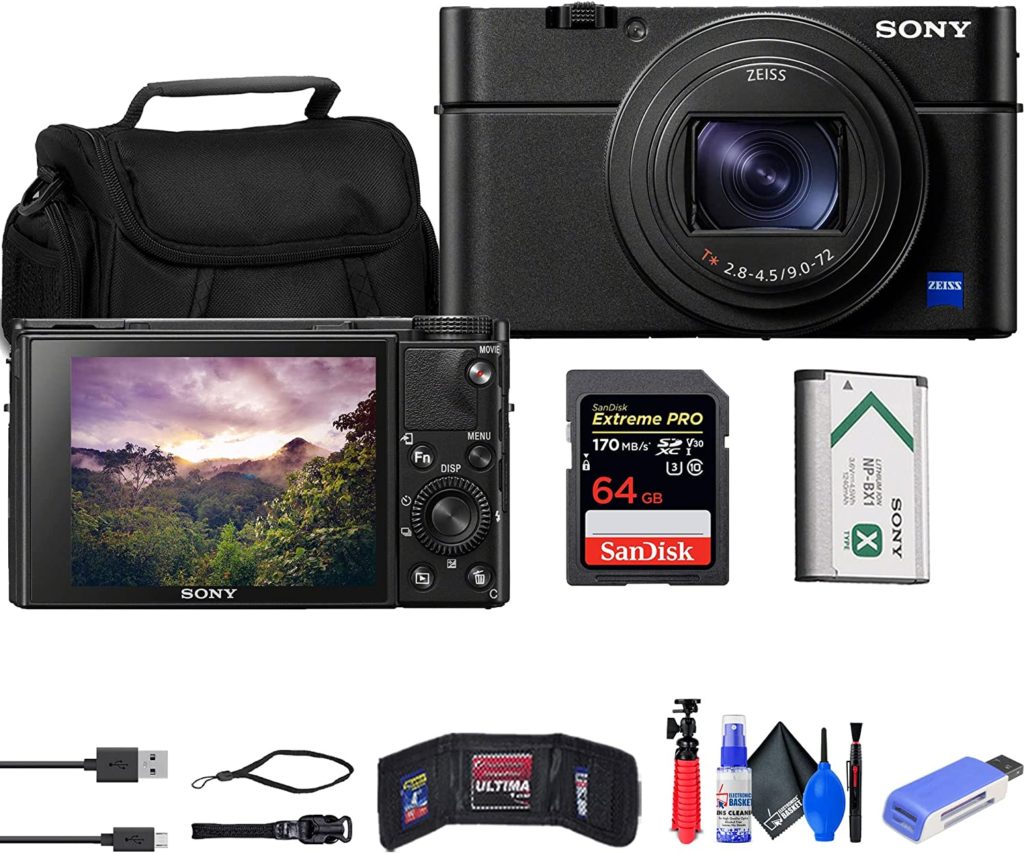 Ready to move beyond your cellphone camera to record that bucket list trip? Sony, as they often do, created the ideal travel camera. The R100 series of digital cameras are portable and versatile enough for beginners or pro's. Take advantage of a great Zoom lens that goes from 24mm-200mm so you can capture the breadth of the Grand Canyon or an elephant closeup on safari. It works in low light, is fast and has a much broader range of options than most photographers will ever use. The seventh iteration of Sony's top-selling Cyber-shot line makes the most of your travel photo ops. From $1,100.
Get Your Cyber Shot Sony Cameras
Holiday Gift Guide for Traveling Men
Happy Feet Make Happy Travelers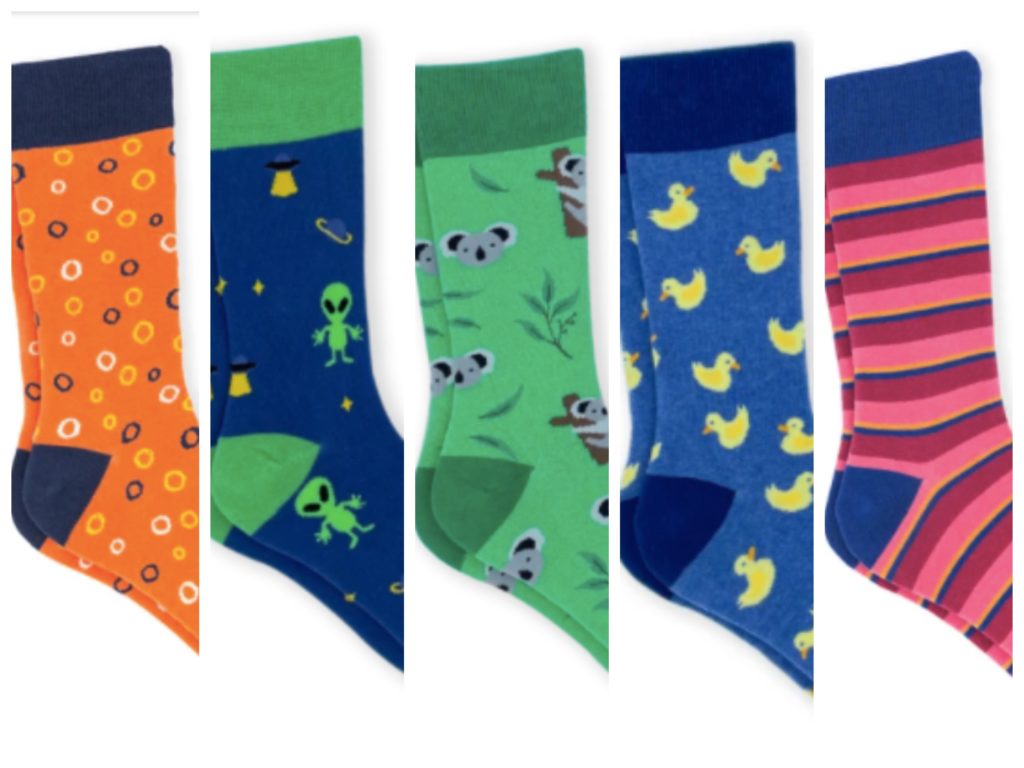 Society Socks sells wildly colorful, quality men's socks by subscription and in gift boxes. And they donate even more pairs to charities around the world. Society Socks are 70% combed cotton and fit men's shoe sizes 7-13. For women, they bundle up sports socks in basic colors. Gift the men in your life monthly with two new, cozy pairs in their fun patterns. It is a gentle reminder that there are others who need help getting back on their feet. Three-month Subscription, two pairs monthly, $60.
Wear Society Socks and Better the World
Drink and Drive Responsibly With This Mug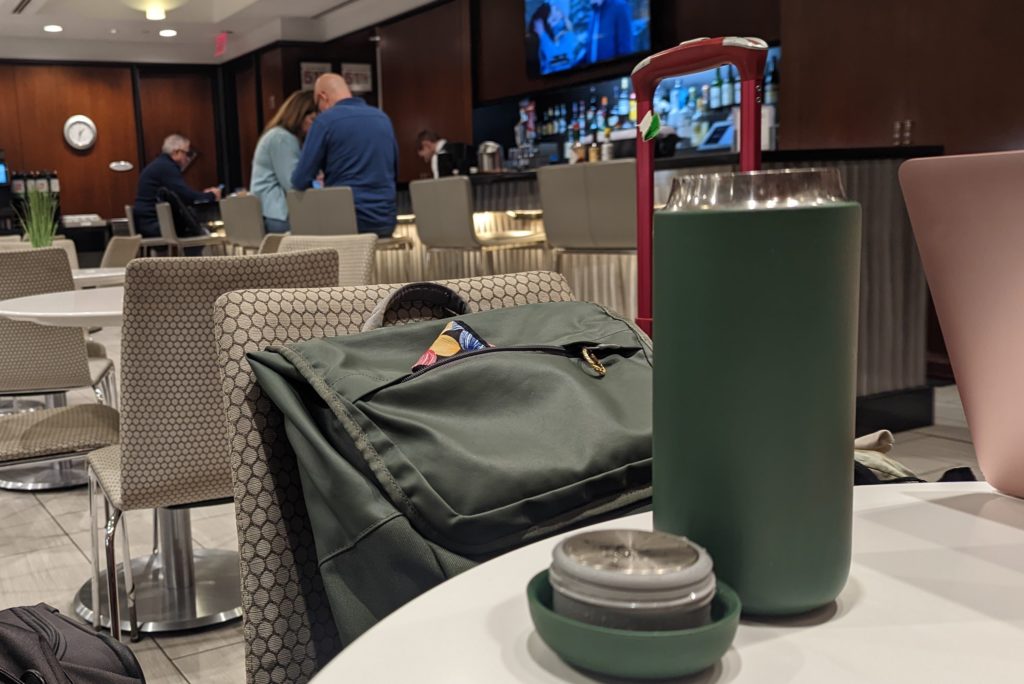 Fellow Products has perfected a well-insulated travel mug that you can brew coffee or tea into and take on the go. The best feature is the snap-in splash guard. The removable metal screen insert stops beverages from sloshing out of the wide mouth when you take a swig in the car. Carter Move travel mug comes in 8, 12, 16 oz so kids can carry their own. Cleans easily and works as an insulated water bottle. From $25.
Take This Fellow Mug and Hit the Road Safely
Dear Reader: This page may contain affiliate links which may earn a commission if you click through and make a purchase. Our independent journalism is not influenced by any advertiser or commercial initiative unless it is clearly marked as sponsored content. As travel products change, please be sure to reconfirm all details and stay up to date with current events to ensure a safe and successful trip.
---