Don't worry about safety, budget or logistics with our guide to the best virtual vacation and digital family experiences for fall 2020. Virtual travel experiences are all the more important to keep our sanity with work from home (WFH) and remote learning continuing for many this semester.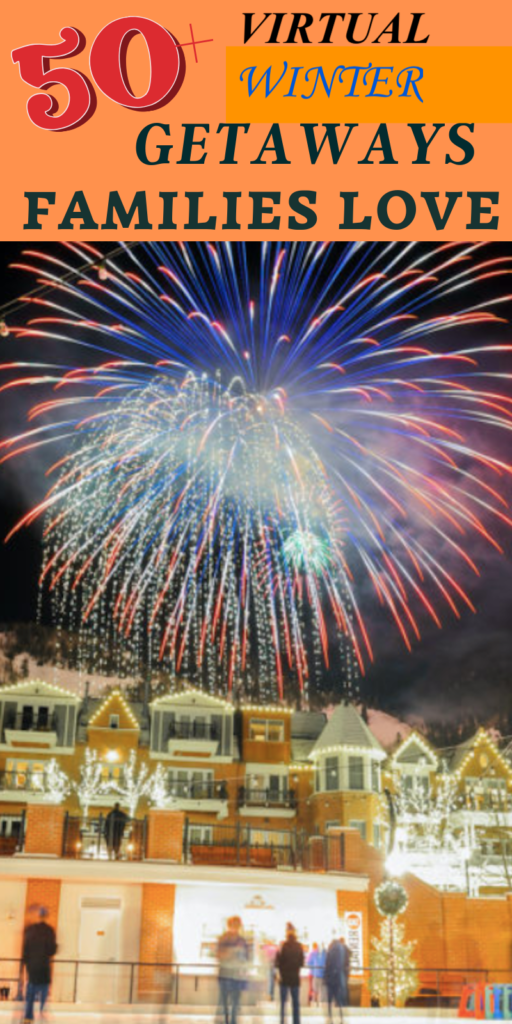 Encourage and share in the kids' interest in music and theater, animals and art, rollercoasters and cooking as cities and countries, museums, zoos, aquariums, theme parks, hotels, cruise lines and other travel businesses continue to offer virtual tours and travel-themed activities.
Follow your favorite destinations to see what they are offering or come along on our 51 Best Virtual Family Travel ideas for fall 2020, compiled in collaboration with our partners at TakingtheKids.com:
Adventuring with EarthWatch
Science really does matter to our environment and the pioneering eco-tour operators, the nonprofit EarthWatch, are continuing their series of Science Matters Webinars. Tune in and discover how COVID-19 has impacted the field work of Earthwatch scientists and head into the field for virtual backyard science, whether studying marine mammals, elephant foraging or forest owls.
Climate change remains a critical issue. Teens can become more savvy about wildfires and play a role in their prevention with the National Fire Protection Association's series of Wildfire video tutorials and lesson plans.
The Northeast Florida Sierra Club chapter introduces visitors to their trails and local ecology, and provides tips to safely enjoy the environment, with virtual tours and programs.
Aegean Discovery Cruises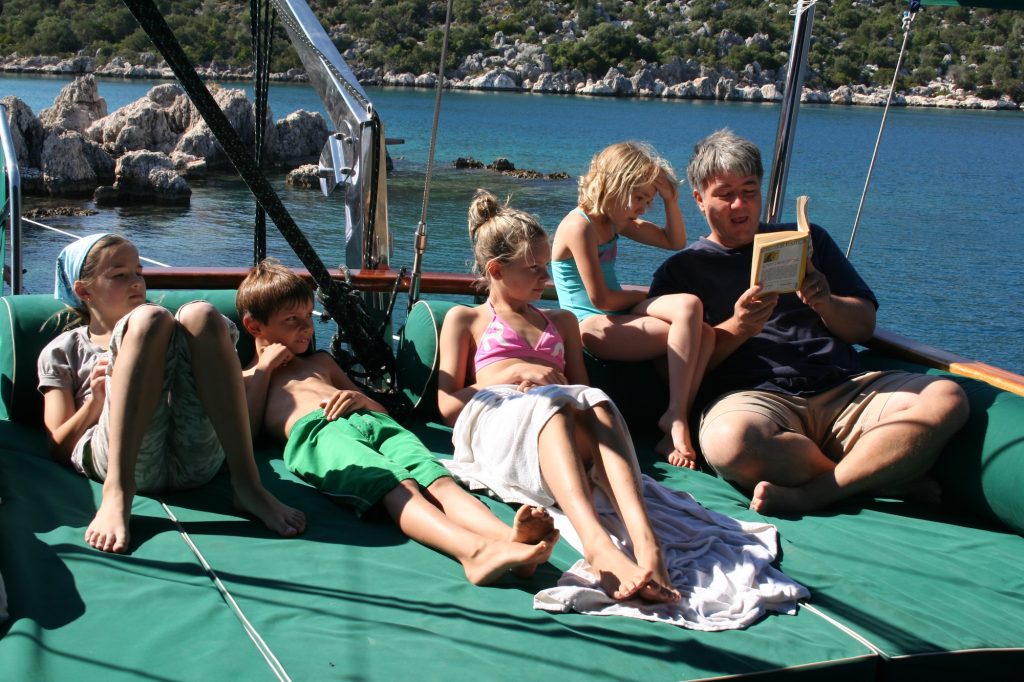 After having been limited in movement for so long, picture a small ship cruise in the Aegean Sea where you'll discover the wide open skies and fresh sea breezes of Greece. The country is, of course, known for its role in antiquity – a hot topic in middle school – as this "Ancient Greece for Kids" video illustrates. When travel restrictions ease up for 2021, the award-winning Peter Sommer Travels will again run their popular family small ship adventures: Cruising the Carian Coast of Turkey – Family Tour and Cruising the Aegean: A Family Adventure. Check out the online brochure for these small group yacht cruises which are led by two expert guides and your own captain, cook and two seamen.
Alaska Bucket List Trip
This is the time of year families start thinking about multigenerational trips a year or more in the planning—trips to Alaska, for example. See what research is ongoing at Denali National Park, site of America's tallest peak, also known as Mt. McKinley. Watch videos of Alaska wildlife and popular destinations whether you want to be on the Alaska Railroad, try whale watching in Seward, touring Anchorage or join a large ship cruise. Choose your own virtual Alaska experience and let the inspiration begin.
Animal Antics
There's nothing more fun than to get up close to animals and zoos around the country are obliging with Live Cams, virtual behind the scenes tours and activities that teachers typically use. Watch the Giant Panda Cam at the National Zoo in Washington, DC of Mei Xiang, who just gave birth to a new cub. Build your own zoo with the Zoo Guardians game!
See the hippos, baboons polar bears, penguins and more play on the animal live cams at the San Diego Zoo, which is now open with limited hours, face coverings and social distancing in place. Check out the San Diego Zoo Kids website for games, activities, videos, stories and more.
Explore the Denver Zoo with its Zoo to You: Virtual Safari complete with popular videos, articles, and daily activity ideas for parents from the zoo's Learning Experiences team. A new Facebook Live series, #BringingtheZootoYou, goes behind the scenes around the zoo to interview animal keepers and curators, answering user questions in real time
Life on a Vermont dairy farm can be experienced through the Billings Farm At Home landing page which brings farm animals to families with photos, interactive content including farm recipes to try at home.
Alligators and Crocodiles, Oh My!
Get up close with alligator with Cajun Encounters' virtual tours of the Honey Island Swamp, where you'll get an up-close-and-personal look at the alligators and other swamp creatures that make their home in south Louisiana. Also cruising the Honey Island Swamp is Pearl River Eco Tours, a company that specializes in getting visitors deep into the heart of the bayous. Take a virtual tour with them via videos.
In Orlando, families are welcomed back to Gatorland IRL but can also experience a remote thrill. Gatorland's very popular "School of Croc" show is continuing on Saturdays at 10 am and will now be available on Gatorland's YouTube channel.
Arizona this Fall
Arizona is great in fall but if you can't get there, take a virtual tour or two and plan your next trip—mountain biking in Sedona, exploring the Grand Canyon , taking a behind the scenes tour with zookeepers at the Phoenix Zoo or interactive stargazing with Lowell Observatory astronomers. Scottsdale has launched Support Scottsdale which includes a "play" section with virtual tours and activities.
Bay Area for Science, SeaLife and The Arts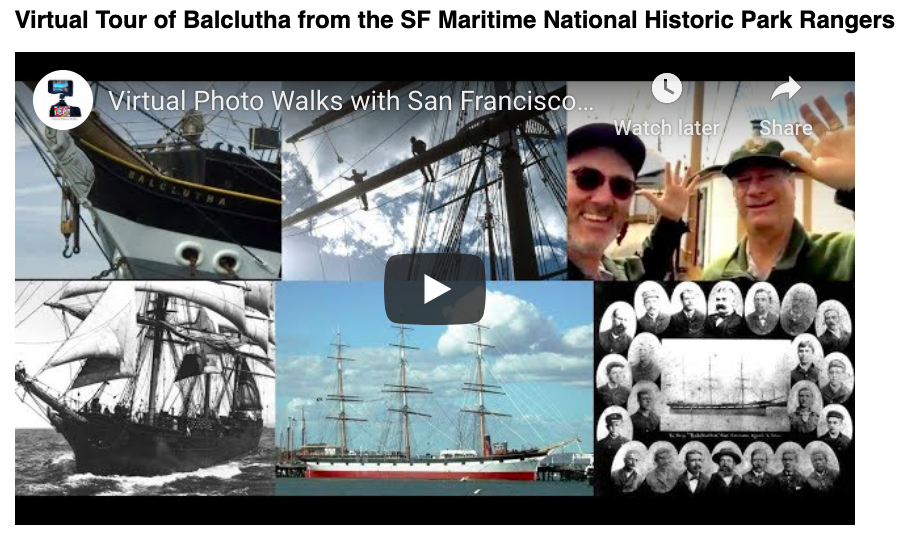 San Francisco's popular California Academy of Sciences in Golden Gate Park may still be closed but you can still explore deep sea, deep space and everything in between with [email protected]. There's an array of science-centric games, videos and DIY projects. Among lots of online activities, the San Francisco Maritime National Park Association produced instructional videos on knot tying, a list of sailor vocabulary (not the salty kind) and "Do-it-at-Home-Activities" that can be printed and completed at home. These activities teach students how to build their own boat, draw their own oceanscape, 'reave' block and tackle, search for nautical words and more.
At the Walt Disney Family Museum, sign up for Happily Ever After talks where the whole family can learn more about Walt Disney's life, the art of animation and more cinematic magic. You can take a tidepooling adventure with The Monterey Bay Aquarium without leaving home, and you'll find plenty of learning activities, crafts and free online courses that will enable your family to connect with ocean animals.
Birding, Baking and More in Southern California
Meet the bald eagles Jackie (female) and Shadow (male), who've become local celebrities over the past few years in Big Bear Lake (where they nest in a 120-foot-tall Jeffrey Pine tree) and to viewers all over the world who watch them lay/hatch eggs every winter. While their webcam is being repaired, read more about them online.
Try fun recipes from Knott's Berry Farm in Buena Park with the whole family — whether or not you've got any boysenberries on hand. Use household supplies for "stuck at home" science projects that have been indexed on the site of the California Science Center. Ride your favorite rides at Disneyland virtually including Splash Mountain, Radiator Springs Racers, the Incredicoaster and Guardians of the Galaxy: Mission Breakout.
Boogie Down at Rock Hall and Let Music Transform You
This fall, as Cleveland's stunning Rock & Roll Hall of Fame celebrates its 25th anniversary with a careful reopening, grab the family and boogie to a virtual tour of their newest exhibit. "It's Been Said All Along: Voices of Rage, Hope & Empowerment" is an epic, six hours of programming online that accompanies the museum's physical exhibit. It's a powerful way to start discussions about social justice issues, one of the election year's hottest current events topics.
Botanical Beauty Near and Afar
If you're not traveling to Rome just yet, smell the roses with floral maestra Flavia Bruni, who leads an in-person tutorial for guests luxuriating at the Sofitel Rome Villa Borghese. For you, at home, we present instead her video about how to craft a stunning flower arrangement at home. Her Floral Experience workshop shares step-by-step instructions on flower arranging — plus snacks and a visit to the flower market – making it a must on your next visit to Rome.
It may not have that dolce vida quality, but check in at your local Botanical Garden to see what digital programs they have. Stroll virtually through the U.S. Botanic Gardens in Washington, DC, currently celebrating its 200th anniversary and showcasing colorful fall foliage and plantings. The famed New York Botanical Garden in the Bronx has 250 acres changing with the seasons as the gardens welcome back visitors in guest masks. While the garden staff tends plants at socially acceptable distances, they're also making videos of what's blooming where. Visit the NYBG "Read and Watch" page to tour the grounds. Better Homes & Gardens has culled some of the best virtual botanical gardens tours.
Breathe Deep and Yoga Together
Tune into online yoga classes for families and kids streaming from the Iyengar Yoga Institute of Greater New York, one of the country's leading teaching centers of the classical style of yoga pioneered by B.K.S. Iyengar in the 1930s. More than 50 all-level 75-minute classes weekly — appropriate for teens and older — are led by a master teacher and assistant who watch participants and offer coaching in real time. Three weekly family sessions are designed for ages 6+; three community classes are free of charge.
At Mexico's Velas Resorts, which have opened to receive guests, the popular online yoga series continues. Families can enjoy yoga at home together to bond and relax with children, their new babies or learn to make mandalas, the Sanskrit geometrical symbol that holds great spiritual significance and can promote concentration.
Colorado Mountain High
While the 40th Annual Breckenridge Film Festival will not be driving film goers into the theaters, the show must go on, and go on it will, in an exciting new format offering accessibility and inclusivity. This year's Breck Film Fest will feature a four-day drive-in curated collection of films from the festival's "featured four" selections September 17-20, 2020. Dedicated film enthusiasts can also participate in a newly created digital community that will include curated outdoor activities, conversations, film/filmmaker engagements that will extend past the original footprint of the fest into early October.
Denver's History Colorado, meanwhile, has a variety of online exhibits that help make the state's unique history come alive, from Japanese Internment in Colorado, to the Fur Trade, Mexican, African American history and the Ute Tribal paths. Complete a series of online activities to earn digital badges!
And if Aspen is on your bucket list, the Aspen Center for Environmental Studies offers educational programs for all ages, in person and virtually. We visit ACES every time we visit Aspen! Not able to join ACES in-person this fall? Visit their Summer of Raptors Resource Page at aspennature.org/summer-raptors-resources for facts, videos, and more or tune into their social accounts tag @acesaspen and #ACESNatureChallenge to do their nature challenges and share what you find.
Cruise Ships Inside Out
Since cruise ships aren't able to sail, several companies have decided to do backstage tours revealing ships' decor, ports of call and which live shows are entertaining passengers. [email protected] from Holland America is featuring cooking demonstrations. We enjoyed a great class on cooking Huevos Divorcidtos (divorced eggs) on HAL's Oosterdam last December, as well as great performances from HAL's Lincoln Center affiliation.
Carnival has used this pause in cruising to share sneak peeks and tours of its latest ship, the Carnival Mardi Gras, set to sail in 2021 with six themed food, beverage and play zones. If you've wondered what goes into the design of a new ship, watch this.
[email protected] showcases a weekly virtual voyage featuring the many different aspects of the Crystal Cruises experience including destinations, cooking, storyteller Mondays, home workouts from Crystal's fitness instructors, Thirsty Thursdays cocktail recipes and more.
Denver 360 in the Arts and Sciences
Though Denver museums have begun to reopen, there are still many opportunities to visit the city virtually including Museum Fun 101: At-home activities by the Children's Museum of Denver at Marsico Campus. Art lovers can tune into the Denver Art Museum's Creativity Resource. Learn more about the mountain environment with Explore the World of Invertebrates, Virtually, with Butterfly Pavilion and the Denver Botanic Gardens' Dig Into Nature at Home and enhance the kids' STEAM curriculum with the Virtual Science Academy hosted by a Denver Museum of Nature & Science educator.
Down Under at New South Wales
New South Wales in Australia is sharing virtual livestream experiences for those at home who are dreaming of travel. Start your journey with the stunning Sydney Harbour live stream taking place daily 24/7. The adorable Australian Reptile Park is now open to the public but their Facebook page still features irresistible animal talks and educational videos. Don't miss the YouTube channel where you can watch "Koala Belly Tickles" and other blockbusters like a giant tortoise feeding and dingoes playing. If you've got teens to entertain, take the time to steer them to UNSW's virtual campus tour where they will love the tour guides' accents and the in-depth view of Aussie student life.
Europe's Leading Waterways
Tour some of Europe's leading waterways virtually with Croisieurope, the France-based company that features guided river cruises and barge touring along beautiful canals for families. The company has made several videos of the most popular river trips in Europe and around the world on their YouTube channel. Check Croisieurope River Cruises for details, and dream about the Rhine Cruise our family took with them a few years ago. TakingtheKids.com's cruise on the Douro River in Portugal last year seems like a dream now!
Keep the Wanderlust Alive this Fall
While the travel industry suffers devastating economic losses during this crisis, you can support small companies like Tours by Locals. Their guides run live virtual private tours in 20 countries, whether you want to explore the Tower of London, Mt. Fuji, Barcelona's famous La Rambla or Waikiki. Meet a local, get to know the place you most want to visit and apply the cost to a future real-life tour booking.
Teens and older travelers will luxuriate in the details and texture of Context Conversations, sophisticated virtual tours and seminars that illuminate the history and culture of the most popular destinations (September's focus is France) – learning you might not have time for at the actual destination.
Sherpa Tours, which has created the first GPS walking tours led by an AR (Augmented Reality) avatar guide has launched a new subscription for travelers who are sheltering at home during the COVID-19 crisis. Tour the World from Home provides users access to more than 100 remote tours in more than 50 cities around the world. When the pandemic is under control, travelers are able to experience Sherpa Tours' GPS tours in the actual cities. Limited "cooped up at home" special pricing for the annual subscription is only $24.99. (Less than a checked bag fee.) Sherpa Tours is on the App Store and the Google Play store.
Fall Foliage Show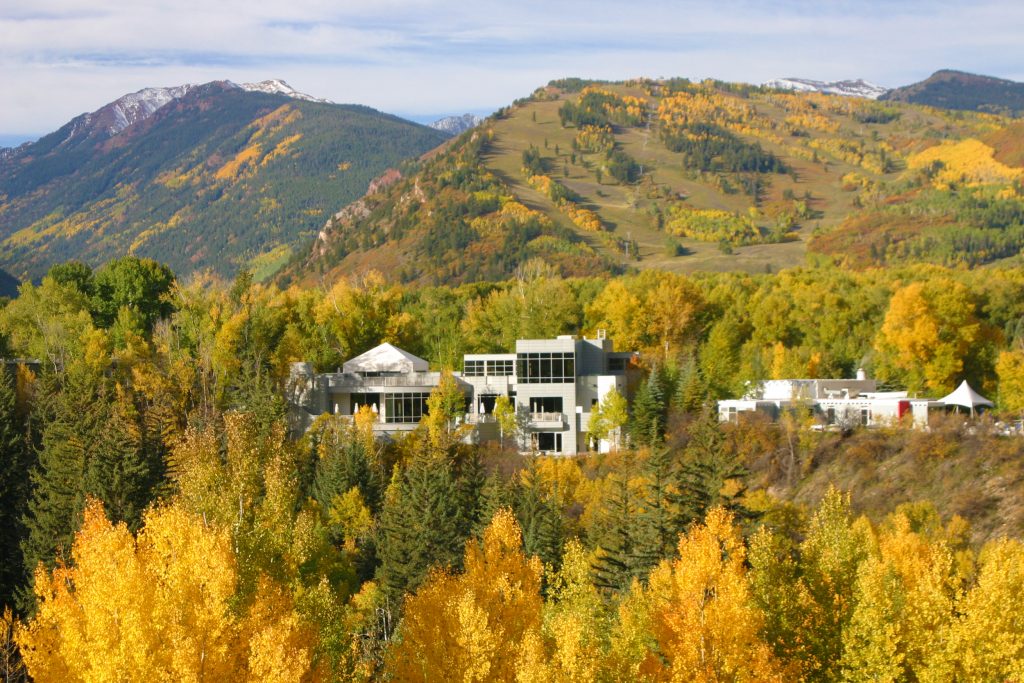 If you can't get out and explore in real time, compare the different leaf colors of each state virtually. For example, if you check out the Panoramic View from Park City's Utah Olympic Park, you can see the evergreen among the Aspen and more at https://utaholympiclegacy.org/park-web-cam/
Use our guide to America's Fall Foliage to identify the leaves you see online. FoliageNetwork.com offers webcams in the Northeast, Southeast and Midwest as well as the latest foliage reports, if you are inspired to take a road trip.
Hawaii On My Mind Too
Since the Islands of Hawai'i have shut their shores to visitors, you'll have to live with a virtual family trip. World Class surfers tackle Hawaii's epic waves off the north coast of O'ahu during World Surf League and other major competitions, which are often more fun to watch on video than in real life. And in comparison with snorkeling, it's much easier to spot marine life on the Maui Ocean Center Live Cams and or in an Ocean Education Classroom with plenty of activities to make at home. Want to create an Octopus?
Indiana Fossil Hunt at The Children's Museum
Are you ready to learn more about dinosaurs, enjoy story time with museum educators and find out the latest techniques to make skipping more aerobic? The Children's Museum of Indianapolis, a remarkably varied and sophisticated treasury of knowledge that's the largest children's museum in the country, is now offering a variety of Museum at Home DIY experiments and activities. Activities on their online and social media channels focus on what's cooking, such as the Paleo Cookie Dissections on Facebook Live. Follow their lead to start fossil hunting in Indianapolis, one of the Midwest's top cities for family vacations, and join us for more fun activities in Indiana when you get there.
Japan Style
The Tokyo Olympics may have been postponed until 2021, but Japan remains one of the top bucket-list destinations for families. Still recovering from the pandemic, Tokyo's many businesses have suffered, yet the Shibuya webcam reveals the famously neon commercial district is still surprisingly lively.
If you've been cooped up at home for too long, hop the shinkansen bullet train to start hiking up Mt. Fuji on a Streetview look at one of the world's most famous climbs. Need help with schoolwork? Hofu Tenmangu Shrine in Yamaguchi is dedicated to the god of learning, so it's where students often pray for academic success. For a look at more of what this fascinating country has to offer, check out the Japan National Tourism Organization'ss 360 degree VR movie with our without VR goggles.
Join a Virtual Minion at this Synagogue and Book Club
Immigration is a big topic for students and dates back to the founding of this country – there's a lot to learn. Begun more than 100 years ago, the historic Eldridge Street Synagogue on New York's Lower East Side has continued to serve its community online while houses of worship have been closed. Their Learning from Home options include a fun YA book club with study plans and email Q&As, a virtual video tour of the synagogue and Henry Street Settlement House and even make-your-own stained glass workshops.
Magic at Disney Parks
The Walt Disney Company has launched DisneyMagicMoments.com, where you will find free, engaging Disney content, stories and resources from the magicians at Marvel, Pixar and Star Wars, plus Walt Disney Animation Studios, National Geographic, Disney Parks and beyond. You can learn how to draw Olaf from "Frozen," virtually ride the Incredicoaster at Disney California Adventure Park, or share a virtual look at "Magic Happens" and the cool, all-new costumes made for this parade. This video of "Magic Happens" reminds us that magic does still happen.
When you're ready to take the kids to a galaxy far, far away, start planning your next Disney adventure with virtual tools such as interactive park maps, timed entry guides and expert tips from the Disney Parks Moms Panel to help you figure out which rides to tackle on which days and at the best time.
Maine's Moments in Nature
Maine State Archives has introduced a number of virtual experiences. The kids will love exploring the Fort Knox Historic Site for an up close look at the fort and its surroundings. The Children's Museum & Theatre of Maine is serving thousands of virtual visitors with online programming. The Maine Wildlife Park now has an audio tour of the park. Maine Maritime Museum?has a number of virtual experiences, including boat building and the online exhibit Maine and the Sea for an incredible, close-up look at the collection. Visit a national park with the virtual tour of Acadia on Google Earth.
Myrtle Beach and Beyond in South Carolina
You've probably already been to Myrtle Beach, one of America's most popular resort areas with a famous Grand Strand that extends along the Atlantic, from Little River to Winyah Bay, for more than 60 miles. And you'll probably go back. To get ready for that trip, be sure to study these Myrtle Beach virtual resources that highlight the webcams along the beach, the city's many hotel options and much more.
In the meanwhile, see more of the state, starting with Riverbanks Zoo and Garden in Columbia, whose Virtual Resources include specific seminars about animal behavior and tours of the animals' dinner preparation.
National Parks Without the Crowds
It is very difficult to practice social distancing on popular hiking trails and famous monuments but you don't have to be in a national park to experience one. NPS parks and programs are sharing virtual content on their websites and social media. Check out wildlife webcams, virtual tours, Junior Ranger programs, citizen science videos, even coloring pages. They want you to #FindYourPark from home.
Explore and learn more about iconic National Park Service locations with EarthCam across the country, including The Kennedy Center, Washington Monument, Cherry Blossoms along the Tidal Basin at the Trust for the National Mall, MLK Jr. monument in Washington D.C., as well as, Paterson Falls, Fort McHenry, Jefferson Memorial and more. Updates about NPS operations will be posted on www.nps.gov/coronavirus.
New York City Arts and Monuments
We know not everyone is ready to travel together to New York, although the city that never sleeps is slowly coming back. Instead, visit digitally. Singer in the house? The Metropolitan Opera is in its 26th week of streaming all of its Live in HD series, one opera at a time, with each performance available for 23 hours, from 7:30 p.m. EDT until 6:30 p.m. the following day. In honor of its 150th birthday, the Metropolitan Museum produced six Met 360 Project virtual reality tours that go through several galleries for an up close look at the gorgeous artwork, plus the animated museum tour for MetKids. The Statue of Liberty was one of the first national parks to be closed but you can live stream a visit complete with view of the harbor plus view from the crown — without the climb! The city's tourism office has a robust collection of virtual NYC experiences, ranging from puzzles to lectures, concerts to design a skyscraper challenges.
Niagara Falls Virtual Tour
No poncho required for this quick visit to Niagara Falls USA—and actually, no passport either as this is the American side of the Falls in New York! The tourism office in Niagara Falls USA produced a well done, immersive 360-degree video that's best seen with VR goggles. If you don't have them, just move the viewpoint around with your cursor while the kids fly over the waterfalls in a helicopter, cruise into the heart of the Horseshoe Falls on the iconic Maid of the Mist, and jet through Class V rapids in the Niagara Gorge. Download the 2020 Niagara Falls USA Travel Guide to begin planning your adventure!
North Dakota Road Trip
North Dakota is a combination of wide-open spaces, dramatic scenery, unique entertainment and attractions spread out over 70,000 square miles of the Northern Plains. Thanks to a North Dakota VR tour, you can drive past seven of the state's manmade and natural wonders from the comfort of your living room. If you have VR goggles, great! If not, just follow along as they let you drive the Enchanted Highway and North Dakota's Badlands, taste the fare at typical cowboy cookouts, explore reconstructed Native American earth lodges, see Lewis & Clark's Missouri River as they confronted it, tour an abandoned nuclear base and more.
Orlando Wish List
As Florida reopens, families have begun planning real life visits and Visit Orlando has a page of virtual thrills and VR tours for kids who want to preview their trip. Some of the top attractions also have their own fun and educational remote programming. Wonderworks Orlando is introducing a new virtual learning component this fall. Available to teachers and students, Professor Wonder's Virtual Learning Lab will feature special topics such as severe weather, the solar system, the earth's atmosphere and more.
We are also seeing a lot of remote working/schooling options at many Orlando resorts. At the Four Seasons Resort Orlando at Walt Disney World Resort, for example, student guests have a dedicated learning space to pursue online instruction while parents can join a physically distanced cooking class. When school's out, there's a lazy river, pool with water slides and lots of outdoor recreation right on resort property.
Panama City Pirates, Ahoy!
Pirates roamed the Emerald Coast of Florida in the early 1800s, pillaging the fishing villages along the Gulf of Mexico and attacking today's Panama City Beach for its jewels. The annual Pirates of the High Seas Fest is being held this year from Oct. 5-11, all online. Learn all about Dominique Youx and his krewe of loyal buccaneers through staged pirate battles and storytelling. The resort's most popular festival will regale streamers with a virtual scavenger hunt, social media costume contest, magic show, a pirate battle streamed live online and the chance to win a free vacation to the destination.
Philadelphia Long Ago and Today
As Philadelphia slowly reopens, many attractions are safely welcoming families with limited schedules. From home, tour the Museum of the American Revolution virtually and check out the site's family DIY activities and YA book readings.
Tune into Homeschool with Mural Arts for new and recorded arts-focused tutorials from local Philadelphia experts and then share your creations at #Homeschool With Mural Arts. Get a video bird's eye view of some murals in their collection.
Famous local Ben Franklin has a fun science museum named after him, where you can explore the night Skies @Home each month with Derrick Pitts, the Franklin Institute's Chief Astronomer. Check out the Institute's #SparksofScience series for science experiments—including some you can do at home. Want to make DIY crystals? Eileen's latest Kids Guide – to Philadelphia has just been published!
Portugal Pleasures
If you haven't been to Europe's hottest new destination – Portugal – it's time to start planning. This beautiful video of top Portugal attractions is a good place to start for an overview. Of course, you'll want to spend time in Lisbon, the country's international gateway whose charms are reminiscent of San Francisco. Notice the ornate azulejos? These colorful tiles are explored in depth on Google Arts & Culture's virtual tour of Museu Nacional do Azulejo (National Museum of Tiles). The National Palace in Sintra is also worth touring for families who intend to see more of the countryside.
Practice Your Tunes and Thrills in Branson, Missouri
Sing along with @ExploreBranson on Facebook, Twitter and Instagram to see some of Branson's best entertainment. Catch singing, dancing and illusionists, plus tours of area attractions such as the pop culture gallery Beyond the Lens! seen virtually here and the Titanic Museum, seen here. And then in real life, there's boating, hiking and Silver Dollar City, an 1880s-style amusement park that features over 40 thrilling rides, an Old Time Christmas and live shows. In honor of a 60th Anniversary Diamond Jubilee, Silver Dollar City recently opened a $23-million water ride themed after the massive Marvel Cave where the ride's namesake, Mystic River, is found. Check out the best of the park virtually with Wild Gravity Travel's video tour.
River Rafting and Soaking Holidays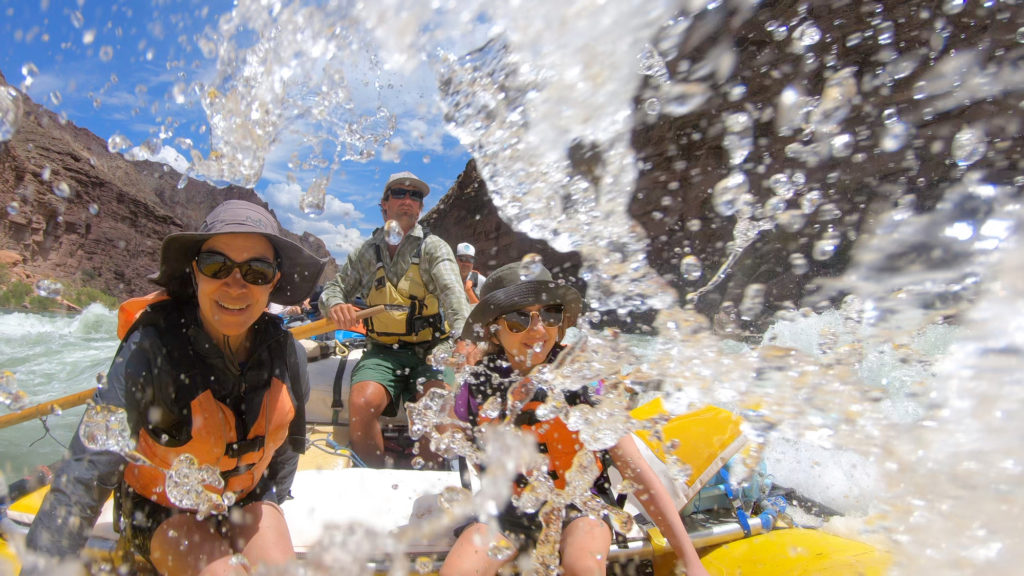 Many families hope they can safely plan an outdoor adventure this fall or for next year and there's no place more exciting than a river trip. The team at expert outfitter OARS offers safe one- to six-day professionally guided trips for ages 4+ that include fully sanitized camping equipment and all meals. Their fall offerings include the Colorado River through the Grand Canyon, through October. Not ready to hit the current? Request your free copy of the 2020-2021 O.A.R.S. Family Adventures Catalog today; then check out their cool half-hour River Rafting Safety Orientation Video which will help the kids understand the magnitude of the adventure ahead!
Relax Together with Brilliant Arts from All Arts
You may be doing it all at home, but work and school days have to come to an end. That's when All Arts, a website devoted to the best performances, documentaries, dance recitals, concerts and more comes in handy.
Use afterschool or after supper time to cue up concerts from Lincoln Center, poetry readings from House of Abundance, the "Young Stars of Ballet" from Indianapolis, "Porgy and Bess" from the Metropolitan Opera, theater like the "Oedipus Project UK," book readings from Powell Books and hundreds of thoughtful and entertaining films and documentaries, all curated by the staff at WNET public television. We subscribe to their e-bulletin which highlights the week's top showings. Nothing rinses out the stress better than these world-class artists doing their arts.
Roam the World One Country at a Time
We love the new "country in a suitcase" concept from Up & Away Adventures, a monthly subscription box that will delight the whole family. The surprised featured country is tucked into a cute mailer suitcase along with tokens of the five senses of that country – a fragrance, taste, sight, sound and touchable objects. (These are often arts n' crafts projects you make yourself.) The Up & Away country kits have supplies, info cards, flags, recipes and may contain essential food products to convey a new cuisine. Here's more information on how you can bring a new culture into your house in an imaginative and engaging way. Priced at $49.95 per box, shipped bi-monthly.
Royalty in Ireland
You may know the 13th century Ashford Castle became a luxury hotel back in 1939, but you may not have experienced their regal treatment for guests of all ages. Now it's time to virtually visit with an Ashford Castle 360° walk-through of this fantastically restored and elegant resort. In addition to golf and equestrian facilities, the family can have a blast fishing, learning the ancient arts of falconry and archery, clay shooting, or lake cruising to the island of St. Patrick. Until your arrival, make do with looking out over the serene Lough Corrib on the castle's webcam.
San Francisco Streaming
Teens can get to know the lives of influential composers from around the world when the San Francisco Symphony streams nine episodes of "Keeping Score" with Michael Tilson Thomas, each followed by a one-hour concert on the Symphony's YouTube channel. Younger sibs will have fun with The Exploratorium's learning toolbox that features Science Snacks — bite-sized science activities to do with simple materials that you share online with the tag #ScienceSnacks. For a visual break, SFMOMA, the Asian Art Museum, the de Young and Legion of Honor museums, Walt Disney Family Museum and the Chinese Historical Society of America are participating in the Instagram #Museumfromhome phenomenon, which delivers artwork right to followers' smartphones and other digital devices. And for more thrills, head north to San Jose's Great America theme park and enjoy a virtual ride on the amazing RailBlaster coaster. You can virtually tour the famous Presidio like TakingtheKids.com did in 2019.
Scotland and the Moors
While some businesses have reopened after being designated 'good to go' there's a lot more to see in this beautiful country. Take a misty tour from the dry comfort of home by starting in Edinburgh, one of our favorite cities for families. Google Arts & Culture can take you on a virtual tour of Edinburgh Castle followed by the adorable antics seen on the Edinburgh Zoo Koala Cam. Littles ones will enjoy the Little Adventures video based on "Hannah and Jack's Little Adventures" – a must-read for your next trip to Scotland. With the longer nights of autumn, add stargazing into the mix. Scotland's Dark Sky parks have created a series of how-to videos about Stargazing in Scotland as well as a downloadable toolkit aimed at kids. Prefer to close your eyes and dream? One of the top podcasts is Tour Guides Tales packed with fun anecdotes about all the places you've read about. And have you ever read about the Miracle of Camp 60 in the Orkney Islands?
Seattle is for Foodie and Flight Treats
Seattle, tucked between sea and mountains, is one of America's most visually striking cities, packed with lots of family fun. We welcome back the famous Pike Place Market and the replica world's first Starbucks at Pike and First – both open and busy under strict public health guidelines. Here's an online sample of the city's many other treats for those postponing travel. Let's start at Woodland Park Zoo where the Zoomazium program for early learners is creating new interactive activities for your family every week. Over at VisitSeattle.tv, catch a number of short films that celebrate the city's vibrant art scene, many music venues and celebrity chefs. Wander around The Museum of Flight from your living room armchair using their online virtual tour. These 3D self-guided virtual tours were created by scanning the interior of the Museum's aircraft using the Matterport 3D Camera to make cockpits and interiors of aircraft more accessible.
School Rooms Outside the Classroom
Why not use this break from regular schooling to introduce the kids to other educational programs? Science lovers can turn to the American Museum of Natural History for sharing a range of online content that engages and educates audiences of all ages. This includes the OLogy science website, where kids and families can find fun activities and games to learn about the natural world around them; online curriculum collections on topics ranging from dinosaurs to river ecology and opportunities to visit virtually through the Museum's YouTube channel.
WonderWorks in Pigeon Forge, Myrtle Beach and Orlando are among the locations is offering a series of online labs that cover topics such as the principles of pressure, states of matter, severe weather, the water cycle, adaptation, and more. More information about their Virtual Learning Labs is online.
Snorkel from the Couch
Put on your swimsuits. The Shedd Aquarium, home to 32,600 species of sea life, is giving visitors a live glimpse into the aquarium to enjoy from home. With the Shedd Aquarium's Underwater Beauty live cam, enter a world of shimmer, color, pattern and rhythm, where jellies pulse, eels ribbon and a rainbow comes alive with reef fishes in the aquarium's most diverse special exhibit ever.
The new Ripley's Aquariums at Home has a full schedule of virtual opportunities from live Q&As with Aquarium teams, arts and crafts, spotlights on sea creatures and more. The OdySea Aquarium has created an "oceanic adventure from home" for its fans. Along with a virtual classroom, the aquarium's live webcams give guests the chance to see what the animals are up to at any given time.
Stonehenge Revealed on a Tour of Central Britain
Mysterious Stonehenge is comprised of circular earthworks and megalithic stones that have captivated man for more than 5,000 years. It is definitely Europe's best-known prehistoric site and can be enjoyed as a virtual vacation. While it's an easy daytrip from London, we suggest when you go that you spend the night in nearby Salisbury to fully appreciate the site at dawn and dusk. Before your visit, ask the kids to collect some stones and see if they can recreate this mystical place, thought to be used for funerals or perhaps royal ceremonies. Let the remarkable Stonehenge webcamera that broadcasts live views of the site 24/7 spark their imaginations.
Sweet Hershey Pennsylvania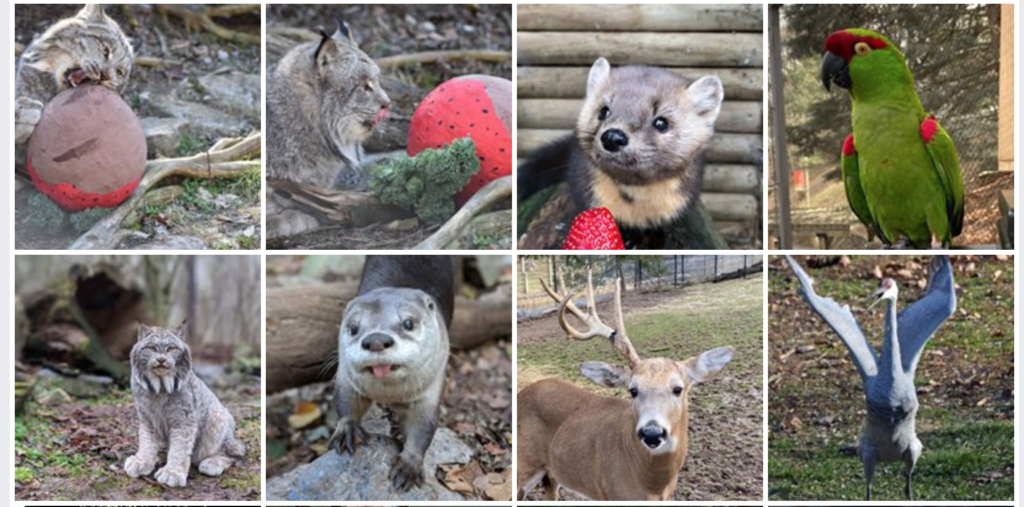 Have you been planning a getaway to Hershey, Pennsylvania, home of the chocolate kiss? On your next visit to the supermarket, pick up a package for the kids and settle down with crayons so they can design their very own King Size Shake. Download this Hershey drawing template to draw, color or paint your favorite toppings. If getting to the Hersheypark In The Dark Halloween attraction this fall sounds too spooky, fret not! You can still enjoy a front-row ride on 15 mild to wild coasters at Hersheypark, including the new Candymonium hypercoaster spanning 7 acres at the entrance of the all-new Hershey's Chocolatetown region – all from the comfort of your couch. Candymonium is the tallest, fastest, longest and sweetest coaster in Hersheypark with the most airtime of any of its coasters.
Talk to a Dino in Chicago
Put Chicago's Field Museum on that must-see list for dinosaur fans and STEAM buffs. Explore the natural world with engaging activities that support learning at home including games, printables and more. Online activities include a 3D model of SUE the T. rex and a game that sends you on a Mission to the Mesozoic. You can also talk to the world's largest dinosaur by messaging Máximo the Titanosaur, the species known as Patagotitan mayorum. Text him at 70221 or chat online to ask Máximo what life was like millions of years ago, what he likes to eat and even his favorite color. Also, try to catch Mayor Lori Lightfoot's StayHome.HitPlay, an initiative touring all of the city's arts institutions virtually.
Time Travel Back in American History
From the White House to Gettysburg, Statue of Liberty to The Alamo, the top historic landmarks in the national parks system showcase their star landmarks with online tours that will spark virtual vacations. Check out Readers Digest's top 15 virtual tours to round out the family's view of America.
Drill down to the details at the Chicago History Museum, the place to learn about the Great Chicago Fire, Abraham Lincoln and more defining Chicago moments like the 1933 World's Fair. Explore online exhibits and the schedule of regular virtual tours and webinars.
Studying colonial history? Virtual tours of Colonial Williamsburg's Capitol, Art Museums and the Governor's Palace as well as a virtual scavenger hunt of the Art Museums allow users to take virtual walks through exhibitions, view items "up close," read docent texts and watch interpretive videos featuring Colonial Williamsburg curators without traveling to Virginia.
Jamestown Settlement and the American Revolution Museum at Yorktown offer virtual museum experiences, online educational resources and American history lesson plans to match at-home learning curricula. Use their apps, social media channels, videos and living-history broadcasts to become a revolutionary.
WWII buffs will enjoy virtually visiting the carrier Intrepid moored off New York City, whose Experience Intrepid Anywhere site provides free programs, tours, talks and interactive demonstrations designed for all ages. There are more than 300 archival videos on the Intrepid Museum YouTube Channel so invite the grandparents to come over for movie night.
Turtles of Palm Beach, Florida
The Palm Beaches sea turtles arrive between March and October to create nesting spots along the 47 miles of golden, palm tree-lined Atlantic Ocean coast. These turtles, once hunted for their decorative shells whose distinctive pattern is replicated in plastic today, are protected by area residents and conservation groups. The Loggerhead Marinelife Center broadcast a Virtual Coastal Classroom from its Outdoor Sea Turtle Hospital and their recorded videos will teach you more about sea turtle and ocean conservation. If your child prefers sci-fi over seascape, tune into South Florida Science Center and Aquarium's virtual classroom for short science demos and DIY lessons, weekly virtual exhibit tours and, of course, scientist story-time.
Victory Gardens are Backyard Fun
You don't have to travel far to start a Victory Garden, a backyard movement that flourished during both world wars so that everyday families could have their own produce. Your budding gardeners will need some education, so here's a quick video, "Grow a Rapid Response Victory Garden," to get them started on a lifelong love of healthy growing and eating. Consider it a virtual staycation when you take a virtual vacation in your own backyard.
Washington D.C. Parks and Museums
Washington DC is slowly coming back online as a family destination. Meanwhile, the wonderful National Geographic Gallery is sharing their latest show, "Women: A Century of Change" virtually until you can get there in person.
While only a few of the Smithsonian museums and the National Zoo have reopened, the Smithsonian's virtual doors are open, committed to making educational content available to educators, parents, and learners of all ages. Their online learn-at-resources continue to aid caregivers and teachers with a huge variety of material geared to kids, pre-K to high school seniors, including English/Language Arts, Social Studies/History and Science. We can never see enough of the Smithsonian museums.
Womens Studies, Human Rights and Gender Issues
Keeping older students motivated and engaged is one of the biggest LFH challenges, but in a year that celebrates the landmark 19th Amendment that gave white women the vote, womens and human rights issues are on the curriculum at many schools. One of the best resources for older kids is the New York Public Library's index of Womens Studies readings, where they can search digital archives and get started finding the appropriate reading material. The Jacksonville Public Library takes a deep dive into recommended readings for adults, young adults and even younger children — a great way to introduce these complex social issues.
For the travel bug, Rochester's Susan B. Anthony House, the house where the suffragist movement leader lived from 1866-1906, has a virtual walk-through to inspire all ages.
This is a universal issue. Learn more about Hispanic artist and feminist Frida Kahlo with the interactive Google Arts & Culture tour of her home, Casa Azul (Blue House.) "Mexico City Tour in 360 Degrees" is a good intro to the vibrant city where Kahlo and her activist husband, Diego Rivera, lived and worked from the 1920s to 1950s. Supplement your study with online Spanish language classes from Na'atik Mexico — we learned alot, and quickly! They will again offer family homestays when travel resumes.
We hope our guide makes your life easier during this difficult period. And please share your own discoveries in our comments section below.
In this special FamilyTravelConsulting.com travel section, some of the advertising and custom content has been brought to you by our sponsors. All other content and opinions are based upon the authors' actual travel experience and knowledge.
Dear Reader: This page may contain affiliate links which may earn a commission if you click through and make a purchase. Our independent journalism is not influenced by any advertiser or commercial initiative unless it is clearly marked as sponsored content. As travel products change, please be sure to reconfirm all details and stay up to date with current events to ensure a safe and successful trip.
---