Back at the turn of the 20th century, Paris and London were not the only two European centers for intellectuals and artists. In fact, the Austrian capital of Vienna was extremely well-regarded, often spoken of in the same breath as its more famous French counterpart.
Viennese high society enjoyed its moment until Austria was ravaged by the two World Wars and many of the people who made Vienna famous were displaced. As the century wore on, Austria worked to re-establish itself as a destination for tourists and intellectuals alike. Now, not only Vienna but also many other mountain towns and cities in Austria are once again considered to be premiere destinations in Europe.
Unfortunately, the country, along with the rest of the world, was hit hard by the coronavirus. As a result of the disease, the country closed down its borders in March in conjunction with the European Union's recommendations.
Austria's travel restrictions were loosened over the summer and tourists from specific countries were briefly able to enjoy a sliver of what the country has to offer. Now, as the second wave of the coronavirus forces Austria to adjust its guidelines and rules, travelers hoping to visit Austria for its snowy winter season will have to stay up to date on the latest information.
What About the Snow Sports Season in Austria?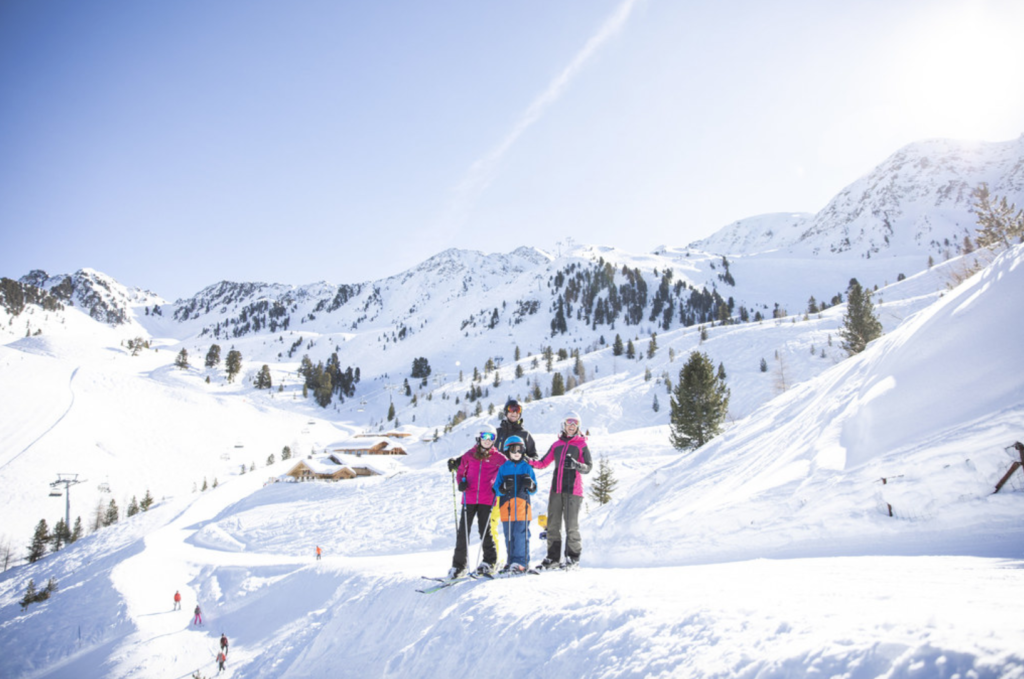 While the capital city of Vienna gets a lot of attention for its myriad activities and attractions, Austria is perhaps better known for its incredible mountainous regions. The central European country boasts a tremendous array of world-class resorts that attract skiers and snow lovers during the winter.
Unfortunately for those travelers who were looking forward to a full ski season in Austria, the government has decided to place restrictions on the ski resorts in an effort to tamp down the virus caseload. From November 3rd, all ski resorts in Austria will be temporarily closed down to non-professional skiers.
However, the hope is that by shutting down these public places now, later on in the season the possibility of opening some of the resorts will increase.
For now, if you are planning a trip to Austria, focus on just that: the planning stages. Do remain flexible and vigilant for the latest news regarding the re-opening of the slopes.
Where to go skiing in Austria
The city of Innsbruck is perhaps the best-known place for skiing, but it is hardly the only one you should visit. Whether you are a seasoned ski veteran or you are taking your family on their first trip to the snow, Austria is the ideal country for a winter getaway.
Innsbruck is known as the capital of the Austrian Alps. Despite its humble size, the city has twice played home to the Winter Olympics. With nine resorts close by, Innsbruck offers opportunities for every type of skier that wants to get out on the mountain.
Just east of Innsbruck lies Kitzbühel, a small town whose commerce and culture revolve around its idyllic mountains. Although the town may not be large, it boasts access to beautiful resorts that feature hundreds of kilometers of ski slopes.
The Tirol village of Obergurgl is a ski-village in the truest sense of the term. Hardly anyone resides there during the off-season but come winter, the place livens up as people flock to enjoy the mountains and to provide all of the services that a winter wonderland requires.
Austria and the Christmas Holiday Season
Skiing may be Austria's favorite winter activity, but Austrian culture is full of other seasonal traditions, the most infamous of which may be the legend of Krampus. While you and your children might be accustomed to hearing about Santa Claus, Austrian kids grow up with a more sinister tale.
Far more frightening than a lump of coal, Krampus accompanies Santa Claus on his rounds to every house in Austria to check on kids who have misbehaved. On December 5th every year, Austrians dress up to celebrate Krampus in a ghoulish tradition that is fun for people of all ages.
This year, these types of celebrations may be canceled in order to help fight COVID-19. It is best for you to check out the official government websites for the latest details regarding any public events. Large gatherings, even ones that take place outdoors, will most likely be heavily regulated for the protection of everyone.
Further Austrian Coronavirus Restrictions
Staying informed is more critical than ever with respect to what is and is not allowed while traveling. As it stands, there are heavy restrictions on who can or cannot enter Austria. In some cases, travelers from outside of the European Union are allowed to enter Austria, but it depends on how that country is handling their own COVID-19 situation.
There are also some passport holders who are able to enter Austria even though they are from a non-European Union country. Many of those visitors will be required to quarantine for 10 days upon arriving in Austria. Please be sure to double-check with the Austrian health officials for the latest updates.
Abhirup Banerjee is an experienced content writer. He is associated with many renowned travel blogs as a guest author where he shares his valuable travel tips with the audience. This blog post has been sponsored by Austriavisas.com
Dear Reader: This page may contain affiliate links which may earn a commission if you click through and make a purchase. Our independent journalism is not influenced by any advertiser or commercial initiative unless it is clearly marked as sponsored content. As travel products change, please be sure to reconfirm all details and stay up to date with current events to ensure a safe and successful trip.
---