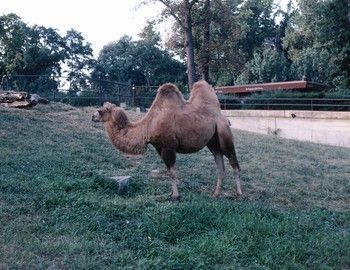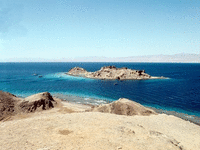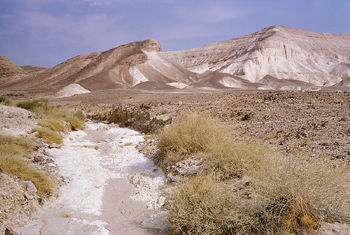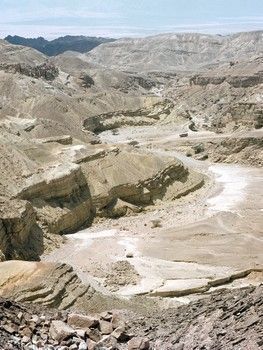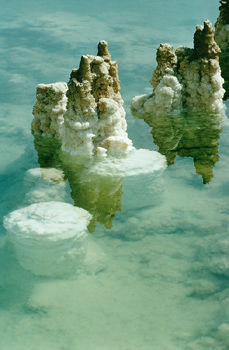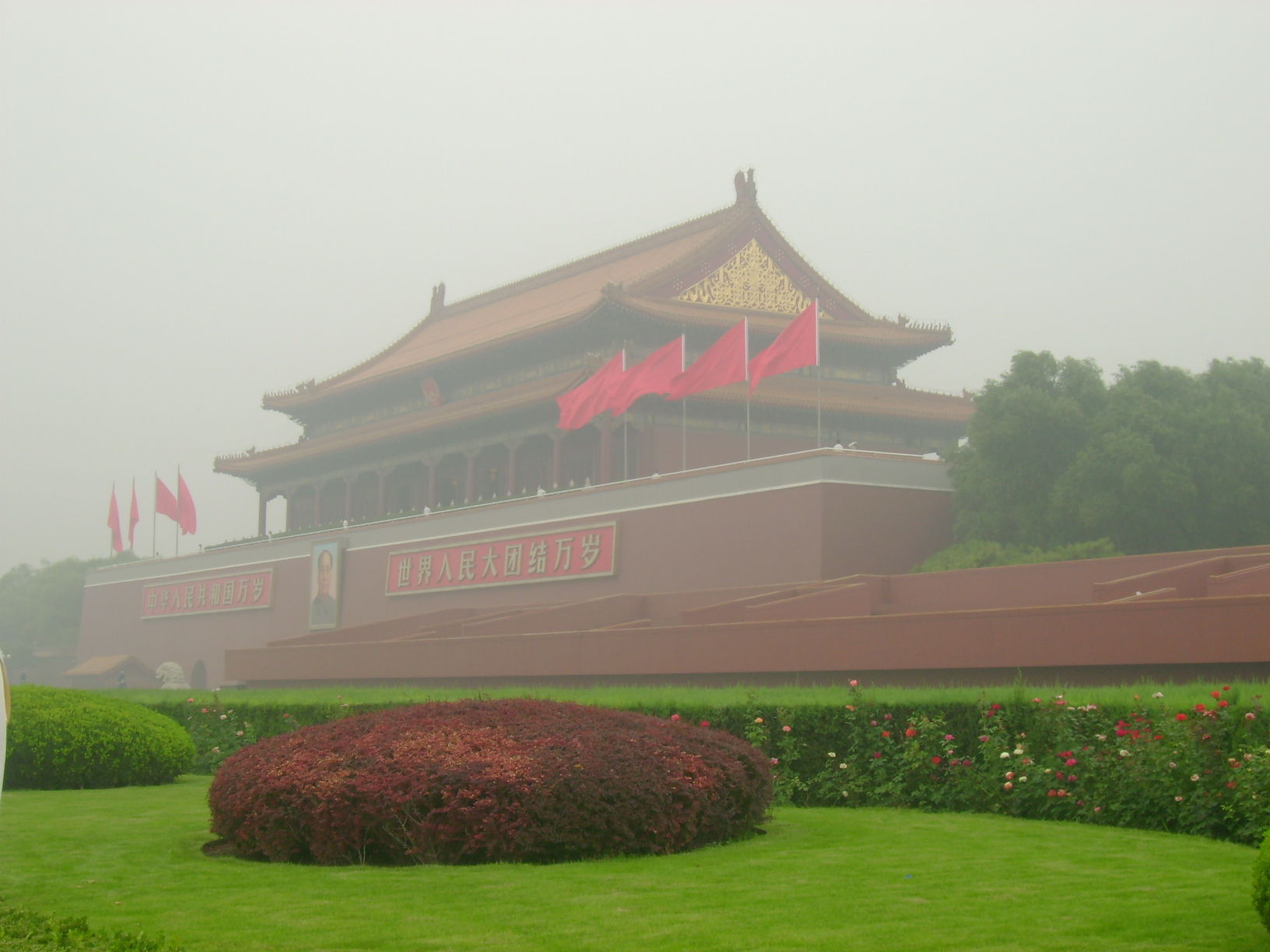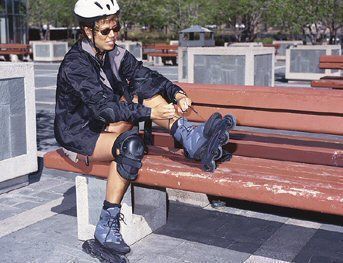 FTF authors offer a list of adventures in Israel, from ATVs to camel riding to windsurfing.
Adventure travel is the fastest growing segment of the travel industry, and as an adventure destination, Israel can't be beat. Israel offers both "soft" adventures: camping, hiking and horseback riding and "hard" ones, like sky diving and mountain climbing. Below is a list of resources for adventures of all kinds.
Only about the size of New Jersey, Israel is blessed with an amazingly varied terrain: four seas (Red, Dead, Med and Galilee) with miles of marvelous coastline; many mountains (some holy, some just heavenly); waterfalls, deserts, oases, archaeological excavations of ancient cities, great fields of wild flowers, enormous canyons …with diverse climates to match. Here are some of the active pursuits many families enjoy.
Overland Tours
Cover unusual terrain bumpily in non-cushy, all-purpose, 4-wheel drive vehicles. ATV's, All Terrain Vehicles, are more macho than their cousins, the Jeep. Israel offers an almost endless choice of high-contrast itineraries – mountains, deserts, the sea shore, and when driven well and intelligently by someone who loves the land, these rides can be as beautiful as they are hair-raising.
In the very wild Western Negev Desert, visit really remote lost villages such as Ruheiba (home to 4th and 5th century inscriptions) via jeep and only with, expert, professional licensed guides Dan Gazit and Piki Sadeh of Sadeh Tours. (07/998-2144).
Orcha Bagalil specializes in the Galilee via Jeep and rafting on the River Jordan (06/679-2777). Jeep See in Eilat, (07/633-0133). Ask about the special Black Rock Wadi trip, or their sunset and moonlit trips deep in the desert. Jimmy developed his Jeep Safaris in the Golan Heights from his intimate knowledge of the terrain as an experienced cattle driver. A real Israeli cowboy. He now offers jeep trips to once inaccessible local beauty spots (06/676-3406)
Israel by Bicycle and Rollerblades
Israel is a dream for cycling enthusiasts — enormously diverse countryside, short distances between towns and impressive historical sites, plus great weather almost all year long. And cycling in either of Israel's dramatic deserts, the Negev or Judean, is the best!
Spin along the Dead Sea shore, lowest point on earth. The mineral rich air and super salty water will definitely advance your tan, heal your cuts, and the exercise will force you to pump your pecs and other muscles you never even knew you had. The Nahal Pratzim river valley trail provides the ultimate ride on a soft surface: very quiet, spectacular red mountain scenery, and a possible stop in the Flour Cave, a definite thrill, spookily white inside. You'll emerge powdered.
Sub-cycle category: mountain bikers benefit from all of the above in addition to a plentiful crisscrossing on off-road routes.
Ayala Tours (02/500-6672) in Jerusalem offers a variety of tours from adventure to historical throughout the city. Cyclists should consider their Negev Desert Bike Ride for an 8-day tour from Tel Aviv to Eilat for an intimate overview of the region complete with comfortable accommodations. In addition to offering packages for groups and individuals, they can also assist with hotel booking and information on the area for travelers looking to explore on their own.
Rollerblade, that is, the ultimate derring-do urban sport of the decade. Young Tel Avivians prefer to blade the busy city streets where split second timing, fearlessness, and perfect eye-foot coordination are a must. In Tel Aviv, Lilienblum 14 is a cute pub that also doubles as Blade Central. Or try Crazy Roller in Herzlyia, Park West in Ra'anana, and/or the eponymous SK8 in Haifa.
---
Israel Hiking and Riding
Israel's trails are almost infinite. Ideal too because of their variety. Hikes can be easy: over kindly pastoral hillscapes, through carpets of wildflowers, between clumps of palm trees; or rough and tough: over dramatic rocky terrain and of course into the awesome deserts. Wadis (dry river beds) are magnets for hikers, and canyons can be cool. Keep your camera ready for wild ibex and gazelle sightings.
The Negev's gigantic Makhtesh Ramon crater is Israel's Grand Canyon and was not even on pre-state British maps; well plotted, however, by the Israelis after 1948. One of the largest natural craters in the world and stunning. Multi-million-year-old rock formations and unique vegetation. Plan your hike on a 3-D model of the crater at the Visitor's Center, and look out their lookout (07/658-8691). Endless trails and choices: the Spice Route Hike is 25 miles long and only for the most experienced. Nearby, the Loz Cisterns offer another challenging hike, 17 miles on the road to the Egyptian border. The Uvda Valley is the starting point for a variety of hiking routes: Red Canyon, Ein Netafim and into the Black Canyon.
Lacking energy but not an urge to explore the crater? Call Ayt Aviation at 03/699-0185. Ayt specializes in 2-hour air tours from Tel Aviv of the Machtesh Rimon, and throws in the spectacular Ein Avdat waterfall.
Best basic source is the venerable SPNI, Society for the Protection of Nature (03/638-8625) which rates their hikes according to difficulty (800/411-0966). They also offer a Moonlit Hike in moon-like Judean Desert at night (Jerusalem's back door) towards Ras Fascha. Desert Shade nearby offers camping, cabins, jeep and camel tours, treks (07/685-6229) or in Eilat (07/633-5377). Neot Hakikar in Tel Aviv (03/520-5858)and in Eilat (07/632-6281) for Negev-based experiences.
Follow in the adventurous camel steps of Lawrence on an authentic, real live "ship of the desert". Camp out deep in the wilderness. Watch the red sun sink. Sleep in a black goat hair Bedouin tent. Drink killer coffee. And continue your trek bumping along on either of these trusty, old four-footers. Or switch to 30-wheelers.
Camel Riders, based in Shacharut north of Eilat, will organize camel tours to otherwise inaccessible places for two days to two weeks, including food, tents and English-speaking guides (07/637-3218).
Parallel to the Temple Mount, walk through the Western Wall Tunnel and encounter huge, Herodian stones, odd niches, and Hasmonean rooms …..and at a certain point the guide will point out bedrock. You are on bedrock. That's it, folks! End of the line. Navel of the world. Awesome. Call for reservations at 02/627-1333.
Horseback down to the Sea of Galilee with a trailmaster from Vered Hagalil, Israel's original dude ranch (06/693-5785). Or through the thickly forested Carmel Mountains from Mechora Stables at Kerem Mahara on the Mediterranean coast. Half- and full-day trails through the plains, garden orchards, nature reserves, fields of mustard flowers, and near prehistoric caves.
Israel's Caves and Mountains
On your belly with barely enough space to breathe… through a vast, hollowed-out subterranean complex of caves at Hazan and Amatzia (15 km. southeast of Kiryat Gat). A crawl through the 30 or so separate rooms will reveal storerooms, olive oil presses and cisterns, all connected by tunnels and secret passageways.
There are 800 cool caves at Bet Guvrin National Park, with entrances camouflaged by cacti and fig trees. The soaring caves are wild enough to have attracted rugged adventurists for over 2000 years, right up today, including one super-star, Sylvester Stallone, who filmed much of "Rambo III" there. Some caves are bell-shaped and pierced by shafts of sunlight. Some have twisted staircases. Inside one is a huge "columbarium" (a two-storey high dovecote) and many water cisterns. Wear a miner's hat and be prepared for a heavy dusting.
The Israeli Alps — the lower slopes of Mt. Hermon in the Golan Heights. Seasonal, of course, (December-March) but a surprise in the Middle East even in winter. Chalet-type accommodations at Neve Ativ. Rentals & instructions available and slopes vary from sweet to steep by calling 06/698-1337.
Want to hang by a thread off the face of a mountain? An increasingly popular sport, rapelling, demands that you scale down cliffs double-roped around the waist, push off, let out rope, and continue on down. Qumran, which gained fame if not fortune as the 2,000-year hiding place for the Dead Sea Scrolls, is an excellent rappelling site, where four cliffs rise to increasingly higher heights.
For thrills and chills almost simultaneously, the Snake Path climb to the top of Masada can't be beat. Mt. Everest it ain't, but the pre-dawn hike up this monumental historical site has got to be one of life's great thrills. The path is rocky. Up, up, up you climb (about 45 minutes) until you reach the mesa top. Then watch the dark, heavenly pre-dawn sky open up ever-so-gracefully over the mountains of Moab, in gauzy bands of lavender, silver and blue.
Jeep See in Eilat guides novices and experienced rappellers as well (07/633-0130).
Metzukei Dragot Center for Desert Tourism offers adventurous expeditions and instruction in and around the Judean Desert (02/994-4222) Rock climbing, desert treks, jeep tours, mountain biking and motorcycling tours, and one-day safaris from Jerusalem in 31-seater safari trucks. Israel also has an Alpine Club catering to those for whom a sheer wall of vertical rock is seen as a personal challenge. Practice indoors at one of the huge gyms in Kiryat Ono or Ramat Yishai.
On real ice at Israel's north pole, Metulla. Glide swiftly in, through, and around an amazingly muscular crowd, cut a couple of figure-eights, from 10 a.m. until 10 p.m. at the Canada Center Ice-Skating Rink. 06/695-0370.
---
Israel Water Sports and Relaxation
Down south in Eilat, dive deep into the deep Red Sea – acclaimed best and most accessible in the world by every expert. Home to zillions of schools of fancy fish – each dressed in unimaginably frivolous outfits: whiskers, pajamas, polka dots and wings. Up north, call Trek Yam to ably assist you encounter the deep blue sea full force by diving from 6-30 foot heights right into the Mediterranean. Then explore the incredibly dramatic and very deep Ahziv Canyon, 80 feet long ( 04/982-3671). The Gal-Mor Diving Center in Caesarea will guide you underwater to visit and photograph Herod's submerged ancient port. Call 06/636-1787.
Fun for families or those too chicken to deal with the deep. This Israeli invention is a cross between snorkeling and deep sea diving whereby one breathes through a tube connected to a tank carried on a rubber boat. Call Caves Beach in Eilat at 07/637-2722.
Surprise: The River Jordan has some class 3-4 rapids, with narrow passages bordered by overhanging trees where the going can get rough. Surf real rapids by kayak or inner tube. Offered by a number of nearby kibbutzim in the Upper Galilee, most notably Kibbutz Kfar Blum, 06/694-8755 and Kibbutz Kfar Hanassi 06/691-4870. For real whitewater rafting, 06/691-4870.
Trek Yam is an experience-oriented tour company whose boat, "The Tornado", whips through the water at 45 knot-speeds. (Fast.) One of the most modern sailing boats in the world, "The Tornado" is surely the dernier cri in more ways than one. Equipped with two 70 hp engines and a fiberglass floor, this inflated rubber ship makes for sea-sick-proof swift sailing along Israel's rugged northern coast between Achziv and the cliffs of Rosh Hanikra. 04/982-3671 or 04/982-0146.
At the end of the day in the Galilee, plunk yourself into a naturally therapeutic hot tub at Hammat Gader. The Romans loved this place because of its red hot sulphur springs, and many of their fabulous ruins remain for our enjoyment today. The Israelis added a beautifully cultivated park and a cute crocodile farm. 06/675-1039.
Tours By Air In Israel
Try it, you may like it. Up north, Trek Yam will set you up near Achziv to parachute off the great shoreline cliffs. Land smack in the Med. and swim between giant underwater boulders (04/982-3671).
After thousands of years the relentless pounding of fierce waves that crash into the limestone cliffs at Rosh Hanikra on Israel's northern Mediterranean shore have created a labyrinth of grottoes, caves and coves. The fearless can dive right into their waters, primordial and mysterious even in the bright sun of a summer day. Or visit by cable car.
(Aside: on Friday summer nights, lots of locals sing and dance here, from 10pm on into the am)
Although bungee jumping has not yet hit Israel, pure old-fashioned cliff-jumping has always been popular. Yehudia Forest Reserve, four miles from Qatzrin in south western Golan Heights, provides 10, 20 and 30-foot heights (the latter requires ladders) from which to jump into crispy cool pools. Many marvelous hiking and riding trails amid ravishingly beautiful landscapes.
The oasis of Ein Gedi is a riot of greenery, reeds, flowers, and palms, right smack in the Judean Desert, just steps from the barren shore of the Dead Sea, lowest point on earth. Climb the wild gorge where David hid from the wrath of Saul, then splash around in the nippy mountain pools beneath soaring waterfalls. Plunge right into the ice cold pure and glorious spring waters at Ein Avdat, 2 miles south of Sde Boker in the Negev.
Together (in tandem) or with Israeli champion, Hezi Dvir. Perched on a clifftop in Mediterranean Netanya, to fly through the air with the greatest of ease, call Dvir's Parachutes. In 15 minutes you will see the entire Mediterranean coast (09/834-9679). Or try the Aero Club of Israel in Tel Aviv (03/517-5038). The Red Sea Sports Club (08/633-3666) offers you the opportunity to feel like a bird, like a plane, even like Superman.
Fly along the water with Shehafit Windsurf & Diving Center (03/522-4079) in Haifa. Professionals on hand, ready to instruct, and excellent equipment available to rent or buy. In Tel Aviv, The Sea Center in the busy Marina has plenty of equipment to rent and/or instructors available. In Eilat, call the Aqua Sports Red Sea Diving Center at 07/633-4404.
Details, Details
For further information, call the Israel Ministry of Tourism InfoCenter at 1/888/77-ISRAEL, or e-mail to Tourism information on Israel is also available by visiting the Israel Ministry of Tourism's North American Web-Site:
ATTENTION: In April 2004, the U.S. State Department issued a travel warning concerning Israel, the West Bank, and Gaza, due to the killing of HAMAS leaders. For updated travel advisories, please visit http://travel.state.gov.
Dear Reader: This page may contain affiliate links which may earn a commission if you click through and make a purchase. Our independent journalism is not influenced by any advertiser or commercial initiative unless it is clearly marked as sponsored content. As travel products change, please be sure to reconfirm all details and stay up to date with current events to ensure a safe and successful trip.
---