A daylong outing with Canoe Escape in central Florida offers a natural and relaxing experience very close to Tampa and Busch Gardens. It's the "real Florida" just as they are, but opposite in tone and experience.
It took a couple of years to convince my family (and a full hour to extract our 11-year old out from the hotel), because wild, real and water in Florida means you will be up close with alligators whose habitat this is.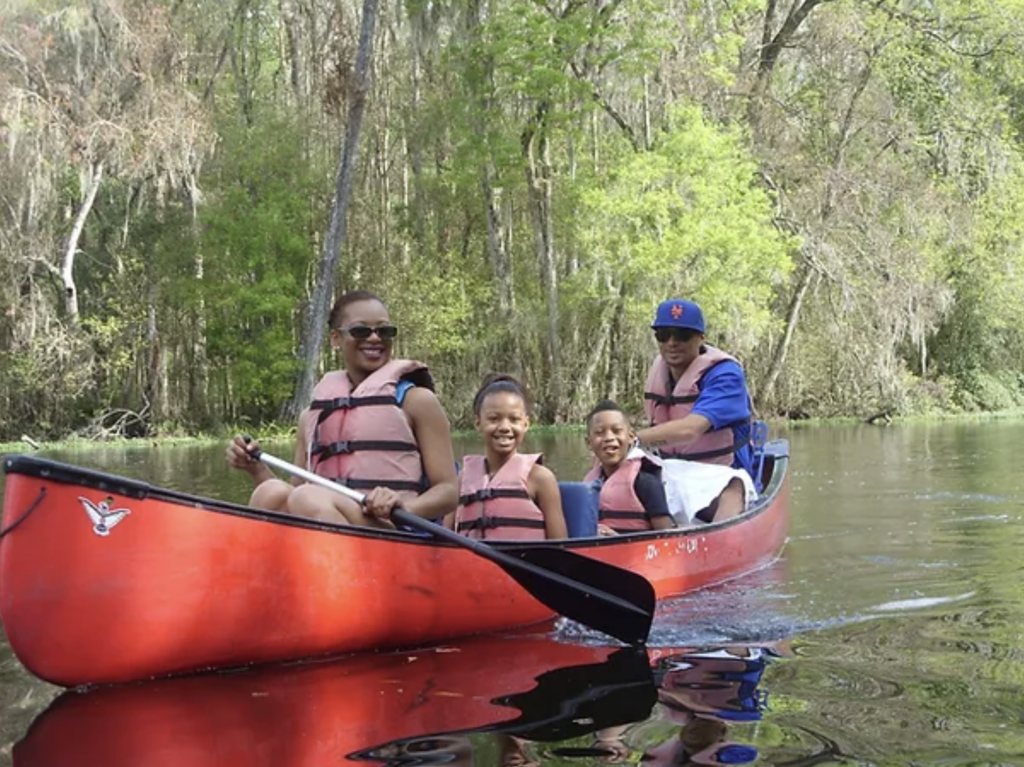 But with a bit of cajoling and imagining we were native Floridians (who think nothing of sharing the waterways with these reptiles), I was able to get everybody over to Canoe Escape (813/986-2067) in Thonotosassa, just 16 miles from downtown Tampa. It proved to be the highlight of an amazingly wonderful visit to Tampa. Tampa surprises with its diverse and fascinating family-friendly attractions, from the incomparable Museum of Science & Industry to Busch Gardens theme park, notable for being both entertaining and interesting with an African village motif.
Canoe Escape may sound like a theme park ride, but "escape" is apt. Push off from the bank and in moments you enter the magnificent and gentle Hillsborough River, beneath a canopy of great cypress trees and oak. Feel like you have escaped the pressures and worries of modern life. You may as well have been transported 100 years back in time. I don't recall ever being so serene and so excited at the same time.
Canoe Escape in Central Florida
Joe Faulk, the owner who started Canoe Escape in 1991 after a career in hotel management, almost single handedly created a canoe destination out of Tampa which out-of-towners could enjoy. Since 65% of his business is from visitors, Canoe Escape divides the river into trips that can be done in 2 ½-3 hours time utilizing the Hillsborough County's park system.
No worries; there are lavatories, phones (to summon the bus back for a pick up) and parking spots at the beginning and end of each segment. His family continues to run an outstanding, and efficient operation. You feel cared for, looked after, even if you go out on your own.
The trip segments, which each range from 4 to 6 miles in length, can be easily self-guided. Canoe Escape provides a handy map and excellent directions; what is more, it is hard to get lost since. There is only one river, you flow downstream, and novice canoers soon realize if they have inadvertently taken a tributary.
Guided Wilderness Trips by Canoe Escape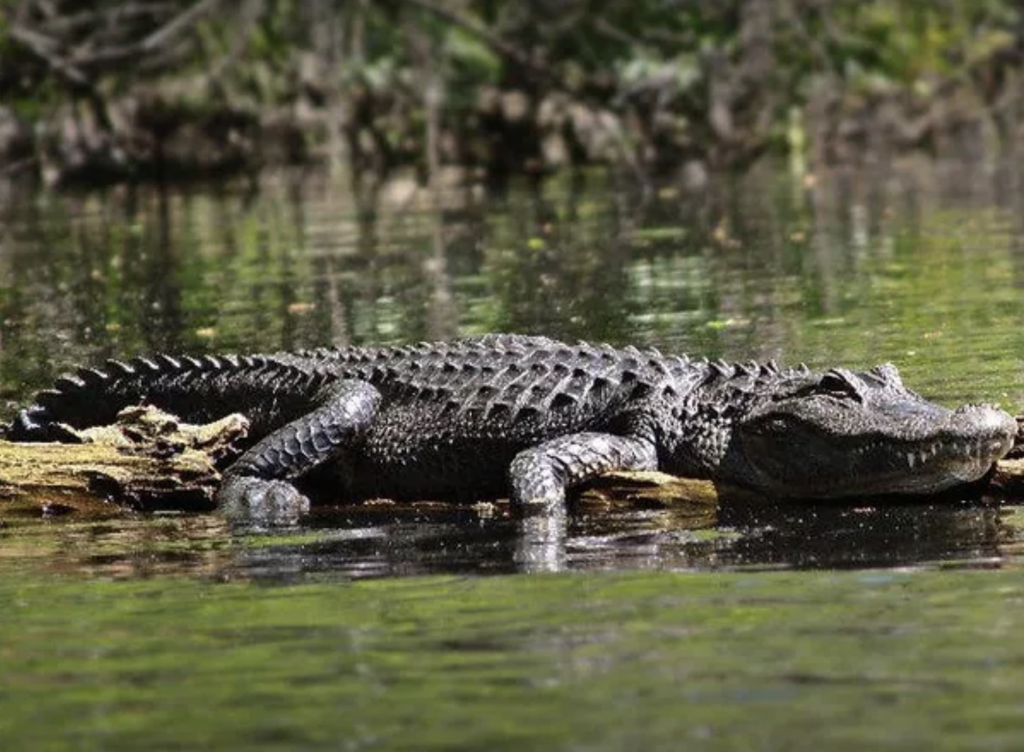 You also can arrange for a guided tour. What I like best is that the outfitter didn't just dump you at the launch. Their trip notes are very complete and address even the obvious (do not feed alligators; no dogs–"we love em but so do gators"; bring all trash back, etc.). Other "no-no's": glass, styrofoam, firearms, chainsaws, loud music.
Joe gives us paddling tips. Although my family all used to canoe at camp we found his tips very helpful. He is very patient and encouraging. We soon see why canoeing is an ideal activity that corporations and couples can use to build teamwork. Joe tells us that it takes three or four times paddling together to really get into sync, but you don't have to be so polished to have a great time on the river. (If you prefer, you can rent a kayak, which would bring you even closer to the river.)
Canoe Escape in Central Florida: Fun for the Whole Family
The 4½-mile segment of the river through Wilderness Park is the most popular because of the abundance of wildlife. It is the best area to see alligators in the wild. Note that it is also recommended for first-time paddlers of any age (a child of any age who is able to sit still for two hours can take this trip), birders and photographers.
The canoes are outfitted to maximize comfort with a clip-on backrest (purists would likely prefer to sit on their knees). The canoe experience proves superb for our three-generational outing; even Grandpa, who was just as reticent as our 11-year old in the prospect of canoeing, soon is caught under the spell of the river.
A short distance from where we set out, in Sargeant Park, we make a right hand turn to enter Flint Creek where Joe knows we are likely to see the biggest collection of alligators we would see that day. We are fascinated and even our 11-year old quickly overcomes the main fear of the river — the alligators. They simply laze on the bank, on logs, or slowly ease themselves into the water. We figure there may be big ones, and plenty of them, below the surface. With our guide, we feel very comfortable, and are soon entranced by the beauty of the forest, the river, and the profusion of birds.
Just near the alligator, a great blue heron is poised on a log; an anhinga is drying his wings in the sun, a great egret is higher in the tree, and there is a black crown night heron. Florida red-bellied turtles and Peninsula cooter cluster on logs.
Hillsborough River Wildlife
The Hillsborough River flows 54 miles from Green Swamp, just outside Disney World, to Tampa Bay. It is a blackwater river, in parts the color of tea, caused by the tannic and humic acids that are added to it as it flows through acidic flatwoods and swamps. This 23-mile stretch of the river is part of a 16,000-acre protected wilderness, so very soon, you are deep in the forest. The peace of the place is palpable — no sound of cars, just the splish-splash of the canoe paddle, the shrill cries of the birds, and rustle of the breeze. The pure air is heavenly. You lose all sense of time.
A great egret sails above, coming very close to our 15-year old and my mother. We spot him again, on the bank, with a fish in his mouth. Others on the river that day saw wild hogs (thought to be descended from the ones brought by DeSoto on his explorations), deer and a brown water snake (nonpoisonous but I didn't mind missing that one). I keep searching for the river otter that can be found here but they elude me.
We see just about all the wildlife that are common to the area:
great blue heron
anhinga
white ibis
osprey
red-shouldered hawk
black vulture
turkey vulture
alligator
Florida red-bellied turtle
peninsula cooter
Depending upon the season, you may also get to see roseatte spoonbill, wood stork, pied-billed grebe, prothonotary warbler, blue-gray gnatcatcher, American robin, wild turkey, great horned owl, yellow-crowned night heron, bald eagle, river otter, raccoon and wood duck, and the Florida banded water snake (also nonpoisonous).
Canoe Escape Outing & Central Florida Trip Planning Details
Out-of-towners like us tend to come midweek and that is a good idea. Weekends, the Tampans come out in throngs, but even when there are 70 canoes on the river, you are not likely to see many. There are several trip segments to disperse people even more and preserve the tranquil experience.
There are different self-guided day-trip Canoe Escape in Central Florida combinations. You are encouraged to take extra time so you can feel wonderfully free to explore a tributary for birds, picnic, shoot pictures, or even go fishing (a license is required).
Canoe Escape offers guided canoe trips year-round where you can join others or make your own private group. Weather is not likely a problem–Tampa's weather is temperate, semi-tropical with an average winter temperature of 62.5° F and an average summer temperature of 81.4° F. Keep in mind that in the rainy season, Tampa tends to get showers in the afternoon, so you can canoe in the morning.
Moonlight trips are offered occasionally between October-April, usually once a month on the Saturday closest to the full moon, finishing with coffee and dessert at a local restaurant. Bring a flashlight to illuminate the male gators' eyes (the males have a red pigment). These trips are $80 per couple (only kids ages 12+ on this one!), and reservations are required.
The Canoe Escape website is extremely helpful providing handy lists of what to bring and what you are likely to see (even with pictures.) Look for the printable list you can take with you to check off as you go.
For information about other canoe outfitters throughout the state of Florida, visit Paddle FLA USA, the website of the Florida Professional Paddlesports Association. For further information about Greater Tampa, see Visit Tampa Bay.
Dear Reader: This page may contain affiliate links which may earn a commission if you click through and make a purchase. Our independent journalism is not influenced by any advertiser or commercial initiative unless it is clearly marked as sponsored content. As travel products change, please be sure to reconfirm all details and stay up to date with current events to ensure a safe and successful trip.
---