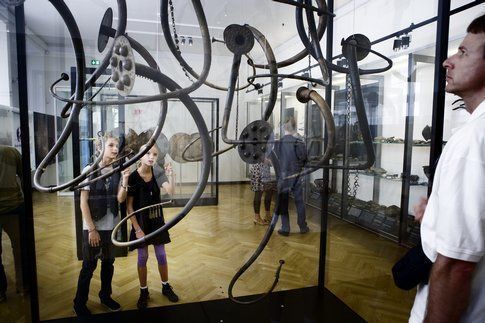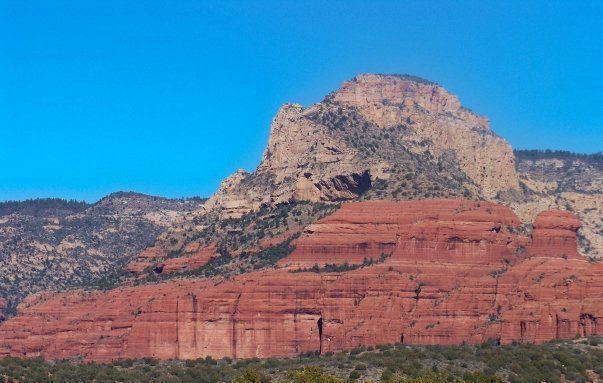 From museums to gardens to castles, FTF tells you where to take the kids in Copenhagen, Denmark.
I remember Copenhagen, Denmark well. I lived there years ago when I was the director of a theater company, located on one of the city's many picturesque, cobbled streets. I didn't have children then, but I remember thinking how perfect this city was for kids and families wanting a touch of urban sophistication coupled with safe streets and a fairy-tale ambiance with lots to do.
On a recent trip, I made a special point of checking out specific things for families to do and see in this Lilliputian capital of Denmark, the oldest monarchy in Europe. And I'm happy to report Copenhagen is as inviting as it ever was. I was also eager to visit my dear friends, Pia, Vaun and their charming young daughter, Liva, who rewarded me with new insights into this vivacious city by the sea.
Getting To Town
Weary travelers are very relieved to learn that Denmark's airport is clean, well designed and very simple to navigate. In fact, it's a perfect example of the celebrated concepts of Danish/Scandinavian design with its clean lines, simplicity and lots of glass and sculpture.
There's a direct train to central Copenhagen. It runs every 10 minutes and takes less than 15 minutes to get into town, for under US$10. Don't take a taxi — too expensive. And the kids will love the adventure of a train trip following on their air adventure.
About five minute's walk from the bright, sun-drenched, flower-swept plaza, the Radhuspladsen, is a very Gothic, medieval-looking castle, which is actually the city hall.
The plaza is the cross-roads of pedestrian traffic, a perfect place to "people watch." And if the Danes are not rushing to and fro, they're sitting on a bench or at an outside café enjoying the long days of summer after too many months of darkness. Do what the Danes do: linger on the steps of the Radhuspladsen. Grab a coffee. Let the kids run around. It's a perfect way to "take the pulse" of the city.
A Gentle Place & A Gentle Man
You'll quickly notice the first clue to Copenhagen's uniqueness: the absence of fiery orators or victorious warriors, those kinds of statues that crowd most public places in most capital cites. The only figure here is one of a solitary, gentle-looking man in a tall hat, sitting on a stool, and gazing somewhat wistfully at the passersby. In his hand is a book; his finger marks the page in one of his famous stories. This is Hans Christian Andersen (the Danes just call him H.C.), Denmark's famous son and the beloved author of so many sweet tales, including of course, The Little Mermaid.
Getting Around
The next thing you'll notice are the bicycles, the preferred mode of transportation here. The city is full of them. Hundreds of bikes line stalls, and even more wind their ways through the cobbled streets of the city. Those bright red clunkers that you'll spot in stalls around town are an ingenious Rent-a-Bike system where you pop a few Kroner's (aboug US$5) in a slot, and rent a bike. Drop it off at your destination, and that's the deal. They also rent child seats, trailers and bikes for kids.
You could opt for a City Safari, a guided bike tour through Copenhagen, certainly a more active, non-traditional way of experiencing the city's considerable charm.
Another fun way to get an overview is with a Canal Tour. Copenhagen is not exactly Venice, but the intricate system of canals is impressive, a reminder of the times when this was indeed a major sea-faring Viking nation, and the city a major harbor. In fact "Copenhagen" comes from the Danish meaning, "Merchants Harbor, the "Hagen" being "Harbor." There are several kinds of guided Canal Tours, most concentrate on the numerous castles and churches of Copenhagen, but some offer an inner city dinner cruise along the waterways a great way to get a sense of the town. Departures are across the street from Christianborg (the House of Parliament) or Nyhavn, a sort of "old salt" section of town with sleek slops at anchor and some fun pubs.
By the way, everyone speaks nearly perfect English in Copenhagen, often better English than do our native speakers here. Getting directions is simply not a problem.
Crown Jewel of Copenhagen: Tivoli Gardens
Like a bright, giddy sun flower, Tivoli Gardens sits smiling in the center of the city, the magic of her colors and movement mesmerizing everyone who comes near her. Part amusement park, part fantasy world, but very unusual for its location in the middle of a modern city, Tivoli is an 18th-century amusement garden with international pavilions, music, performances, miniature ponds, and some extraordinary pantomime. Harlequin, Columbine and Pierrot strut their stuff at the Chinese Peacock Theatre in the same timeless manner since its Commedia del Arte origins.
Dolls and actors come to life in animated fairy tales at Valmuen, the children's theatre, and when the town hall clock strikes quarter to midnight, three loud crashes announce the display of a powerful fireworks show with wheels, cascades and vivid, blue chrysanthemum bombshells. There are 38 "international" restaurants and plenty of places to sit and have a beer and relax.
One venerable tradition that still awes locals and certainly visitors is the Tivoli Boys Guard. Since 1872, every day, this group of boys and girls, dressed in the bearskin, red and white uniform of the Royal Danish Guards, stages a parade through Tivoli. They march in perfect unison up to a miniature frigate floating on one of the fairy-tale lakes. Here they escort on board a fairy-tale boy and girl Queen and King who make a loop of the lake, and come to rest on the opposite shore. Enchanting!
Fully trained, the Royal Guards escort the Royal Couple into a Cinderella-like Royal carriage and make a circuit of Tivoli to the stirring music of Boy's Guard Band.
In these days of edgy high-tech, single-shooter video games, this pageant is nostalgic, charming and in some mysterious way, very reassuring. Check the web site for special activities.
Favorite Family Attractions
Vikings may lure the family to Roskilde, a short subway ride from Copenhagen Central Station. By the way, the Danish system of public transportation is superb with clearly marked trains, tracks and departure times. It's almost impossible to get lost yet so easy to explore.
Roskilde's Viking Ship Museum is a collection of five original 11th-century (very impressive) Viking ships with the opportunity for long and short sailing excursions in these original Scandinavian craft. Watch the boat builders making replicas, visit Museum Island where it's possible to try out Viking skills yourself, and check out the films on the use of these graceful, speedy ships. The museum is open daily year round.
The National Museum is a treat for Mom and Dad as well as the kids. The newly designed entrance also captures the essence of Danish Design–the characteristic use of blonde wood, and an emphasis on clean, spare functionality with lots of space, glass and light. The Museum has a permanent collection of some very respectable Egyptian art as well as a good children's museum and, of course, Danish art from prehistory through the 18th-century. What's refreshing is the recent addition of the Children's Gallery, cleverly designed to introduce and entertain kids relative to art, but in their own interactive terms .
Mostly, Copenhagen is a place to stroll. Gardens to sit in and picnics to enjoy — in the city. Families are part of the scenery here, and a short detour down any side street, along a canal, past small candy shops and colorful flower stalls is really what its all about.
And, the ice cream is rich and very good.
Castles and Kings
There are castles to be seen, of course, and if you have older kids, a trip to Hamlet's Home may be well worth it.
Helsingor, slightly north of the city is where the brooding, vacillating Hamlet agonized within himself whether to be or not to be. Kronberg, or Hamlet's castle is actually an old custom's inspectors' building located on the strait between Denmark and Sweden, a 20-minute ferry ride away, and easily visible. As far as castles go, it's interesting enough with some lovely 17th-century tapestries, royal apartments, appropriately winding balustrades and ramparts. But its real power lies in the imagination. Imagine being in the courtyard where Hamlet staged his famous play ("The play's the thing wherein I'll catch the conscience of the king")? The magic lies in the "feel" of the place.
The Little Mermaid, sitting serenely in Copenhagen's harbor captures the spirit of this city. "Why have not we an immortal soul?" asks H.C. Andersen's Little Mermaid, mournfully. "I would give gladly all the hundreds of years that I have to live, to be a human being only for one day, and to have the hope of knowing the happiness of that glorious world above the stars."
In Copenhagen, it's possible, for a while, to have both the joy of fantasy and the happiness of a truly human travel experience.
When You Go
Absolutely buy the Copenhagen Card that can be bought at travel agencies, tourist informations, hotels and railroad stations . There are a few kinds, but all get you around the city and into attractions at a considerable savings.
Consider staying and a Bed & Breakfast; hotels are expensive. Contact Danish Bed and Breakfast (+45 3961 0405).
For information regarding just about anything and everything in the city, call +45 7022 2442 or check out the Visit Copenhagen website.
Dear Reader: This page may contain affiliate links which may earn a commission if you click through and make a purchase. Our independent journalism is not influenced by any advertiser or commercial initiative unless it is clearly marked as sponsored content. As travel products change, please be sure to reconfirm all details and stay up to date with current events to ensure a safe and successful trip.
---