If you're looking for a destination that offers a unique experience, yet is family-friendly and easy to travel to (and navigate), then Nassau and Paradise Island in the Bahamas are among the top Caribbean picks.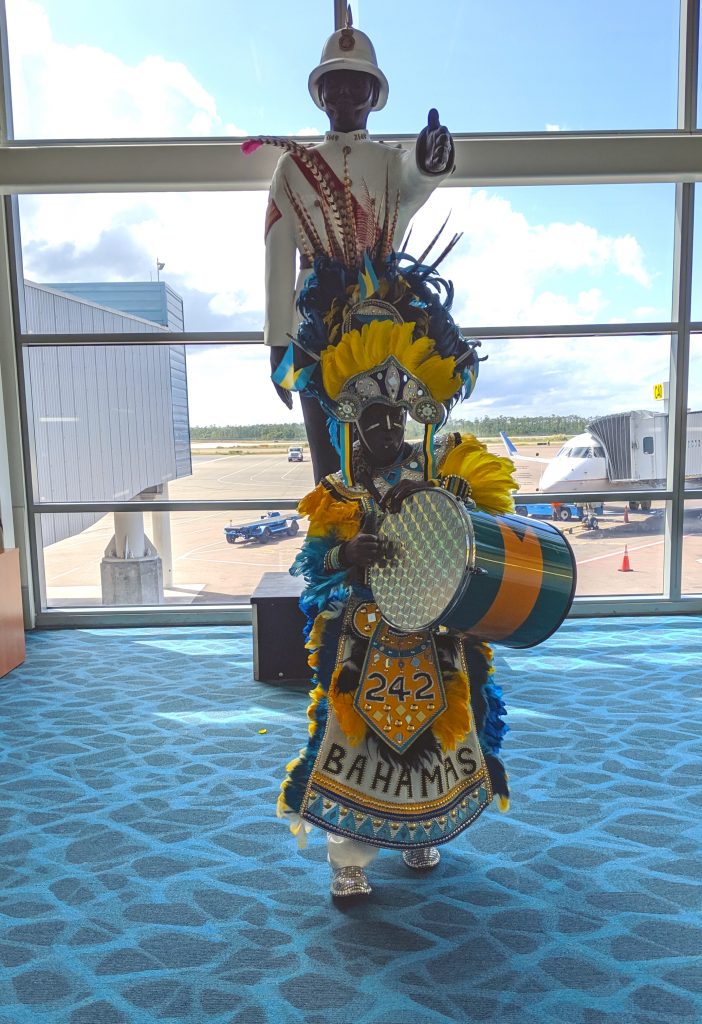 The Bahamas is actually a group of over 700 islands, 30 of which are inhabited. The capital of Nassau — found on New Providence Island and just a short bridge from Paradise Island -– is a tremendous family destination that may check all of the boxes on your planning list.
Nassau and Paradise Island Beaches
Nassau offers a totally refreshing getaway, with a tropical climate, Caribbean architecture, and an island-loving people who are eager to help you escape the stresses of home. It feels more authentic than nearby Paradise Island, which is much smaller and dominated by great resorts, making for a great combination.
Even better for visitors, both areas offer some of the most beautiful beaches in the world. The soft beige sand and crystal clear ocean waves are indescribably beautiful -– every day the color of the water changes from a light green sea glass shade to a turquoise blue that could never be captured on camera.
Easy Vacation Options in the Bahamas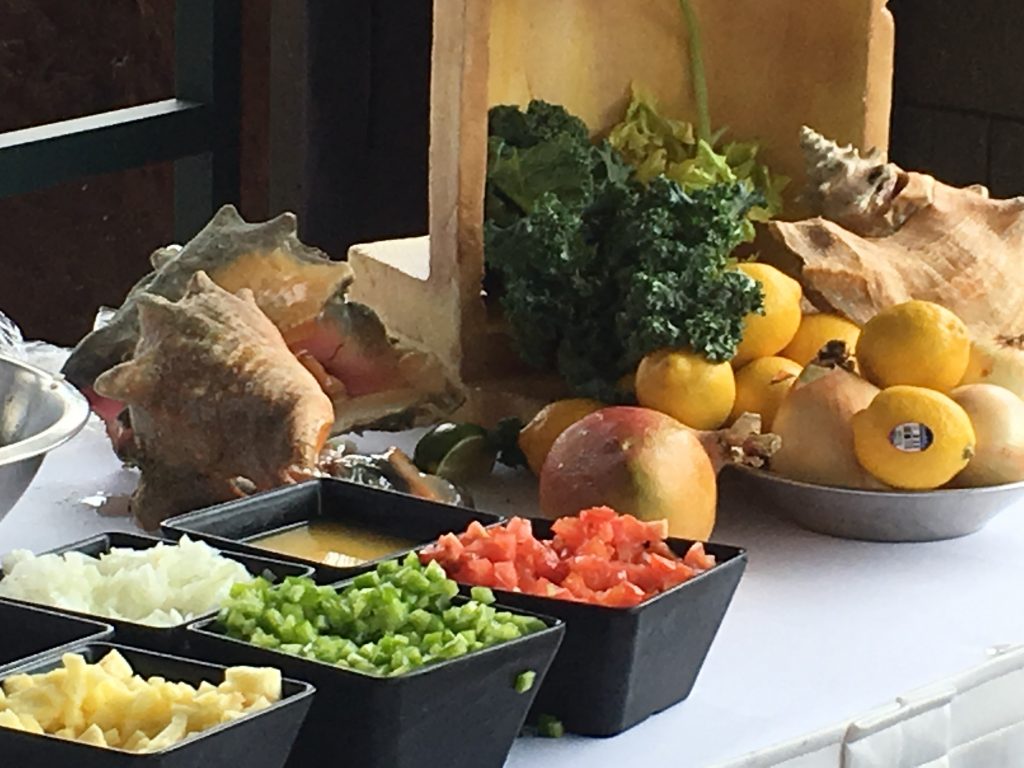 The Bahamas are located only 100 miles from Miami, and the cultural exchange between our two cultures is evident. The official language is English and U.S. currency is widely accepted, making the transition smooth.
When you land in Nassau, you'll enjoy the bright, modern airport –- where you may even be greeted by a friendly pirate and live Bahamian band, kicking the vacation off in style! On the return trip, your customs visit is handled on-site in the Nassau airport, making for an easy return to the States.
Family-Welcoming Resorts on Paradise Island
Let's take a look at the best in hotels, dining, and activities for both Bahamas beach destinations.
One of the primary reasons to visit Paradise Island, Atlantis Resort looms large as one of the world'sbest-known family playgrounds. Atlantis is designed on the myth of a utopian island civilization that contained gold, silver and an abundance of rare, exotic wildlife. As punishment for their greed, the gods sent a terrible night of fire and earthquakes that caused Atlantis to sink into the sea. This theme is perfect for an oceanside resort and Atlantis does it well, from the "sunken treasures" buried in the aquariums to the ancient ruins surrounding the water park.
And it is Atlantis's waterpark, Aquaventure, covering 141 acres with eight waterslides, lazy and rapids river rides, children's splash areas, zero entry pools and more, that delivers on the promise of an underwater paradise. The waterpark is expansive and lavishly landscaped with Caribbean flowers and trees. Dozens of marine exhibits dot the landscape – from predator pools, where you walk a rope bridge over a sea of hammerhead sharks, to grottos filled with sea turtles and stingrays, to elaborate aquariums that rival any you've seen.
A unique aspect of Atlantis, the aquariums mix seamlessly with the water rides. A few slides famously shoot riders through tubes that run through aquarium tanks, simulating the feel of dropping into a shark tank. You may also notice junior ecologists swimming with manta rays right above you as you float by on the lazy river. This combination of theme park and natural ocean habitat creates a very unique and special place that myths are made of.
Restaurants are also nestled throughout the grounds, offering everything from fine dining to fast food options alongside familiar favorites like Starbucks and Ben & Jerry's.
But let's talk about the hotel wings on site. A collection of towers offer rooms at different price and amenity points and stand as beacons throughout the grounds. In addition, you'll find a 100,000 sq. ft. casino, world-class golf course, spa and amenities that combine to create a great multi-generation family destination.
The outstanding oceanfront location also offers three distinct beaches for families to enjoy. Cove Beach offers a quiet, sheltered waterfront, perfect for frolicking children, while the Atlantis Beach is unsheltered to allow for larger waves and an extended ocean-front feel. Both feature the sea glass-hued water that the Caribbean is famous for, and the water clarity enables swimmers to see the ocean floor while they swim. Sun worshippers will love the soft, beige sand that sets the stage for a relaxing getaway.
There isn't just one reason that Atlantis is one of the jewels of the Caribbean -– there are dozens. It truly delivers on the promise to bring guests the best of the Bahamas and of a world-class getaway.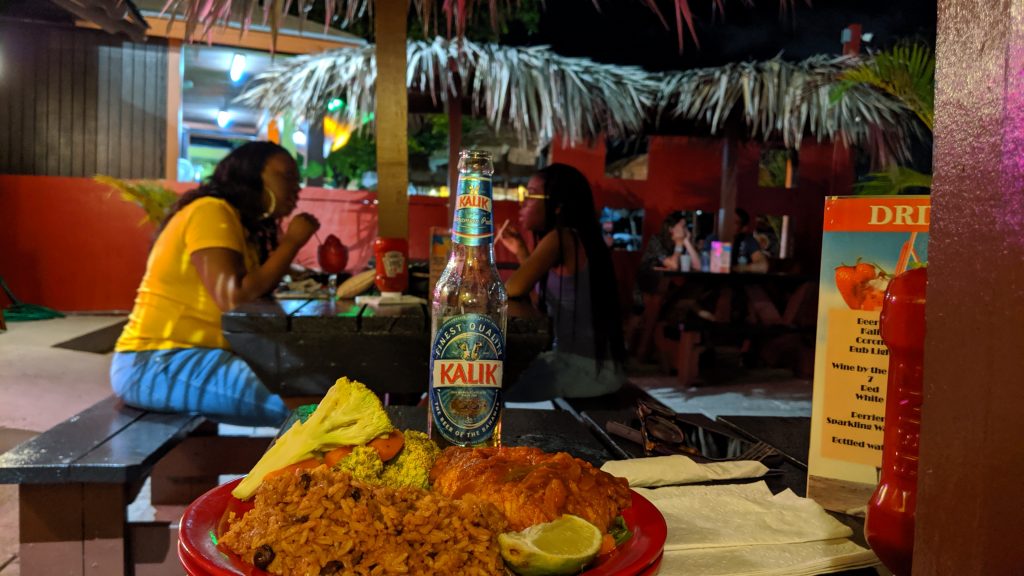 For families looking to enjoy the Atlantis on a budget, this is a perfect fit! Comfort Suites Paradise Island is located adjacent to Atlantis for easy walks between locations, and has an amazing reciprocal arrangement –- every stay at the Comfort Suites includes free admission to Atlantis! Add to that the free breakfast buffet, and on-site pool, bars, and restaurants, and you are able to enjoy an Atlantis vacation for literally half the price when you stay at the Comfort Suites Paradise Island.
The Comfort Suites is a clean, friendly facility that caters to families. The ease of stay and affordability of this option make the Bahamas a great getaway for those on a budget. Guests will want to plan to pack a bag to bring snacks, sunscreen, and a day's supplies with them when they head to Atlantis, as the size of the property limits a number of back-and-forth trips you will want to make, but traveling between properties is as simple as crossing the street.
Truly, there is no better way to save money, but still enjoy the many amenities of Atlantis and the neighboring Marina District, than by enjoying a stay at the Comfort Suites Paradise Island.
Top Eats & Where to Find Them
While there are dozens of world-class restaurants in Nassau, may visitors will enjoy Fish Fry, a collection of food shacks and outdoor cafes on a strip along Arawak Cay, near the cruise port and the well-known Junkanoo Beach. If that sounds too casual for your taste, choose Twin Brothers, the most expensive of the eateries but one of the few with air-conditioning and shaded outdoor seating. Whether you're at Fish Fry or a hotel eatery, a few local delicacies rise to the top as consistent, must-try options:
Guava Duff, a Guava Bread Pudding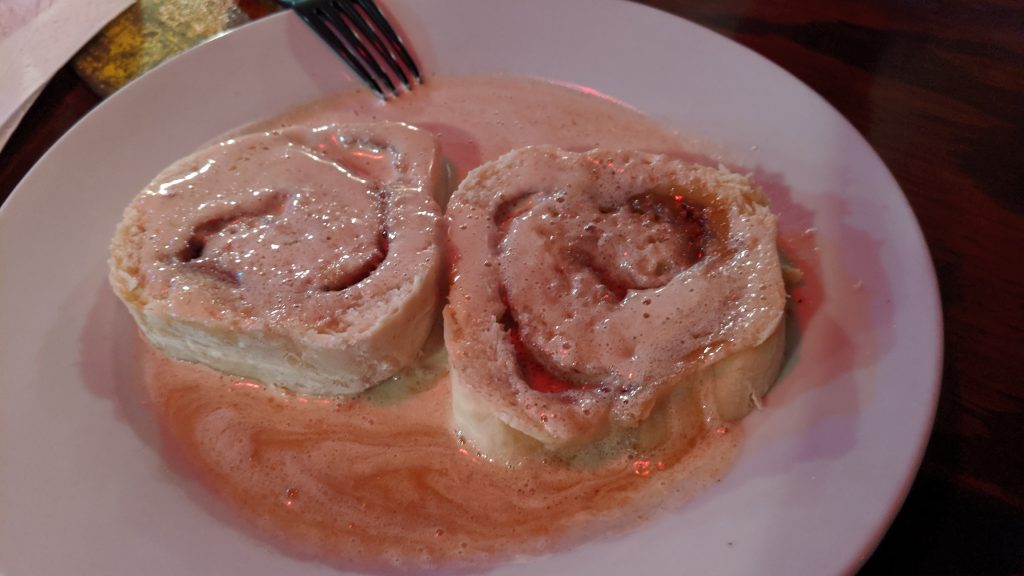 Many menus include this delicious dish, because as one local puts it: "guava makes every dish better and so we add it everywhere." At Fish Fry, the shack to try is O Andros, also known for its fried fish. At Crusoe's Garden Restaurant at the Comfort Suites Paradise Island, the jovial chef offers his mother's recipe, that tastes "almost as good as hers does!" In addition, the chef takes great pride in his original creation – The Carmel Wonder – which combines caramel popcorn with ice cream and chocolate and caramel syrups. The cream and crunch of which will be a big hit with your kids.
Conch Salad
The meat of the conch (pronounced "konk") is a local delicacy, and if you get the chance you must enjoy the fresh conch salad offered all around the island. Drifters is the Fish Fry choice for a casual, street-front meal. At the Lagoon Bar and Grill
at Atlantis, you can watch a chef prepare it tableside, just to your liking. Whether you choose spicy (with jalapeno) or sweet (with plenty of tropical fruit) you'll love the sweet meat of the conch, combined with the light citrus dressing.
Conch Fritters
Almost every menu in town offers a version of conch fritters –- the perfect Caribbean appetizer. Enjoy them as a hearty meal, or before your main course for an unparalleled taste of the islands. We found many of the hotels skimped on conch and went heavy on the dough for a bland snack. At Fish Fry, Frankie Gone Bananas take the prize for a light, non-greasy batter and fritters packed with chewy conch flavored with onion and red peppers.
Graycliff Chocolatier, Nassau
Graycliff Chocolatier is a tasty destination located on the Graycliff Hotel's historic property in downtown Nassau. As The Bahamas' first interactive chocolate factory, it features a wide selection of hand-crafted chocolates as well as a number of tours, where you'll learn the process of making chocolate — from the cacao bean to the delicious final product. Located in the must-visit Heritage Village, guests are able to make their own chocolate concoctions and then taste the ones that the professionals have crafted. It's a sweet taste of the Bahamas!
Dining & Shopping in Marina Village
The Marina Village at Atlantis is a lively evening destination where you can find over 20 designer and retail shops spread over 65,000 square feet. Dining options range from casual and fine dining restaurants to grab-and-go meals and Starbucks — this vibrant outdoor marketplace is a great place to stroll the shops and star-gaze at the magnificent yachts docked marina-side.
5 Must Do Family Experiences in Nassau and Paradise Island
Most hotels have special family activities and many have children's programming, plus there's always the Nassau and Paradise Island tourist office's online guide for family travelers. With so many options, I want to share our family's favorite activities.
A Bahamian tradition, Junkanoo is a traditional celebration held every New Years Eve. Lucky for you, Atlantis brings guests the sights and sounds of Junkanoo every Friday night at the Royal Towers of Atlantis – and you're invited. A 500-year-old tradition, Junkanoo is the soul of Bahamian culture. Enjoy authentic Bahamian entertainment, food, arts & crafts, face painting, costume creation and dance lessons at a celebration that your family will never forget.
For years, Atlantis has offered guests the opportunity to interact with nature. In 2017, they expanded their offerings with some exciting new dolphin experiences, all housed in a beautiful onsite lagoon at Dolphin Cay that combines the best of animal care with the natural beauty of your surroundings. Guests can enjoy new programs including rising early to start the day at the beach, interacting with the resident bottlenose dolphins while they play, paddleboard Yoga and kayaking with the dolphins.
The draw of the waterpark at Atlantis cannot be overlooked -– it is the primary reason that Atlantis has been one of the leading family resorts for years. Aquaventure offers 20 swimming areas, 11 pools including three kids pools, thrilling water slides, and a unique mile-long river ride with high-intensity rapids and wave surges.
The 14–acre waterscape of Aquaventure is home to everything from six-story Mayan Temple where you plummet into a shark-filled lagoon, to the lazy river where you can relax and float through the landscape, to the zero-entry pool, all with easy access to the sugar white sands of Paradise Beach.
They've even figured out how to eliminate the most grueling thing about waterparks – climbing all those stairs. Instead of climbing hundreds of stairs to get to the top of the Power Tower, a conveyor belt quickly lifts you (and the innertube you are riding in) to the top. Now that's a vacation.
Though you may be tempted to bypass the simple signs indicating "The Dig," you shouldn't. Underpromoted but completely overwhelming, The Dig offers stunning marine exhibits on par with the best aquariums in the world. What's more, they are themed to look like tunnels through the lost city of Atlantis, complete with characters and relics that will delight. This free attraction will be on of the highlights of your visit to Atlantis.
Step into the sets of the Pirates of the Caribbean movie with exhibits and storytelling sure to delight your little swashbuckler. The Pirates of Nassau interactive museum provides an opportunity for you to experience the Golden Age of Piracy and learn about its influence over the Caribbean. The adventure begins on a moonlit dock amidst the sounds of lapping water and pirates celebrating in a nearby tavern. Board a replica of the pirate ship "Revenge" and then enter into a world of cutlass-wielding bloodthirsty pirates.
For a look at four of the islands' top resorts, turn here. For more information about Nassau and Paradise Island, see NassauParadiseIsland.com.
Dear Reader: This page may contain affiliate links which may earn a commission if you click through and make a purchase. Our independent journalism is not influenced by any advertiser or commercial initiative unless it is clearly marked as sponsored content. As travel products change, please be sure to reconfirm all details and stay up to date with current events to ensure a safe and successful trip.
---