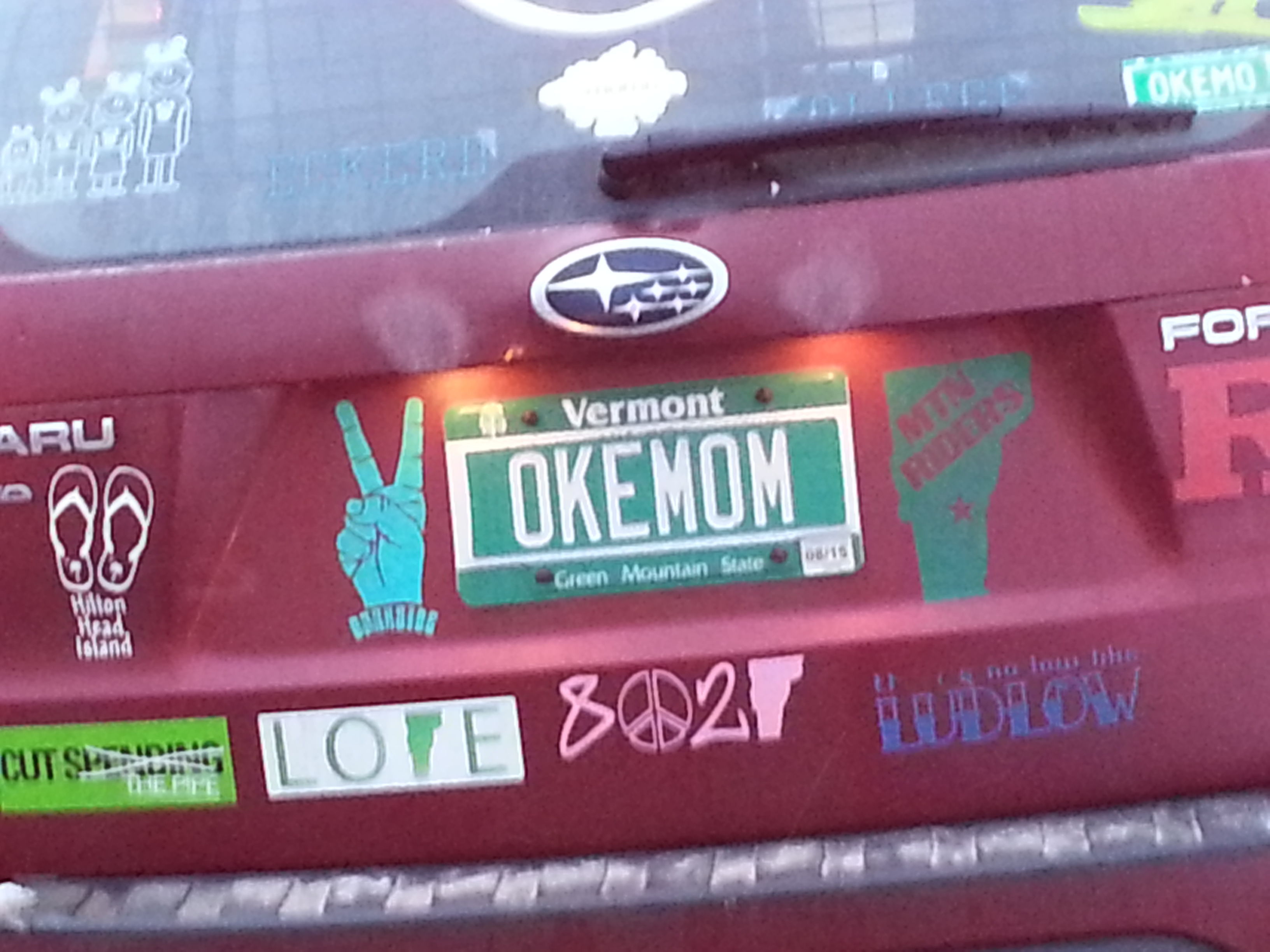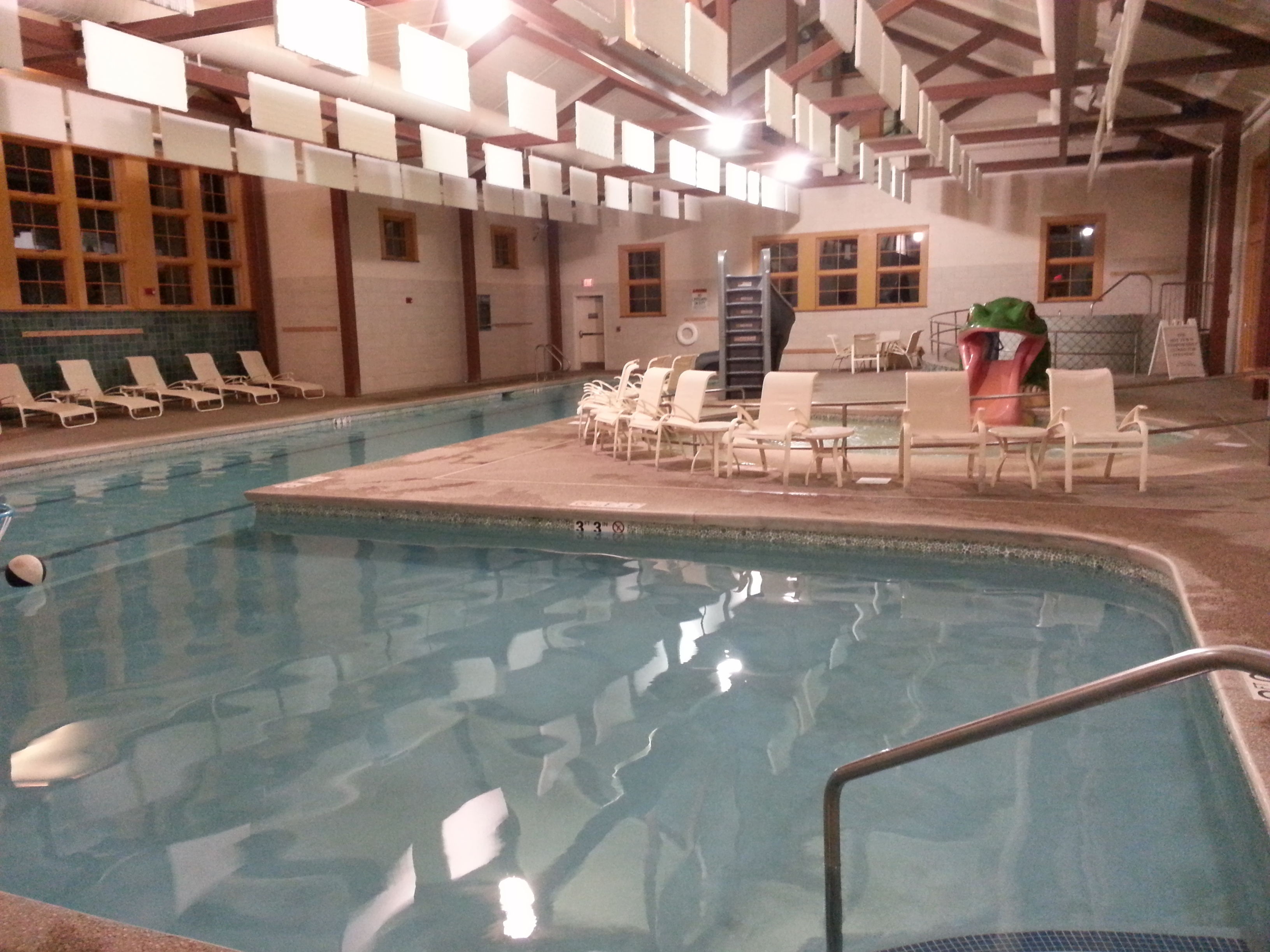 Okemo has everything you and your family need for a winter getaway. Ten years ago, it was the first ski resort I ever visited, tagging along with a friends' family to take in the sights of Central Vermont and spend a day learning how to ski. This return trip, over a decade later, was a reminder of what a great destination Okemo is, and I was also able to appreciate how it's improved… almost as much as my skiing skills.
I stayed once again at the Jackson Gore Inn which still provides a more intimate and family-friendly feel than other mountain resorts without sacrificing all the amenities and access of a larger ski village. A roaring indoor fireplace welcomes you in the lobby, and an outdoor fire pit in the courtyard warms you up after a full day of skiing. Both set the scene for a classic ski lodge experience, which continues into the rooms where suites are outfitted with an electric fireplace, comfortable beds and cozy furniture to relax in.
Recreation and Relaxation
Relaxation isn't relegated to just the rooms; the pool area includes hot tubs and pools — both indoor and out — spacious and easily accessible.
Other amenities include a state of the art gym at the adjoining Spring House and massages for aching post-ski muscles, an arcade room for kids, ski-check so you don't have to lug your skis to your room, and shuttle service to the Okemo base lodge. But with rentals, lift tickets, and the Coleman Brook Express lift all on-site, getting to the main lodge isn't a necessity.
Dining Around
One of the most notable improvements since my last visit is Okemo's expanded dining options across the mountain. As with any mountain resort, lunch spots should be ample and easy to reach off several trails. At Okemo, that includes several places to grab a quick bite and a warm drink at the main base lodge, at Jackson Gore's Roundhouse, and at Summit Lodge, right off the Sunburst Six, Okemo's newest and most impressive high-speed chairlift.
The brand new Epic restaurant at the foot of Solitude Chair boasts an eclectic menu that is both refined and filling, perfect for those looking for a sit-down meal. And when you've wrapped up your day of skiing Epic remains open for dinner. There are numerous other places to take your family for an après ski bite including Sitting Bull at the base, and Siena or Coleman Tavern at Jackson Gore.
Epic Skiing Experience
As for the skiing itself, it's clear that Okemo has focused energy on improving both lifts and snowmaking. Even in early-December after a temperature fall, the snowmaking team was able to provide enough coverage to open almost 40 trails across the mountain, and they'll continue to provide strategic coverage to the mountain even as Mother Nature starts to do her part — making sure that conditions are optimal throughout the season. Soon they'll be able to get all 120 trails open, providing a great mix of shallow slopes for beginners and more challenging terrain for the more experienced. There really is something for everyone and beautiful views of the surrounding valley from practically every trail. And the recent lift improvements make the ride up the mountain almost as fun as skiing down, as most of the lifts have padded seats and move along at a good clip, and the bubble lifts at Quantum Four and Sunburst Six provide both shelter from the wind and heated seats!
Never-Evers and Beginners Welcomed
Never skied before or bringing your kids for the first time? Not to worry!
Not only are there group and private lessons for anyone looking to learn the ropes or fine-tune skills, but there are also Children's Programs staffed by some of the kindest and most patient instructors I've seen. Sure to make you and your kids feel more confident on the slopes, they offer both First Tracks and Double Tracks, a one or two day lesson package to suit your needs. Of if you have a child not yet ready for the mountain, Jackson Gore's Penguin Playground DayCare is a fully-licensed childcare facility for 6-month to 4-year-olds, adjacent to the inn.
Finally, I couldn't helping remarking how many other outdoor activities there are in addition to skiing and snowboarding. The Mountain Coaster has been added since I last visited. This thrilling yet family-friendly ride that winds its way through the lower section of Jackson Gore is the most notable activity, but there are also snowshoeing tours, an ice skating rink, and the nearby Nordic ski center.
With Okemo Mountain Resort as your base, there's more than enough to keep everyone active and enjoying wintery VT.
Thanks to Hannah Read who contributed to this story.
---
This story was accurate when it was published. Please be sure to confirm all rates and details directly with the companies in question, and stay up to date with current events to ensure a safe and successful trip.