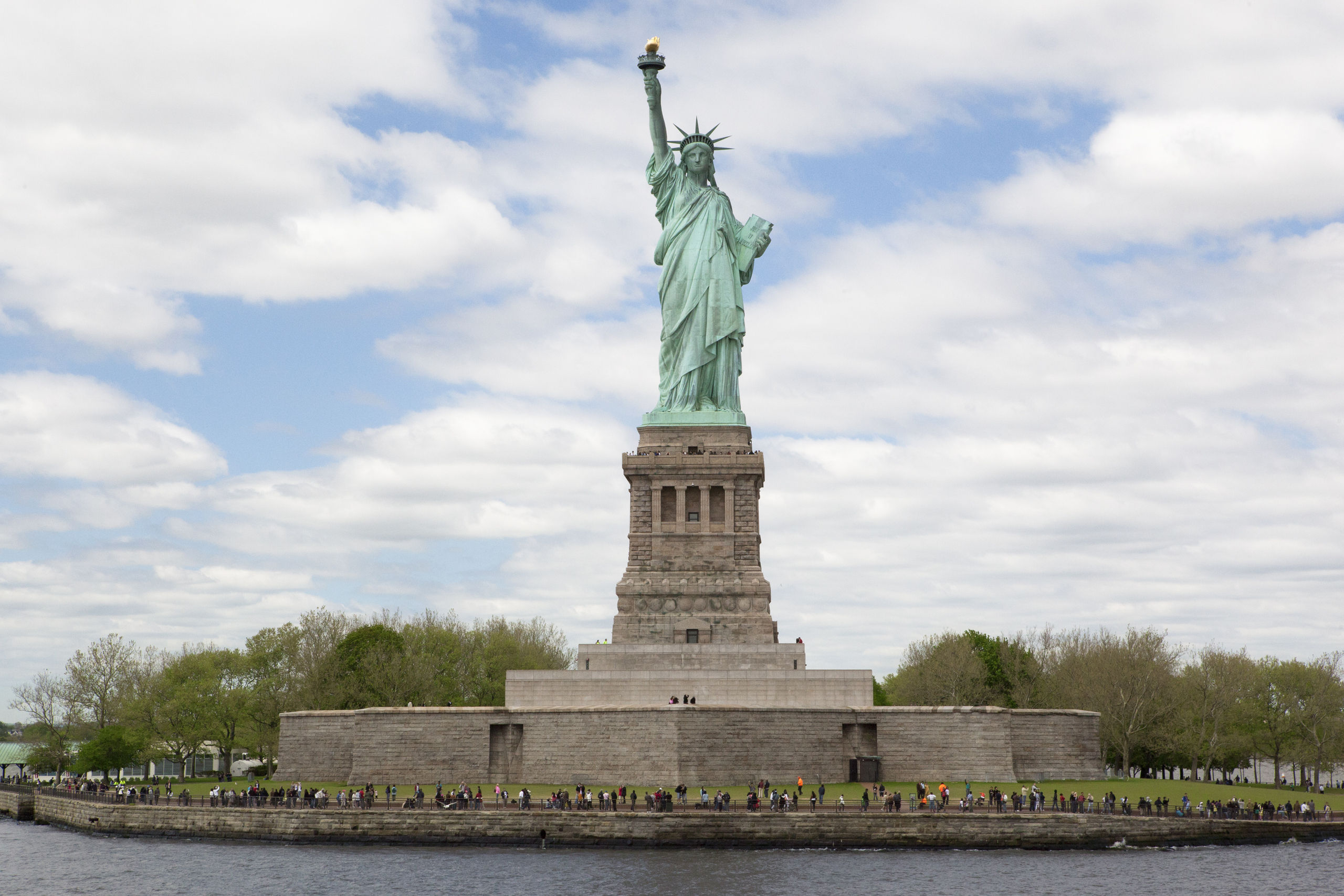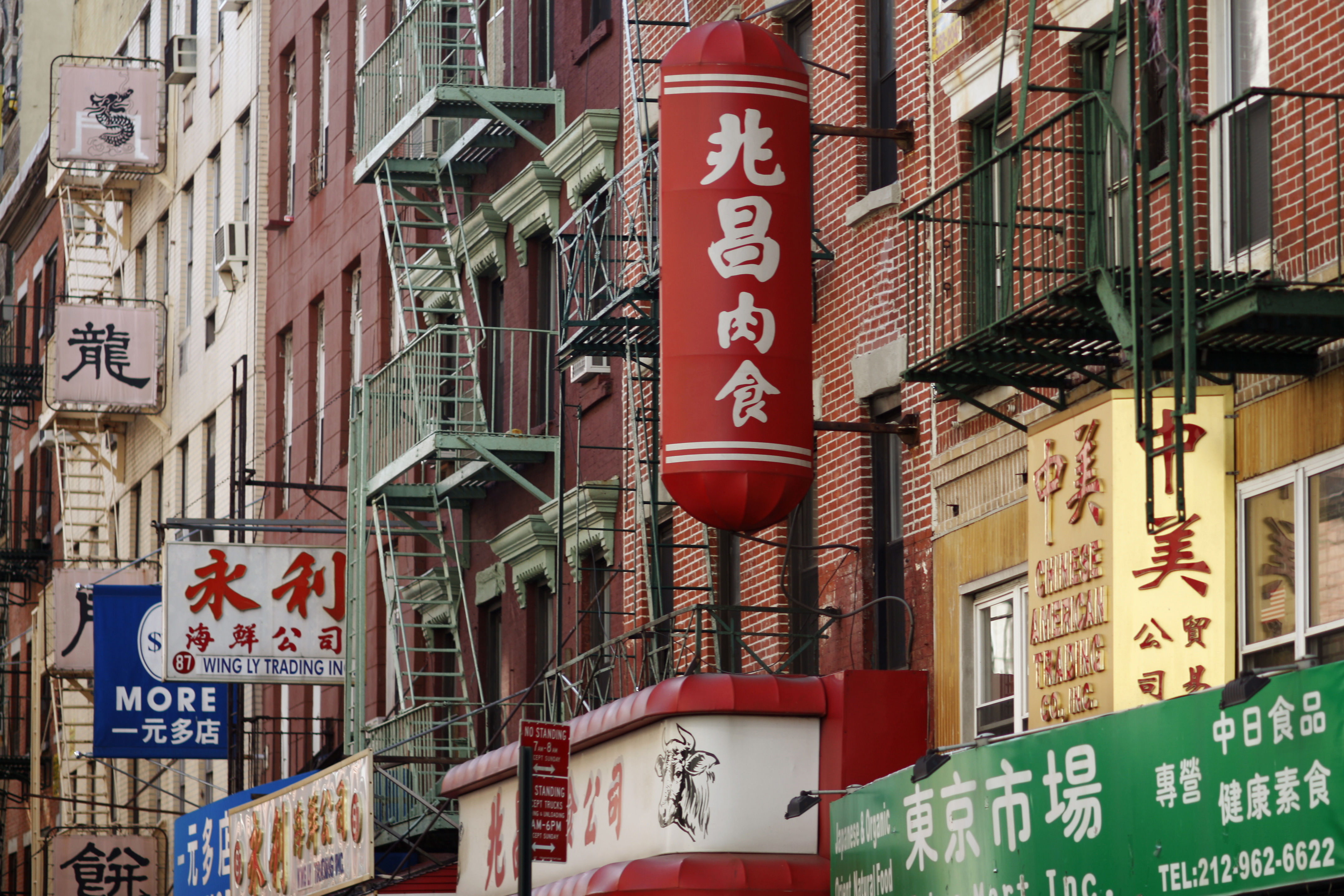 Here is Family Travel Forum's guide to the best family attractions, parks, museums, and events in New York, a city of soooo many different things to do.
While that first childhood trip to the Big Apple may be unforgettable and priceless, we would never say a family vacation in New York is inexpensive. If your family wants to see all the major attractions, take advantage of many available discount pass programs such as 50% off attraction entry with CityPASS.com
(which also gets you front of line access — priceless), or Broadway Tickets
. The New York City Visitor's Bureau is helpful, and the city also offers Big Apple Greeters (212/669-8159), a group of volunteers who show visitors the ins and outs of the city. A volunteer can take you to sites of your choice and even show you how to use public transportation to get around. This service is free, and tours last anywhere from two to four hours. For places to stay, see FTF stories on New York City's Budget Hotels and New York City's Best Family Friendly Hotels.
Great Fun for the Kids
(Toddler to Age 10)
American Museum of Natural History
79th Street on Central Park West
New York, NY 10024
212/769-5100
A must-see for the kids, who will love the collection of life-size dinosaur skeletons that awaits. Decide what you want to see before wandering around: you can pick and choose from the Hall of Ocean Life, the Hall of Gems and Minerals, the Mammal Halls and lots more, or the extraordinary special shows and temporary exhibits. Another children's favorite — the DinoStore gift shop —  is located on the fourth floor.
The Rose Center for Earth and Space
(a.k.a. Planetarium), also on the campus of the AMNH, goes light years beyond its promise to deliver "the most up-to-date information in astrophysics and earth sciences." In this levitated glass dome, there are three stories of images, photos from the Hubble telescope, flat screen videos of the stars, space charts and interstellar sculpture illustrating the history and growth of the universe. Though the fascinating exhibits are too sophisticated for young astronauts to understand, they are definitely cool enough for all ages to enjoy. The actual sky show itself, shown in the very comfy Space Theater on the top floor, requires tickets.
The Bronx Zoo
2300 Southern Boulevard
Bronx, NY 10460
718/367-1010; 718/220-5100
The largest zoo in any city in the U.S., the renowned Bronx Zoo is a New York Wildlife Conservation Society Park covering nearly 300 acres. The animals here live in natural replicas of their home environments. There is also a great children's zoo with a petting area for infants through pre-schoolers, within this huge park. A monorail cuts down on walking and is fun in the summer, but doesn't run in the winter season (early November to late March) when the whole Wild Asia section is closed. This is at least a full-day excursion. The zoo is easily reached by Express Bus or subway.
South Street Seaport
Fulton and South Streets Pier 17
New York, NY 10038
212/SEA-PORT
Shops, Shops, Shops, and some overpriced restaurants too, but don't skip the newly revamped South Street Seaport. It is fun for the kids, and there is a great South Street Seaport Museum (12 Fulton Street, New York, NY 10038; 212/748-8600) for boat lovers; the schooner Peking to tour; the Ambrose lightship and the warehouse remnants of the Fulton Fish Market, which the city has moved to the Bronx. While the fish vendors are gone, there are lots of snacking opportunities.  Also available are daily sightseeing cruises, and often some sort of live entertainment or special event going on, especially during the popular summer Sea/Change Festival. Visit their website or call before you go.
Circle Line Sightseeing Cruise
Cruises depart from Pier 83 on West 42nd Street at 12th Avenue
212/563-3200
Thanks to Circle Line for realizing that kids can do more than be passive spectators on a sightseeing cruise.  "Kids Cruises" sailing rain or shine on select Saturdays from May to October. are breezy 75-minute excursions that take families on a cruise to the Statue of Liberty and back while enjoying live entertainment, interactive tour guides, and kid-friendly food and drinks (for purchase and not so healthy). In addition, cruises will feature giveaway lunch bags for all kids, a strolling magician and a face painter or a balloon twister on board.
Victorian Gardens
Wollman Rink, Central Park
212/982-2229
During June, July , August and into early September, Central Park's Wollman Skating Rink is transformed into an old-fashioned family amusement park with rides and fun activities for kids ages 2-12. The fun-filled 50,000-square-foot area offers a variety of games, face-painting, balloon-sculpting and 15 classic rides such as "Family Swinger," "Bumper Boats" and "Mini-Mouse Coaster." Relive some of your favorite childhood memories with your kids.  Weekends also feature live entertainment with clowns and magic shows, juggling acts and more.
Carnegie Hall
154 West 57th Street at 7th Avenue
New York, NY 10019
212/247-7800
Remember the old joke: "How do you get to Carnegie Hall?" A: "Practice, practice, practice." It's still a lesson worth teaching our kids and since the famed concert hall is located in the heart of midtown, you won't have any trouble locating it. To inspire all that practice, Carnegie Hall presents kid-friendly, short and sweet, weekend Family Concerts for 5 to 10-year-olds, available year-round with a modest admission. Kids are led through pre-concert activities, given special programs and encouraged to join in. The seasonal Carnegie Kids programs for the 3 to 6s are just pure fun wrapped in 45-minute packages, with plenty of room to wiggle in seats.
Fun for Older Children
(Up to Age 18)
Times Square
Running from 42nd-48th Streets along Broadway & 7th Avenues
New York, NY 10036
If you start at 42nd Street and Broadway (just south of the landmark skyscraper which hosts the 'falling ball' each New Years), you can walk up to the new Visitors Center at 46th Street, all the while admiring the neon-lit views. From 50th St. and Broadway, you can stand in the pedestrian-only lane and look south to the huge billboards, underwear ads, movie marquees, performance artists and street vendors and admire the showmanship capital of the country. Don't miss the chance to prove you're cool by pointing out 1515 Broadway, where MTV does all its filming, as well as the outdoor balcony where TRL used to be taped. Across the street is the world's largest Toys 'R' Us with a really fun, super-huge Ferris wheel. Watch your wallet!
Theatre lovers: Be sure to check out the TKTS booth, offering up to 50% off the ticket prices of selected Broadway and Off-Broadway performances, sold only on the day of performance. Don't be scared off by the long line as it moves quickly and offers a great opportunity to people watch. Although you won't find the hottest ticket in town here, there is usually a great selection to choose from. It is located under the newly renovated 'Red Steps' in Duffy Square (between 45th and 47th Streets/Broadway and 7th Avenue). Additional booths are located at the South Street Seaport and in Downtown Brooklyn.
Intrepid Sea-Air-Space Museum
166 West 46th Street and 12th Avenue at Pier 86
New York, NY 10036
877/957-SHIP; 212/245-0072
The aircraft carrier, USS Intrepid, is a National Historic Landmark. This floating museum is intriguing for all ages, but the kids will especially enjoy climbing into the aircraft parked on the boat's top deck. Don't avoid it on a rainy day; there are many fine A/V exhibits and war memorabilia within its decks. Every May during Fleet Week, special free events occur on this pier. Be sure to allow time to sit in the many aircraft and explore the parked supersonic Concorde, the classic A-4 Skyhawk jet fighter, an FJ-3 Fury jet fighter, an MiG-21 jet fighter, an F-3D Skyknight night fighter, an E-1 Tracer early warning/sub hunter, and an F11F Tiger-fighter jet (Blue Angel). And save the best for last…  the Space Shuttle.
Madame Tussauds Wax Museum
234 West 42nd Street
New York, NY 10036
800/246-8872, 212/512-9600
If you've dreamed of standing right next to your favorite celebrities to have your photo taken with them, Madame Tussauds Wax Museum can make your dreams come true. This museum give fans the opportunity to take as many pictures as they want with music's well-known stars such as Lady Gaga and Beyonce and Hollywood's A-listers such as Nicholas Cage and Julia Roberts. Don't be offended if you don't get an autograph — after all they are just wax figures. In addition to musical acts and actors, you will also encounter some sports figures and politicians.
Chelsea Piers
23rd Street and the Hudson River
New York, NY 10011
866/841-3505; 212/336-6666
Spend a day of fun at Chelsea Piers, the biggest sports and recreation center in New York. Whether it's golf, rock wall climbing, rollerblading, or even kayaking your kids are into, Chelsea Piers has what they're looking for. You can rent ice skates, rollerblades, take a scenic dinner cruise and more or, at no cost, stroll along the waterfront and admire yachts in the marina. There are public buses that run to and from the pier across 23rd Street, so getting there is no problem.
NEW YORK Favorite Museums

FOR FAMILIES

Allow time for world-famous museums such as the following, and note that many of New York's cultural institutions now offer one-hour guided tours geared to families on weekends and during school holidays with extra hands-on art programs on Saturday or Sunday afternoons.

Metropolitan Museum of Art
1000 Fifth Avenue at 82nd Street
New York, NY 10028
212/535-7710
Continually expanding its collection since 1870, the Metropolitan Museum of Art's now contains more than two million works of art from all across the globe, and all different time periods. Plan to spend a day at the Met, because you will see that this museum will take you hours to go through. In addition to European and American Painting, Sculpture and Decorative Arts, the museum features the arts of Asia, the Near East, Africa and Oceania, Ancient Egypt and Rome, as well as Modern Art, Photography, Musical Instruments, Arms and Armor, and Costumes. With "Museum Kids" and a variety of quizzes and pamphlets, this attraction is fun for both adults and children. There are many family and kid-friendly activities, so kids can have fun while learning. There are also many dining options at the cafeteria when you need to re-energize. The museum is closed on Mondays, and open until 9pm on Friday and Saturday evenings, which is a great time to visit.  While there is a suggested admission fee, the museum offers a "pay as you wish" option at all times.

Guggenheim Museum
1071 Fifth Avenue at 89th Street
New York, NY 10128
212/423-3500
With its unique "flower pot" architectural design by Frank Lloyd Wright, the Guggenheim Museum is a work of art in and of itself. This must-see New York City landmark houses thousands of works by artists such as Picasso, Chagall, Modigliani and many more, and presents special exhibitions throughout the year. The whole family can enjoy getting a bit dizzy on this world famous museum's spiral ramp. Note that "The Gugg" is closed on Thursdays, and offers a "pay as you wish" option on Saturdays between 5:45pm and 7:45pm.

The Museum of Modern Art (MOMA)
11 West 53rd Street between 5th and 6th Avenue
New York, NY 10019
212/708-9400
New York's Museum of Modern Art is considered by many to be the leading museum of modern art in the world. Housing 150,000 paintings, sculptures, photographs, drawings, films and examples of industrial design and architecture, go to MOMA to see Monet's "Waterlilies," VanGogh's "Starry Night," (not currently available for viewing), Warhol's "Campbell Soup Cans" and much more. MOMA is definitely a must-see in New York City, and offers kid-friendly tours every weekend plus a myriad of resources for young artists and their families. Its celebrity chef restaurant, The Modern, is a chic, kid-friendly eatery that warrants a family splurge meal, but remember that it is closed on Tuesdays.  They offer free admission on Friday nights.

Whitney Museum of American Art
99 Gansevoort Street
New York, NY 10014
800/WHITNEY or 212/570-3600
Relocated in 2015 to New York's trendy "Meatpacking District" at the beginning of The High Line, this museum is exclusively devoted to 20th and 21st Century American Art, including film and video. The building, designed by Renzo Piano offers the city's larges expanse of column-free galleries. Bring the kids along to introduce them to the works of Alexander Calder (including his famous "Calder's Circus"), Edward Hopper, Georgia O'Keeffe and Keith Haring among others.The temporary shows are often daring but always interesting. Just remember not to go there on Tuesdays when it is closed.  Their "pay as you wish" option is available on Fridays from 7pm to 10pm. There is a cafe on the 8th Floor.
Fun for the Whole Family
Statue of Liberty and Ellis Island Immigration Museum
Liberty Island and Ellis Island
New York, NY 10004
212/363-3200 ; 212/344-0996
Upon entering New York Harbor, every immigrant's first sight of America was the Statue of Liberty, the very symbol of freedom. And, since millions of immigrants were "processed" on Ellis Island before settling in America, this site was a very important part of our forefathers' lives. Start your visit at Liberty Island, marking its 130th anniversary in 2016. After months of repairs after Hurricane Sandy and a massive infrastructure upgrade, Lady Liberty is fully open. Be prepared – you will find that a trip to the crown requires visitors to climb 354 steps in a cramped staircase with high temperatures. Check out the webcam views of New York's skyline and harbor — breathtaking even on the National Park Service website.  Also allow time to visit the interesting museum in Lady Liberty's marble base.
Next, hop the ferry to Ellis Island and learn the story of the 12 million people who passed through these gates from 1892 through 1954.  Admission to both Liberty Island and Ellis Island is free but the ferry ride from either Battery Park in New York City or Liberty State Park in New Jersey has a fee.  Visit the National Park Service or Statue Cruises (877/LADY-TIX) to obtain tickets; planning ahead is a must, especially in summer when you'll probably have to book a morning tour to be guaranteed entry.
Central Park
Visit Central Park on a Saturday or Sunday, when cars are not allowed on the 10K (6 mile) Park Drive from 7am-7pm, providing great space for rollerblading, bicycling, skate boarding, or a casual stroll. In the summer, there are often neat tricks being performed by professional rollerbladers around Tavern on the Green at West 67th Street, and it is fun to sit and watch. Since the restaurant reopened in May 2014, you can now get some tasty (albeit pricey) All-American fare at their takeout window, and dine in the garden overlooking the park drive.  Don't skip the Carousel (at about 65th St. open weekends) or the Zoo nearby, both easy to access from just about anywhere — stop and ask for directions if you get lost. Wollman Rink takes to the ice each winter and becomes an old-fashoined amusement park in summer. Rent a row boat or a bicycle at the Boat House at 72nd Street west of 5th Avenue. The Central Park Visitor's Center (212/794-6564) is located mid-park, around 65th Street. Housed in The Dairy, a 19th century Gothic-style Swiss chalet, the Visitor's Center is open from 10am to 5pm Tuesday through Sunday and features a permanent exhibit on the history of Central Park and a gift shop. Stop by to pick up information on current park programs.
Empire State Building
350 Fifth Avenue
New York, NY 10118
212/736-3100
The Empire State Building at 102 stories is the first building in the world to contain over 100 floors. Coming up on its 85th birthday, this iconic feature of the New York skyline welcomes visitors from 8am to 2am!  Since a thorough renovation of the visitor facilities begun by new owner Anthony Malkin, the Empire State's icon has regained its tourist lustre. Guests waiting to board elevators to the 80th floor can learn about the many eco-friendly conservation efforts going on at ESB. This dowager has cut her energy usage by 38% in the past six years. New LED lights being installed on the spire will enable the staff to remotely expand their custom lighting (often done for charities by changing gels on white lights) to thousands of color combinations. From the 80th floor (where the gift shop is), there's a longer line to pack everyone into the smaller elevators going to the 86th floor Observation Deck, but the new photo murals and historic exhibits make the time pass quickly.  We find being outside on 86 and using the guides to study the views is still magic. But many visitors pay the premium to visit 102, the small indoor waiting room built to accommodate the dirigibles which briefly moored there during the 30s. Don't ask about our surprise visit to the open air deck above the TV antennae on 103 – it was a frightening, once-in-a-lifetime experience that we were thrilled to try and relieved not to repeat. Expect surprises likely jazz evenings and extended hours for the late-night crowd.
In addition to phenomenal views, the Empire State Building also offers the New York Skyride ( 212/279-9777 or 888/SKYRIDE), a virtual tour located on the 2nd floor of the building. The complete tour is approximately 30 minutes, ideal timing for families who are on tight sight-seeing schedules. Children must be at least 36-inches to take the Skyride. A combo pass which allows admission to both the Skyride and the Observatory is available.
Top of the Rock
30 Rockefeller Plaza
New York, NY 10112
877/NYC-ROCK; 212/698-2000
If the Empire State Building lines are too long, try your luck at Rockefeller Plaza's Top of the Rock (open daily from 8am to midnight.) As you enter the main entrance on 50th Street between 5th and 6th Avenue, you are directed into the pre-show area. A display of Rockefeller history surrounds you as you walk up to get your photo taken. The next stop is a mini theater where you can enjoy some educational clips about the center. Then prepare for ear popping and amazement as you take the 43-second sky shuttle to the 67th floor (be sure to look up when rising to the top). The atmosphere is relaxing and comfortable as you explore the three observation decks. The first level includes two open-air terraces; the second level is open and the 70th floor is where you'll experience the 360 degrees view of New York City with perfect views of the Empire State Building and Central Park. This "top of the world" feeling is an unforgettable one for the whole family. Make sure to visit the Target Breezeway room for a breeze and a play spot for the kids as colorful lights jump from wall-to-wall. When you leave The Rock, the pictures taken in the pre-show room are available for purchase.
National September 11 Memorial & Museum
90 West Street at Albany (Visitors Center)
NY, NY 10006
212/225-1009
Seeking to commemorate the terrorist attacks of 9/11/2001, travelers from around the world pay their respects at the site of the former World Trade Center. The marble Memorial basins carved with names of the deceased, a striking fountain, a very moving and unusual museum, and the free Visitors Center form a national tribute of remembrance and honor to the 2,983 people killed in the terror attacks of September 11, 2001 and February 26, 1993 (the first WTC bombing).  Within the museum are several galleries displaying various aspects of 9/11, and a guide on how to talk to children about the events of that day. Outside, there is an overpass where you can see some of how much progress has been made to rebuild Ground Zero; World Trade Center 7 is complete and the Freedom Tower, now the tallest building in New York City, stands at a soaring 1,776 feet, referencing the year of the signing of the Declaration of Independence.  Advanced tickets (free to see the outdoor memorial but admission is required for the museum) should be booked online.
The High Line
10th Avenue between Gansevoort Street and 30th Street
New York, NY  10011
212/500-6035; 212/206-9922
The High Line elevated urban park has been a New York "must-see" since it opened in the spring of 2009. Built in 1934, it was originally a freight line constructed above ground in this highly industrial neighborhood, allowing trains direct access to factories and warehouses. Over the next 50 years, as interstate trucking took over most of these functions, trains stopped running on The High Line, and portions of it were demolished. In 1999, a group of West Chelsea residents formed "Friends of the High Line" to restore it and now it forms a really unusual, creative linear park offering Hudson River and skyline views that can't be seen elsewhere. Walk it and you'll see some places to snack, as well as trendy restaurants and boutiques inhabiting the old meatpacking warehouses on the cobblestone streets below. Done in three sections, construction of the full length from Gansevoort Street to 34th Street is now complete. You can gain stair and elevator access at the southern and northern ends, plus at 14th and 16th Streets (elevator access); West 18, 20, 23 (elevator access), 26, 28 and 30 (elevator access). The park is wheelchair accessible. Come to stroll, take in the views and relax on unusually designed benches and lounge chairs or the lawn.  Bring a snack and your iPod and chill out while enjoying their scheduled events, public programs and Family programs.
Yankee Stadium
1 East 161st at River Avenue
Near Bronx River Parkway and Boston Road
Bronx, NY 10451
718/579-4594
Tour the brand new home of the Bronx Bombers, 2009 World Series champs, and take in a game. The fancy stadium has escalators and family amenities, such as family restrooms, as well as foreign beers and an on-site butcher who will cut your chops between innings. The old Yankee Stadium was disassembled by hand, so that the team's 16 retired numbers and their corresponding placards could be moved to the new Monument Park, which has the original statues of Babe Ruth, Lou Gehrig, Mickey Mantle, Joe DiMaggio and Miller Huggins, along with a memorial to the victims of the Sept. 11, 2001.
Some Great NYC Neighborhoods
New York's ethnic neighborhoods are world-famous — in fact, many immigrants want to see where their cousins and cousins' cousins live as soon as they step off the plane! Find time to book a free walking tour with Free Tours By Foot (646/450-6831) who offer six different 2-hour routes at no cost, just for tips!
Little Italy
Canal-Houston-Elizabeth-Lafayette Streets. The main street is Mulberry Street
New York, NY 10013
Best on a late Summer/early Fall evening, Little Italy is a great place to take the kids for dinner (personal favorites are Benito I, or Sal Anthony's both located along Mulberry Street). Reservations are hardly necessary and almost all of the restaurants in this neighborhood are casual. Make sure you sit at the outdoor tables and people watch, and then continue on and stroll beneath the lights of Little Italy. During the day, shop for authentic Italian groceries from the many specialty food shops. Visit the famous Ferrara Bakery & Cafe (195 Grand Street, between Mulberry & Mott Streets, 212/226-6150) for some truly delicious Italian desserts.
Chinatown
South of Canal Street from Allen Street to 6th Avenue
New York, NY 10013
Generations of immigrants and centuries of Chinese culture are entwined in the winding streets of the largest Chinatown in the United States, filled to the brim with shops and restaurants. Visit the Chinatown Information Kiosk on Canal Street between Walker and Baxter Streets for maps and information. Chinatown can get very crowded, so if you're in a rush it may be in your best interest to skip it. After a brunch of dim sum at 20 Mott Street (20 Mott St., 212/964-3838) or Mandarin Court Restaurant Inc. (61 Mott Street St., 212/608-3838 ), stop at the Chinatown Ice Cream Factory (65 Bayard St. between Mott and Elizabeth Sts.,212/ 608-4170) where the freshest ice cream in NYC is found. In addition to conventional flavors they have Asian specialty flavors like mango, red bean, and green tea.
Lower East Side
South of East Houston, bordered by the East River and the Bowery
New York, NY 10002
Explore immigrant culture and cuisine in a neighborhood, once filled with pushcarts, that is now a "happening" spot. You can still tour remnants of the old ways of life, including some Orchard Street shops, historic synagogues and the old Municipal Bath House, where tenements dwellers would go to bathe. Treat yourself to pickles, corned beef and pastrami sandwiches (and don't forget hotdogs) at Katz's Deli (205 East Houston Street at Ludlow), knishes from Yonah Shimmels Knishery (137 East Houston Street) and smoked fish from Russ and Daughters (179 East Houston Street, or at their comfortable cafe at 127 Orchard Street). Free walking tours of the neighborhood, offered Sundays at 11am, meet in front of Katz's Deli.
For an in depth look at tenement life, plan to tour the Lower East Side Tenement Museum (buy tickets at 103 Orchard Street, 212/982-8420) where you are invited into the apartments of five families who lived and worked in this building, their first homes in America. Learn about the impact of the garment industry on these families and how they adjusted to life in a new world. A guided neighborhood walking tour is also an option.
Phew! That's it for now!  Please tell us what you enjoyed most in the Comment field below!
Dear Reader: This page may contain affiliate links which may earn a commission if you click through and make a purchase. Our independent journalism is not influenced by any advertiser or commercial initiative unless it is clearly marked as sponsored content. As travel products change, please be sure to reconfirm all details and stay up to date with current events to ensure a safe and successful trip.
---