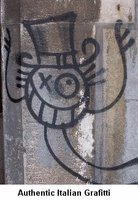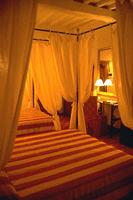 This family took their teens to Florence and around Tuscany, in Italy, for spring break and learned that museums can be as delicious as the gelato.
Italy. Just mention that you are going on vacation to Italy and people get that dreamy look in their eyes. Everybody loves Italy. What's not to love: the art, the food, the scenery, the people…it's all amazing. And so we learned on our recent visit there. Here is my account of our four days in Tuscany, with stops in Florence and Siena.
Magical Florence
Florence, known as the "cradle of the Renaissance," is a city that is overrun by tourists and art-history majors. And it is crowded. We were there at Easter and could barely walk down the narrow streets. I can only imagine what it's like during the summer. And, be careful if you step off the sidewalks…the drivers here are crazy.
Get out your walking shoes and traverse the city by foot. Even our hotel, the Hotel Cellai (Via 27 Aprile 14, 52/R, 50129, Florence – Italy; 01139 055 489291), was within walking distance of the train station. It was a quaint hotel that's very centrally located and just a short walk to most of the major museums, shops and sites. It even has a great rooftop garden, perfect for a late afternoon snack (the hotel supplies free coffee and snacks every afternoon) or to watch the sunset. Once, tired of eating big meals out every night, we bought some bread, cheese and prosciutto at a local store and had a relaxing picnic dinner under the stars.
Orientation to the Sights of Firenze
Our first stop was the Duomo (free of charge) and the adjacent Bapistry with its famous gilded Gates of Paradise (though these are a copy; the originals are housed in the Museo). For views, you have a choice of climbing to the top of the Duomo, or the bell tower next door.
We chose the bell tower so we'd have a view of the Duomo's famous dome. Unlike Venice's bell tower, there is no elevator here so you need to climb all 414 steps to the top, but the views of the city are worth it.
Florence is a city for shopping, which we really didn't do. There are many outdoor markets and vendors selling gorgeous leather purses, coats, belts, wallets, etc. You may want to shop around first to get a fix on the going rate and then bargain for what you'd like to pay. There's usually room for negotiation, especially if you're paying cash.
The stalls on the Ponte Vecchio are great for window-shopping, unless you're in the market for gold or silver jewelry. I loved reading the story that the Nazis, who were blowing up all the bridges nearby during World War II, spared this bridge because they found it too beautiful to destroy.
Check out the Mercato Centrale market early in the day (it closes by 3pm) for beautiful fruits, vegetables, meats and cheeses if you're thinking of having a picnic or want some edible goodies to take home.
---
Glorious Florentine Arts
Art is really why you come to Florence — the home of Michelangelo's David and Botticelli's "Birth of Venus." Make sure to get advance reservations with a set time for your visit at the Uffizi and L'Accademia (you can ask your hotel to make them). It costs an extra €3 per person but it's well worth it when you only wait about 20 minutes to get in and everyone without reservations is waiting 2 to 3 hours on a very long line.
The Uffizi is known as the greatest gallery of Renaissance art anywhere. It was here that we saw paintings by the "Ninja Turtles" of the art world — Leonardo, Michelangelo, Raphael and Donatello. I read an article that suggested sending kids on a "Ninja Turtle" scavenger hunt to find examples of each of these great artists for whom the famed cartoon Turtles are named. Even my big kids got a kick out of that. We also saw the works of Caravaggio, Rembrandt, Titian, Giotto and many more. Among the top 10 at the Uffizi you'll find Botticelli's "Birth of Venus," Leonardo's "The Annunciation," Titian's "Venus of Urbino," and Parmigianino's "Madonna."
At Galleria Dell'Accademia, the main attraction is Michelangelo's David. Although you've seen pictures of it hundreds of times, it's so much better in person. Up so close, the realism in David's facial expression, the curves of his muscles, even the rippling veins in his arms are incredible. And you can get close since the museum only lets in 300 visitors at a time so it's never too crowded. Don't even think about taking a video or photos in there, however. It is fun to listen in on the English tours if you haven't bought the headphones and there's always someone explaining something.
Also check out Piazza delle Signoria, long the center of civic life in Florence and now an outdoor sculpture park. There's a copy of the David statue (the real one once stood here) and other famous sculptures like Benvenuto Cellini's Perseus holding the severed head of Medusa.
Don't miss Santa Croce, what my guidebook called Florence's "Westminster Abbey" because it holds the tombs of such Italian geniuses as Michelangelo, Galileo, Marconi, and Dante. My youngest son loved the statue that supposedly inspired the Statue of Liberty. We had fun looking for similarities to our lady in the harbor including the broken chain this version is holding and her laurel crown.
Masterpieces of La Cucina Italiana
While you're in this area of Florence, you must taste the absolutely best (I'm not kidding you) gelato around at Vivoli (via Isola delle Stinche 7r, 055 292 334) just a few blocks from Santa Croce, tucked in a back street. We went back several times to sample as many flavors as possible. Our favorites were meringue and anything with chocolate or hazelnut in it — I'm salivating just thinking about it.
We had probably our best meal of the whole trip in Florence at La Giostra (Borgo Pinti 10r, 055 241 341), where they greet you at the door with a glass of sparkling wine and serve a humongous plate of antipasto (free of charge). We definitely didn't need to order appetizers or dessert, but who could resist. I savored every flavor so much so that my son noted "She's eating with her eyes closed!" It was that good. We left completely stuffed and needed the walk back to the hotel to work off the meal.
Another great restaurant recommended to us was Il Latini (Via dei Palchetti, 6r), a Tuscan trattoria where you get an amazing price fixed meal served family style.
Florence is a great central location for day trips to Pisa, San Gimignano or Siena, all only an hour or so away. You can rent a car (if you're brave and know how to drive a stick-shift) and hit several of the beautiful towns in Tuscany, but we chose to take the train to Siena and spend a night there before ending our trip in Rome.
---
Florence Sightseeing & Trip Planning Tips
The Florence Tourist Office is known as the Amministrazione Provinciale Di Firenze or APT, and it's located on Via Manzoni Alessandro, 16, 50121 Firenze (FI), Italy. Check out their Firenze Turismo website or call them at +39/ 055 23320 if you have questions while in town.
The Florence Tourist Office, has, of course, millennia of experience in welcoming tourists to the city. We are delighted with their newest initiative, the "Florence With Children Guide." Said to be a practical, easy-to-use book written by APT Florence and the Touring Club Italiano, it is currently only available in Italian. The guide is helpful to all kids though, because it highlights Florence and the 43 townships in the Province according to their artistic and historic monuments, museums, interactive learning areas, playgrounds, sports fields, performances, libraries and places to have a snack or buy a special toy. For more information, visit the APT website.
To aid in organizing your sightseeing, here are some notes on the four historical districts of Florence: Santa Maria Novella, San Giovanni, Santa Croce, and Santo Spirito.
The Santa Maria Novella district is a popular first sight because it is the where the railroad station is. No one will miss the station's "Italian rational style"of architecture, the austere look many ascribe to Mussolini, who ruled Italy during the pre-WWII years. There's a church and museum of the same name that contain many world-class religious artworks, the 16th century Fortezza da Basso, the Palazzo Rucellai dating from 1446, and the house museum Museo Di Palazzo Davanzati, a wonderful example of Florence's golden years furnished by a noted antiques dealer.
In the San Giovani area, stop into the San Giovani Cathedral, Baptistry and the Museo dell'Opera del Duomo, where you can see the church interior and campanile, or bell tower. The most important works in the museum are by Michelangelo ("Pietà "), Donatello ("Mary Magdalen", "Cantoria"), Arnolfo di Cambio ("Boniface VIII") and Luca della Robbia ("Cantoria"). The Palazzo Medici Riccardi from 1444 is typical of privately commissioned Renaissance residences. The Medici family tombs, tucked into a church designed partially by Brunelleschi and Michelangelo, are nearby in Basilica of San Lorenzo. Allow plenty of time in this district to visit the Accademia (site of Michelangelo's David and countless masterpieces), the frescoes in the Convento di San Marco, the renowned Archeological Museum, and one of the city's most important churches because of its Virgin Mary icon, the Basilica of the SS. Annunziata.
The Santa Croce neighborhood is comprised of the famed Palazzo Vecchio, the ducal residence dating from 1299 and rebuilt several times. You'll need a day at the Uffizi Gallery, the collection founded by Francesco I de Medici, followed by stroll along the painting-lined Vasari Corridor that connects the Uffizi to the Pitti Palace, passing above the romantic Ponte Vecchio en route. The Museo Nazational del Bargello, built as the home of a local militia leader in 1255, now houses the country's major collection of sculpture and decorative arts. Other treasures include the monastery designed by Filippo Lippi, Casa Buonarroti, the house of Michelangelo's heirs containing some of his work, a synagogue and Jewish Museum, and the Basilica of Santa Croce where Giotto's frescoes are preserved.
The district of Santo Spirito, surrounding the church of the same name, is in Oltrarno. An area of superb Renaissance architecture, this is also a fun place to walk around for kids because the storefronts are rich with craftsmen, restorers and antique dealers. The Brancacci Chapel is famous for its frescoes by Masaccio; it is located in the 13th century church of Santa Maria del Carmine. Children may also respond well to the unusual Museo Zoologico La Specola's large collection of preserved animals and wax figures. You'll need another day at the Pitti Palace and surrounding Boboli Gardens. Among the many museums and galleries within its grounds, focus on the private collections of the Grand Dukes in the Palatine Gallery.
---
Siena & Environs in Tuscany
Since you're not too far away, you'll want to explore the Tuscan countryside.  Siena is a walled medieval hill town in the heart of Tuscany, about an hour south of Florence. One of the main attractions is Siena's Piazza del Campo, a central square where crowds stroll, sit, sleep, picnic, and people watch. It's also home to the twice-a-year, bareback Palio horse race which has been staged here since the Middle Ages. If you're visiting in the summer, check the exact dates of these 90-second races. They are usually held at the beginning of July and the middle of August, and it's hard to find a hotel during the week-long festivities.
The winner of the "coolest church award we saw on our entire trip" goes to the Duomo in Siena, a large gothic cathedral with an ornate masterpiece of a façade and an inside that's completely covered with black and white stripes like a gigantic zebra. Even the floors are an amazing collection of mosaic panels created by Siena's top artists and telling biblical stories. Most are roped off to protect them from thousands of feet and at times some may even be covered.
We spent just one day here, wandering around off-the-beaten path and finding some great views of the city and the neighboring countryside. We also joined the throngs of tourists in del Campo, snacking, people-watching and just lying in the sun on the inclined cobblestones.
We watched the sun set from our balcony at the Hotel Duomo Siena (Via Stalloreggi, 38, 53100 Italia; tel +39/0577/             28 9088) and had a delicious meal at Antica Osteria Da Divo (via Franciosa 29, 057 728 6054), sitting under the vaulted ceiling dating back to the medieval era.
Regional Tuscany Trip Planning & Sightseeing Tips
Agenzia Per Il Turismo Di Siena (APT at +39/ 0577 42209) is at Via Termini, 6, 53100 Siena (SI), Italy. The tourist office covers all of Terre Siena, focussing its energy on helping families with children get to know the province and better understand its rich history. In this special website, Hospitality Family Circuit, families can read about the agriturismo or farmstays, hotels and B&Bs that reach out to families with local guides to attractions of interest to younger children.
Within the city, in addition to the Gothic architecure evident everywhere, the Palio and its history, and the charming residential lanes best seen after the crowds depart, there are four major museums: Museo Civico on the Piazzo del Campo (site of the famous Torre or tower), Santa Maria della Scala and the Museo dell'Opera Metropolitana (both on the Piazzo Duomo,),and the Pinacoteca Nazionale (Palazzo Buonsignori – Via San Pietro, 29) or art museum. For a break, duck into the Museo d'Arte per Bambini, at Via dei Pispini, 164 (Tel: 0577 46517),
Another day trip from Florence is to San Gimignano, a medieval town whose picture-perfect architecture and ambiance are best appreciated before or after the daytrip crowds are there. Be sure to stop by the Ufficio Informazioni Turistiche (+39/ 0577 940008) located centrally at Piazza Duomo, 1, 53037 San Gimignano (SI), Italy for maps and a current schedule of local concerts and events.
A highlight of any visit for families with curious (and brave) children is the Medieval Criminal and Torture Museum, (Museo della Tortura e di Criminologia Medievale) at Via del Castello 1, San Gimignano 53073. Its collection of torture devices and artifacts, exhibited within view of historic etchings and paintings illustrating their use, is quite extraordinary.
---
This story was accurate when it was published. Please be sure to confirm all rates and details directly with the companies in question, and stay up to date with current events to ensure a safe and successful trip.