Put on your dancing shoes to get your groove on, because the Caribbean's biggest cultural music festivals are heating up during the Fall season between the months of September and November. From Aruba to the Dominican Republic, Anguilla, Dominica or Jamaica to Mexico and all across the islands, prepare to be blown away by the biggest cultural events of the year.
We find that things tend to get steamier in the Fall. Whether it is the spicy food being served or a band heating up the stage, there's always something surprising about these Caribbean Music Festivals that is guaranteed to leave visitors wanting to coming back every year.
Riviera Maya Jazz Festival, Mexico
Although not technically a Caribbean island, if your family is looking for music with a beach vibe, head to Mexico's Yucatan peninsula this fall for the annual Riviera Maya Jazz Festival. Dubbed a "fiesta" of sun, ocean and music, the festival is free and takes place on the beach. Upcoming guests have not yet been announced, but in 2017, John McLaughlin and Jimmy Herring, plus Illya Kuryaki and the Valderramas, hit the stage. The festival will again be held at Mamitas Beach Club seafront in Playa del Carmen. Mark your calendars for November 30-December 2, 2018.
Caribbean Sea Jazz Festival Aruba
The sixth edition of the intimate Caribbean Sea Jazz Festival Aruba on Aruba is around the corner. A terrific line-up of local and international bands and artists is going to entertain on September 21 and 22, 2018 including Jorge Celedon, Sister Sledge and Di-rect. Well-known names, upcoming stars, but also budding talent will vie for your attention on the various stages at Cas di Cultura Plaza. And of course there will be dance, poetry and art mixed into the whirlwind of music that hits Aruba. Visit the Sea Jazz Festival website for tickets and schedules.
Dominican Republic Jazz Festival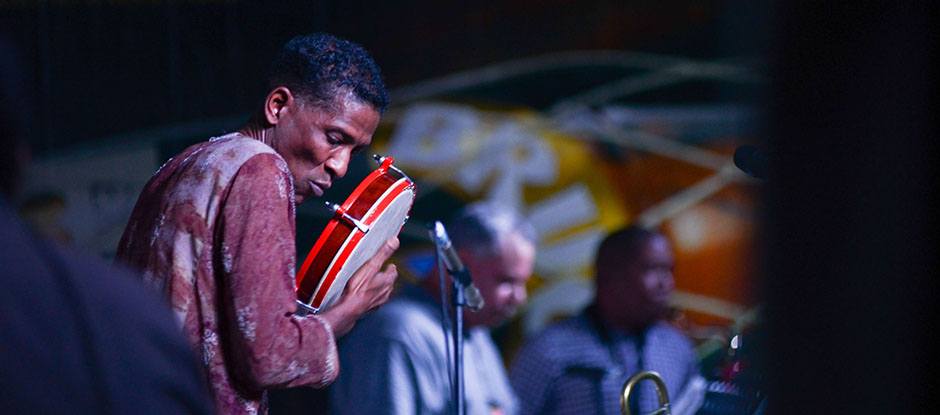 After 22 years, the Dominican Republic Jazz Festival, held on select nights August 25 to November 4, 2018, has became a sensation attracting guests from all over the world.
Presented by FEDUJAZZ and the Ministry of Tourism, visitors can tour the island and enjoy six nights of free concerts in different resort areas of the island: August 25 – Punta Cana, October 26 – Santiago, November 1 – Sosúa, November 2 – Puerto Plata, November 3 & 4 – Cabarete. Cabarete, the country's windsurfing capital is home to the FEDUJAZZ foundation. Over the years, the festival's acclaimed lineup has included favorites such as Esperanza Spalding, Joe Lovano, Danilo Perez, Néstor Torres, Chucho Valdés, Arturo Sandoval, Chuck Mangione, and Grammy Award nominee Pedro Pablo "Pedrito" Martínez. Shows are free, with VIP tickets sales benefitting FEDUJAZZ, which provides free music education for the youth of the Dominican Republic. Book hotels early for this one.
Dominica's World Creole Music Festival
Celebrate Creole music this year October 26, 27 and 28 on the small island of Dominica. Presented as "three nights of pulsating rhythms," the Dominica World Creole Music Festival (WCMF) takes place at Festival Village in the Windsor Park Stadium. This year's international talent includes Sweet Micky, Klass, Machel Montano, Jean Marc Ferdinand plus many others. For schedules, tickets and suggested places to stay during the event, visit the WCMF Dominica website.
And Jamaica?
Jamaica is arguably the Caribbean island best known for its popular music, from reggae to jazz, house to ska. However, the biggest music festivals don't take place in autumn. Instead, the year dawns with Rebel Salute, a Rastafarian festival at Grizzly's Plantation Cove, Prioy, St. Ann. Serving no meat or alcohol (but plenty of ganja), this festival traces the spiritual and historic routes of reggae with big name talent.
Reggae Sumfest — heir to the Reggae Sunsplash Festival which began in the 90s — takes place in Montego Bay over a full week in July. Each year, they manage to bring top talent to the island and fans keep coming back for more.
Whenever you visit the island, don't miss the Bob Marley Museum in Kingston.  Visitors can tour the late singer's home and his famous recording studio, Tuff Gong.
---
This story was accurate when it was published. Please be sure to confirm all rates and details directly with the companies in question, and stay up to date with current events to ensure a safe and successful trip.