Fall foliage tours and affordable leaf peeping road trips are easy to plan if you use this How-To, Where-To Leaf Peeker's Guide with tips on the best places to see leaf colors changing. In this pandemic year, a leaf-peeping road trip is a safe bet in most counties as long as you remember to wear masks, keep your distance from others and wash hands frequently.
While you're out, you'll probably find a fall festival at your destination to make it a fun day's outing or, maybe enough harvest events for an entire weekend getaway for the family.
Where to see the leaves change
Most of the US is open for autumn foliage viewing but some of the states really know how to highlight Mother Nature's show.
The following states and regions are so proud of their fall foliage and leaf "peeping" or leaf "peeking" (or even leaf "peaking") season, that they have established several resources to help you determine when the leaves change.
Take advantage of up-to-the-minute websites and mobile apps created by tech-savvy tourism offices to plan your best fall foliage viewing trip ever. These folks are ready to advise travelers on current local conditions of foliage and estimated Peak Leaf Peeking in their area.
Best Times of Year to Leaf Peep
Generally speaking, the prime season for observing fall foliage is from mid-September to late October. The color change generally works its way from north to south — meaning peak leaf viewing earlier in the season in northern areas. Colors appear first in the mountains, and they run from higher elevations to lower elevations — meaning mountainous regions will turn color before nearby valleys.
Directory of Leaf Peeker Hotlines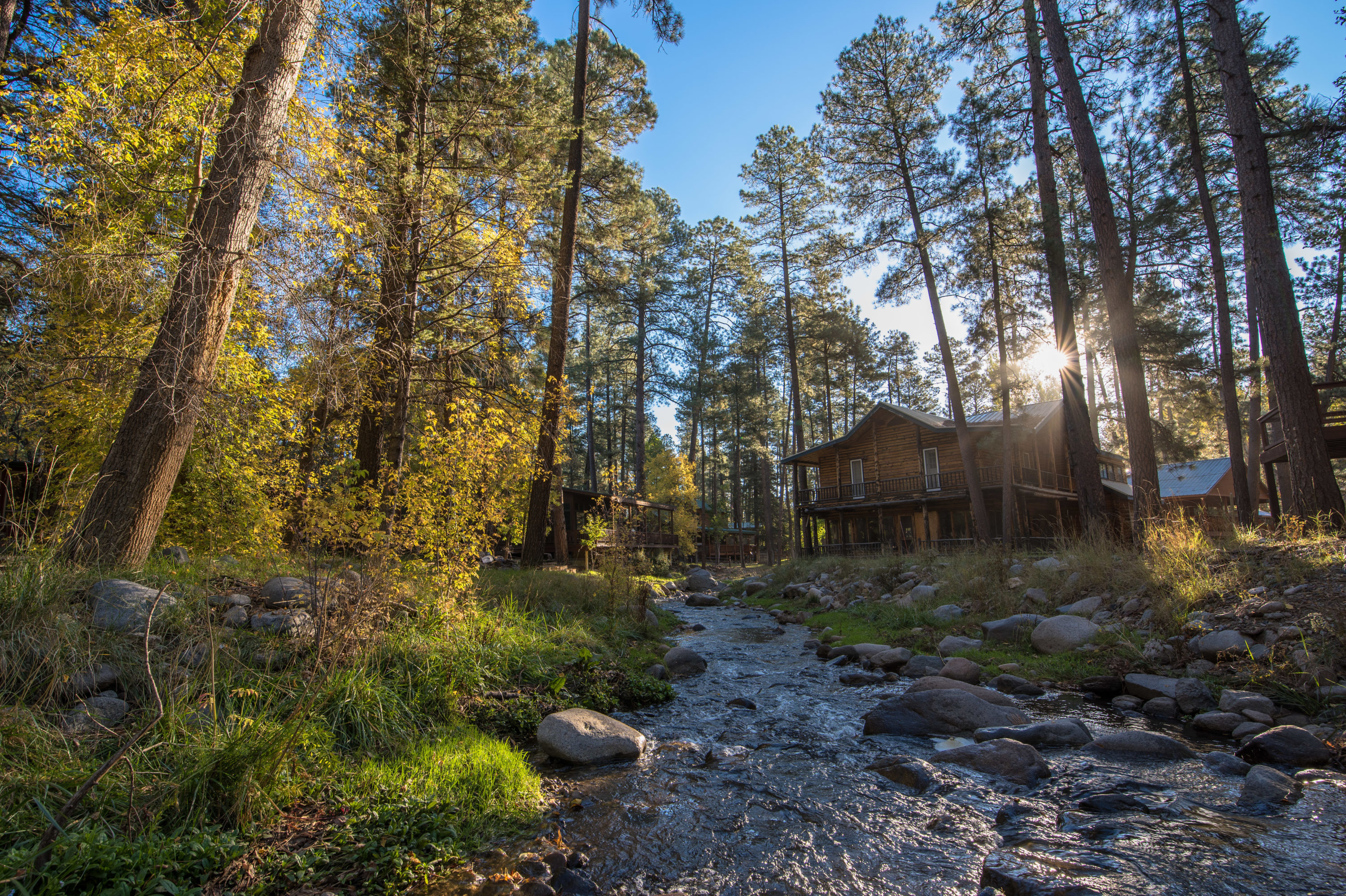 Here's FTF's guide to the key leaf peeking states (some web pages may operate only seasonally.) Plan and work with the local tourism office to find reasonably priced hotels for your family. And keep in mind that the least traffic and best lodging rates will be midweek.
Outside the Box Leaf Peeking: Colorado & California
Remember to think outside the box when it comes to fall foliage travel.
For example, there's gorgeous foliage on view of a different kind in Grand County, Colorado within an hour's drive of the Denver Airport. In Colorado, towering mountains (some already snow-capped) frame the golden aspen, orange cottonwood and glittery willows. The occasional moose sighting makes a leaf peeper's road trip a whole other adventure.
Even the sunny state of California is tooting its foliage horn, with a great blog — California Fall Color manned by dozens of local leaf spotters, who post their observations and photographs daily so that road trippers can find the best view of changing aspen and cottonwood in the state's diverse terrain.
Moreover, don't forget that climate change may be responsible for unexpected sights in many areas.
Why do leaves change color?
Leaf colors change everywhere, even in the heavily forested Ruidoso, New Mexico. They turn color because cooler temperatures and shorter days cause them to stop producing chlorophyll, the natural chemical that makes leaves green. With the green pigment gone, the colorful pigments of other plant substances called carotenoids (yellows and oranges) and anthocyanins (reds) become visible.
Which Leaves are Which Color?
Expect poplar, honey locust, gingko, beech, most birches and chestnut trees to have their leaves turn varied shades of yellow before dropping to the ground. Perhaps the prettiest are the Aspen trees, which turn a vivid gold with slightly different shades on both sides of the leaves.
Typically, the walnut, butternut, catalpa, elm, hickory, linden, sycamore, grey birch, and oak trees turn brilliant shades of rust, green and yellow and often a combination of these.
The beautiful maple leaf is famous for turning a striking shade of red. Sassafras and sumac trees display a gorgeous array of red, orange and purple leaves at their peak leaf-change.
Traveling with anyone who suffers from protanopia or color blindness? According to the vacation home specialists, Vacasa, the state of Tennessee offers Color Blind Viewfinders at several scenic locations to assist you in enjoying the splendid show.
Leaf Peeker Tips for Kid Travel
Most families don't have to travel far or plan a New England leaf-peeping road trip to see the leaves changing near their home, but they do have to plan.
Michael Day of the University of Maine notes, "Three primary factors influence the intensity of foliage colors during the fall season: photoperiod, cool air and water stress." Our changing climate has an impact on the last two factors, and makes predicting the peak foliage times much more difficult. That's why we recommend you check mapping and traffic apps and Leaf Peeper Hotlines for optimum viewing dates while planning your trip.
If you're committed to a peak New England weekend like Columbus Day, you will have to book a room several weeks in advance of the leaves turning. Planning an early season trip in mid-September, or a late one after the forecasted peak — typically late October and early November — means better rates at local accommodations.
Once you hit the road, keep in mind that this is a very popular activity, and you may well be stuck behind a huge tour bus on a narrow mountain road for longer than your back seat crew can tolerate. Be sure to pack snacks and beverages for the car, and cameras, batteries and Ziploc baggies for leaf collection.
Again, we stress: The roads will be significantly less crowded during midweek visits. Book early with sites like Booking.com. Once you decide on your destination, check the tourism office sites to find accommodations in your budget range.
Dear Reader: This page may contain affiliate links which may earn a commission if you click through and make a purchase. Our independent journalism is not influenced by any advertiser or commercial initiative unless it is clearly marked as sponsored content. As travel products change, please be sure to reconfirm all details and stay up to date with current events to ensure a safe and successful trip.
---