Let's celebrate by planning our fall family getaways.
No, we're not celebrating the end of the pandemic, not with the Delta Variant still wreaking havoc around the world. Things are looking up, however, even as we're being told to mask up again and our kids under 12 still can't be vaccinated. We just have to be careful.
So, why celebrate? For one thing, public health experts tell us we can safely head outdoors for fun this fall. That means apple picking, pumpkin picking, corn mazes and hayrides.
Fall festivals are coming back — with Covid protocols, of course. (To keep everyone in the family safe, take advantage of the American Academy of Pediatrics informative resources about kids' vaccines and more.) Plan a fall trip to a state or lesser-known national park to enjoy the foliage. Book a rental house in ski country and spend a weekend hiking or biking. Go camping, glamping or whitewater rafting – perfect for a fall family getaway. Celebrate at theme parks ahead of Halloween.
Whatever you plan, look for places where COVID cases aren't surging. Follow the latest guidelines from the Centers for Disease Control. These precautions are what allow us to travel while the coronavirus pandemic continues. If you are planning to get together with family over Columbus Day, Halloween or Thanksgiving, make sure everyone is on the same page about having relatives come visit, social distancing and face coverings.
So, with those caveats, here are 21 ideas for Fall family vacations and fall getaways where we know you are guaranteed to enjoy yourselves — and stay safe.
AMP UP THE LEARNING WITH MUSEUM-FOCUSED GETAWAYS
Once the kids are back to in-person school, you can plan fall family getaways a drivable distance from home. How about spending a weekend in your favorite city, checking out a fun hotel or a new museum exhibit you've booked in advance? The long-awaited, expanded and reimagined Denver Art Museum will reopen Oct. 24 with more space for family activities; kids under 18 are always free.
There's nothing like a big city, especially for school-age kids, to bring the world's diversity and myriad cultures into focus. In New York, restaurants of every world cuisine are open, serving only vaccinated diners indoors and everyone else outdoors, al fresco, in special sheds. (We learned these sheds are called Parklets in San Francisco.) Broadway is reopening with 45 different shows, and theatres will require proof of vaccination as well as face coverings when indoors. As the nation marks the 20th anniversary of 9/11, visit the 9/11 Museum and Memorial and get a unique vantage point from One World Observatory, on floors 100-102 of One World Trade Center.
An exhibit devoted to Malala Yousafzai, who took a Taliban bullet in her fight for female education and then became the youngest person ever to be awarded a Nobel Prize, opens in September at The Children's Museum of Indianapolis, the world's largest children's museum.
Seattle's Museum of History and Industry is hosting the West Coast premiere of the international traveling exhibit Da Vinci – Inventions, an exciting, interactive exploration of the creative brilliance and inventiveness of Leonardo da Vinci. The exhibition will be on view until January.
The Missouri History Museum in Forest Park has just opened St. Louis Sound, a new 6,000-square feet special exhibit that explores the history of popular music in St. Louis from the dawn of recorded sound in the late 1800s to the turn of the 21st century. Through Jan. 22, 2023, check out the interactive maps of St. Louis musical hotspots and listenable song selections.
Don't forget to book ahead—and to bring your masks.
GO CAMPING TO EXPERIENCE FALL FESTIVALS AND HALLOWEEN FUN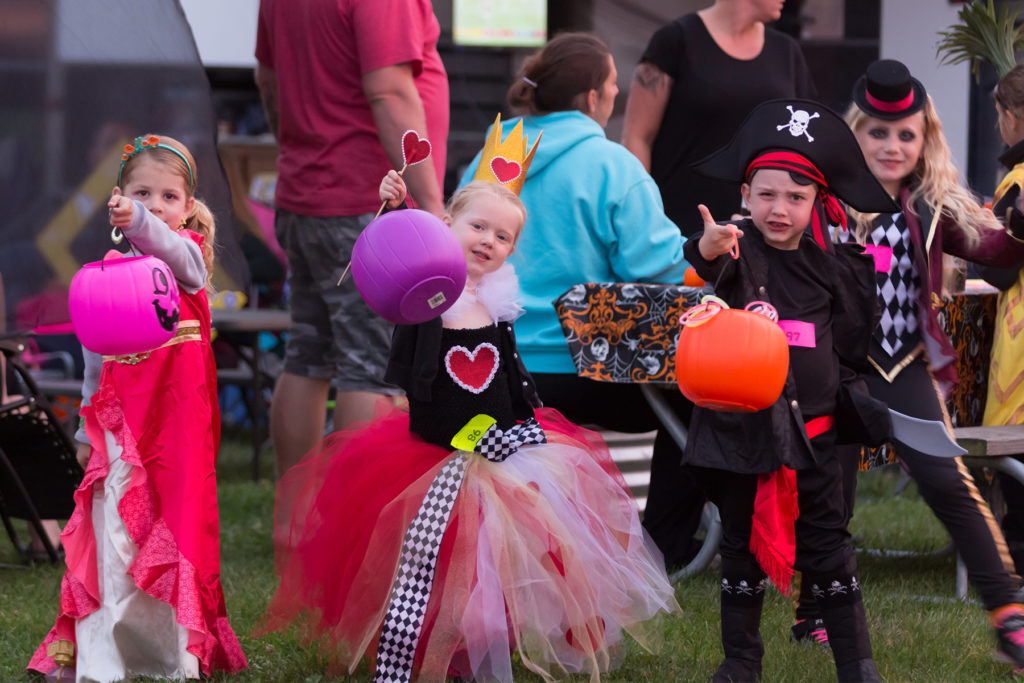 The best and safest way to celebrate favorite fall family events is in the great outdoors, making campgrounds the place to be (and be seen!) this season. Starting now and moving into high gear throughout October, many Jellystone Park locations will be hosting fall and Halloween-themed weekends. From trick-or-treating and costume contests to magic pumpkin fields and haunted trails, a fall family getaway to Jellystone Park is a real treat for guests of all ages. Activities vary by location, so sure to visit the park website (start at JellystonePark.com) of the individual location you are interested in to find out what is on their scary agenda.
The top 6 spooktacular activities at Jellystone Park locations this fall include:
Trick-or-Treating with characters Yogi Bear, Boo Boo and Cindy Bear. Come home with a bag full of your favorite treats.
Costume Contests. Pack your favorite costume for to win in the Most Original, Scariest, Funniest, Best Duo/Pair, Best Group, and Best Pet categories.
Pumpkin Decorating. Pick your favorite pumpkin from the magic pumpkin patch and carve or paint it then enter it in the pumpkin carving and painting contest!
Haunted Trails. Prepare to get spooked on the haunted trails filled with witches, clowns, ghosts, cobwebs, skeletons and a whole lot of scares for all ages.
Wagon rides. Join a "Hey, Hey" wagon ride throughout the park. Enjoy the fall breezes as you check out all the fall and Halloween decorations. If you are lucky, the Yogi Bear characters just might join you.
Cabin and RV Site Decorating Contests. Guests can decorate their cabins and RV sites with ghouls and goblins, spiders and cobwebs, spooky lights and more. Many locations even have cabin and site Halloween Decoration contests each weekend.
As Halloween-themed weekends are among the most popular and special times of the year at Jellystone Park locations across the U.S. and Canada, be sure to book your stay as quickly as possible as many locations sell out. Now is also a good time to plan and book your spring and summer Jellystone Park getaways for 2022. To view the Jellystone Park locations nearest you, please visit https://www.campjellystone.com/locations/.
DO IT! PLAN THAT BUCKET LIST TRIP NOW
It's not too early to plan for 2022 whether you want to organize a family reunion, go on safari, enjoy a tropical cruise or knock off adventures in Antarctica or the Galapagos Islands.
Your family likely has many exotic destinations on its bucket list. This is the time to splurge on a private tour or luxury resort stay – just for you and loved ones. Book a private family tour of Yellowstone National Park with Wildlife Expeditions, based in Jackson Hole, Wyoming. A division of the non-profit Teton Science Schools, Wildlife Expeditions offers a family-oriented, in-the-field, six-hour wildlife viewing while delving deep into the context of this incredible ecosystem. Expert naturalists run the Grand Teton Family Adventure to keep school-age youngsters engaged with spectacular wildlife spotting and foraging for antlers, horns and skulls. Kids also love the take-home gift and activity packet. The new Family Adventure tours start at $900 for four people and are available through September 30, 2021. If you're traveling with grown kids and friends, select the 8-hour trip to explore even farther afield; the Yellowstone Hiking tour starts at $1,250 for four people. Contact the company to plan a variety of private tours – up to 12 guests – later in fall.
Disney Cruise Line has already opened reservations for the much-anticipated Disney Wish, not sailing to the Bahamas until June, 2022. She promises to have enhanced children's programming and dining, including a Frozen dinner theater and an amazing-looking "Star Wars" lounge for adults.
CELEBRATE DAY OF THE DEAD
For a richer cultural experience than autumn's Halloween, plan on celebrating Dia de los Muertos Oct. 31-Nov. 2, 2021. Translated literally as "Day of the Dead," it's a Mexican tradition in which families welcome back departed loved ones, sharing the joys of life with them as their memories live on. One of the biggest and most fascinating three-day festivals is in Oaxaca, a stronghold of tradition, religion and art in western Mexico.
Outside of Mexico, San Antonio, Texas' Day of the Dead / El Dia de los Muertos is the largest celebration. Showcasing its rich Spanish and Mexican heritage, San Antonio produces more than 20 events, including a River Walk Parade, during October and November. Creative and respectful altars are set up around town at galleries, cultural centers and restaurants to commemorate those who have passed on. Base yourselves in the hip new "Pearl" area – an old brewery converted into hip shops, restaurants and hotel and don't miss a bike tour of the original Spanish Missions.
ENJOY FALL FOLIAGE VACATIONS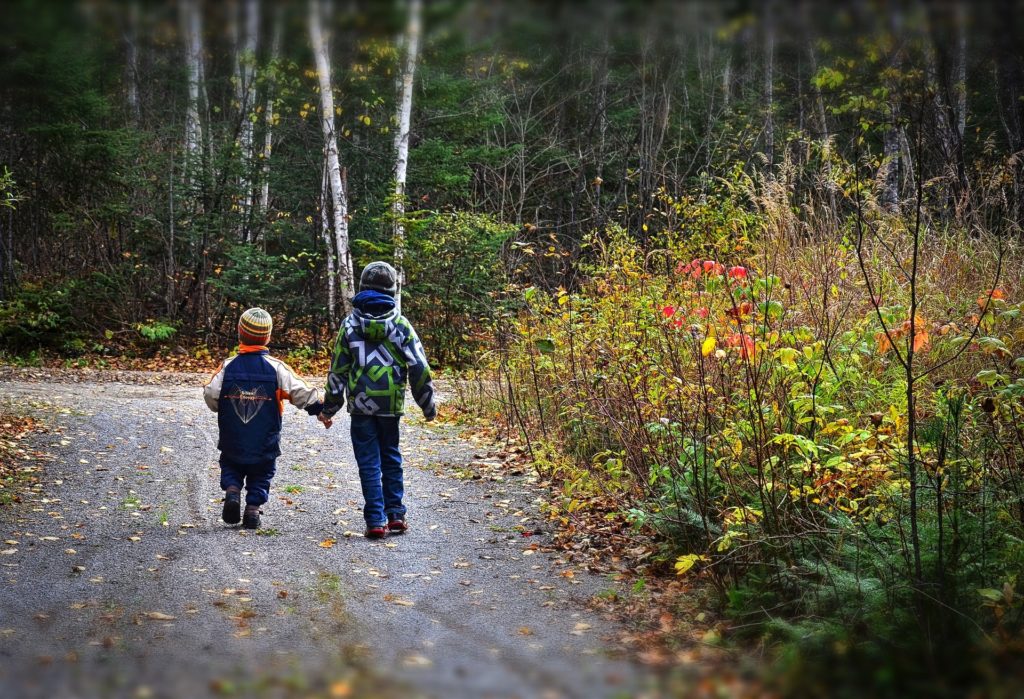 A New England road trip is the classic fall vacation for leaf peepers. States like Maine are at their most colorful, and all the pesky summer bugs are gone.
Yet, many think fall is the best season in the aspen-gilded Colorado mountain towns where you'll find some of the least expensive lodging rates of the year as well as plenty of fall festivals.
In Tennessee's Smoky Mountains, you can also see fall colors until early November. Combine foliage and harvest treats with the local culinary legend, a 25-pound apple pie baked in a skillet sold at Dollywood or through Spotlight Bakery. Check out Eileen's Kid's Guide to the Great Smoky Mountains and the helpful directory to leaf peeping around the USA.
Look for respectful Day of the Dead festivities in other cities, including New Orleans and Los Angeles in the week surrounding Halloween.
EXPLORE BLACK HISTORY IN AMERICA
Greenwood rising is now officially open, 100 years after the 1921 Tulsa Race Massacre in Oklahoma. The interactive center, multimedia displays and museum objects encourage school-age and older kids to learn about Tulsa's Black Wall Street and its history in an innovative new way. The attraction is free, a very intentional decision to make this important story accessible to everyone. The entire Greenwood neighborhood with its shops, murals, churches and memorialsenhances the educational journey, whether you're on a self-guided tour or have a real-life guide to get all of the insights.
Sports fans will appreciate the Negro Leagues Baseball Museum in Kansas City, which honors a century of Black baseball in America. Head over to KC's historic 18th & Vine Jazz District, where the NLBM operates two blocks from the Paseo YMCA where Andrew "Rube" Foster established the Negro National League in 1920. Don't miss a selfie with NLB greats on the Field of Legends.
FLY TO THE PLACE OF YOUR DREAMS AND STAY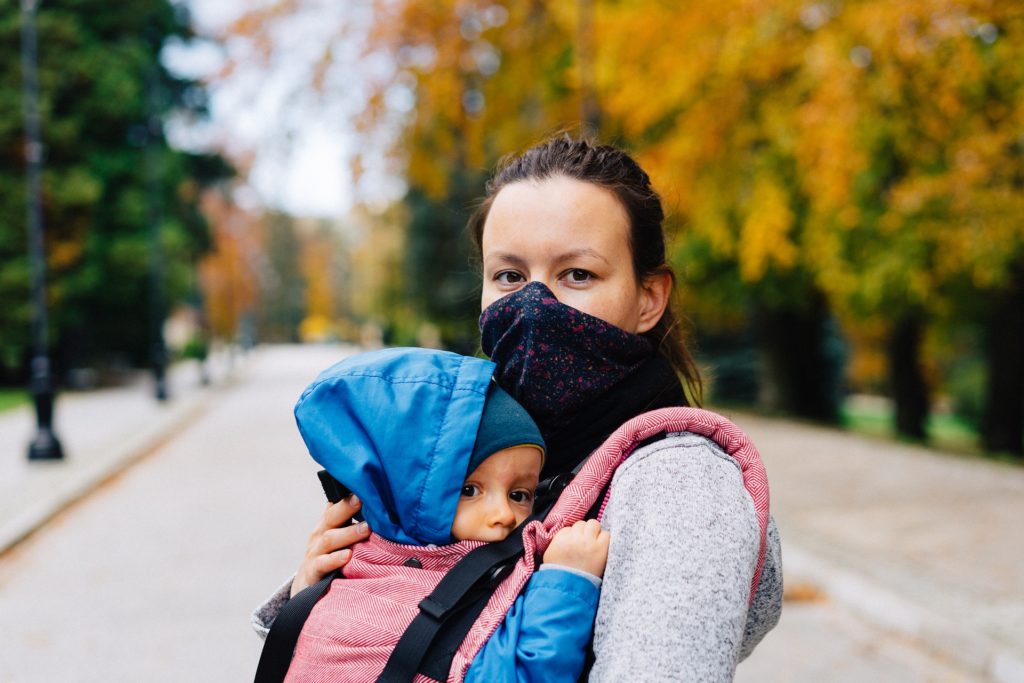 Yes, you can fly during this pandemic, though you may find the skies not always friendly right now with delays and changing schedules. Flight fights, rude behavior and tickets prices also are on the uptick. Public health experts suggest, if possible, to wait until everyone in your family is vaccinated before facing airport crowds. If you are considering a trip abroad, make sure you know what is required to enter that country—and to return to the U.S.
Many families rightfully worry that when they travel, they may get sick, or even stuck if the situation changes, far from home. Now, an epidemic coverage endorsement is available in certain annual travel insurance plans. As a world leader in travel protection, Allianz Global Assistance focuses on travelers' current concerns, which is why it recently made changes to many of its travel insurance plans to include epidemic-related covered reasons. The new Epidemic Coverage Endorsement expands benefits for certain losses related to COVID-19 and any future epidemic. You can find more details at this link. Please, look for "Epidemic Coverage Endorsement" on your Declarations of Coverage or Letter of Confirmation to confirm that your plan includes this endorsement. Terms, conditions, and exclusions apply – benefits vary by policy and are not available in all jurisdictions.

TAKE A ROAD TRIP SOMEWHERE YOU HAVE NEVER BEEN
Virginia's River City is home to the Richmond Folk Festival (Oct. 8-10, 2021). As one of Virginia's largest festivals, it draws fans each year to downtown Richmond's riverfront to celebrate the roots, richness, and variety of American folk arts through music, dance, traditional crafts, storytelling and food. Alongside the performances are a Virginia Folklife demonstration area, children's activities, a folk arts marketplace, regional and ethnic foods, and more.
Fall visitors to Rhode Island will enjoy temperate weather, good deals and a moment to relax on less-crowded beaches along 400 miles of coastline. This "Local's Summer," the Ocean State invites visitors to join in on the secret as they experience Rhode Island like a native in Newport or Block Island. Select Saturday nights from Sept. 4 to Dec. 4, the magical WaterFire Festival returns. In a just-launched initiative, support small businesses in Providence with a Go Providence Pass and get a $100 rewards card to local shops and restaurants that comes with a stay at any participating hotel. Be sure to stop for oysters!
Head to the fresh air, colorful leaves and open fields of Sonoma County, just 45 minutes from San Francisco. Although the famous Sonoma County Harvest Fair has been cancelled, you'll still find more than 400 wineries and over 50 state and regional parks ideal for hiking, biking, birding, kayaking and of course seeing the giant redwoods. Check out our eight little road trips from the Bay Area for other close-to-home road trip ideas.
CATCH SOME HALLOWEEN THRILLS SAFELY AT THEME PARKS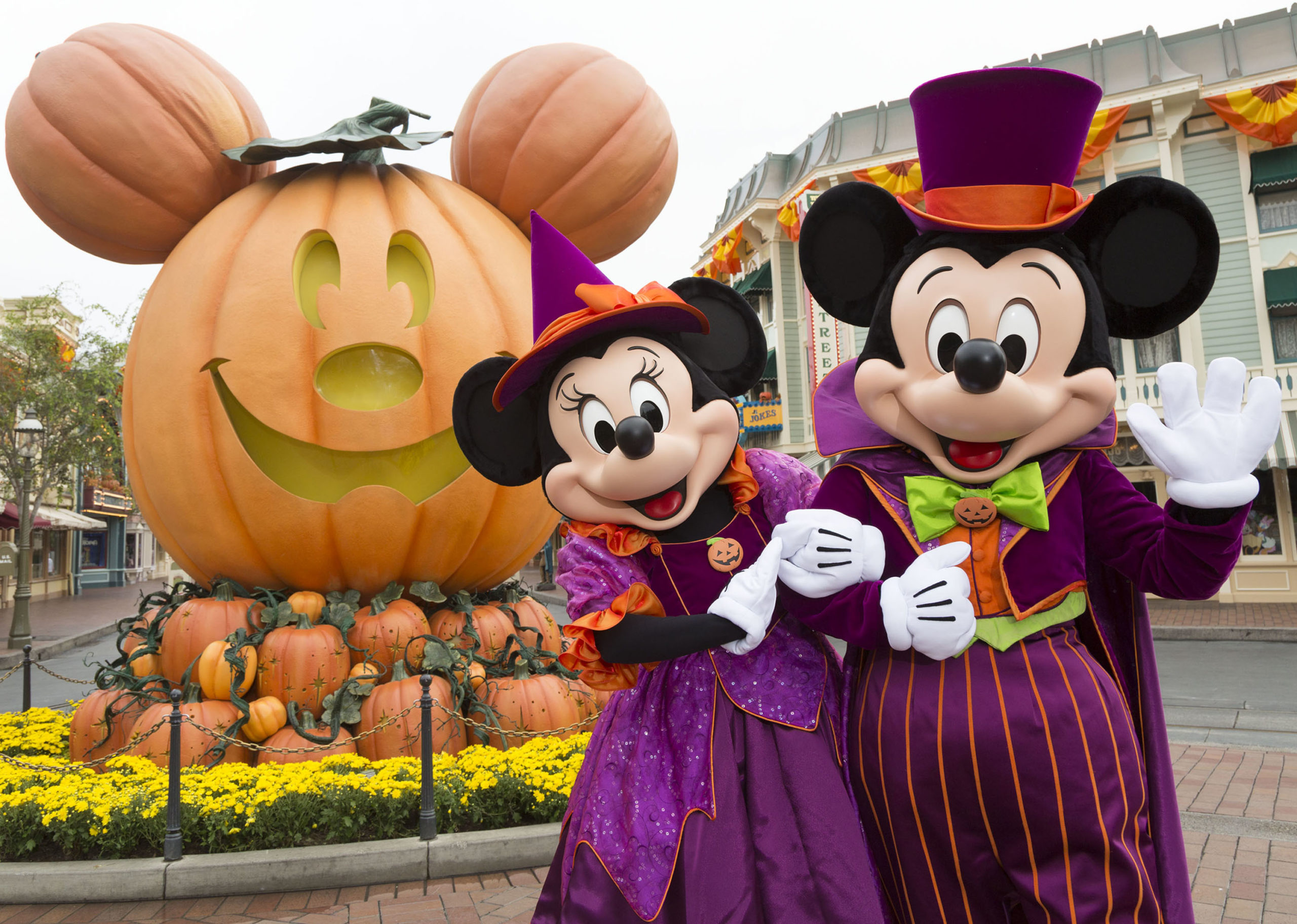 On the West Coast, Fall favorites are back at Disneyland Resort from Sept. 3-Oct. 31, 2021. Put on your ears for Halloween Time and the separate-ticket event, Oogie Boogie Bash – A Disney Halloween Party going on after-hours for 25 nights beginning Sept 9. Festivities at Plaza de la Familia in Disney California Adventure Park honor the spirit of Dia de los Muertos through Nov. 2 enhanced by décor and entertainment inspired by Disney and Pixar's "Coco."
Look out for favorite Disney characters and villains (socially distanced meet n'greets available.) The beloved Halloween makeover includes a Mickey Mouse jack-o'-lantern and special snacks and treats. We love the way spooky seasonal theming transforms Haunted Mansion Holiday and Guardians of the Galaxy – Monsters After Dark. And every night through Oct. 31, in Walt Disney's original park, guests will enjoy a dreadfully delightful treat in the form of "Halloween Screams," a supernatural projection and special effects show.
In Orlando, meanwhile, Walt Disney World is getting ready to celebrate its 50th Anniversary beginning Oct. 1, 2021 with special events—and Covid-19 protocols like face coverings for indoor attractions. California and Florida Disney parks will roll out Disney Genie this fall, a cool new technology developed with fan input that offers tips to help you reduce time in lines and better plan your day in the parks.
There are Halloween doings at other major theme parks, including Halloween Horror Nights at Universal Orlando Resort and Universal Studios Hollywood, Howl-O-Scream at Busch Gardens Tampa Bay and Williamsburg, Virginia and Fright Fest Halloween at Six Flags resorts.
Younger kids will love Brick or Treat and Halloween in Miniland at LEGOLAND Florida. For season pass holders and teachers, there is The Count's Halloween Spooktacular at Sesame Place in Pennsylvania and family fun at Knott's Berry Farm in southern California where Knott's Scary Farm returns at night select dates through October.
Check each theme park's website in advance to find out local requirements (reservations, masks, social distancing.) Expect the experience to be fun — but different.
TAKE A TRAIN RIDE UP A MOUNTAIN ON THE COUNTRY'S HIGHEST RAILROAD
After a $100 million renovation, The Broadmoor Manitou & Pikes Peak Railway outside Colorado Springs, Colorado is back on track. The highest railway in America reaches an elevation of 14,115 feet on the scenic 9-mile trip. Pikes Peak is the star attraction, but the journey is full of show-stopping fall foliage and wildlife. At the top, the new fully accessible, environmentally sustainable Visitor Center welcomes guests with breathtaking views, an elevated pathway and overlook. It was at the top of Pikes Peak that Katherine Lee Bates was so inspired by the view that she penned "America the Beautiful."
On the East Coast, climb to the peak of Mount Washington on the world's first mountain climbing Cog Railway. New Hampshire's White Mountains is packed with fall family vacation packages and many fun activities. Check out the Appalachian Mountain Club accommodations in New Hampshire and Massachusetts for top value lodge or cabin options. Their team organizes guided hikes among the lush evergreens.
GO WHALE WATCHING FOR YOUR FALL FAMILY GETAWAY
Through mid-December, see humpback whales, blue whales, dolphins and killer whales in Monterey Bay. Fortunately, the famous Monterey Bay Aquarium has reopened safely (reservations and masks required) and several marine sightseeing boats are operating with social distancing guidelines. Newport Beach and Depoe Bay, Oregon are other west coast destinations for whale-watching year-round.
On the East Coast, the ports of Bar Harbor, Maine; Myrtle Beach, North Carolina and Cape May, New Jersey feature whale-watching cruises in fall. A New England favorite: 1.5 million visitors annually head out to see humpbacks, finbacks, minke and pilot whales plus the critically endangered right whales in the Stellwagen Bank National Marine Sanctuary. Join them on a New England Aquarium Whale Watch from Boston before the cold weather sets in.
CONQUER THESE FOUR WILD FALL ADVENTURES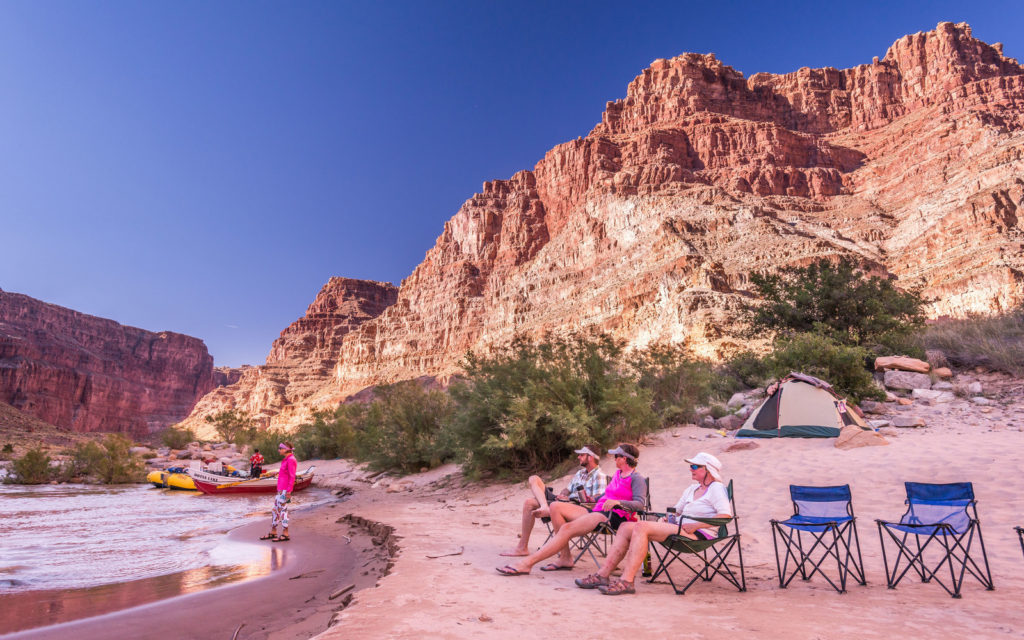 This fall, head to the desert for rafting or to Canada for bear-watching, thrilling ways to recharge and reset. According to veteran rafting outfitter OARS, fall rafting trips come with a magic all their own, especially in the desert Southwest. The dreamy weather is perfect for hiking and exploring. The crowds are gone. Low-stress whitewater and the golden hues of fall colors highlight the landscape.
For the 2021 rafting season through October, OARS reports that it still has space available on three family-friendly Utah trips that promise an unforgettable and off-the-beaten path adventure.
Raft Desolation Canyon on a 5-day whitewater rafting trip through gorges that are deeper in some places than Grand Canyon. OARS' 4- or 6-day Cataract Canyon trip on the Colorado River was Voted "Best in the West" by Sunset in 2019. Choose this one for easy floating, fun whitewater (especially the Big Drops!), epic hikes, unparalleled access to Canyonlands National Park and dramatic red rock scenery. Westwater Canyon is a 3-day Colorado River adventure that includes stand up paddleboarding and inflatable kayaking before tackling exciting, Class III-IV whitewater of Westwater Canyon.
A totally different fourth adventure brings you up close and personal with bears in Canada's British Columbia. With Canada back open to U.S. travelers who are fully vaccinated against COVID-19, there's a rare opportunity to snag a spot on a multi-sport Bear Camp at Chilko Lake trip. Not only is fall prime bear-viewing season, on this unparalleled wilderness adventure you'll stay at an elevated safari camp and raft, sea kayak, and hike your way through this stunningly beautiful region of British Columbia.
RELIVE AMERICAN HISTORY AT AN OUTDOOR LIVING HISTORY MUSEUM
Connecticut's Mystic Seaport Museum is the nation's leading maritime museum. In addition to providing a multitude of immersive experiences that will transport you back to the age of schooners, there's a special hands-on area for younger children. Home Port entertains those 8-12 with crafts and games. The Museum also houses a collection of more than two million artifacts, including more than 500 historic vessels, and one of the largest collections of maritime photography in the world.
The Farmers Museum, in partnership with the Fenimore Art Museum in Cooperstown, has reopened to host some fall family activities. The upstate New York farm, owned in 1813 by author James Fenimore Cooper, is now a living heritage farm dedicated to cultivating an understanding of America's rural culture. Through Oct. 31, cuddle with the small heritage animals, visit the printmaking, blacksmith and other shops and feel the pace of agricultural communities of the past century.
Old Salem Museum and Gardens is in the style of an 18th century village in Winston-Salem, North Carolina. The beautifully preserved village is welcoming back guests from Wednesdays to Saturday. Upcoming workshops conducted by re-enactors and costumed interpreters include woodworking and blacksmithing. The new self-guided Salem Pathways tour allows families to use their cellphone hear stories, see images and learn about daily life from a variety of visitors and residents who were there between 1770-1989.
FALL FAMILY VACATIONS MEAN FESTIVALS
Despite the pandemic, there are some new fall festivals—like the Oktoberfest-themed Breckenridge Fall Family Fair Sept. 24-26. Think Munich in the Rockies (Munich's famous Oktoberfest has been cancelled) and North America's first chance to see changing leaves. There will be OctoberFEAST themed menus around town, Bavarian music, and kid-friendly entertainment. To keep crowds down, there will be two entry times a day.
Half Moon Bay, California calls itself the World Pumpkin Capital. Celebrate all things pumpkin the weekend of Oct. 16 at the Half Moon Bay Art & Pumpkin Festival complete with giant pumpkins, pie eating contests for kids (as well as adults), the world's largest pumpkin carving , the Great Pumpkin Run, harvest-inspired crafts, entertainment and the Great Pumpkin Parade. And of course, the chance to pick your own pumpkins.
In Panama City Beach, Florida, the mid-October 2021 Pirates of the High Seas Fest promises a 2020 virtual event with a pirate battle, magic show, fireworks and Treasure Drop (8,0000 gold and jewel-colored beach balls dropped from nets stretched over the street of Pier Park.) Check out more traditional fall festivals – many involving beer and wine tastings.
HARVEST YOUR OWN APPLES AND PUMPKINS AT U-PICK FARMS
Some of our favorite harvest festivals may only return online but you can get out to a real-life PYO farm or orchard and pick your own right now. Meet local farmers. Pick whatever's in season for meals at your vacation rental or for a picnic. Check out Family Travel Forum's directory of U-Pick Apple and Pumpkin Farms near major cities and PickYourOwn.org for other regions. Allow plenty of time to conquer a corn maze while you're there.
The National Apple Harvest Festival in Pennsylvania has been celebrated the first two weekends in October for more than 50 years. Make time for hayrides, puppet shows, cooking demonstrations (have you ever tried to make scrapple?) apple art and even apple guacamole.
Fall is also great time to visit farmers' markets and pick up crafts and items like honey that make good holiday presents. At San Francisco's famous Ferry Plaza Farmers Market, chat up local farmers about what's in season — and maybe try a new variety of veggies or fruit.
TRICK OR TREAT THIS HALLOWEEN WITH A HOTEL GETAWAY
The Gaylord Opryland Resort in Nashville, Tennessee is hosting Goblins and Giggles through Oct. 31 with special family packages including a Hide & Seek Scavenger Hunt with Spookley the Square Pumpkin, an immersive Jack-o'-lantern walk, a new Escape Room, a kid-friendly Frightfully Fun Zone and a Ghoul's Night Out Riverboat Ride. The hotel, like others, has initiated new health and safety protocols
Check out the Ozarks' fall foliage during Cedar Fest, held October weekends at Big Cedar Lodge in Missouri. The Saturday festivals throughout October complete with pumpkin decorating, balloon art and face painting while teens (and grownups) can get spooked at the huge Ozark's Lost Souls Maze.
Celebrate Halloween in Sleepy Hollow country in the Hudson Valley where The Great Jack O'Lantern Blaze includes more than 7,000 illuminated, hand-carved jack o'lanterns. Guarantee a good night's sleep in the village of Sleepy Hollow, famous for Washington Irving's classic "The Legend of Sleepy Hollow."
RIVER CRUISES NOW AND FOR 2022
Croisieurope River Cruises is one of the world'slargest river cruise companies operating more than 50 river and small ship cruises throughout Europe, canal barges in France, Mediterranean cruises and cruises around the world. International experience with a French Flair means service and food are excellent. There's a friendly, multilingual staff, and shore excursions (included in rates) emphasize expert guided tours of local arts and history. CroisiEurope, while new to Americans, is very popular among European families because it's the only river cruise where children under 2 travel free and children under 10 years travel at a discount. Kids 16 and under sail free or for half price on Special Family Club Cruises with CroisiFamily itineraries in the summer months.
Multigenerational and friends groups should plan ahead for a private crewed barge trip. These elegant vessels ply the canals through the gorgeous French countryside. Both river cruise and barge options provide wonderful values and unforgettable experiences as you can see in our review of a CroisiEurope cruise.
Ready to cruise Europe now? Many CroisiEurope cruises require negative Covid tests or vaccination proof to board. Check out their special deals available on the Danube, Rhone and Rhine Rivers on select dates in autumn 2021. Take up to 45% off the second person in your cabin, secure in knowing you can postpone travel dates at no cost and get a refund if the cruise is cancelled.
TREAT MEMBERS WITH SPECIAL NEEDS TO A FALL FAMILY GETAWAY
Several recreational groups design different programs for children with special challenges and vacation options are rebounding. We know these families have especially suffered with remote learning and the lack of appropriate online resources. Special Needs Program fees are usually calculated on a sliding scale so there are many affordable and some real-life options.
There are additional resources in the travel industry. Most of the major theme parks are accessible for those with disabilities. If you are coping with dietary needs or food allergies, Family Travel Forum's guide to dining at theme parks informs you of allergen-free alternatives.
Many cruise lines offer options to accommodate passengers with special needs. Beaches Resort in Jamaica has specially trained staff for those on the autism spectrum.
Cities are getting better at inclusivity too. In Wilmington, Delaware, visit the Can-Do Playground, a "boundless" playground whose gardens, surfaces and play equipment are designed to be accessible to every child regardless of their mental or physical abilities.
And just outside San Antonio TX is Morgan's Wonderland: An Ultra-Accessible theme and water park for people with special challenges, from a wheel chair-accessible Ferris wheel to catch-and-release fishing to an Off-Road Adventure Ride.
CRUISE SOME OF THE SEVEN SEAS AGAIN
Let's celebrate the news that ships have started to sail from U.S. ports successfully. More will sail this fall and winter including Carnival's new Mardi Gras and Celebrity's new Apex.
The Centers for Disease Control has mandated that 95% of those on board be vaccinated. Those who aren't — and that includes kids under 12 — must submit to multi COVID tests at their expense, may be limited in choice of ship excursions and may also be restricted on board. Families with vaccinated over-12s can choose to cruise now but are unlikely to find any really good deals, cruise experts told Taking the Kids in this recent cruise safety story.
Come fall, Holland America Line will restart cruising out of the Port of San Diego in California with a season of cruises to Mexico, Hawaii and along the California coast.
If you want to sail on a brand-new ship with all the bells and whistles, book Carnival Cruise Line's Mardi Gras sailing from Port Canaveral in Florida.
Following Alaska cruises this summer, Princess Cruises will deploy eight ships to the Caribbean, Panama Canal, Mexico, Hawaii and the California Coast from Sept. 25 to Nov. 28, 2021. All boast Ocean Medallion wearables; Majestic Princess offers even more technology to support physical distancing and personalization while delivering great service amidst new health protocols.
VISIT OUR STATE AND NATIONAL PARKS RESPONSIBLY
Visits to the most popular national parks soared this summer, and fall is certainly a less crowded time to visit both state and national parks. Fewer crowds mean more wildlife and opportunities to experience the changing foliage. That's why the NPS and other outdoors organizations banded together to urge Americans to recreate responsibly and follow safety protocols to contain the spread of coronavirus.
Consider visiting a nearby state park (DiscovertheForest has a searchable directory of local parks, most free). Less visited national treasures include the beautiful beaches at Cape Hatteras National Seashore along North Carolina's Outer Banks, North Cascades National Park in Washington State or Guadalupe Mountains National Park in Texas. Visit free on National Public Lands Day, Sept. 26 and, if you have a 4th grader or fifth grader, apply in advance for an Every Kid Outdoors free family pass. (Grandparents can get a lifetime Senior Pass for $80.) A tip: The educators' section on every national park site, designed for teachers planning field trips, can be an excellent resource. And here are the top pet-friendly national parks.
GO WILD AT NEARBY ZOOS
Smithsonian's National Zoo in Washington, DC is one of the oldest zoos in the country and famous for Pandas. (Check out the Panda cam!) It, along with the St. Louis Zoo and the Lincoln Park Zoo are among the few remaining zoos that are free and make perfect fall getaways.
For families looking for a staycation or nearby overnight escape, zoos are a great bet as infectious disease experts like Dr. Arthur Lavin, an Ohio pediatrician and spokesman for the AAP says the lowest risk trip includes social distancing and spending much of your time outdoors. Support your local institution; membership in your local zoo may also get you in free to an accredited zoo where you are visiting. And, with little ones, being able to break up a visit over two days will make it more enjoyable.
Enjoy Boo at the Zoo events everywhere from the Denver Zoo to the San Diego Zoo, Philadelphia Zoo, San Antonio Zoo, Little Rock Zoo, the Lincoln Park Zoo in Chicago, the Roger Williams Zoo in Providence, Rhode Island and the North Carolina Zoo in Asheboro, among others.
Search for a zoo or aquarium near you with the Association of Zoos and Aquariums website. Like museums and theme parks, book your reservations in advance as all are operating at reduced capacity.
In this special FamilyTravelConsulting.com travel section, some of the advertising and custom content has been brought to you by our sponsors. All other content and opinions are based upon the authors' actual travel experience and knowledge.
Dear Reader: This page may contain affiliate links which may earn a commission if you click through and make a purchase. Our independent journalism is not influenced by any advertiser or commercial initiative unless it is clearly marked as sponsored content. As travel products change, please be sure to reconfirm all details and stay up to date with current events to ensure a safe and successful trip.
---