Never fear if your summer vacation got derailed – our roundup of 23 great fall getaways will help you plan an escape.
Fall is a great time to get away without busting the budget whether you want to take the kids apple picking and leaf peeping, head to a festival or revel in your first trip as an empty nester. Fall is also a great time to get away if your little ones aren't in school yet. Crowds are gone in many places. Lodging prices are generally down (except for leaf peeper packages!) and the weather is still fabulous in places like Cape Cod.
Surveys suggest that we're all feeling more confident about vacation spending and are prioritizing our time off. To take advantage of that confidence and plan time off together before the winter holiday, please read on for 23 fabulous fall getaways compiled with our partners at TakingtheKids.com.
FALL FESTIVALS WE LOVE
You can celebrate apples and cranberries, livestock, scarecrows and pumpkins. Or, honor the harvest and Oktoberfest at festivals around the country.
One of our top festival picks overruns little Ketchum, Idaho Oct. 4-8, 2023. This rustic chic town of millionaires succumbs to cuteness during the five-day Trailing of the Sheep Festival. Celebrate sheep herding, a major industry in the state, as bands of sheep are moved from summer to winter pastures. Book ahead for the rancher talks, crafts and food fairs, sheepdog trials and much more. These woolly beasts parading through town are more fun than you ever thought possible.
Celebrate corn at Sever's Fall Festival in Shakopee, Minnesota (Sept. 16-Oct. 29.) It's just 35 miles south of Minneapolis and boasts one of the country's original corn mazes along with a corn pit playground, straw sculptures, music and treats like funnel cakes, bratwurst and apples from the farm stand.
London, Kentucky is the birthplace of Colonel Harland Sanders and celebrates all things chicken at the World Chicken Festival (Sept. 21-24.) See chicken fried up in the world's largest stainless-steel skillet, watch Col. Sanders look-alikes or cluck at the chicken impersonation contest.
It's all things cranberry in Warrens, Wisconsin, about 110 miles northwest of Madison, with what's billed as the world's largest Cranberry Festival (Sept. 22-24) Try cranberry funnel cakes, tour a local cranberry marsh, buy local crafts (there are some 1,300 booths) and watch the parade.
For those traveling without kids, the Santa Fe Wine & Chile Fiesta (Sept. 27-Oct. 1) celebrates the New Mexico green chili with cooking demonstrations and wine tastings. At the Grand Tasting, attendees sip from a selection of 100 wines and sample offerings from more than 60 restaurants.
The largest hot air balloon festival in the world draws tens of thousands of people to the Albuquerque Balloon Festival Oct. 7-15. Programming includes activities from a glow launch at dawn to themed balloon rodeos, music, fireworks and more. Meanwhile, the town of Natchez, Mississippi hosts the Natchez Balloon Festival Oct. 20-21, one of the state's biggest events.
Less than 15 miles south of Portland, Oregon, the small community of Tualatin draws crowds Oct. 21-22 for a free Pumpkin Festival featuring, pumpkin bowling and golf, a costume contest and even a Giant Pumpkin Regatta. Watch participants (chosen by lottery) steer giant pumpkins through a water course with a single kayak paddle.
In Dallas, the Dallas Arboretum and Botanical Gardens put together displays with 100,000 pumpkins, gourds and squash of every size. There's the popular Pumpkin Village and a maze for kids. Learn how to make squash art!
Celebrate all things apples at the National Apple Harvest Festival in Biglerville, Pennsylvania (Oct. 7-8 and 14-15) in Amish country. Taste all varieties of apple treats, browse more than 300 arts 'n' crafts vendors, watch chainsaw carving and peruse collections of classic cars. In the Midwest, Bayfield Apple Festival in Wisconsin (Oct. 6-8) draws people from all over the Midwest to watch apple peeling and pie contests, among the activities.
California's Half Moon Bay calls itself the World Pumpkin Capital. Celebrate all things pumpkin the second and third weekends in October at the Half Moon Bay Art & Pumpkin Festival. Admire giant pumpkins, the world's largest pumpkin carving and pie eating contests for kids (as well as adults,. Sonoma's Harvest Fair (Oct. 14) has everything from winery competitions to cow-milking contests and the World Championship Grape Stomp where everyone can join.
The oldest food festival in Hawaii is in Kona (Nov. 3-12) celebrating the state's coffee farmers and artists with farm tours, art shows and even a coffee cupping competition. More festival news here.
CRUISE THIS FALL AND SAVE
Save significantly and avoid the frustration of airline delays when you cruise from a port you can drive to. Since Carnival sails from more homeports than any other cruise line, half the U.S. population is within a day's drive of a Carnival ship and a fun-filled vacation. There are many to choose from this fall.
Popular homeports, like Miami and Port Canaveral, offer an array of tropical cruise options. With Carnival, choose from weekend getaways to week-long sailings that visit exotic Caribbean destinations on new ships, Mardi Gras and Carnival Celebration. There are plenty of bargains, such as a three day escape from Miami to the Bahamas for just $199 per person. The fall is also an exciting time for Carnival's homeport of Mobile, Alabama, where service resumes this October. Carnival Spirit is sailing five-, six- and eight-day cruises to destinations in Mexico and the Caribbean.
Carnival is offering fall and winter getaways from New York City on its latest addition to the fleet, Carnival Venezia but it's important to book ahead as there is limited availability until the end of the year. The ship, which debuted new "Carnival Fun Italian Style" experiences, is sailing to the Bahamas and the Caribbean.
It's not too soon either to book Carnival's next new ship, Carnival Jubilee debuting on Dec. 23, 2023. Jubilee will offer week-long Western Caribbean cruises year-round from Galveston. Galveston is one of Carnival's 14 U.S. homeports. On board, guests will find unique and immersive ocean-themed experiences, including new bar and restaurant concepts, across two exclusive zones: Currents and The Shores.
West Coast cruisers can conveniently sail from Los Angeles on Princess Cruises' newest MedallionClass ship, Discovery Princess. On Oct. 14 and 28, Discovery Princess sails seven days to the Mexican Riviera with calls on Cabo San Lucas, Mazatlan and Puerto Vallarta as well as three days at sea. Other weeks, Discovery Princess sails a Classic California Coast itinerary with an overnight call in San Francisco and stops in San Diego and Ensenada, Mexico. Fares start at just $318 for a 4-day sail in an inside cabin.
TIME TRAVEL AT LIVING HISTORY MUSEUMS
Fall is a great time to visit outdoor interactive Living History Museums that take you back to different eras. The Plimoth Patuxet Museum in Massachusetts rewinds to 1627, seven years after the Pilgrims arrived. Visit thatch-roofed homes and chat with actors in period attire speaking in 17th-century dialect. Enter a traditional Wampanoag home and learn about the culture of the Native People who helped the Pilgrims survive. On the replica Mayflower II, see how 102 passengers, 35 crew and animals managed to cross the ocean in the cramped vessel.
Mystic Seaport Museum in Connecticut transports you back to the 19th century, when Mystic was a busy shipbuilding and whaling center. Visit the shops of a sailmaker, cooper (barrel-maker), ship smith (ironworker); Board the 1841 whaler Charles W.Morgan and then take out a rowboat or paddleboat yourselves.
Albuquerque's Indian Pueblo Cultural Center presents the history, culture, and contemporary artistry of the region's 19 area pueblos. The museum's pottery, blankets, jewelry, and interactive exhibits (hear "hello" in different Native languages) tell the Pueblos' stories and there are Indian Dances on weekends.
Located in the Fisherman's Wharf neighborhood, San Francisco Maritime National Historical Park offers visitors the sights, sounds, smells and stories of Pacific Coast maritime history. The Park includes a magnificent fleet of historic ships, a Visitor Center, Maritime Museum, Maritime Research Center, and Aquatic Park Historic District.
Greenfield Village, Michigan features seven historic districts that take visitors on a trip through 300 years of American history. The Henry Ford's Model T district features Ford's home, a replica of his first factory and an opportunity to ride in a restored Model T. Main Street has a general store and old-time carousel. The Edison At Work district allows guests to tour the legendary inventor's Menlo Park Complex while Railroad Junction has a fully operational steam-powered rail line and Working Farms has livestock and fields.
Virginia's Historic Triangle comprises Colonial Williamsburg (the largest Living History Museum in the country), Jamestown Settlement and the American Revolution Museum at Yorktown. Ready to work on a Revolutionary farm or join the Continental Army? Learn about what life was like for Native Americans who lived here long before European settlers arrived? Inhabit the 'shoes' of enslaved people before the American Revolution in Colonial Village?
Old World Wisconsin is the largest outdoor museum in the world dedicated to the history of rural life. Visit 60 historic structures, costumed craftspeople who demonstrate blacksmithing, spinning, cooking and more while actors portray historical Wisconsin residents.
SAN DIEGO OFFERS KIDS FREE DEALS AND FUN FESTIVALS
October brings the return of the 12th Annual Kids Free San Diego. Take advantage of the deals, free admission and added perks offered by San Diego hotels, restaurants, attractions, tours and transportation companies to kids 12 and under.
At the famous San Diego Zoo, for example, kids 11 and under get free admission, even to seasonal events like the fun lightshows and dance parties at HalGLOWeen. Part of the nonprofit San Diego Zoo Wildlife Alliance with the San Diego Zoo Safari Park, the zoo has just announced plans for a remarkable immersive experience, Elephant Valley, to open in 2025. All ages will enter a new landscaped African savannah habitat and experience these majestic animals from an elevated walkway or from inside a central Lodge. Zoo experts will be on hand to narrate activity at the watering holes and educate visitors about elephant conservation.
Heading to the beach? Take the new Beach Bug shuttle service, an electric trolley that serves the coastline as well as the Balboa Avenue Transit Station. It costs $2.50, operates daily and can be hailed through an app. Don't forget your wetsuit.
Dry off at Belmont Park, a historic midway in the heart of Mission Beach. From Sept. 9-Oct. 31, the amusement park's annual Fall Fest takes over the boardwalk with free trick-or-treating, a pumpkin patch, live music, festive fall treats, family craft workshops and face painting. Partake of the variety of pink-themed promotions to support breast cancer awareness, including pink ice cream, pink pumpkins and pink cocktails.
Nearby at SeaWorld San Diego, strap into the all-new Emperor, California's tallest, fastest, and longest dive coaster. In addition to kid-friendly rides like Tentacle Twirl and Aqua Scout, catch SeaWorld's marine life exhibits and animal shows. Sept. 15-Oct. 29, bring little ones to the SeaWorld Spooktacular. Save the evening Howl-O-Scream (Sept. 29-Oct. 31, separate tickets required) for your teens.
There are lots of great restaurants in San Diego. Foodies who missed the early September Del Mar Food & Wine Festival should plan to attend the San Diego Bay Wine + Food Festival Nov. 8-12. After 18 years at the Embarcadero, it's considered one of the country's top wine festivals with food presentations, celebrity cooking classes, beer and spirit tastings and pop-up events.
PUT ASIA ON YOUR BUCKET LIST FOR FALL TRAVEL
The fall season, especially November, is an ideal time to tour Indochina's gems, Vietnam and Cambodia. While temperatures reach the 80s, the tropical climate is less humid as you enter the Dry Season. Indochina is also not as overrun with tourists as nearby Thailand and Singapore and hotel rates are a true bargain.
Adults planning "we" time should head to Vietnam's national park at Halong Bay, a two-hour drive east of Hanoi. Spend one or two nights on an Ambassador Cruise in Halong Bay, explore vast caves, kayak, fish and savor gourmet cuisine and a piano bar on board, from US$180 per person. The dramatic seascape of karst formations was the achingly romantic backdrop to Catherine Deneuve's Academy-award winning performance in "Indochine."
Dive deeper into the rich history of the Annamese and Khmer peoples on a luxury river cruise on the Mekong River. Considered the lifeblood of Southeast Asia, it supports more than 22 million inhabitants in the Mekong Delta region alone. From your balcony, passing views of daily life, river bathing and freight barges laden with rice are timeless. The expert river cruise company, CroisiEurope, runs four ships on a Mekong River route that covers Ho Chi Minh City (former Saigon), Phnom Penh and the UNESCO World Heritage temple complex at Angkor Wat. With two excursions, three gourmet meals, expert guides and gratuities included in rates, this is an ideal adventure to share with recent grads or grown grandchildren interested in seeing the world.
If you're flying through Hong Kong, don't miss the Sept. 29 Mid-Autumn Festival. Celebrate this widespread Asian holiday honoring the harvest moon with illuminated Chinese lanterns. Mooncakes, a round pastry filled with an egg yolk resembling the moon (lotus paste or red bean fillings are also sold), are meant to be shared over tea. In Victoria Park near Causeway Bay, look for the Tai Hang Fire Dragon, a huge illuminated "dragon" covered in burning incense. The fabricated figure is animated by more than 300 dancers and parades through the park and performs.
GET OUT THERE AND ENJOY FALL LEAF PEEPING
Autumn means it's peak leaf season somewhere, and our directory explains how that varies by region and year depending on the weather. You will see fall color in early September in some places and as late as November in other parts of the country. The kids won't want to just look at the colors — you need to get out of the car, explore and collect some. Ask how many different kinds of leaves can they find? How many colors do they see on a hike or bike ride? Head to the mountains for colors and festivals.
Breckenridge, Colorado boasts some of North America's earliest fall colors. Located at 9,600 ft. above sea level, the area's splendid groves of aspen trees begin their annual transformation to brilliant gold in early September. Aspen's famous Maroon Bells are also a gorgeous place to hike. Check out the pooch (and kid) friendly Gravity Haus in Breckenridge, Vail, and other mountain towns.
Stowe, Vermont is called "Fall's Color Capital" where you can view the foliage whether biking, hiking, from a wagon or water trip. Charlottesville, Virginia in the foothills of the Blue Ridge Mountains typically has peak foliage in mid to late October but colors can last into November. Visit Shenandoah National Park and Thomas Jefferson's Monticello. In mid-October, leaf peepers flock to Bar Harbor, Maine where you can also kayak, bird watch and visit Acadia National Park. (Check out Eileen Ogintz's Kid's Guide to Maine and Kid's Guide to Acadia National Park.)
Fall Foliage in the Ozark National Forest is at its peak in October. Later in October and November, you'll see peak fall colors at the Columbia River Gorge in Washington. One of the most scenic drives in the country is in Fall along New Mexico's Enchanted Circle, connecting the towns of Taos, Eagle Nest, Red River, and Questa. USA Today tracks every state's peak fall color dates, as predicted by Farmers Almanac.
AUTUMN ADVENTURES IN THE SCOTTISH HIGHLANDS
On the cusp of its centennial, the 850-acre Gleneagles estate welcomes outdoor adventurers to tour the Perthshire countryside of Scotland. This is the season to leave your luxurious room at what Conde Nast Traveler and Travel + Leisure magazines say is one of the world's best hotels. Head outdoors. Most weekdays from Sept. 3 to Nov. 30, 2023, the Gleneagles Autumn Adventure & Activity Pass (prices start at £350 per room) provides guests with three dedicated outdoor experiences, a complimentary room upgrade and the renowned Gleneagles Scottish breakfast daily. Guests also enjoy Gleneagles' state-of-the-art wellness facilities, including the gym, sauna, steam room and swimming pools.
Be the Robin Hood in your family with field archery lessons. At dusk, channel Harry Potter, to meet Scotland's native owls with a naturalist in The Mews. (See what Taking the Kids said about a falconry experience and channeling Harry Potter, written in Edinburgh.) Spot the changing leaves as the sun sets before your evening Moor & Woodland walk. Afterwards, practice your star gazing skills from the hotel's lawn – a dark sky region — with their astronomer. Gleneagles Estate is also known for its equestrian trails, shooting range, hunting, golf and many other activities available during the season.
Fall in Scotland brings ale festivals, the Edinburgh Cocktail Week, Golf Week at St. Andrews, various Highland Games and rowdy Halloween events. Plan to spend one of your evenings Oct. 5 to Nov. 5, 2023 at The Enchanted Forest in Pitlochry. Scotland's most popular sound and light show draws more than 650,000 guests each fall. The choreographed lights, designs and original musical score make the Big Tree Country of Forestry & Land Scotland's Faskally Wood just magical.
FALL FOR FARMERS MARKETS AND PICK YOUR OWN PRODUCE
There's no better budget-watchers trick than preparing your own travel meals. It's time to peruse local markets and pick whatever's in season for meals at your vacation rental or for a picnic. Check out Family Travel Forum's directory of U-Pick Apple and Pumpkin Farms near major cities and PickYourOwn.org for other regions. Allow plenty of time to conquer a corn maze while you're there.
Farmers Markets are a great place to chat up farmers and introduce the kids to what eating local means. They also have become top attractions in local cities where you can grab a snack, a meal or a local souvenir. Watch the fish mongers toss the fish at Pike Place Market in Seattle. Soulard Farmers Market in St. Louis has vendors who have been here for generations. Des Moines Downtown Farmers' Market has become a place where urban and rural Iowans connect and locals can support the farmers, bakers, artists from across the state.
The Crescent City Farmers Market in New Orleans takes place year-round, hosting 70 vendors. San Francisco's Ferry Plaza on Saturdays in front of the historic Ferry Building is one of the largest in the country with tens of thousands of locals and visitors visiting every week.
In Philadelphia, the Reading Terminal Market is one of the largest and oldest USA farmers markets. Since 1893, it has been housed in a beautiful National Historic Landmark building where besides getting locally grown produce and baked goods (gotta' have a soft pretzel), you can take your pick of restaurants.
PROTECT YOUR FAMILY WHEREVER YOU GO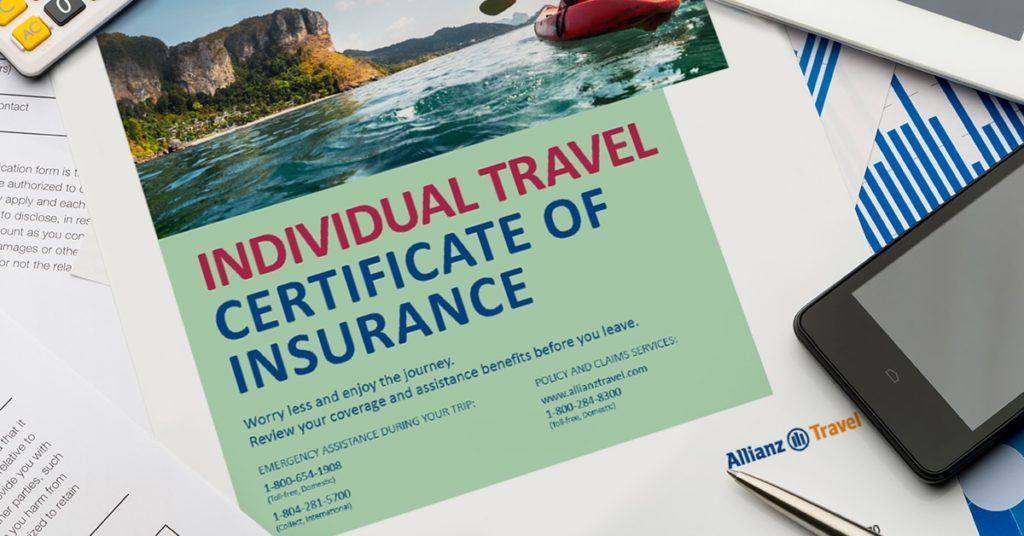 Wherever you go, consider travel insurance. If this summer's airline woes followed by the Maui wildfires and now hurricane season has taught us anything, it is we need to protect our travel investment.
Some policies insure children traveling with their parents free. Travel insurance can cover costs when flight delays and cancellations require extra hotel nights or when you miss a cruise ship, when luggage is lost, when an illness—including Covid- either prevents travel or strands travelers away from home Should you or someone in your family need to be medically evacuated, travel insurance can save thousands of dollars.
Allianz Partners USA, which provides travel insurance through travel advisors, leading travel suppliers and directly to consumers, estimates that it currently has 12,000 customers in Hawaii, with more than 3,000 scheduled to be currently visiting Maui. The company has begun to reach out to customers visiting Hawaii to offer help with any travel-related problems or aid in filing a claim.
Trip cancellation coverage may provide a refund of pre-paid, non-refundable trip deposits.
The company is also donating to the American Red Cross in support of the people of Maui and we invite our associates, partners and customers to find ways to support those affected during this emergency situation." Daniel Durazo, Director, External Communications, Allianz Partners USA.
HARVEST THE BEST OF YAKIMA VALLEY, WASHINGTON'S AGRICULTURAL CAPITAL
With 3,100 farms (163 are certified or transitioning to organic farms) – including 70%+ of the country's hop acreage — Yakima Valley is one of the largest agricultural producers in the Pacific Northwest. The region's autumn harvest supplies grapes to 120 wineries, hops for their award-winning beer, bushels of apples and tons of pumpkins.
Yakima is about 150 miles (2½ drive) from Seattle, so country festivals, farm markets, craft breweries and wineries are on a more intimate scale – and more affordable. Catch one of the many Yakima Valley Crush events throughout October. Families are welcomed to stomp grapes, enjoy live music and, for ages 21+, sample wines at smaller vineyards. The Fresh Hop Ale Festival Oct. 7 showcases seasonal craft brews made fresh from Yakima Valley hops. Adults can count on sampling the best from 45 breweries, wineries and local cideries while snacking and listening to live music.
Use our Washington State U-Pick Farm Guide to find a harvest of your own. Johnson Orchards, one of USA Today's Top 10 Apple Picking spots, let you harvest apples alongside their crew between September and December. Be sure to take a family portrait outside Johnson's ca. 1916 apple warehouse with the changing foliage and the Valley's rolling hills in the background.
After a round of picking, it's time for authentic Mexican eats on the brand-new Taco & Tamale Trail. Try specialty tacos and tamales while supporting Hispanic-owned businesses. If you need time to digest, drive the White Pass Scenic Byway and pause to watch elk, pick mushrooms, take pictures and enjoy fall colors. Then go hike, mountain bike, whitewater raft, horseback ride or try standup paddleboarding.
Doubles with two queens at the Hotel Y and the Comfort Suites Yakima are both under $150/night in fall on Booking.com with WiFi, swimming pools and well-reviewed hot breakfasts included.
GO SLO ON THE CALIFORNIA COAST
Dubbed "SLO" by locals, San Luis Obispo is exactly halfway between San Francisco and Los Angeles. In SLO's bountiful outdoor space, discover dozens of Central Coast wineries (come for harvest season!), attractions (visit Hearst Castle) and public art (more than 100 pieces.) The region also offers museums and great restaurants. (See how much fun SLO proved for a getaway with a grown daughter and pooch.)
Don't miss the Thursday night Farmers Market, the second largest in the Western US with more than 100 vendors, music and paintball. Bubblegum Alley has where thousands of pieces of chewed gum pasted on a 70-foot wall. Hike the beaches — just a few minutes away – or 60 miles of hiking and hiking trails. We found the Cal Poly Design Village (California Polytechnic State University) an interesting option because unique structures have been built by the University's Architecture Students over decades.
There are so many good restaurants that use the bountiful local produce and fruit. Try to fit in the locals' favorites Louisa's Place for breakfast, Lincoln Market & Deli for lunch and Luna Red or Nate's on Marsh for dinner.
You can fly direct to and from nine cities including Denver, Phoenix and Las Vegas. Or drive Historic Highway One – check if a few miles of the Big Sur Coast is closed because of landslides. Stay at SLO Lofts right downtown with one-, two- and three-bedroom, dog-friendly, eclectically furnished units ideal for traveling families or friends. We love that the city has a big commitment to sustainability. As part of the Keys for Trees program, a portion of the hotel room charge goes to planting trees and becoming carbon neutral by 2035.
HALLOWEEN SPECIAL EVENTS WORTH THE TRIP
Hope you have your costume ready! Halloween events start in September these days whether you want to hit a Halloween-themed festival, theme park events, visit a haunted house or stay in a "haunted" hotel.
All October, Salem, Massachusetts, a.k.a. Witch City, celebrates its haunted happenings with costume parties, magic shows, movie nights, ghost tours and a Zombiewalk Oct. 1 for all ages. Over in Boston, guests can book the Salem in a Day from Boston: The Legacy of Witches tour. Learn about the history of the Salem Witch Trials, as well as numerous pop culture moments and filmings that happened in Salem.
Sleepy Hollow country in New York's Hudson Valley is where The Great Jack O'Lantern Blaze includes more than 7,000 illuminated, hand-carved pumpkins. Guarantee a good night's sleep in the village of Sleepy Hollow, famous for Washington Irving's classic "The Legend of Sleepy Hollow.
Boo at the Zoo events occur everywhere from the Denver Zoo to the San Diego Zoo, Philadelphia Zoo, San Antonio Zoo, Little Rock Zoo, the Lincoln Park Zoo in Chicago, the Roger Williams Zoo in Providence, Rhode Island and the North Carolina Zoo in Asheboro, among others. Search for a zoo or aquarium near you with the Association of Zoos and Aquariums website. Like museums and theme parks, check online if you have to book reservations in advance.
From California to Rome, City Experiences offers numerous spooky and fun-filled tours, perfect for Halloween travel across the globe. Out on the West Coast, book the Alcatraz Night Tour or in Rome, explore the Crypts, Bones & Catacombs: An Underground Tour of Rome
There are Halloween doings at major theme parks, including Disneyland and Disney World. Halloween Horror Nights take over Universal Orlando Resort and Universal Studios Hollywood. Howl-O-Scream is at Busch Gardens Tampa Bay and Williamsburg, Virginia. Kid-friendly scares by day and grownup frights at night are part of the fun at Fright Fest Halloween at Six Flags.
Younger kids will love the clever Brick or Treat trails at the new LEGOLAND New York, LEGOLAND Florida and LEGOLAND California as well as the Count's Halloween Spooktacular at Sesame Place in Pennsylvania. There's more California family fun at Knott's Berry Farm, where Knott's Scary Farm returns at night on select dates through October.
FALL IS BACK IN SESSION AT WASHINGTON DC FREE ATTRACTIONS
Fall is a great time to visit the nation's capital once the summer heat is gone — and the crowds. The city still has more free attractions (including the Smithsonian Museums, the National Mall and National Zoo) than most others. (Check out the new third edition of The Kid's Guide to Washington DC.)
See the National Zoo's famous Pandas before they leave for China in December. Visitors are invited to join the Panda Palooza, a nine-day onsite and online series of events in honor of 25-year-old Mei Xiang (may-SHONG), 26-year-old Tian Tian (tee-YEN tee-YEN) and 3-year-old Xiao Qi Ji (SHIAU-chi-ji) from Sept. 23 to Oct. 1.
Take part in a free kid-focused walking tour and scavenger hunt with Free Tours by Foot at the National Mall. Walk the African American Heritage Trail and experience Black Lives Matter Plaza. Planet Word is the world's first voice-activated museum, exploring language as you guide yourself through immersive and interactive activities. See a library book come to life! Visit the US National Arboretum, take a walk or a bike ride along the 10-foot-wide Anacostia River Walk.
Catch a free performance in the Grand Foyer of the John F. Kennedy Center for the Performing Arts (Thursday-Saturday at 6 pm) Be sure to check out the recently renovated Freer Sackler Galleries dedicated to Asian Art. See the three most important documents in American history at The National Archives—the Declaration of Independence, the U.S. Constitution and the Bill of Richts along with many other documents on display. The Library of Congress has free live performances every Thursday night through autumn. Use your savings to catch a show Sept. 21-Oct. 28 during Theatre Week. Dozens of participating theaters sell $20-$60 tickets so new audiences can enjoy their work.
WHEN THE GROWN UPS GO OUT TO PLAY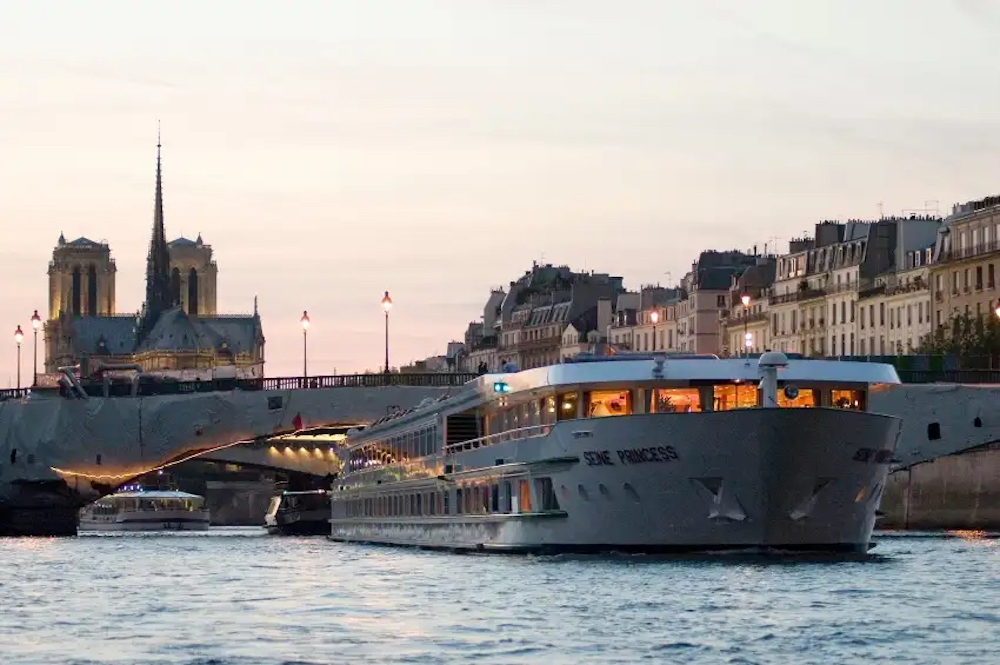 Cruise the romantic Rhine Valley. Travel on the Seine and experience Paris to Hon fleur. From Strasburg to Luxembourg, cruise along four rivers and visit iconic cities including Heidelberg. Discover the 2,000-year history of Lyon and Beaujolais Vineyards on the Rhone and Saone Rivers — all at a discount this fall.
CroisiEurope River Cruises is one of the world's largest river cruise companies operating more than 50 river and small ship cruises throughout Europe, canal barges in France, Mediterranean cruises and cruises around the world.
International experience with a French Flair means service and food are excellent. There's a friendly, multilingual staff, and shore excursions (included in rates) emphasize expert guided tours of local arts and history.
CroisiEurope is very popular among European families. (Plan ahead for summer 2024, because kids 16 and under sail free or for half price on Special Family Club Cruises with CroisiFamily itineraries in the summer months.)
But in fall, it's a great bet for adults seeking a getaway to Europe when it is cooler and less crowded than in summer. All meals, drinks, WiFi, Port fees and shore excursions are included. (Asia's a good bet too, as you can see in the Mekong River section below.)
ALL IN FOR THE OCTOBER '23 AND APRIL '24 SOLAR ECLIPSES
Texans are lucky, notes McDonald Observatory, a world leader in astronomical research. They study the stars from the peaks of Locke and Fowlkes Mountains, whose proximity to Big Bend National Park makes these some of the darkest skies in the region.
McDonald's eclipse programming confirms that within the next year, Texans will be at the viewing sweet spot for two different solar eclipses. Eclipses occur because the Moon passes between the Sun and Earth on its orbit, casting a partial or full shadow over the much larger and brighter – but farther away – sun. The annular solar eclipse will occur on Oct. 14, 2023. Spectators along the 125-mile-wide peak path of annularity between Oregon and Texas will see the moon's shadow surrounded by a brilliant ring of fire.
When the math works out, the moon's shadow can totally obscure the sun. A rare total solar eclipse will happen Apr. 8, 2024. Both eclipses will peak for less than 5 minutes within a 3-hour period. Using centuries-old scientific equations refined by observations from several NASA missions, NASA has mapped the path the Moon's shadow will take as it crosses the US during both the 2023 annular and 2024 total eclipse. You can see that both eclipses cross San Antonio, Texas, so you get both the ring of fire effect in 2023 and totality in 2024, plus the maximum transit time. Eugene, Oregon; Albuquerque, Santa Fe and Roswell (read about the aliens), New Mexico are also great places to watch.
Fortunately, all of the 'Lower 48' states, Mexico, some Central America and South American countries and most of Canada will experience at least a partial solar eclipse. In 2024, millions more, including in Alaska and Hawaii, will have a partial view of the total eclipse. Expect NASA sponsored community events, expert commentary and more in Cleveland, Indianapolis and Kerrville, Texas, the official NASA SunSpot locations along the 2023 path of annularity. Even states which are not in that path are holding eclipse viewing events you can take advantage of. San Francisco's Exploratorium also has great eclipse info on how to set yourselves up for viewing (be aware of time zones so you don't miss the spectacle!) They will be live streaming it from four telescopes through their app.
Astronomy experts remind travelers to use eclipse glasses, special viewers or welder's glass to protect their eyes. As serial eclipse watchers like to say, "Climate is what you expect, weather is what you get." Plan ahead, book now to get a hotel within the viewing path and have an alternate viewing point available if clouds appear overhead.
PARKS COME ALIVE IN THE FALL WHEN YOU VISIT RESPONSIBLY
After the battering that over-crowded parks got this summer, we urge you to recreate responsibly and follow the guidelines in place at all parks when you visit.
Take advantage of wonderful nearby state parks. DiscovertheForest.org has a searchable directory of local parks, most free. Less visited National Park Service treasures include North Cascades National Park in Washington State, Guadalupe Mountains National Park in Texas and the beautiful beaches at Cape Hatteras National Seashore along North Carolina's Outer Banks.
The Outer Banks, along with the Salem Maritime Area in Massachusetts, New York and New Jersey's Gateway National Recreation Area and others, are using Open OutDoors for Kids grants to attract kids. Donations from the National Parks Foundation make parks and monuments more accessible in real life and virtually to more than a million K-12 students, educators and families.
4 Tips: Save even more at parks.
1. All ages visit free on National Public Lands Day, Sept. 23, 2023 and Veterans Day, Nov. 11, 2023.
2. Grandparents can get a lifetime Senior Pass for $80 and bring everyone into a park with them.
3. Pick up a free Junior Ranger workbook at the park's gift shop.
4. The educators' section on every national park site, designed for teachers planning field trips, can be an excellent family resource. Print out worksheets before you go so you don't have to buy guidebooks.
NO SPECIAL NEEDS FAMILIES LEFT BEHIND THIS FALL
Several recreational groups design different programs for children with special challenges. Research the options because special needs program fees are usually calculated on a sliding scale so there are many affordable choices.
As inclusion becomes an industry priority, additional resources are being developed in tourism. Most of the major theme parks, for example, are accessible for those with disabilities. If you are coping with dietary needs or food allergies, Family Travel Forum's guide to dining at theme parks informs you of allergen-free alternatives.
Many cruise lines offer options to accommodate passengers with special needs. Beaches Resort in Jamaica has specially trained staff for those on the autism spectrum. Many resorts, museums and even entire towns are becoming certified as autism friendly.
Cities are getting better at inclusivity too. In Wilmington, Delaware, visit the Can-Do Playground, a "boundless" playground whose gardens, surfaces and play equipment are designed to be accessible to every child regardless of their mental or physical abilities. Similarly, LeFleur Bluff State Park in in Jackson Mississippi has a new all-abilities playground with many structures for the mobility impaired.
And just outside San Antonio is Morgan's Wonderland: An ultra-accessible theme and water park for people with special challenges. Ride their wheelchair-accessible Ferris wheel, try catch-and-release fishing or join an Off-Road Adventure Ride.
Check out special adaptive program at mountain resorts like the National Sports Center for the Disabled in Winter Park, CO and the National Ability Center in Park City, Utah.
COME OUT TO PLAY IN SOUTHWEST LOUISIANA'S PLAYGROUND
As the temperatures ease their way down from September's high of 88° to November's 71°, the Louisiana Gulf Coast comes alive. Autumn is the time for a fresh cup of gumbo, some Boudin sausage and a day of bird-watching. It's one of the country's top 10 birding destinations, and fall is the busiest birding season.
Imagine watching as hundreds of birds from 400 different species migrate and converge on the Central and Mississippi Flyways. Drive the Creole Nature Trail All-American Road for great views. Look for migrating waterfowl while cruising Pintail Drive. Let the kids know there are plenty of American alligators out there, too. Grosse Savanne Eco-Tours run trips exploring more than 500 acres of fresh and saltwater marshland – a perfect outing with budding photographers.
Base your family in Lake Charles, where top value casino resorts hug the coastline. L'Auberge, one example at $136/N, features waterplay zones and golf courses. The Louisiana Food & Wine Festival is based in Lake Charles the weekend of Sept. 14-17. In its first year, it will showcase southwest Louisiana's unique Cajun and Creole heritage and culture, seafood, local artisans and live music. The next month, catch 25 regional bands, crafts brews and more culinary treats. The free Chuck Fest is held Oct. 14 to fund raise for local arts groups and students. It's a great place to make new friends.
CELEBRATE HISPANIC TRADITIONS AND HERITAGE THIS FALL
Autumn's best known Hispanic tradition may be Dia de los Muertos, a rich cultural experience that often coincides with Halloween. However, this season is packed with many cultural events. Hispanic heritage celebrations in Las Vegas, for example, begin Sept. 16 on "El Grito," the Mexican Independence Day. Look for top Latin entertainment acts such as Banda MX and Gloria Trevi. Carlos Santana headlines House of Blues Las Vegas from Sep 13-17. The city's Free Fall Concert takes place in Bob Baskin Park on Sept. 15.
On Oct. 14, Club Migrants de Uruapan has their annual family-oriented street festival featuring traditional music, dance, food, and art at Lorenzi Park. Leave traffic behind by riding the city's expanded Monorail, with seven stations throughout the Strip and a newly launched "Show Your Ticket and Save" program that offers ride discounts.
Plan on celebrating Dia de los Muertos, Nov. 1-2. Translated literally as "Day of the Dead," it's a Mexican tradition in which families honor departed loved ones, sharing the joys of life with them as their memories live on.
Outside of Mexico, San Antonio, Texas' Day of the Dead / El Dia de los Muertos is the largest celebration (Oct. 28 and 29, 2023). Showcasing its rich Spanish and Mexican heritage, San Antonio produces many traditional events including a parade, altars, vendors and more.
Celebrate Día de los Muertos in Washington DC with the Smithsonian American Art Museum Oct. 28! Bring the whole family to see exciting live performances, including traditional Mexican dance by Ballet Folklorico Mi Herencia Mexicana and mariachi, plus face painting and different crafts.
In Los Angeles, thousands come in costumes to the Hollywood Forever Cemetery on Oct. 28. Dia de los Muertos at Olvera Street, known as "the birthplace of Los Angeles" downtown, boasts the only celebration of its kind in Los Angeles. The nine-day festival includes a nightly procession, community altars on display, and entertainment.
In Santa Fe, there is a celebration Oct. 28 and 29; including hands-on activities for all at the Museum of International Folk Art.
GREAT ADVENTURES WITHOUT THE WORK
For couples and families who want to get away from the crowds for a unique adventure Uncruise Adventures can be the ideal experience. It's designed for those seeking small ships with immersive, active experiences and flexible itineraries in some of the world's most spectacular locales. Join them in the Pacific Northwest, Belize, Mexico's Sea of Cortez, the Galapagos Islands or Hawaii. Hike, kayak, paddle board and take off on excursions in the wilderness. It's not too early to book Alaska for next year!
There are plenty of good deals right now for late 2023 and 2024 dates. Save $400 per person/$800 per cabin for all sailing in Baja, Mexico. Save $500 per person on individual sailings or buy one get half off the second cabin of equal value if booked by Oct. 31, 2023 for Columbia & Snake River cruises, Pacific Northwest and Belize. Valid for 2023 finale voyage sailings. Book with a $250 per person deposit.
Uncruise remains committed to support the Hawaiian people and culture as well. They're offering a savings of $1,500 per couple or $1,000 per child on 7-day Hawaii Seascapes which explore the islands from Molokai to Hawaii.
Ships carry just 22-86 guests (have an entire yacht for your family) with the focus on nature, culture, and wildlife. All adventure gear and daily activities are included as are meals, beverages, wine and premium spirits. Give back to the destinations you visit on cruises which positively impact local communities. They source fresh ingredients from local farmers and fishermen as well as partner with native groups for cultural exchanges.
No worries if you aren't in great shape. Uncruise Adventures activities are graded on a difficulty scale from 1-7 and are led by expert guides who help you choose the most fitness-appropriate adventures.
FALL IN LOVE WITH IDAHO MOUNTAIN TOWNS
Want to get lost this fall? Idaho, the 14th largest state in the US, has only 21.6 residents per square mile, less than 1/1000th of the density of New York state. With so many miles of deserted woods, lakes and mountain passes, it's the perfect destination to discover autumn your way.
Sun Valley, the noted ski and summer resort, has bustled with celebrities and A-listers since the 1920s. In late September, the foliage starts turning at the north end of the Wood River Valley and reaches Bellevue and points south by late October. Hikers, bikers, golfers and fly fishers have the golden aspen and cottonwood trees to themselves.
Ketchum is the mountain town supporting this year-round paradise. More active than Bend and more upscale than Aspen, Ketchum sheds its private side to welcome more than 40,000 visitors during October's Trailing of the Sheep Festival (noted above).
Idahoers don't hibernate at Halloween either. Head to Boise to check into the Old Idaho Penitentiary. It housed some of the West's most notorious criminals when it opened in 1921 and is now offering overnight stays, cemetery visits and Paranormal Tours.
Scarywood, the seasonal makeover for ages 12+ at the Silverwood theme park in Coeur d'Alene has been voted one of "Halloween's Scariest Thrills" by the Travel Channel. If you're heading north, stick around till mid-November when the annual, lakefront Journey to the North Pole holiday lights event begins at the Coeur d'Alene Resort.
Time for more? Check out the historic Gold Rush-era main street in Bonners Ferry. Visit tiny Swan Valley and check into Jimmy Kimmel's own South Fork Lodge. Whitewater raft on the Snake River in Idaho Falls. Dine very well in the off-the-beaten path hamlet of Stanley. There's always another mountain town to discover in autumn.
ENJOY AN ENDLESS SUMMER AT LAKE CONROE IN TEXAS
After a summer topping 100°F daily, it's easy to understand why many families prefer Lake Conroe in the autumn. The 22,000-acre manmade lake is only about an hour north of Houston and 90 minutes southeast of Austin. Summers, it's very popular for fishing, boating, swimming, golfing or plain relaxation. You don't even need to tow a jet ski behind your pickup. Lake Conroe Boat Rentals and Perfection Water Sports rents whatever you need, including fun, easy to pilot electric pontoon boats.
The next best thing to do after the lake is stop at the Blue Bell Creamery in Brenham. Pick up a $1 scoop of your favorite ice cream and, weekdays only, check out the Blue Bell factory tour.
We discovered Lake Conroe on a family reunion at Margaritaville Lake Resort Lake Conroe. The sprawling resort includes a golf course, three pools, a 20-story tower with 303 guest rooms and suites, plus 32 shoreline cottages sleeping two to eight. The resort is part of the brand launched by the late Jimmy Buffett, singer-songwriter of the 1970s hit "Margaritaville." Attentive staff and luxurious facilities with tropical style welcome everyone from beach bums to families, honeymooners to bachelorette parties. Area resorts, hotels and house rentals have good value rates prior to the Thanksgiving school break.
Dining in the area ranges from tasty seafood and Cheeseburgers in Paradise at the resort's Land Shark Grill to local dives. The there's Big Sombrero, easily identified by its neon sign. One of Montgomery county's favorite Mexican cantinas, it has tasty homestyle Tex-Mex and terrific décor.
HAVE A CUPPA' TEA IN BOSTON 250 YEARS LATER
This year marks the 250th anniversary of the Boston Tea Party. Some historians call dumping 340 chests of East India Company tea into Boston Harbor the single most important event leading up to the American Revolution. On the exact date of Dec. 16, 2023, expect what organizers are calling a "grand-scale, live reenactment" of the original act.
There's lots going on this fall in anticipation, and the collection has already begun. That's right, the nonprofit organizing committee is asking you to send donations of loose leaf tea (not used tea bags) by Dec. 1 to Boston Tea Party 250th Anniversary, Boston Tea Party Ships & Museum, 306 Congress Street, Boston, MA 02210. Please include your name, address, e-mail and phone number and an official certificate of participation will be sent back.
Did you know that the East India Company is still a tea purveyor in the UK? They will be shipping 250 pounds of loose tea to be thrown into Boston Harbor as part of the 250th Boston Tea Party Anniversary reenactment. Meanwhile, you can partake of their new "Boston blend" of China, India and Kenya teas. It is said to be smoother than the original, smoky black Bohia blend. (Commemorative wooden tea caddy with history booklet costs £65; tins of loose tea cost £20.)
In Boston, the Boston Tea Party Museum is holding historical talks, special art exhibits and other events. Of special note: Sept. 12 the Boston Public Library is honoring Phyllis Wheatley, an African-American poet whose work, published just 3 months before the Tea Party, was a milestone in the abolitionist movement. Nov. 28, the City of Boston will place a special commemorative marker at the grave of Samuel Adams in the Granary Burying Ground. Although he didn't participate in the actual tea dumping, historians agree that he was a major planner, let's say an unindicted co-conspirator. The neighboring waterfront institution, Intercontinental Boston, is a supporter of the Museum. Check out their room specials and complimentary, waterview yoga and bootcamp classes for your visit.
Wherever you see ads or images within this special www.FamilyTravelConsulting.com travel section, the advertising and custom content has been brought to you by our sponsors. All other content and opinions are based upon the authors' actual travel experience and knowledge.
Dear Reader: This page may contain affiliate links which may earn a commission if you click through and make a purchase. Our independent journalism is not influenced by any advertiser or commercial initiative unless it is clearly marked as sponsored content. As travel products change, please be sure to reconfirm all details and stay up to date with current events to ensure a safe and successful trip.
---