Harvest season. Kid-friendly festivals. Halloween. Let the fall fun begin!
There's no better time than autumn to get outdoors and get away whether you have a day, a weekend or a week for fall vacations. The climate is ideal; there is the right ratio of visitors to locals, and grandparents can savor their preschoolers without the crowds.
In many places, shoulder season prices make a fall getaway a bargain, especially midweek. With frequent school and work breaks for the Jewish holidays, Hindu holidays, Columbus Day and Veterans Day, there are plenty of opportunities to take advantage of resort, tour and airfare discounts.
So, whether you take a break with the kids or plan a rejuvenating girlfriends' getaway, need a quick staycation, want to extend a business trip or just want to slip away with your partner for some "we" time, here are our favorite fall vacations and getaways, researched together by TakingtheKids.com and Family Travel Forum.
FALL FESTIVALS AND MORE FAMILY FUN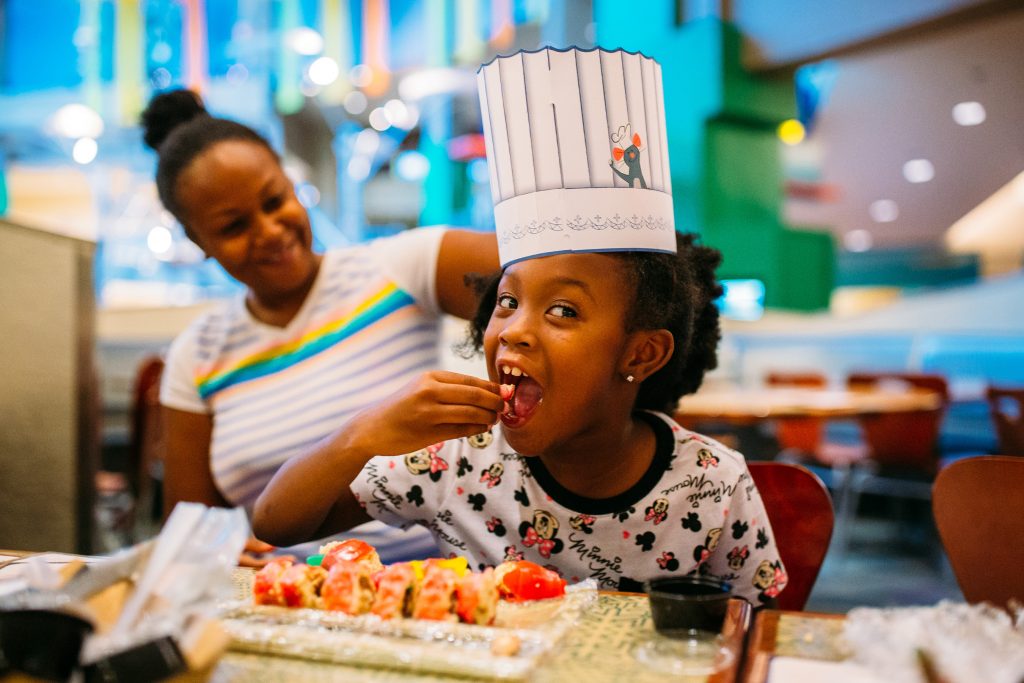 For foodie fun and learning, all ages can savor the 24th annual Epcot International Food and Wine Festival at Walt Disney World in Orlando. It features more than 30 global food and beverage marketplaces, new tasting venues such as the playful Fromage Montage, 249 Eat to the Beat concerts, plus a Sunday Brunch with the Chef series including Cat Cora, Fabio Viviani, Andrew Zimmern, Robert Irvine, David Burtka, Graham Elliot and others. Eat your hearts out through Nov. 23, 2019.
In the German tradition, Oktoberfest family events mean beer and community dinners where kids are always welcome. This year, Munich's huge Oktoberfest (September 21-October 6) is featuring Tuesdays as official Family Days, when all rides and performances cost less. Several American towns and resorts will celebrate Oktoberfest along with them. One of the top destinations is Oktoberfest Zinzinnati (September 20-22) which draws 500,000 Samuel Adams fans to Cincinnati for the Running of the Weiners dachshund races.
Crown Center and the Kansas City Bier Company in Missouri host KC Oktoberfest, a two-day festival celebrating authentic Bavarian-style bier, food, entertainment but with plenty of family-friendly activities, October 4-5, 2019. In addition to the amusement rides and the Chicken N Pickle Games Area, KC Oktoberfest also has an entire area dedicated to children's activities — all free — with everything from old-fashioned carnival games to pop-up entertainment.
Virginia Beach celebrates the 46th Neptune Festival September 27-29, along 32 blocks of boardwalk, ideal for early fall vacations and getaways. The event features music, seafood treats, games, sand sculptures and an Art & Craft Show.
In the Catskill Mountains of New York state, the Festivals at Bethel Woods take place weekends throughout the rest of 2019 and offer six weeks of themed harvest, vintage and holiday activities. They focus on everything from alpacas to sustainable energy, to craft beer with plenty for the kids with corn mazes, hayrides, and face painting. They take place on the grounds of the original Woodstock Festival (now the Museum at Bethel Woods with a great 60s collection), which just celebrated Woodstock's 50th anniversary this summer.
At California's Cambria Scarecrow Festival, hundreds of creative scarecrows designed by townies are on display from October 1-31. It's quite a spectacle: papier mache scarecrow bikers mount their wheels, the scarecrow nuns put on their habits, and the horror scarecrows are hidden away.
Annapolis, site of the U.S. Naval Academy (the museum has the largest collection of model ships in the world) is also home to the Maryland Renaissance Festival, running on most weekends in September and October. It is a whimsical version of the renfests you went to with your parents. Imagine crab cakes and spinach pie with turkey legs, festive attire and rental costumes, stilt walkers and jousters.
EXPLORE AMERICA'S WATERWAYS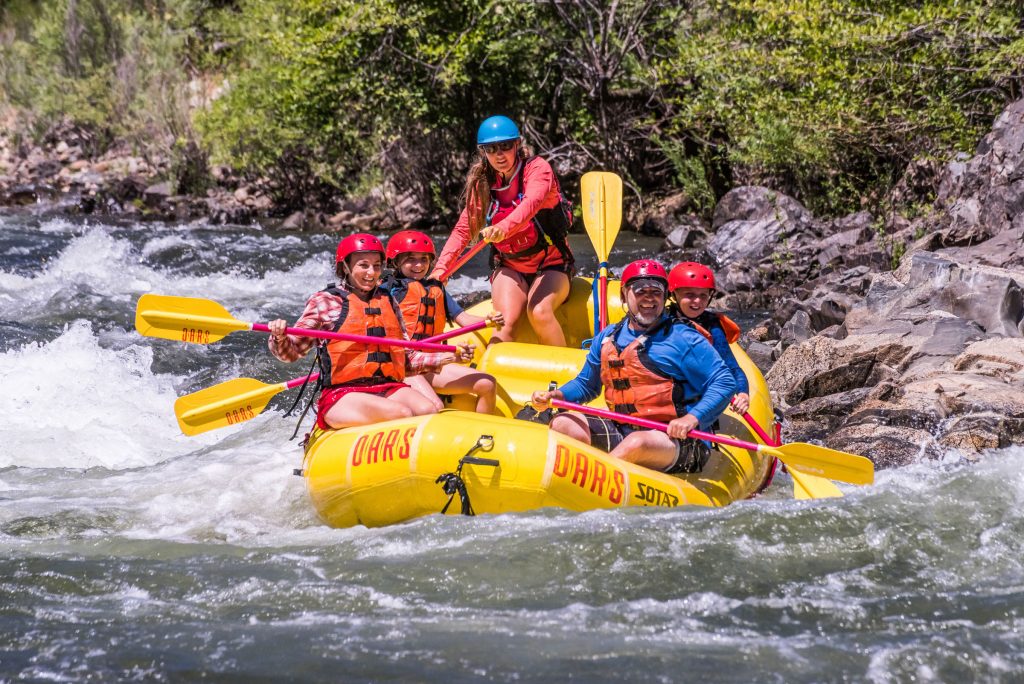 While many associate watersports with summer, some waterways are best explored in fall, thanks to the particular mix of idyllic weather, solitude, gorgeous colors and slower pace. Think warm days, cool nights and crisp mornings, when you're ready to hit the current and whitewater raft past blazing fall foliage. Since most families are back at school, you'll have the river and trails to yourselves, facilitating the 'we' time you may be missing. According to our friends at OARS, this is the season when major rivers, suddenly free of sediment-heavy runoff, turn crystal-clear. The flow drops and slows, encouraging rafters on their trips to try sports like standup paddleboarding before relaxing on broad sand beaches revealed along the shore.
For fall 2019, OARS top destinations include Utah for Cataract Canyon rafting trips in the heart of Canyonlands National Park. The Middle Fork of the Salmon through Idaho offers world-class trout fishing. Fall is also the season to head to Oregon's Rogue River for solitude and prime wildlife viewing, or to Arizona for the best hiking ever – an unforgettable part of that bucket list Grand Canyon rafting trip.
Fall is the Harvest Season
Whether you're ready to go apple picking so the kids can practice their healthy eating and invent new recipes or hop on a hayride to search for just the right pumpkin, there are plenty of close to home ways to commemorate the harvest.
You get two chances to celebrate all things cranberry: Cranfest in Warren, Wisconsin (September 27-29) and Dennis Historical Society Cranberry Exhibit in South Dennis, Massachusetts (June to September) where you can view the exhibit that tells the 200-year-old story of cranberry cultivation; an industry that began in Dennis in 1816.
In Mesa, Arizona, join the fun weekends every Thursday through Sunday from Oct 4 – Oct 28, 2019 at Schnepp Farms where you can pick pumpkins, cheer on pigs as they race, go on a hay ride or have s'mores over a campfire.
We love the annual National Apple Harvest Festival in Arendtsville, Pennsylvania, held October 5-6 and 12-13, 2019. Gettysburg, a great history destination for all ages, is just a few miles away and it's less than two hours by car from Harrisburg, Washington D.C. or Baltimore, Maryland.
Try all varieties of apples while you show the kids what local, seasonal produce looks like in Beloit, Wisconsin at the state's second largest farmer's market, drawing thousands every Saturday to the college town just over an hour from Milwaukee. There are more than 85 vendors. Go apple picking at local favorite Apple Hut Orchard where visitors line up for their cider donuts. Check out our directory of U-Pick Apple and Pumpkin Farms around the country.
In Oklahoma City, from October 4–20, 2019, visit Pumpkinville at the Myriad Botanical Gardens where over 16,000 pumpkins will be on display and where kids can decorate pumpkins, drive on a mini train through the pumpkin fields, enjoy a hayride and more. Admission for children 2 and under is free.
Alternatively, reap the bounties of the harvest season at one of the many farms around the country, and teach the kids where their food comes from. Visit "learning farms" like the Billings Farm and Museum where they have Time Travel Tuesdays or Shelburne Farms, both in Vermont. A couple of other fun destinations are the Stone Barns Center in New York and Los Poblanos Historic Inn and Organic Farm in Albuquerque, New Mexico. Check out FTF's Farm Stay Directory for more information.
HALLOWEEN FUN
Halloween has morphed into one of the year's biggest holidays, with Americans spending an estimated $9 billion in 2018. Families travel near and far to experience haunted houses, spooky festivals and gruesome gourmet delights. Most zoos and aquariums now have Halloween events, and most theme parks reopen for them.
The 18 Six Flags parks, for example, put on a Fright Fest like no other under the motto "Family by Day, Fright by Night!" Fright Fest opens in mid-September in many parks and runs weekends through November 3 this year.
Halloween Events in the West
Dreadful delights, Halloween-themed décor, food and beverage offerings, plus encounters with dastardly Disney villains overtake both Disneyland Park and Disney California Adventure during Halloween Time at the Disneyland Resort (Sept. 6- Oct. 31, 2019.) New this year is the after-hours, separate-ticket event, Oogie Boogie Bash – A Disney Halloween Party, at Disney California Adventure. Exclusive new entertainment ranges from the highly anticipated "World of Color" spectacular – "Villainous!," to a stage show with Mickey Mouse, a mysterious Disney villains walk-through experience and more. Additionally, both parks feature seasonal experiences inspired by the spirit of Día de los Muertos, with Plaza de la Familia and A Musical Celebration of Coco at Disney California Adventure, and a colorful Day of the Dead tribute in Frontierland at Disneyland.
The queen of West Coast horror is the historic Queen Mary, a luxury cruise ship moored permanently in Long Beach. Already popular for its stateroom overnights, this vessel of rumors runs haunted ship tours, a "Ghosts & Legends" tour and other paranormal themed events all year. Nothing compares, however, to the annual "Dark Harbor: Fear Lives Here" special nights during which over 200 monsters haunt six terrifying mazes. This year it will take place from September 26-November 2, 2019; separate ticket required.
LEGOLAND California, home to two themed family hotels in Carlsbad, is the place for younger Halloween lovers with fireworks, new entertainment, Lego build activities and more. All of it is included with a park ticket during Brick-or-Treat Party Nights that will run on Sept. 28 and Saturdays in October. If you're in the east, check out the Halloween action at the sister park in Florida.
SeaWorld's Spooktacular, in San Diego and Orlando Sept. 21-Oct. 27, and starting a week later in San Antonio, Texas, provides special family Halloween shows and the chance for younger kids to strut their stuff. They can show off their costumes while dancing with life-sized, but not-too-scary, sea creatures. It's all in the regular admission price and runs weekend nights.
Howl-O-Scream transforms two Busch Gardens theme parks –- in Tampa Bay from Sept. 20–Nov. 2 and Williamsburg, Virginia even longer, plus SeaWorld San Antonio -— into the ultimate fright adult zone (not suitable for children under 13). There are spooky haunted houses, terrifying scare zones and elaborate themed shows. During the day, the parks host an array of costumed events and family-friendly fare for younger kids.
Halloween Events in the East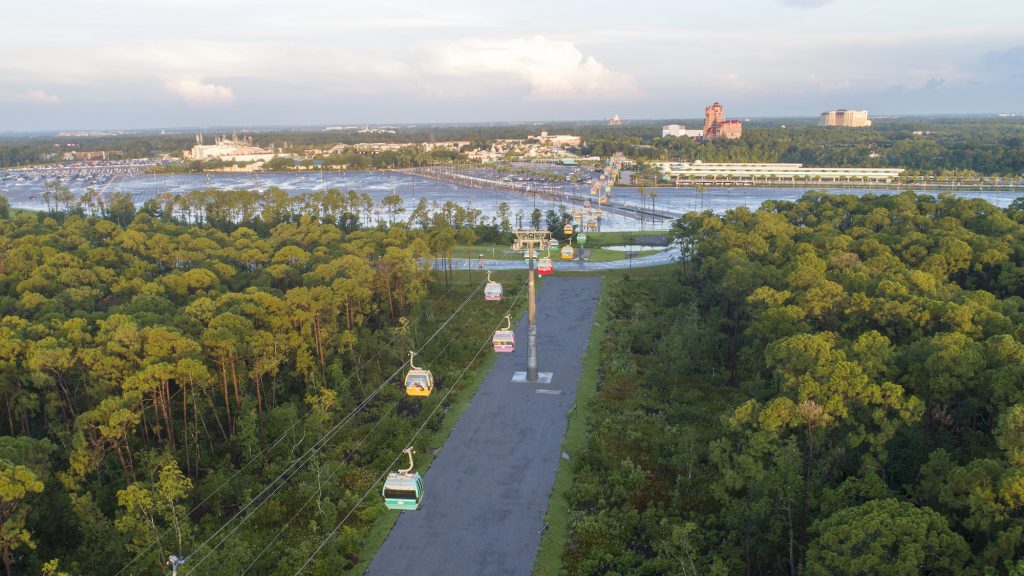 The so-called "world's largest Halloween party" takes place at the Louisville Zoological Gardens October 27, 2019. This popular toddler-safe fundraiser provides support for the zoo's animal care programs, botanical garden, visitor experiences, and conservation education.
Jack-o-Lantern Blaze is a beloved ritual for New York Metro area residents looking for fall vacations because 7,000 hand-carved pumpkins are lit up and clustered by theme (look out for the owls) around the grounds of Van Cortlandt Manor. A fun fund-raiser for Historic Hudson Valley, the music plays and the Blaze lights up from September-November 2019 this fall.
There is no greater Halloween action than at theme parks! Are you dressing up to join The Resistance at Star Wars: Galaxy's Edge? Since its Aug. 29 opening in Orlando, this tremendous Star Wars experience has given guests of all ages the chance to live their own Star Wars stories on the planet of Batuu. Late autumn brings the opening of Star Wars: Rise of the Resistance, a second attraction that puts guests in the middle of a climactic battle between the First Order and the Resistance.
The classic Disney World's Mickey's Not-So-Scary Halloween Party is back select nights through Nov. 1, 2019. Expect a Mad Tea Party and major rides such as Pirates of the Caribbean and Space Mountain to be spookily transformed. Dive into the winter holidays Nov. 8, 2019 at all the Walt Disney World parks and Disney Springs. Disney's Animal Kingdom will celebrate for the first time with holiday décor and themed activities everywhere from Dinoland to Pandora; there's also a spectacular new holiday-themed fireworks show at Magic Kingdom.
Universal Studios' Halloween Horror Nights will begin on September 6 in Orlando and Hollywood and last until November 2 for frightfully fun fall vacations. The masters of cinematic special effects use both theme parks to house blood-thirsty beasts, entertain haunted souls in a variety of themed mazes and allow guests into super-scary haunted houses. They do not recommend these events to anyone under 13; advance ticketing required.
CITY GETAWAYS + LEARNING ADVENTURES
Once kids go back to school, we can all feel the buzz in the air of America's great cities. If you are into culture and cuisine, or if you are planning campus visits with college-bound teens, a city escape should be on your autumn to-do list.
A family visit to St. Louis, Missouri is not complete without a visit to The Gateway Arch, which celebrates the country's westward expansion and the pioneers who made the treacherous journey. Created with more than 43,000 tons of concrete and steel, and 63 stories tall, Gateway Arch is America's tallest manmade monument. There is a new interactive museum that tells the story of Native Americans, explorers and pioneers and free talks and tours led by National Park Service rangers.
While young'uns are heading back to school, plan a long weekend to some interesting and innovative museums and festivals.
Cleveland boasts the small yet comprehensive International Women's Air & Space Museum on the shores of Lake Erie. Mothers, daughters and everyone will be inspired by the bravery and scientific training of space pioneers ranging from Amelia Earhart to Sally Ride and the mysterious Mercury 13 – the earliest class of designated U.S. women astronauts who were never allowed to fly.
Celebrate October and the city's beautiful autumn climate with Kids Free San Diego and save with 100 + partner deals all month long. Your little ones will get free admission at attractions such as the amazing Miniature Engineering Museum. Plus, meals on the house and other fantastic benefits. In addition, several hotels – including some beachfront resorts — will feature "kid free" offers for fall vacations.
Interested in doing 23andMe? You don't even need the results to search your family roots at the nation's largest public genealogy center in the Fort Wayne, Indiana Public Library. Librarians and expert genealogists are there to help at no charge.
AUTUMN REUNIONS = MULTIGENERATIONAL TRAVEL TIME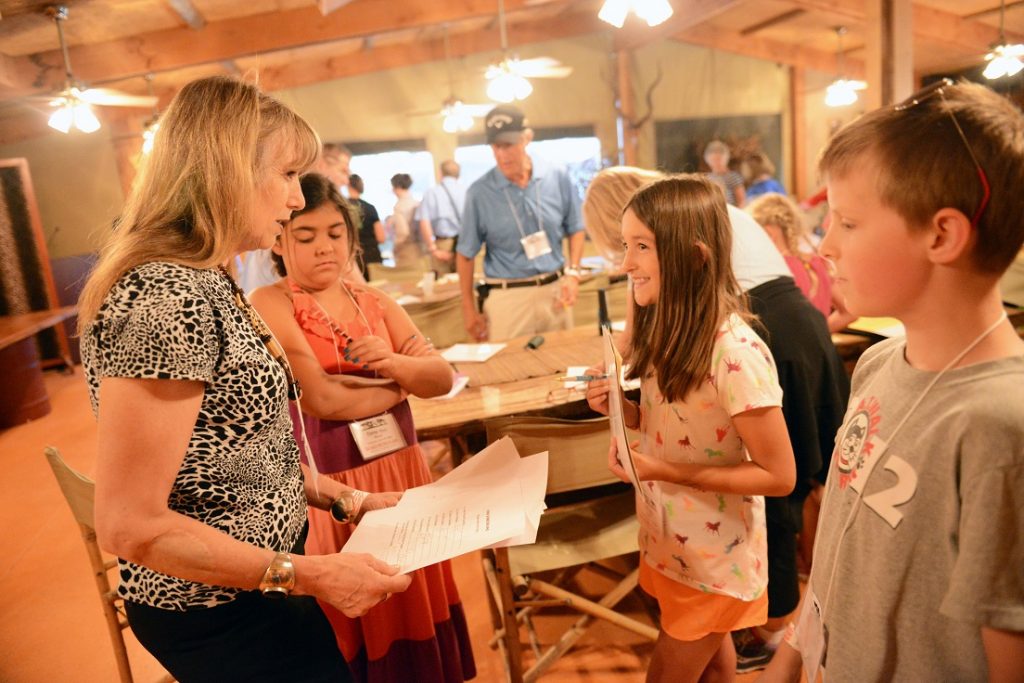 Once school's back in session it's tough to get grandparents and grandkids together. But the holidays are just around the corner and provide the setting and the opportunity to connect, celebrate and plan for a unique experience in the coming year.
It's important to involve the kids and to choose a destination and activities that interest both of you. If you don't feel comfortable going horseback riding, leave that activity for another time and choose a robot-building experience! Read more about Road Scholar's Grandparent learning adventures. Each of these escorted trips is an opportunity to really interact with and bond with your grandchild rather than watch them from the sidelines, so taking the time to plan together will reward both of you when you choose an adventure of a lifetime.
CAMPUS VISITS AND COLLEGE TOURS
If your kids are ready to look at schools, there's no better city to explore than Boston with its 35 colleges, universities, community colleges and non-stop inspiration. You can literally walk in the footsteps of the Revolutionary War Patriots on the Freedom Trail, re-enact the Boston Tea Party at the Boston Tea Party Ships & Museum or tour the oldest warship afloat—the USS Constitution. You can visit Harvard, the oldest college in the country and reward little ones who may be tagging along with an afternoon at the Boston Children's Museum. Eileen Ogintz shares her tips for college touring in Boston which apply to any school visit.
Leave the other kids in the family behind and opt for some one-on-one time with your high school junior or senior. Don't try to cram too many schools into one visit — and certainly no more than two a day. Ask your teen to keep notes or shoot some video on their phone; otherwise, they all start to look the same! Be sure to mix some local sightseeing in with an admissions office visit so the whole family can get a sense of what's outside the classroom.
In College Station, Texas, home of Texas A&M University, take in a football game or visit the George H.W. Bush Library and Museum where Barbara Bush is buried.
Northampton, Massachusetts is home to Smith College and the Five College Consortium comprised of Mt. Holyoke, University of Massachusetts, Amherst and Hampshire College. Find out about Hampshire College's exciting plans to restructure curriculum to meet the needs of future students. In this tranquil corner of the Pioneer Valley where maple and oak line the shores of the Connecticut River, there is great hiking and canoeing after you are done with the campus tours.
Looking at Indiana University? Visit one of the two Tibetan Monasteries in Bloomington, Indiana, for a meditation session, overnight stay in authentic Tibetan yurts, or evening chanting at the Tibetan Mongolian Buddhist Cultural Center. Also visit Gaden Khachoe Shing Monastery, and eat authentic Tibetan food at Little Tibet.
Quiet Time in the Outdoors + National Parks
Mountain towns are an ideal fall destination because the scenery is beautiful yet rates are lower than in the summer and snowfall seasons, as Eileen Ogintz has reported.
It's not hard to "fall" in love with Aspen, Colorado. Ride the Silver Queen Gondola up Aspen Mountain where plenty of activities keep everyone entertained. Grab a bite at the Sundeck restaurant, play a round of Disc Golf or take in the stunning fall foliage views at 12,000 feet while your kids play in the free spirit nests and sandboxes.
If you're looking to stay more active, Aspen has plenty of impressive hiking and biking trails. Check out the autumn tones at the Maroon Bells — the most photographed mountains in North America. The Hunter Creek Valley, often referred to as "Aspen's backyard," leads you to numerous loops, creaks, meadows and aspen groves all immersed in their best fall colors. The Rio Grande Trail is a fairly easy bike ride surrounded by fall trees and small waterfalls that we recommend taking the family on. Drive Independence Pass as it twists around stunning groves of aspen trees and runs along the Roaring Fork River. Our favorite stops are the North Star Nature Preserve, the Grottos and Lost Man Trail — all perfect places to picnic and explore during the crisp fall air.
If Colorado's not convenient, all 417 National Park Service sites in the U.S. will have free entrance on the 25th annual National Public Lands Day, September 28. Why not use the day to explore a park or monument you've always wanted to see or lesser known ones that may be in your neck of the woods? Outdoor enthusiasts turn out in droves to give back to and enjoy their favorite outdoor places. In addition, the popular Every Kid in a Park initiative gives all fourth graders and their family's free access to all national parks all year.
Fall for a Cruise adventure
It's easier than ever to drive to a port for fall vacations and skip the expense and aggravation of flying to meet your cruise ship. Carnival Cruise Line, which carries more children on its ships than any other cruise line, has 18 year round and seasonal ports. Carnival Radiance, for example, sails from Brooklyn to New England and Canada in September and October for leaf peeping, with seven-day trips starting from $569 per person in double occupancy.
Or, explore new horizons like the Panama Canal, long considered one of engineering's most incredible feats. In addition to Caribbean, Mexico and Hawaii routes, Holland America Line has 32 Panama Canal sailings between September 2019 and May 2020. Depending on the itinerary, visit the lush rain forests of Costa Rica's Puerto Caldera; beachcomb on sunny Aruba; discover ancient Maya artifacts in Puerto Corinto's archaeological museum; or marvel at the great Maya stone temples of Tikal from Puerto Quetzal, Guatemala. On Nov. 16, for example, the Eurodam is sailing a 16-day route from San Diego to Fort Lauderdale starting at $989 per person.
Reunion planners, take note that on Oct. 20, Princess Cruises' newest ship, the family-welcoming Sky Princess, will sail from Barcelona to Rome then make its US debut in December in Ft. Lauderdale. The ship's Sky Suites are centrally located on the ship's top decks, boast the largest private balconies ever offered by any cruise line, offer 270-degree panorama views and sleep five, making them ideal for families. In addition, Sky Princess features Princess' first jazz club and Bistro Sur La Mer, a French bistro for a special meal created with Michelin-starred chef Emmanuel Rennaut. To book, visit Princess.com. For other autumn escapes on the high seas, check out our family cruise guide.
START THE HOLIDAYS ON A EUROPEAN CRUISE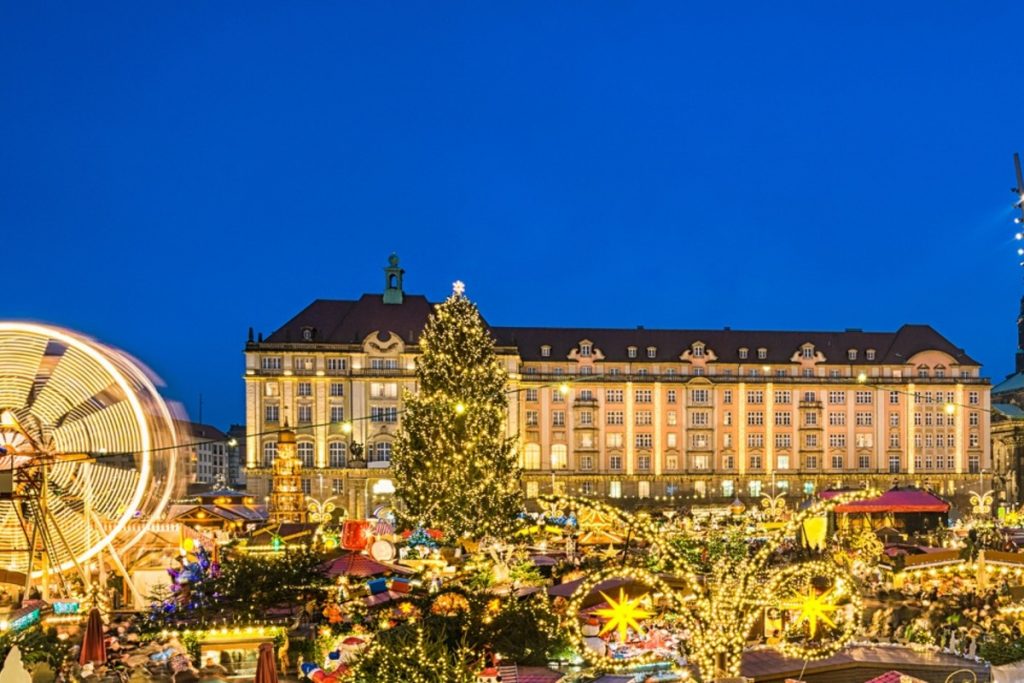 With over 55 ships worldwide and a family-friendly pricing policy, CroisiEurope has a slew of autumn departures to celebrate the holidays on a cruise in Europe or around the world. Europe's dazzling Christmas Markets get into gear in early November, when river cruisers begin calling on famous ones in Alsace and capital cities along the Danube. The French cruise line also has a surprising number of cruises over Christmas and New Year's – great for an unforgettable getaway.
Belle des Oceans, a smaller, more exclusive ship, launches in October sailing CroisiEurope's first world-wide itineraries. Explore destinations such as the islands of Thailand, Singapore, India and the Suez Canal and the Mediterranean. River cruising is a safe, all-inclusive way to travel with friends and family. Booking early comes with its perks as well – all 2020 European Departures are 10% off when booked by October 15th, 2019.
FALL OPTIONS FOR FAMILIES WITH SPECIAL CHALLENGES
If you thought you couldn't travel because someone in your family has special needs, think again. Several recreational groups design different outdoor programs for children with special challenges and their families. Summer programs such as kayaking and hiking continue through fall and, thanks to the work of so many volunteers, fees are usually on a sliding scale to accommodate a family's budget.
Most of the major theme parks make accommodations for those with disabilities. If you are coping with dietary needs or food allergies, Family Travel Forum's guide to Dining at Theme Parks informs you of allergen-free alternatives.
TRAVEL SUSTAINABLY, VOLUNTEER YOUR SKILLS
There is no better time than now to plan a way for your family to incorporate social good into your next travel adventure, and it is easy to do. During September, you can help feed others with the Dine Out for No Kid Hungry campaign that is collecting donations from more than 15,000 nationwide restaurants.
Another option is to involve the kids in leaving a gratuity, small gift or personalized "Thank You" for a hotel or restaurant worker you meet in your travels.
Take advantage of National Lands Day in September, or any free weekend to volunter in America's state and national parks; this directory of volunteer opportunities will help you find a match to your interests and skills.
And year round, dozens of not-for-profit organizations, beginning with your local church or kids' school, help organize international travel with volunteer opportunities.
WHAT IF SOMETHING GOES WRONG?
With the enormous damage left behind by the unpredictable Hurricane Dorian kicking off the fall travel season, we are reminded there is often a "what if…" attached to any family's vacation plans. Travel insurance provides comfort and many other benefits.
Allianz Travel Insurance, for example, sells travel insurance plans that cover expenses for myriad unforeseen mishaps. Their 24-Hour Assistance Hotline provides help, advice and peace of mind when you need it. Additionally, the free, multilingual TravelSmart app lets travelers track flights, find local pre-screened medical facilities, translate common medical terms and more. Review all the assistance your travel insurance policy can provide with this handy infographic from Allianz Travel Insurance, and be prepared for the best vacation ever.
Safe travels, safe home!
Wherever you see ads or images within this special FamilyTravelConsulting.com travel section, the advertising and custom content has been brought to you by our sponsors. All other content and opinions are based upon the authors' actual travel experience and knowledge.
Dear Reader: This page may contain affiliate links which may earn a commission if you click through and make a purchase. Our independent journalism is not influenced by any advertiser or commercial initiative unless it is clearly marked as sponsored content. As travel products change, please be sure to reconfirm all details and stay up to date with current events to ensure a safe and successful trip.
---