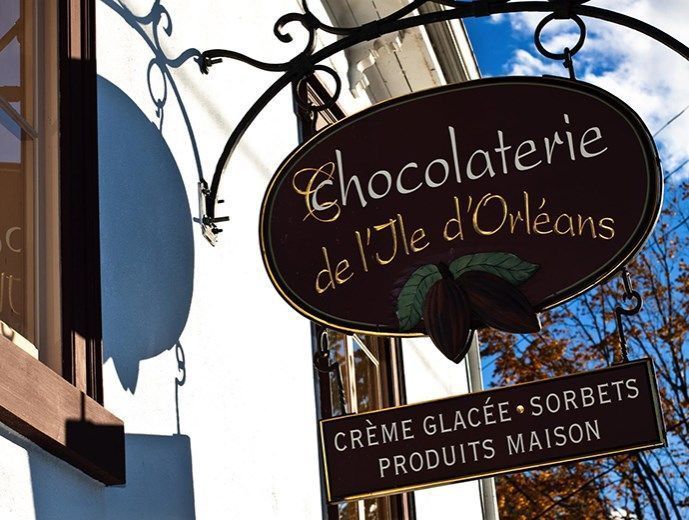 As same-sex marriage gains a legal foothold, more gay families are looking for the perfect honeymoon combining romance and family-friendly fun.
With the recent expansion of same-sex marriage laws and policies in the United States, the gay community is celebrating their newfound rights to become legal partners. The new push for marriage equality will open the doors to equal health coverage, disability insurance, pension rights, and the legal rights enjoyed by all "married" couples.
To take advantage of these landmark legal victories, gay couples are flocking to states including Connecticut to formally legalize their partnership. And because many gay couples were lifelong partners before same-sex marriage was ever legalized, many are already in the throes of raising children. But choosing a gay-friendly, kid-friendly, romantic destination to celebrate this family milestone can prove more difficult to plan. Parents of either sex will want a touch of culture, gourmet dining and nightlife, while providing their kids opportunities for adventure and entertainment. Canada's gay-friendly Quebec City and its scenic environs provide a variety of milestone vacation getaways that celebrate love and family in all their diverse forms.
Quebec Province Hotels Welcome Same-Sex Couples
Same-sex marriage has been legal in Quebec province since 2004, and Quebec City has a long-standing reputation for its gay friendliness. The city's diversity, fine dining, festivals, culture, skiing and outdoor recreation have enticed honeymooners and gay-parent families for years. Regardless of parents' orientation, family members of any age can appreciate the European appeal of the oldest city in North America. And now that airfare prices have skyrocketed, Quebec's French heritage and comparable dollar exchange rate make it an affordable alternative to France or the rest of Europe.
Those looking for a little romance on their trip, or traveling as honeymooners with kids, can get an overview of what Canada's only bilingual province has to offer by staying at one of 11 properties within the esteemed collection of Quebec Resorts and Country Inns (800/861-4024). Adhering to strict standards of quality, dining, and amenities, the network features 26 establishments ranging from woodland inns, charming city inns, resorts, and pastoral inns.
Although there are no formal kids clubs or overt child-friendly amenities in its roster, the collection of hotels prides itself on offering a variety of packages for families, outdoor adventurists, culture seekers, and foodies. Pave your way through Quebec at any time of year, choosing from nature settings, romantic escapes, gourmet cuisine, and urban convenience. And because Quebec is admired for its diversity, progressive attitude, and respect for the gay and lesbian lifestyle, you'll find your family welcomed with open arms.
Manoir des Erables, Montmagny
Our first stop on our Quebec excursion took us to Manoir des Erables (800/563-0200, Manoir des Erables 220, boul. Tache Est, Montmagny, Quebec, Canada G5V 1G5) in the area of Montmagny. This charming, upscale inn lies approximately 35-minutes from Quebec City and is just a short walk to the St. Lawrence River. My suite was located in the main building just off the beautifully carved mahogany staircase and fine rugs. When I opened the door, I was greeted by a scene right out of the French countryside with a large fireplace, mahogany four-poster bed, old-fashioned basin, Victorian accents, cozy layout, and views of the front lawn and looming trees.
Families looking for more space can opt for a superior room with multiple beds, or choose a regular room for added savings. The concierge can assist in planning area excursions for golf, Nordic bath spas, and gourmet meals; the manoir's pool and spa were just a short walk from my room.
---
I wouldn't necessarily consider myself a culinary 'foodie', but I never came across an unsavory bite of food the entire time I was in Quebec. And Manoir des Erables stayed true to my culinary experience in their intimate dining room featuring a variety of entrees including duck, guinea fowl, smoked sturgeon, rich chocolates and varied wines. Their restaurant is also the multiple winner of the coveted Gastronomy Award from the Quebec Tourism Grands Prix. The French food might prove too adventurous and rich when compared to chicken fingers and burgers, so parents with picky eaters on their hands will welcome the local supermarket or fast food chain just a short drive away.
To find area activities and an understanding of Quebec's history, look no further than the St. Lawrence River. The saltwater river has a reputation as being a driving force of commerce and livelihood in Quebec and consequently maritime museums draw in history buffs year-round. We stopped by the Musee Maritime du Quebec (418/247-5001, 55, chemin des Pionniers Est, L'Islet, Quebec, Canada, G0R 2B0) along the banks of the St. Lawrence River to get an overview of the history of Quebec's ships and leaders in seafaring. Visitors could easily spend the day exploring the exhibits, life aboard the Ernest Lapointe icebreaker, and go into the bowels of the Bras d'Or 400 hydrofoil. I've never been claustrophobic, but journeying down all the way into the ship's machine room proved challenging.
Those who have an affinity for Irish history should take the trip to Grosse l'lle and the Irish Memorial National Historic Site. The area honors the history of Canadian immigration, the influx of Irish immigrants, and its role as a quarantine station for the Port of Quebec. Reeanctors in period dress can be seen demonstrating the health checks and sanitation process hundreds of immigrants faced each day.
The island is only accessible by ferry and due to inclement weather in winter months, the area is only open from mid-May to mid-October with varying hours. Families looking to plan ahead can contact Les Croisieres Lachance (888/476-7734) ferry leaving from Berthier-Sur-Mer or Le Coudrier (888/600-5554) ferry leaving from Quebec, Levis, Ile d'Orleans and Sainte-Anne-de-Beaupre. Both companies offer combo ferry and attraction tickets and a lovely ride down the St. Lawrence.
Manoir du Lac Delage, Quebec
Our next stop on the Quebec Resorts and Country Inns tour took us to Manoir du Lac Delage (888/202-3242 ), just 15-minutes from Quebec City. Nestled along green lawns, tranquil lake and rolling mountains, I would have never known the Manoir was near a thriving urban center. It offers a quiet retreat away from the influx of tourists and crowds without compromising on convenience to the city. My room was spacious and modern with a balcony and stunning view of the surrounding landscape.
A variety of suites range from Junior to VIP. Guests are invited to dine at the Gourmet Champetre Restaurant and use the facility room, pool, and sauna. Area attractions outside the city include watersports and bird watching during summer, and snow tubing, snow scooters, and broomball during the snowy winter months.
Of course after a week of gourmet dining, lunch wasn't far from our minds. Manoir Montmorency (418/663-3330, Manoir Montmorency 2490, avenue Royale, Quebec, QC G1C 1S1) failed to disappointment with tasty sandwiches, oversized burgers, salads, local cheese, and entrees including freshly smoked salmon. But the main attraction was the remarkable view of Montmorency Falls, the St. Lawrence River and Ile d'Orleans. Though we dined on a rainy day and declined to take the nearby cable car and trails, we ate with front and center views of the roaring falls falling from 83-feet high and every second nearly 35,000 liters of water cascade off jagged rocks into the St. Lawrence. The setting makes for a romantic meal for Moms or Dads, while kids can pretend they're historic voyagers along the St. Lawrence River.
---
For a decadent dessert and treat for the kids, venture across the river to l'lle d'Orleans, an island celebrated for its culinary delights and lack of mass commercialization. Take the kids for a bite at The Chocolaterie de l'lle d'Orleans (418/828-2252, 196, chemin du Bout de l'lle Sainte-Petronille I.O. G0A 4C0). Ile d'Orleans is a charming island celebrated for its culinary delights and lack of mass commercialization. The sweet-smelling shop features refined chocolates with raw ingredients imported from Belgium and France. On a warm day, try the variety of homemade ice creams including Blueberry and Pralines. To better understand the history and food of the island, parents can pick up the bilingual book Farmers in Chef Hats, a local agro-tourism book with photos, local recipes, and information on local ingredients.
To work off some of that rich, French food and exquisite dessert, visit the nearby Marais du Nord for an inspired eco-tour. This non-profit organization brings public awareness towards protecting the environment with a variety of outdoor activities. Visitors explore the Marais du Nord wetland trail network with nature walks and guided excursions in Amerindian rabaska canoes to learn about local wildlife, birds, migration patterns, vegetation, and preservation.
For warm weather activities, head to Centre de ski Le Relais (866/3-RELAIS, 1084, boulevard du Lac, Lac-Beauport Quebec, G3B 0X5) for an outdoor adventure in the treetops. Visitors are fitted with safety gear and helmets and can choose from Le Funambule, an open-area discovery course, kids explorer course, a180-meter-long zip line, and a variety of challenging rope bridges.
Their adventure courses are designed for a variety of comfort levels whether you're looking for an intense thrill ride zipping through the trees, or walking across a bridge just high enough to get your blood pumping. I found myself confident when venturing out onto the first rope bridge, but by the end of my two-hour excursion, I was holding onto the trees for dear life. During winter months, Les Relais turns into a ski resort with 25 different trails to accommodate a variety of skill levels.
Hotel Royal William, Quebec
My last stop along my Quebec Resorts and Country Inns route took me to Hotel Royal William (888/541-0405, 360, boulevard Charest Est Quebec Canada, G1K 3H4). Located near Quebec City's thriving center, the location was easily walkable to the ongoing 400th year celebration, venues, restaurants, and area attractions. Though the location is key for anyone looking for urban convenience to Old Quebec and Old Port, the room was too small for a family or anyone looking for spacious accommodations. Their Superior King with living room or therapeutic bath might be a better option, but ask in advance about approximate space, available rollaways or, with older kids, adjoining rooms.
My group ventured into Quebec City and was treated to an in-depth and animated tour with Elyse Busque from Quebec City Tourism (877/783-1608, 399, Saint-Joseph Est, Quebec, QC G1K 8E2). We got a complete lesson in the French and Irish influence, Battle of Quebec, and current events. Quebec City holds the distinction of being North America's only fortified city and its historic wall separates the old from new city. It was also officially declared a world heritage site by UNESCO in 1985. Tourists can travel between the upper and lower part of town with an inclined railway resembling an elevator or ski gondola. We passed easily from one area to the next and were greeted with a flood of cafes, intimate pedestrian streets, unique French architecture, and local boutiques selling everything from local maple syrup to fine jewelry.
---
For a special night on the town, venture to Old City's Ristorante Il Teatro (418/694-9996, 972 rue St-Jean, Quebec, Quebec, Canada, G1R 1R5) for Italian cuisine and proximity to shops and festivals. I wouldn't recommend the restaurant for young children as the quarters are intimate and upscale, but older kids can enjoy the delicious variety and proximity to the bustling energy of downtown. I quite possibly had the most memorable meal of my life over delicate duck ravioli, rich chocolate cake, and a glass of red wine. We were also fortunate enough to arrive during the height of Quebec's 400th year anniversary and dined next to live performances, pubs, street performances, and vendors selling everything from handmade jewelry to art.
Stroll through Old City or take a bus over to The Musee National des beaux-arts du Quebec located in the heart of the Plains of Abraham. Their collection boasts past and present work from local and international artists. Audio guides are available in both English and French and take guests on a tour from the 17th century through the present. Young kids might get bored on the tour, but the Egyptian room should be a popular choice for those who want to learn more about mummies and tombs.
Now that you've gotten a taste for the resorts, romance, culture, history, and food Quebec has to offer; learn more about its kid-friendly attractions in our article "Quebec City, Canada See and Do." Bonjour!
Dear Reader: This page may contain affiliate links which may earn a commission if you click through and make a purchase. Our independent journalism is not influenced by any advertiser or commercial initiative unless it is clearly marked as sponsored content. As travel products change, please be sure to reconfirm all details and stay up to date with current events to ensure a safe and successful trip.
---