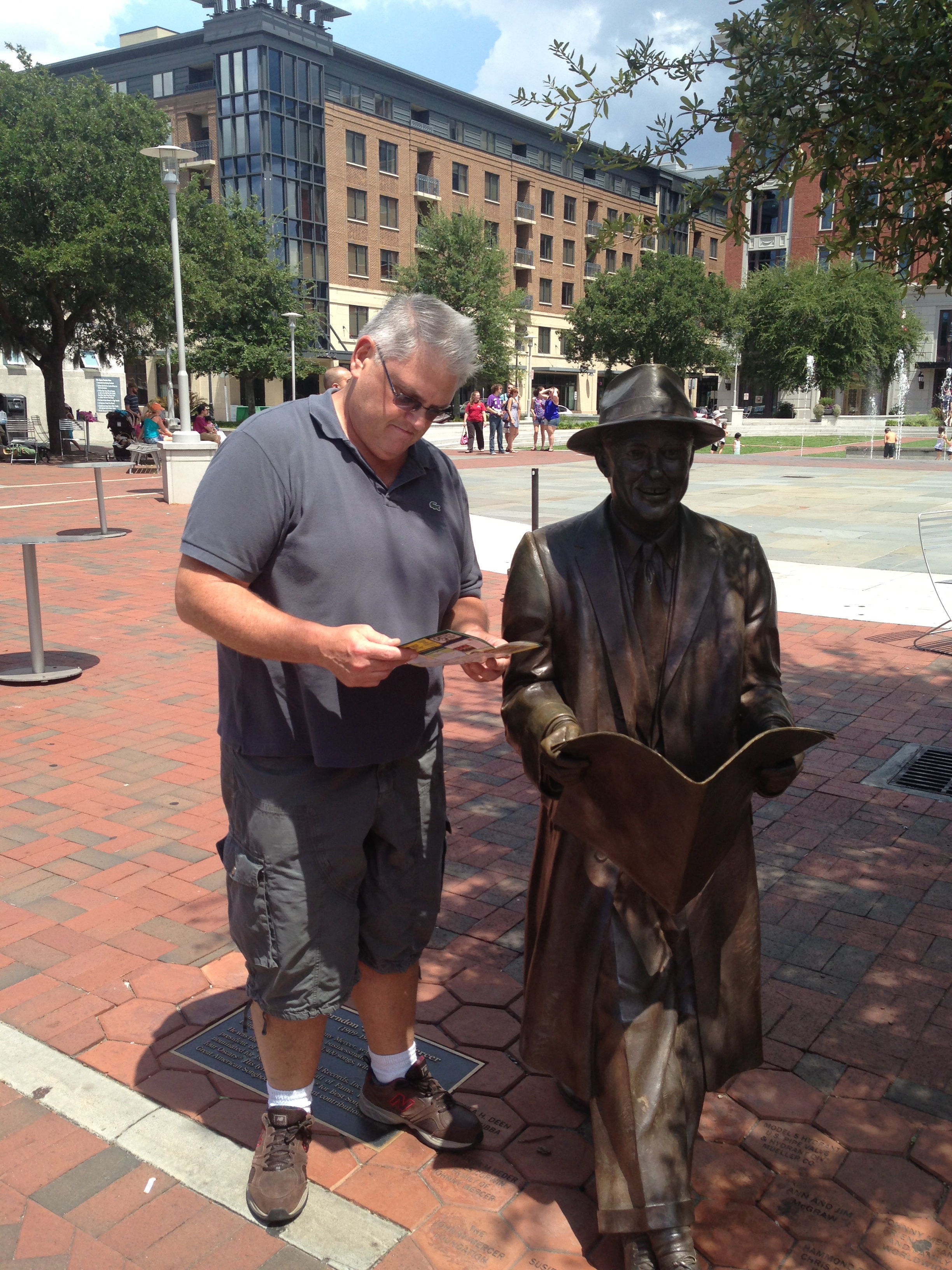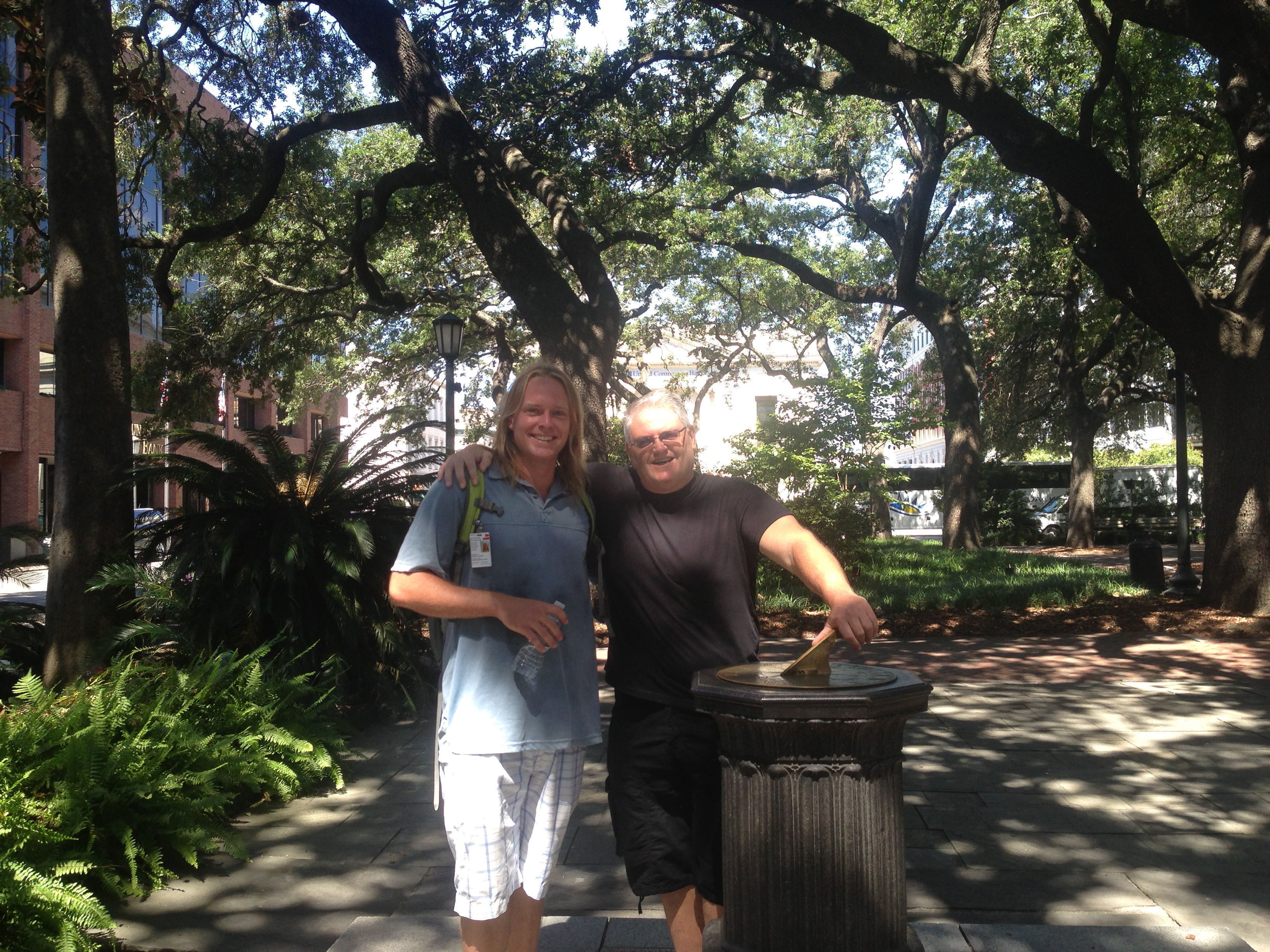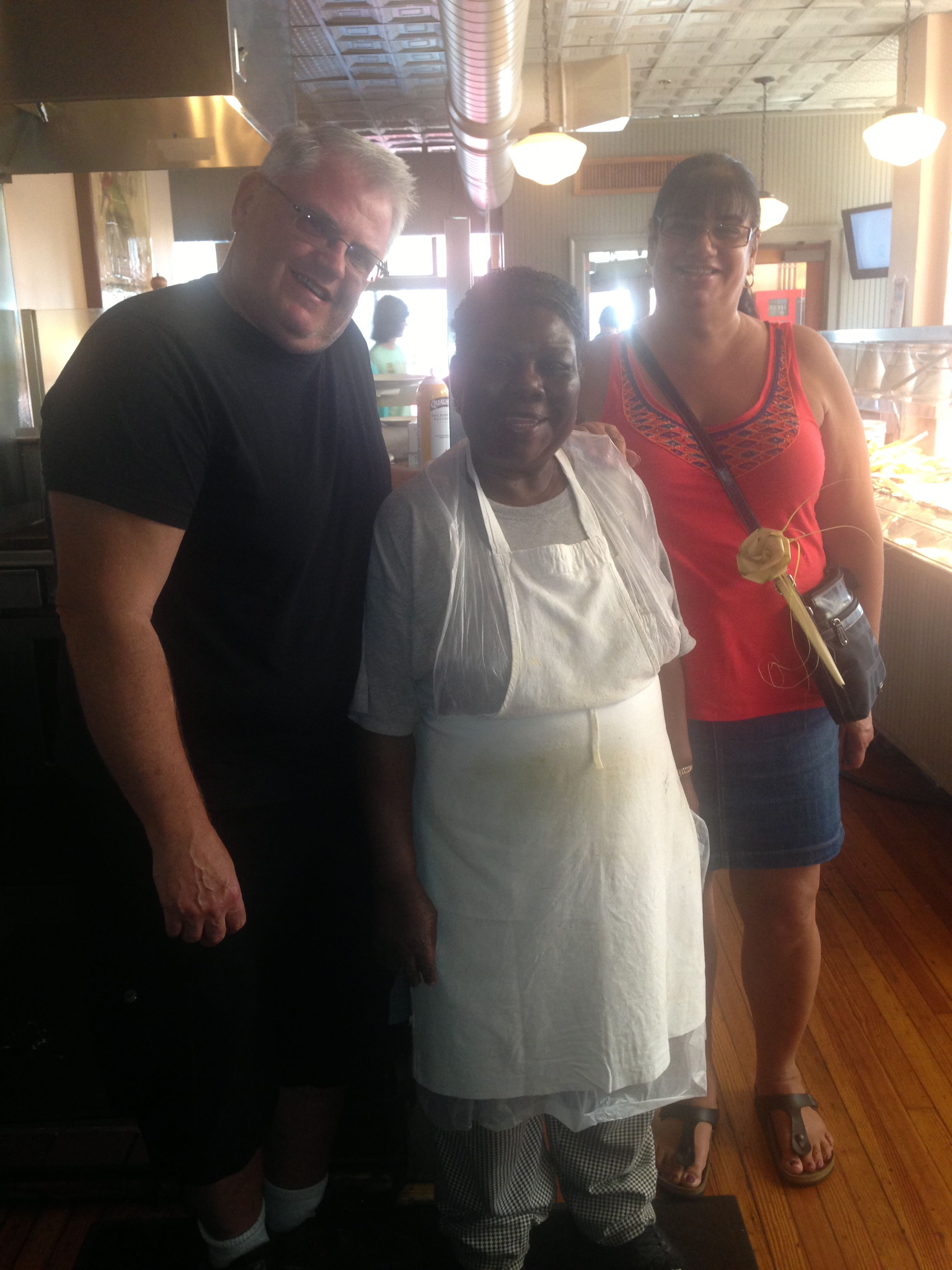 Savannah Georgia is Hot. Oh sure, the temperatures soar in August. But I'm talking about the whole town. Yes, Hot with Heat. Hot with Charm. Hot with Heart. Hot with Southern Hospitality. On a recent visit we experienced it first hand.
Historic Savannah is known as The Most Elegant City. It is said that when General Sherman marched the Union Army across the south, the soldiers burned every Southern City in their path hoping to end the Civil War. Every city except Savannah Georgia. Charmed by the southern hospitality, the city was spared from the flames.
So, here is our story.
Making a Home Away from Home with VRBO
We decided on a VRBO and chose a lovely home off of Front Street, close to the waterfront and in the lower end of the square. Flights to Savannah are difficult, we rarely like connecting flights but to this destination, there was no other way. New York to Atlanta to Savannah on Delta.
Our ears find the first place we visit. We were searching for a place to have a drink and snack after traveling all day and checking into our house for the week. We heard the sounds of live music, laughter and fun emulating from the Bayou Café (14 N Abercorn Ramp, 912 233-6411). A local neighborhood bar with live music, friendly locals and a rustic surrounding. We stayed for a set or two, settling into our week.
In Savannah, we were continually treated as friends, greeted by a relaxed town that brings you back in time and slows the pace down to a stroll. There is also surprising energy. Plenty of food to delight the palate, riverboats with music, ferries to Hutchinson Island, and the trolley that runs on Riverfront Street. It is easy to imagine living in this town, unwinding under the shade of giant oak trees, admiring the garden views and beautiful homes, or leisurely reading a book.
Spanish moss hangs invitingly on the mighty oaks. Put away the iPhone, enjoy nature. The past runs deep at tours and museums, painted richly with the history of days long ago. You long to be invited for lemonade on the neighboring porch.
Meeting Savannah on a Free Tour with a Friend
To get to know the town, we start walking with a Free Savannah Tour held Monday-Saturday 11am & 2:30pm. Tours last about 90 minutes. No reservations required, just meet at Washington Square, No sign up, No deposit, No fee. We gave it a shot and met Chris. My wife and I were the only ones on the tour. Chris said "No problem. Sometimes, the less the better." He is a history buff, delighting us with stories of the charms and folklore of this city. "Here's what it says in the book….. This is what the locals say!"
We journeyed up the middle of town from Washington Square to Forsythe Park. The town was made for walking, laid out with a grid of squares and parks that each have a unique look. There are approximately 25 parks and also the Colonial Park Cemetery. A delightful two hours engaged with the history and conversation about nearby favorite spots to check out on our weeklong adventure in Savannah.
I couldn't pay Chris what he deserved, anything would have fallen short, but, of course a proper tip was given. Chris was a delightful young man who combined his love of history and his town, and mixed in his friendliness. It will stay a great memory for a long time.
Plenty of Free Activities, and Tastings of Local Fare
Now with some ideas, we investigated on our own. On a beautiful summer Sunday, we went to The Cathedral of St. John the Baptist (222 East Harris Street, 912/233-4709) for Mass in this historic and beautiful Catholic Church. Then it was off to Clary's Café (404 Abercorn Street, 912/233-0402) for the famous blueberry waffles.
This oldest city in Georgia is full of friendliness: free samples and plenty of warm smiles from the local shops. Try some free exotic salts at The Salt Table (51 Barnard Street, 912/447-0200). Peanuts of every imaginable flavor, hot and spicy, chocolate-covered, or sweet and/or salty. They have it all at The Peanut Shop of Savannah (407 East River St, 912/232-8612). Free tastings exist throughout Savannah – honey tasting, beer samples and friendly shop owners with their own offerings –but buying something just feels right.
The way the city is laid out, it is possible to visit all of the parks and squares. As you explore each area, a little game of checking off the parks you've stepped into continues during the week.
We walk into the last squares we hadn't yet explored and also stopped at the First African Baptist Church, the first black Baptist congregation in North America dating to 1788,. It grew from members who founded a congregation in 1773. First African Baptist Church operates a museum which displays memorabilia dating back to the 18th century. We were lucky enough to peek in and feel its history as it was closed the day we visited.
A Day at the Beach on Tybee Island
It turns out that the best beach to go to in Savannah is Tybee Island. They have a bus shuttle that leaves from the visitors center, and for $3 you can travel about 45 minutes to Tybee Island. The bus ride to the beach and back is a great value.
Tybee Island Georgia is known as Savannah's Beach. On the island there is Lou Ann's Beach Buggy, the Tybee Shuttle (912/661-5819). It will take you anywhere on Tybee in a golf cart. The local pizza joint, Lighthouse Pizza (1105 U.S. Highway 80), was another great find. Good food and several craft beers on tap. It's a daylong beach day, very enjoyable.; great little find thanks to Michael.
Back in Savannah, a late lunch stop at The Distillery (416 West Liberty Street, 912/236-1772). It's a craft beer bar and restaurant with 21 Craft Beers on tap and over 99 bottled beers. Excellent pub food designed for the beers showcased. There were no Buy Backs, but it was a delightful afternoon.
Some of our Favorite Meals in Savannah
After our long walk, we figured we would choose dinner close to our rental. We peaked into Boar's Head Grill & Tavern (One North Lincoln St Ramp at River Street – 912/651-9660). After a leisurely nap, after all this is vacation, we strolled back for an exquisite dinner, with a view of River Street through a stone window archway which made for picturesque views of the ferry boats and wonderful waterway. The dinner was delightful. Good food, reasonably priced, Steak, Ribeye. I would highly recommend this place.
As the week progressed, we also did some touristy things. Lunch at Paula Dean, the Lady and Sons (102 West Congress Street located at the corner of Congress and Whitaker Streets, 912/233-2600.) This place is not for calorie counters, plan on skipping dinner if you go for lunch. They started with the biscuits, that are placed on each table. They were introduced first in this restaurant by a lady they call Jelly Roll, a sweet woman with a beautiful smile who we happened to meet as we exited the place. Of course, you exit thru the gift shop full of baking needs, spices, kitchen gadgets and cooking books.
Leopold's Ice Cream (212 East Broughton Street, 912/234-4442) is an old fashion parlor from the 1930's. It has the antique décor for a vintage Ice creamery with stools, booths, counterascxtop and of course, the servers with a delightful smile who were dressed from a different decade. The Ice cream is delicious too!
One night we went to the Olde Pink House at 23 Abercorn Street, and had a drink in the bar in the basement. I was inquiring about Planters Tavern when I was actually in it. Some confusion as Planters Hotel is across the street. The bar is in the basement of the Olde Pink House, lined with stone walls and dimly lit with candles. Its a perfect romantic setting. Upstairs there are multiple rooms with many fireplaces that serve an excellent dinner. It has the feel of an old expensive house, with many friends over for an intimate dinner.
From Olde Pink House, we strolled around the corner and spotted an Irish pub. Bar O'Connell (108 W Congress St, 912/231-8499). Michael was the bartender; he's the one who sent us to Tybee Island. I love when conversation leads to interesting finds.
One recommendation for dinner came from our tour guide, Chris. We went to Fire Street Food (13 East Perry Street, 912 234 7776). The restaurant has a great neon color scheme invoking Fire. It was frequented by college students, police officers and savvy tourists. It had the large dishes, decent prices, and great food that attract this clientele. We had the best Pad Thai. Careful when ordering the sushi, it has ridiculously large rolls.
We ventured out one rainy night and stumbled into a warm and inviting Juarez Mexican Restaurant (420 E Broughton St, 912 236-0530). A colorful restaurant, very inexpensive but oh so tasty. The heat of Savannah makes the rain so inviting, so peaceful, the great sounds as it hits the roof. Umbrellas made walking in the rain fun. We came back here for lunch another day.
Of course we had a fish night. It's a port town so we tried a fish hop. First stop oysters at Bernie's Oyster House (115 East River Street, 912/236-1827). The oysters, steamed and raw. Seated at the bar and making friends and sharing oysters, doesn't get any better. Next stop, Joe's Crab Shack (504 E River St, 912/232-1830), where we shared the Samuel Adam's Steam-pot. I would suggest the Mason Jar Margaritas.
Getting Around Savannah
One thing that didn't work for us; we decided that we would not bother with a rent-a-car since it was a walking town. That was a correct decision but we should have investigated a close-by local grocery store — our VRBO was convenient to the River Street but not for a close-by grocery store. We'll add that to a future list.
There are free bus rides on Express Shuttle, a one way loop thru town. It comes every 20 minutes and runs 7 days a week from 11am to 9pm. This is a free shuttle with a dozen on/off points. The city can be so hot in August that getting on a heavily air conditioned bus feels like its the destination and can be a great joy.
Savannah Belles Ferries is also free with just three triangular stops, two on each end of River Street and in the middle, Hutchinson Island, an island with houses the Convention Center. This is a wonderful ride on a beautiful vessel from the past.
The River Street Streetcar is a free trolley like San Francisco's that runs end to end on the waterfront, when it is running, but you can walk the nine blocks of River Street without any problem. This is a delightful stroll with shops, pubs, galleries and people watching on the beautiful Riverfront.
Coming Back
Savannah, Georgia is a beautiful place to visit. We can close our eyes when the cold winters come and remember the hot sultry summer week we spent here. Yes, Hot with Heat. Hot with Charm. Hot with Heart. Hot with Southern Hospitality.
Dear Reader: This page may contain affiliate links which may earn a commission if you click through and make a purchase. Our independent journalism is not influenced by any advertiser or commercial initiative unless it is clearly marked as sponsored content. As travel products change, please be sure to reconfirm all details and stay up to date with current events to ensure a safe and successful trip.
---