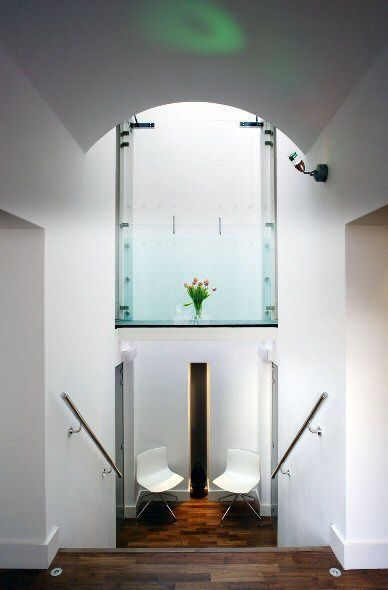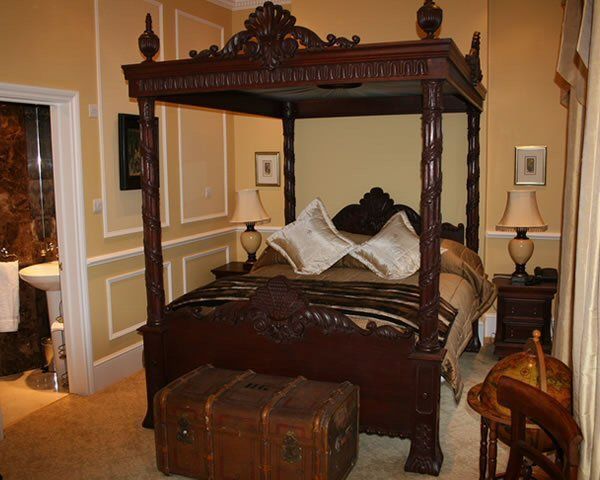 For a bed in London, breakfast too, here's a look at some top value B&Bs with large rooms that welcome families.
Delta is doing it, so is United. Several other airlines are reducing their fares to London. That, plus the most favorable exchange rate in years — US$1 to ?1.46 — is making that great city affordable again for 2009. Hotels too are offering deals, but the way for families to really save money is to stay in a B&B.
On my last trip to London I walked around the posh Belgravia quarter, up one side of Ebury Street and down the other, looking at the numerous four-story Edwardian houses that are now B&B's. The selection runs the gamut from luxurious to… how shall I put this — not desirable. It pays to do some research.
On my walk I discovered the hip B+B Belgravia (011/44/207 259 8570; 64-66 Ebury Street), but I could not stay as the place is so popular that reservations are hard to come by at the last minute. There was, however, a room for me across the street at the Lord Milner (011/44/20 7881 9880) named for a 19th-century British statesman in Southern Africa. The friendly girl behind the desk leapt up to take my suitcase and lead me to a small but well-lit room. The bed was comfortable; the bathroom had lots of towels, shampoo and plenty of soap. "More hangers, Mrs. Davidson? Would you like a cup of tea, a glass of sherry?" Lovely service.
Money for Value Proposition
All room rates for the B+B Belgravia include tax, free internet access, and a full English breakfast — eggs, bacon, cappuccino, the works.  Prices at my visit ranged from $145/N a night for a single to $278/N for a family suite that sleeps four.
Prices including tax at the Lord Milner ranged from $135/N a night for a single to $277/N for a suite large enough to house a family. These B&Bs can be booked by phone. When dialing within the U.K, eliminate the numbers 011 44 but add a 0 before the local code 207 that goes for this and all telephone numbers that follow. One other tip, the code 0207 applies to central London; 0208 connotes a few miles away from the heart of town.
There are other B&B's on Ebury Street that are worth looking into.  The recently renovated Lime Tree Hotel (011 44 20 7730 8191; 135-137 Ebury Street) has rooms that go for $125/N to $285/N.  Morgan Guest House (011 44 20 7730 2384, 120 Ebury Street) is a bit fuddy duddy but it is really cheap. Rooms start at about $76/N; a suite for four is $193/N.
Shopping & Dining in Belgravia
Belgravia is one of London's finest neighborhoods, and is convenient to so many of London's attractions. It is located between the Sloane Square and Victoria Station Tube (subway) stops at its southern end, and Knightsbridge and Hyde Park Corner to the north. Former Prime Minister Margaret Thatcher lives there, so do Joan Collins, the actress, and Elle McPherson, the super model who designs lingerie. (Hard to imagine what they might say to one other should their paths cross at the local grocery.)
Every street, every shop in Belgravia, offers fun window shopping. On Elizabeth Street, for instance, Philip Treacy, who makes ridiculous hats out of feathers, silk flowers, and I don't know what, for English royalty, aristocracy and wannabees, has a shop; so does the Chocolate Society, which, as its name implies, sells guilty pleasures. On Pimlico Road, sometimes called London's design district, I recommend pressing your nose against the windows of Linley, which sells beautiful contemporary designs in wood, and Anno Domini, for its nothing-but-the-best 18th- and 19th-century antiques.
As for eating and drinking, there is plenty of choice, from very high end restaurants such as the Michelin-starred Italian restaurant Zafferano, at 15 Lowndes Street (011/44/207 235 5800) to gastro pubs such as the Ebury Wine Bar (011/ 44/207 730 5447; 139 Ebury Street). The Thomas Cubitt (011/44/207 730 6060; 44 Elizabeth Street) is named for a famous 19th-century builder, and for take-out, there's Ottolenghi (011 44 207 823 2707, 13 Motcomb Street) which specializes in Med-rim vegetarian food. Delicious.
Details, Details
It's hard to leave a neighborhood that is so much fun, but all trips have to end sometime. Getting to the airport from my Belgravia B&B was a cinch: I walked around the corner to the Victoria Coach Station and took the bus to Heathrow. The cost of the ticket was approximately US$4.
Families will want to research the B&B selection in advance of arrival. For trustworthy information on B&B's, accessible from home, try The Good Hotel Guide. As its name implies, it specializes in hotels, but 150 out of its 900 or so descriptions are about B&B's, nationwide. Editor Adam Raphael, interviewed by the Times of London, described reviews of hotels and B&B's written by the public on internet forums as "an absolute lucky dip … you don't really know whether they are right or wrong." That's not the case with The Good Hotel Guide, which can be accessed online at www.goodhotelguide.com.
The Brits swear by Alastair Sawday's books which often have "Special Places" in the title. His online listings can be found at www.sawdays.co.uk. Be warned that most of the entries are outside of London, however, and have notations such as "For Garden Lovers" and "fresh eggs from their own hens." For Sawday's recommendations in the heart of London, it would be wise to cross-reference the address with a map as some are not centrally located.
Other sources are the official tourist office, Visit Britain, visitbritain.com, which vets all its listings and Visit London, http://www.visitlondon.com/accommodation/bed_breakfast which promotes the city itself.
Dear Reader: This page may contain affiliate links which may earn a commission if you click through and make a purchase. Our independent journalism is not influenced by any advertiser or commercial initiative unless it is clearly marked as sponsored content. As travel products change, please be sure to reconfirm all details and stay up to date with current events to ensure a safe and successful trip.
---