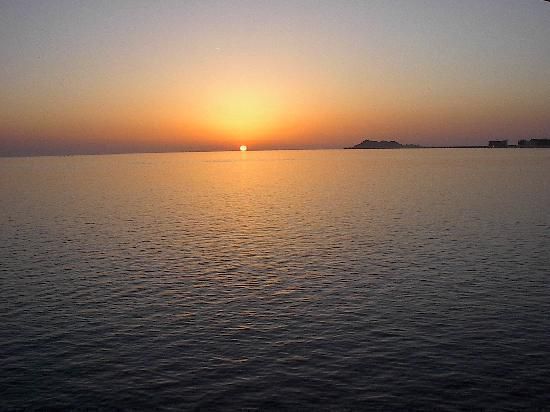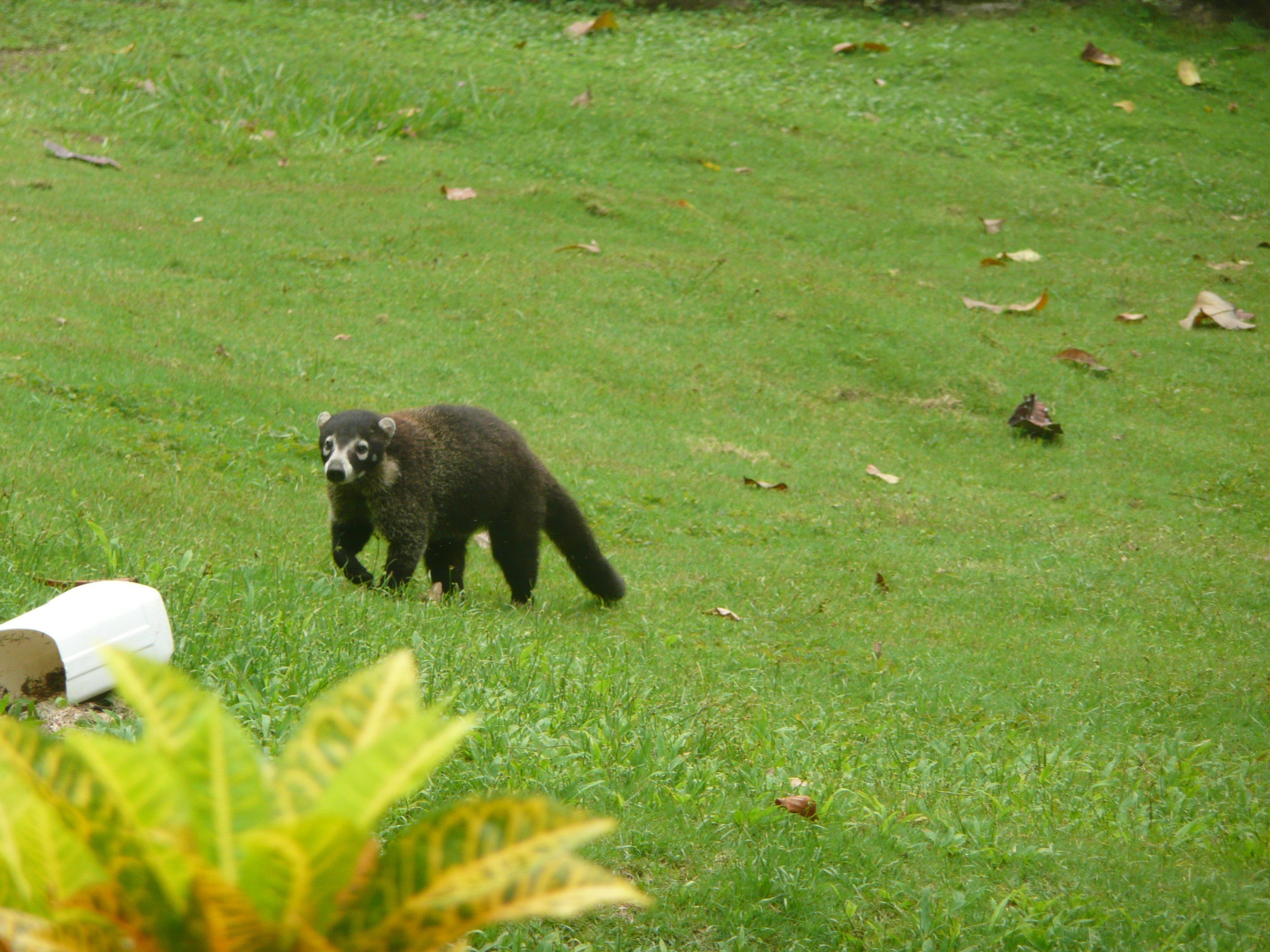 If eco-lodge makes you think "rustic," read on about a high-end place that offers unique accommodations, gourmet meals, attentive staff and spa treatments on the remote Osa Peninsula of Costa Rica.
Lapa Rios, loosely translated as "River of Scarlet Macaws," is a luxury eco-resort situated in a private 1,000-acre nature reserve. Located in the southern part of Costa Rica on the Osa Peninsula (one of the most biologically intense places on the planet), Lapa Rios protects this land by offering cultural and environmental experiences to its guests from all over the world.
The resort's office in Puerto Jimenez is where we began our adventure as we boarded one of the lodge's 4×4 safari trucks for a 12-mile (45-minute-long) ride to the jungle property. As soon as we arrived, we settled down for lunch on a terrace high above Matapalo Point, where the Pacific Ocean meets the Golfo Dulce, and I knew I was going to like this place. From trees directly above our table we were greeted by a group of vibrant scarlet macaw. Watching them from such close vantage was a real thrill, and the first of many awesome sights. The lunch of fresh local fish and salad was very tasty, too.
Sleeping in a Model Eco-Tourism Lodge
When I was shown to my room, my key was presented to me with a wind-up, battery-operated flashlight, which would prove invaluable for getting around the property after dark. While Lapa Rios does have electricity, it is limited, and provided by a generator that supplies power to the accommodations and the main lodge. The resort is a model ecotourism project and a pioneer in sustainable tourism, committed to environmentally sound practices and employing only people from the local community.
My bungalow, one of 17, was also situated high above the sea with an awesome view, and I felt as if I was in a tree house. It was completely private – I could not see anyone, nor could anyone see me. The structure's roofs are created from thatched suiita palms, the floors are wood, and the walls are almost all screened windows, with suiita shades to raise and lower.
I stepped outside onto the balcony which was furnished with lounge chairs, a hammock and an outdoor shower, and listened to the only sounds I heard, those of the birds cawing as they passed in front of me. I lay down and dozed for a few minutes. Upon waking to an odd sound, I looked up to see several monkeys flying amongst the tree branches, directly overhead. I was a bit shocked as a few stared straight at me, as if they were considering a landing! Soon, however, they were distracted, ate some berries from the tree, and off they swung. After some time thinking about how lucky I was to be there, I headed inside to explore.
The room was spacious, with two double beds covered by mosquito netting (which I was told was not really necessary), a desk, shelving, a ceiling fan, several comfortable chairs, and a bathroom with two sinks and a walk-in rain shower. Very comfortable and very cool.
Night Hikes & Eco-Walks for Adventurers 5+
Before dinner we were treated to our first experience in the rainforest. A naturalist took us on a night hike through the property to see the noctural life around us. We donned rubber boots and raincoats, grabbed long walking sticks and flashlights, and off we went. I found it slippery and a bit treacherous as there were many steps to climb up and down, but the sights were well worth it. My favorites were a white owl, and several tiny, bright green frogs with bulging red eyes, hanging out on the leaves. One even jumped onto a group member's pants.
Several other tours and hikes are offered on the property, and include early morning bird-watching, a waterfall hike, a starfish walk and a medicinal plants walk. There is a very interesting "Sustainability Tour" which presents all of the ways that the resort works to run in harmony with nature, such as the use of solar power, recycling (everything) and other aspects of environmental responsibility. All tours are rated for "difficulty," and you should pay close attention to them. After a strenuous hike or climb, you can avail yourself of a yoga session or a massage. Children will especially enjoy a tour of the nearby Carbonera School, a project sponsored by Lapa Rios to provide education to the children of the families who live in this most rural and least developed region of Costa Rica.
Speaking of kids, while Lapa Rios accepts children of all ages, it is recommended that they be at least 6-years-old to enjoy the experience. There are no babysitting services available, and the terrain makes it difficult to tote babies and toddlers. That said, families with older children have lots to enjoy although, at first, the kids may whine about the lack of television, telephones, computer games and the internet, none of which exist at the resort.
Here, your children will have a very different experience by participating in the regular programs, as well as in a special Kids Rainforest Tour. Led by naturalists through primary and secondary forests, they will learn about the unique biodiversity in an interactive manner. What kids wouldn't delight at seeing monkeys, bats, sloth, frogs, toucans, macaw and more so close that they can touch them? There is a swimming pool on property, and the beach is a 10-minute walk (up a steep hill when you come back). Although swimming is generally safe at the beach, it is not set up with chairs and umbrellas like at many resorts. Other nearby activities include surfing, fishing, kayaking, dolphin and whale watching.
Anytime you leave the property for an off-site excursion, you will board a 4-wheel drive vehicle to negotiate the unpaved roads. "Getting there" may be quite an experience because roads often wash out due to the driving rain. Yes, it happened to us on our way back from our trip to the 100,000-acre Corcovado National Park. When we set out from Lapa Rios we drove about an hour to Playa Carate where we walked on the beach for 3.5 km (c. 2.25 miles) to the park entrance. Along the way we observed jaguar tracks, turtle nests, and a colony of coatimundi. Once inside the park you will have a good chance of seeing four different speciies of monkeys (spider, squirrel, howler and capuchin), agoutis, tapirs, herons, egrets and more amongst the 375 species of birds, 125 mammals, 50 bats, 131 reptiles and amphibians, and more than 6,000 insects, bugs and creepy crawlers who live there.
Lapa Rios is an amazing place, with a great mission. While offering the sights, sounds and activities of the jungle, it is a comfortable home base with excellent food and an engaged, gracious and helpful staff.
Dear Reader: This page may contain affiliate links which may earn a commission if you click through and make a purchase. Our independent journalism is not influenced by any advertiser or commercial initiative unless it is clearly marked as sponsored content. As travel products change, please be sure to reconfirm all details and stay up to date with current events to ensure a safe and successful trip.
---