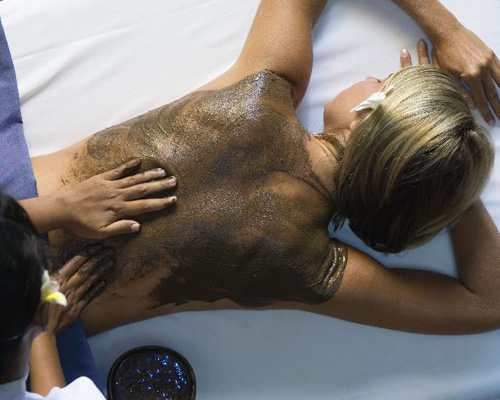 After a rush of offers for expecting mothers and fathers a few years ago, pampering babymoons with pickles and massage are back in fashion. Giving a name to the urge to savor your adult relationship before baby arrives has made them a happy part of the new parenting journey.  The airlines have helped too, by approving travel by expecting mothers through 36 weeks, giving soon-to-be parents time for a last hurrah!
Massage Soothes Aches of Pregnancy
Importantly, the endless appeal of massage therapy has been a boon, because the different types of prenatal massage on the market provide, according to a University of Miami School of Medicine study, many positive effects including decreased back and leg pain, improved sleep, and lowered anxiety and stress hormone levels. Expert therapists take into account the changes a pregnant woman's body undergoes, which may include increased blood volume and sluggish circulation that causes swollen feet and ankles. The downside is these specialty massages are usually very expensive.
To determine what massages cost, the hotel metasearch engine Trivago.com did some interesting research and found the average cost of a massage at a 4-star property is double the rate at day spas.
So, with that information, here are some of the recent babymoon offers that have arrived in our Inbox. If you can't afford to splurge on the complete getaway package, consider a lower priced accommodation and a massage at one of these noted spas. We hope they will tempt new parents, and those who already have children, to get away for some me and we time before the big day.
Travel Alert for Pregnant Women!
It has recently been discovered that a mosquito-borne virus, Zika, can have very serious effects on the fetuses of pregnant women. For most travelers, the most common symptoms of Zika virus disease are fever, rash, joint pain, or conjunctivitis (red eyes). Symptoms typically begin 2 to 7 days after being bitten by an infected mosquito. However, it can also be transmitted from a pregnant mother to her baby during pregnancy or around the time of birth.
At this time, the CDC is offering this advice: "CDC recommends special precautions for pregnant women and women trying to become pregnant: Pregnant women in any trimester should consider postponing travel to the areas where Zika virus transmission is ongoing. Pregnant women who do travel to one of these areas should talk to their doctor or other healthcare provider first and strictly follow steps to avoid mosquito bites during the trip. Women trying to become pregnant who are thinking about becoming pregnant should consult with their healthcare provider before traveling to these areas and strictly follow steps to prevent mosquito bites during the trip.
As we go to press in January, 2016, there have been confirmed cases of Zika virus appearing in travelers to the following destinations, with many more destinations likely to appear this year. The current destinations that should be off limits to pregnanat women are Barbados, Bolivia, Brazil, Cape Verde, Colombia, Ecuador, El Salvador, French Guiana, Guadeloupe, Guatemala, Guyana, Haiti, Honduras, Martinique, Mexico, Panama, Paraguay, Puerto Rico, Saint Martin, Samoa, Suriname, and Venezuela. Stay up to date with the CDC website and check with your doctor before planning any travel while pregnant.
Now let's look at some of the top babymoon offers.
Westin La Paloma, Arizona
The Westin La Paloma is a contemporary yet elegant golf and tennis resort in the foothills of Tucson's desert. For parents-to-be, they offer the Pregnancy Massage at the Elizabeth Arden Red Door Spa which promises relaxing benefits for both moms-to-be and baby. Specially adapted mother-to-be treatments relieve stress on joints, reduce swelling, and nourish the skin. At this tranquil resort, a 50 minutes Pregnancy Massage costs $160. Rooms are priced according to season, but there are several third night free stay packages available with a starting rate of $209 per night.
W Retreat on Vieques Island
The Caribbean is a great destination no matter your status, and at the W on this island off of Puerto Rico (no passports required!), a babymoon is for sharing with baby and anyone else in the family, too. The W Retreat & Spa – Vieques Island overlooks the Atlantic Ocean and has two on-site beaches (one of which is adults-only), a signature AWAY Spa and much more. The retreat's "Indulge with a Babymoon" package celebrates the arrival of new life with a room upgrade, daily breakfast for two at Sorcé terrace, late 2pm check-out, two daily freshly-made fruit smoothies, a $50 Craving Credit to satisfy those late-night snack wishes, Boppy pillow for your newborn or a pregnancy sleeping pillow for duration of stay, and best yet, a $100 Away Spa Credit for future mom and dad to recharge. This offer, based on a three-night minimum, begins at $554/night and can be booked with the code WBBYMOON.
Wyndham Grand Rio Mar in Puerto Rico
The 500-acre waterfront Wyndham Grand Rio Mar Beach Resort & Spa offers the "Nurturing Massage for Mother-to-Be" at the Mandara Spa. This treatment uses a tried and tested safe pregnancy massage technique adapted to each stage of pregnancy. Specialized positioning ensures the ultimate in comfort and relaxation. This specialty massage, while not part of a lodging package, costs $160 for 50 minutes. In celebration of the resort's complete renovation, however, this Wyndham is offering an all-inclusive packages starting at $215 per night per adult based on double occupancy. You are eating for two, after all.
Terranea, a California Resort
This past summer, celebrity Tiffani Thiessen of "Dinner at Tiffani's" on The Cooking Channel, publicized the babymoon weekend away she spent with her husband and 4-year-old at Terranea Resort, an oceanfront resort near Los Angeles. From the 50,000-square-foot spa to beach and time at the three pools, the family took advantage of all that this eco-friendly resort offers to relax together, pre-baby.  "Terranea was the perfect place to have our familymoon," said Thiessen. "It was kid friendly as well as it catered to adults — from the pool, fun slide and great Kids' Camp that Harper loved, to the amazing tranquil spa that Brady and I got to enjoy. We hiked, explored the beaches, even the cave, and we saw baby seals as well as small marine life in the many tide pools around the property." The resort's highly regarded Spa does a special Tidal Moon prenatal treatment. Designed to be restorative and healing, it incorporates gentle rocking; an exfoliating sugar scrub of honey, grapefruit and ginger; and a special massage designed to relax mom while releasing tension, increasing circulation and improving the overall wellbeing of mom and baby. We priced a mid-week, two massage plus room and breakfast Spa Rejuvenation Package at $329 per night.
Tideline Ocean Resort, Florida
A beachfront boutique Kimpton Hotel, the Tideline Ocean Resort & Spa, Palm Beach has a "Preggo and Pampered" package. Pampering includes drinks, prenatal massage, a Snoogle comfort pillow, and a late night snack with options ranging from an ice cream sundae with pop tarts to a mini cheese slider with pickle and fries. Stay tranquilly active on the beach, by the pool, grab that in-room yoga mat, or use a hotel bike for a smooth ride downtown. The midweek, mid-November pricing starts at $503 per night for two.
Miami, Florida Mayfair Hotel
The posh Mayfair Hotel in Coconut Grove is known locally for its Jurlique Spa, an offshoot of the Australian organic cosmetics firm that has nurtured its own flowers, herbs and medicinal plants in Adelaide for the past 25 years. Their "Babymooners Miami Getaway" features a special Mothers to Be spa treatment, gourmet breakfast in bed and a chance to relax in one of their rooftop, poolside cabanas.  The two-night offer includes a suite so you can really stretch out, spa treatments for both of you, and a take-home basket of Jurlique toiletries, priced from $1,150 for two nights. A one night mini vacation with half-hour massages starts at $369 per night. Note that their PreNatal Massage treatments are given as you lie on your side; the 60-minute massage alone can be booked for $135, a bargain when compared to what the Trivago.com research revealed.
Travel Tips for Moms and Dads to Be
Even with all these fabulous massages, we think you'll find these travel tips for pregnant women to be useful.  UK's Royal College of Obstertrics & Gynecology Tips For Traveling While Pregnant, Travel While Pregnant from the New York Times; Tips to Plan the Perfect Babymoon from Care.com; and Pregnant and On The Go.
Dear Reader: This page may contain affiliate links which may earn a commission if you click through and make a purchase. Our independent journalism is not influenced by any advertiser or commercial initiative unless it is clearly marked as sponsored content. As travel products change, please be sure to reconfirm all details and stay up to date with current events to ensure a safe and successful trip.
---