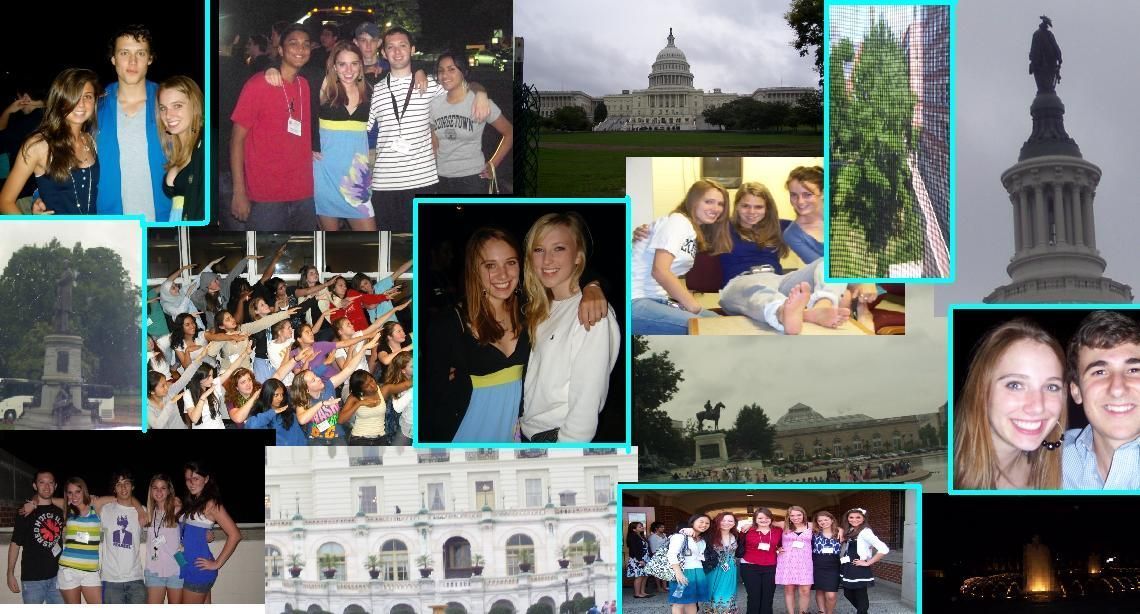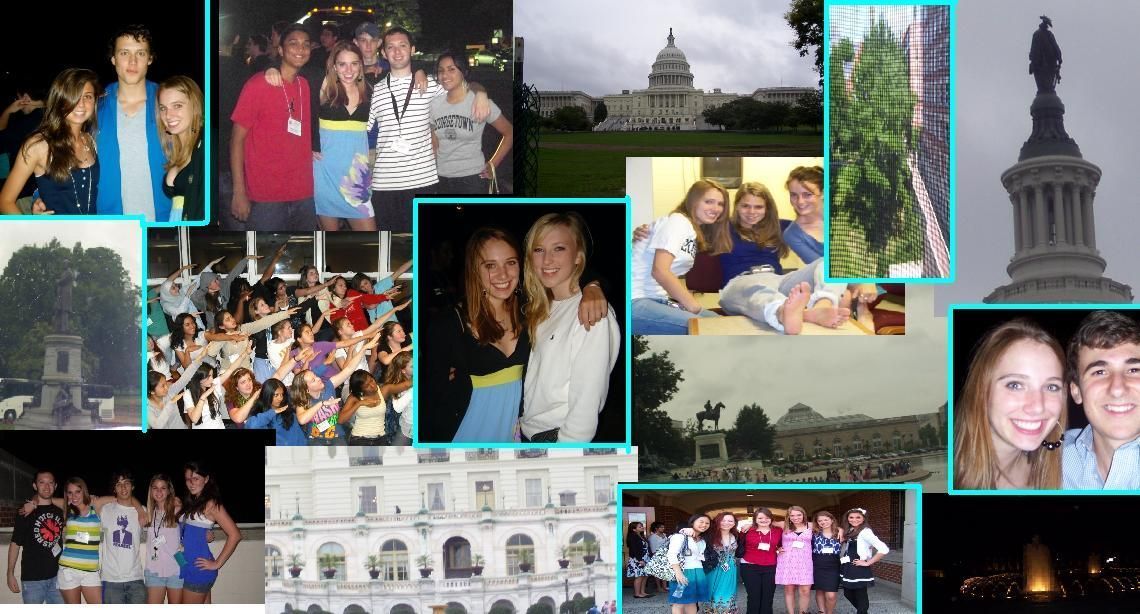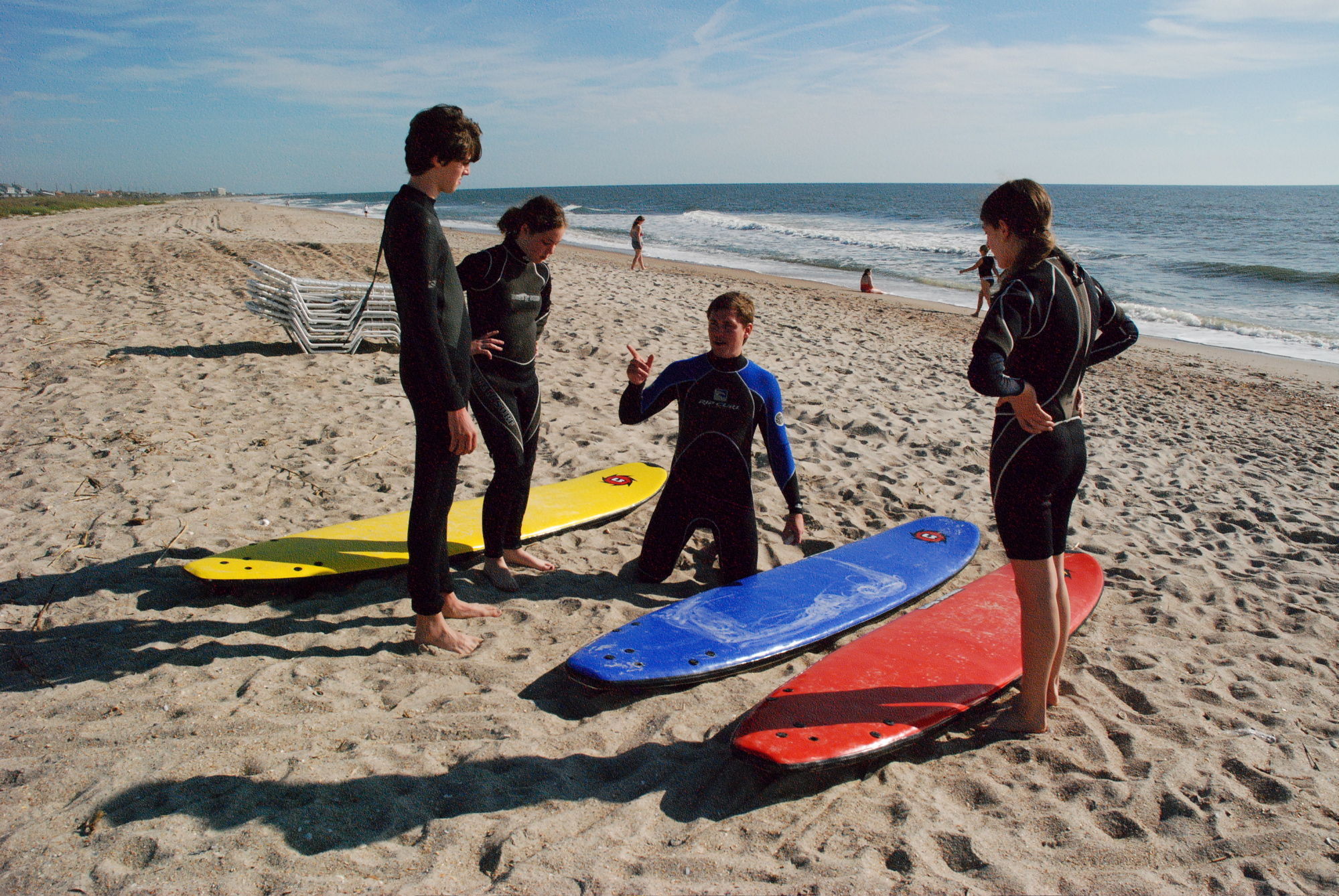 A family with two teenagers discovers an unspoiled barrier island on Florida's Northeast coast and a luxuriates at a resort whose staff is phenomenal.
When planning our trip, we chose the 444-room, AAA Five Diamond Ritz-Carlton, Amelia Island, as the hotel appealed to us for many reasons. I needed a resort where my two teenagers could have fun independently, but where the four of us could also enjoy activities and quality time together. Maddy, 14 and Alec, 16, are still amenable to traveling as a family, but have made it clear that they do not want to spend 24 hours a day with their un-cool parents. The Ritz-Carlton provided just the right balance that a family traveling with teens needed and much more.
We arrived feeling surprisingly refreshed, after our just over two-hour, non-stop flight from New York City. As we drove from Jacksonville International Airport in our rental car, we felt a million miles away from the still-blustery early April weather that we had left behind. Amelia Island feels remote, but is only a 35 minute drive from the airport, so getting there is a breeze. As we approached, we drove under a lush canopy of thick vegetation that was typical of the deep south, but with a sprinkling of palm trees reminding us that we were in Florida.
Settling Into a Distinctive Property
The hotel lobby was as elegant and refined as one would expect of a Ritz-Carlton property, but what immediately impressed me was that we were clearly not at any Ritz-Carlton. The hotel has a magnificent location on the beach, and the lobby shows this off. There is a wonderful indoor-outdoor feel to the public spaces, with glass-paneled doors that lead out to a relaxed patio. Comfy sofas and plush over-sized chairs abound, some grouped around a large fire pit that is lit each night. The patio overlooks the beautiful, unspoiled dunes that this barrier island is famous for.
A series of wooden boardwalks cross over the dunes and lead to the ocean. Before we checked into our room, we relaxed on the patio, bathing in the warm sun. After a long winter, we all wanted to see the ocean, and the sound of the waves beckoned us. As we crossed over the dunes, we were thrilled to see turtles craning their heads under the boardwalk. The soft, sugary sand felt summery on our bare feet, and the nearly empty beach was an oasis of calm.
Our room felt like a guest room in a friend's beautiful home, as it did not have the cookie cutter décor that even high-end hotels often do. I loved that the two double beds featured wood carved headboards with palm trees on each side, and the desk echoed this theme. All of the hotel's guest rooms have balconies, so we could see and hear the crash of the waves from our 5th floor room.
Family Kayaking Trip
The hotel offers many activities, some complimentary and some for a fee. We all were excited to book the guided kayaking trip that explores the island's inter-coastal waters. We booked this activity for our first full day at the hotel, and it was a good choice.
Our guide for the trip was Casey, a delightful young woman who was eager to share her wealth of knowledge about the island, and her enthusiasm for the island's natural beauty was infectious. She drove us to be outfitted at Kayak Amelia, about a 10-minute drive from the hotel, pointing out unspoiled Big Talbot Island State Park along the way. Kayak Amelia gave us the choice of individual or tandem kayaks, and we agreed that as novices, the individual ones would be easier to maneuver. Casey explained that the direction of the current would decide which way we would travel.
With Casey as our leader, we felt we were in good hands and headed north. The scenic waterways led us through picturesque salt marshes, where the only people in sight were a few fishermen. We ended up on a sand bar, about two hours from our starting point and docked our kayaks, and got out to explore this remote corner of seemingly untouched sand. It gave us a stunning view of the area, and we felt like Robinson Crusoe as we walked barefoot on this deserted beach. Kayaking back against the current was tiring and a bit anti-climactic, but Casey was encouraging that we could do it, despite our sore muscles.
Casey embodied the eager to please spirit that we encountered with much of the staff at the Ritz-Carlton Amelia Island. The word "no" does not seem to be in the vocabulary of the multi-tasking staff. Throughout our stay, we saw Casey perform a variety of jobs, all with a warm and genuine smile. This can do attitude was evident when we wanted to have a picnic dinner on the beach one evening. We shopped for provisions at a local supermarket, and the staff provided us with a basket, blanket, and linen napkins, everything we could possibly need for a casual yet elegant al fresco dinner.
Activites for Teens and Tots
After our family kayaking trip, the kids were ready for some teen-oriented fun, and my husband and I were looking forward to spending some adult time together. We booked a surfing lesson that the hotel offers for the kids, and the gentle waves proved just right for two first timers. Brad, the surfing instructor, was yet another young staff member whose true desire to be helpful was what made our family vacation at the Ritz-Carlton such a stand out. Like much of the staff, he does many jobs, all with a smile. He got the teens in the group outfitted with wet suits and surf-boards, and demonstrated on land before the group waded out into the surf to try their hand at the waves.
Maddy was a bit anxious, as she had seen quite a few jellyfish in the ocean the previous day.  Brad, a native of Amelia Island, patiently helped to ease her worries by explaining the seasonal patterns of the Island's marine life, and that the jellyfish rarely stung anyone. It did the trick, and the group paddled out on their surfboards. Everyone in the group managed to stand up and ride a wave for a few seconds. Alec rode several waves, and really got the feel of surfing. All the teens in the group said that they had a great time.
Alec and Maddy were tired after their foray into the world of surfing, and wanted to have lunch spend the rest of the day relaxing by the pool, which features views of the Atlantic Ocean. They ate at the poolside Ocean Bar & Grill and raved about the burgers and fish tacos. They also wanted to hang out in the Our Space lounge, billed as a place that teens can call their own. Aiming to please this most discriminating age group, the sleek space is equipped with all the modern technology that a teen could ask for, including Wii, X-box , iPods and docking stations, and of course, Internet access. They enjoyed playing air hockey and foosball in the teen friendly indoor area, but commented that it was most certainly not for teens only, as it was full of younger children enjoying the variety of games offered.
Younger children are well-catered to at the hotel as well. The Ritz-Kids program (for children ages 5 to 12) is well-known for providing a plethora of fun activities. The Ritz-Kids Night Out evening program is very popular with families, as the kids have dinner, watch movies, and do crafts, while parents can enjoy an adult-only evening. The hotel even offers Pirate and Princess tuck-in at bedtime.
Mom and Dad Time
Confident that the kids would be happily occupied, my husband and I decided to indulge in side-by-side massages at the Ritz-Carlton Spa, Amelia Island. This state-of-the-art facility is justifiably rated one of the top new spas in the country. The calm atmosphere was immediately medicinal. We were each taken to the separate men's and ladies wet lounges that feature a whirlpool, sauna and steam room. We reunited in the coed relaxation lounge, were we could have a refreshing herbal tea or fruit infused water together, while relaxing in comfortable chairs and chaise-longues. The spa is famous for its "Heaven in a Hammock" massage, but the "Time Together" couples massages sounded really special to us. Our two massage therapists, Robyn and Stacy, escorted us into the spacious, private massage room. They asked each of us our massage preferences before they began to expertly soothe our bodies and souls. Employing a variety of massage techniques, the one-hour massage flew by, and was so relaxing that my husband fell asleep!
Feeling calm and tranquil, we opted to change into our swimsuits and head out to the spa's private pool. This peaceful oasis had a lovely outdoor lap pool and Jacuzzi with a soothing waterfall. After our swim, we didn't feel quite ready to part with the spa, so we each returned to the single-sex wet spa, to luxuriate in a last steam/sauna/whirlpool. We both agreed that this luxurious experience was the best spa that either of us had been to, and was well worth the splurge.
Families Together
The rest of our vacation passed all too quickly as we participated in many of the hotel activities. We enjoyed the weekly pirate themed toast, which offered complimentary rum-cocktails for adults and a non-alcoholic punch for kids, complete with pirate hats for young guests. We had fun at the evening beach bonfire, eating do-it-yourself s'mores and drinking hot chocolate, while listening to the crash of the waves.
Many more family-friendly activities were offered, but we often chose to be as close to the ocean as possible. We all agreed that spending time on the nearly deserted beach, relaxing in the padded lounge chairs that face the Atlantic Ocean was wonderful. We had some terrific ocean swims, and even saw dolphins swimming close to shore.
Dining Options
We combined hotel dining with dining out at various restaurants on the Island. We had two excellent meals at the Ritz-Carlton in the moderately priced Café 4750. The wait staff was super accommodating to our culinary whims. When we devoured the fresh, warm rolls and butter, they were quickly replenished, this time accompanied by delicious hummus. Although she felt a bit embarrassed to order from the kids menu, Maddy wanted to try the macaroni and cheese that this menu offered. Not only did our waitress oblige this request, she thoughtfully put Maddy's lemonade in a proper glass, as opposed to the plastic cup that usually accompanies the kids' meal. These small, thoughtful touches permeated our stay at the Ritz-Carlton Amelia Island. 
The hotel is home to Salt, one of the mostly highly rated restaurants in the Southeast. We didn't dine there, as it seemed a bit out of our price range for the four of us, but we plan to in the future. I chatted with several staff members about Salt, and mentioned my interest in cooking. The staff arranged for my husband and I to tour the kitchen during the off hours between lunch and dinner. The restaurant has gorgeous ocean views and uses an eclectic variety of over 30 different salts from around the globe in its cooking. Combine this with mind-boggling views of the ocean and the name Salt makes total sense.
|Well-respected Chef De Cuisine Richard Gras had stepped out, but the enthusiastic sous-chef, Rick Laughlin, was kind enough to interrupt his busy routine to show us around the kitchen. He had us sample microgreens that are a prominent part of the menu. These vegetables are grown on a farm in Ohio and flown in frequently. They were intensely flavored, as their small size ensures that each bite packs a deep punch. We noticed a table in a private dining area that is actually in the kitchen but separated by a glass partition. It is here each night that a few lucky guests dine on a customized feast while viewing the inner workings of the kitchen. This unique "A Seat in The Kitchen" dining experience provides a rare view of the inner workings of a top rated restaurant.
Exploring Fernandina Beach
Amelia Island's Fernandina Beach is a charming town, about a 10-minute drive from the hotel. We enjoyed strolling its pedestrian friendly streets in the evening. Our favorite restaurant in the town was the packed Arté Pizza, with an authentic wood fired oven. Located just off Centre Street on Third Street, it was well worth the 45-minute wait for a table. The pizza, pasta and salad were terrific and very reasonably priced. We saved room for rich ice cream at the also crowded Fernandina's Fantastic Fudge on Centre Street, and bought some yummy salt-water taffy to bring home.
We also had a great time at The Surf, a local restaurant and watering hole that features live music. Only a few minutes drive from the Ritz-Carlton, on South Fletcher Avenue, it felt a world away. We chowed down on wraps, burgers and fresh blackened fish sandwiches in a casual atmosphere. We dined outdoors on plastic tables that feature a roll of paper towels in the center for wiping sticky hands. It was fun and delicious, and had the laid back feel that we had been looking for.
Many of the guests that we met during our stay were repeat visitors, some whom return year after year. An overwhelming number of guests were families, who sang the praises of The Ritz-Kids programs.  One has come to expect great service at a Ritz-Carlton property. But the staff at the Ritz-Carlton Amelia Island went way beyond the call of duty to ensure us a wonderful, luxurious, yet always comfortable stay. Coupled with the natural, remote beauty of this barrier island, this stunningly appointed hotel provided us with one of our family's best vacations yet. It gave us the right balance of opportunities for family time, coupled with just enough teen oriented fun to keep this most demanding age group satisfied.
Resort Report Card
Name:
The Ritz-Carlton, Amelia Island
Address:
4750 Amelia Island Parkway
Amelia Island
Florida
32034
www.ritzcarlton.com
Phone:
907/277-1100
Seasonal Rates:
$$$ – $$$$
Hotel Setting:
A
Hotel Staff:
A
Choice of Activities:
A
Quality of Amenities:
A-
Bonus:
A staff who goes above and beyond what is expected, even for a Ritz-Carlton property.
Note:
Winter can be chilly in this northermost part of Florida, but our spring trip boasted picture-perfect beach weather.
Dear Reader: This page may contain affiliate links which may earn a commission if you click through and make a purchase. Our independent journalism is not influenced by any advertiser or commercial initiative unless it is clearly marked as sponsored content. As travel products change, please be sure to reconfirm all details and stay up to date with current events to ensure a safe and successful trip.
---