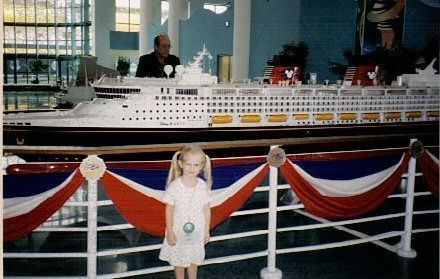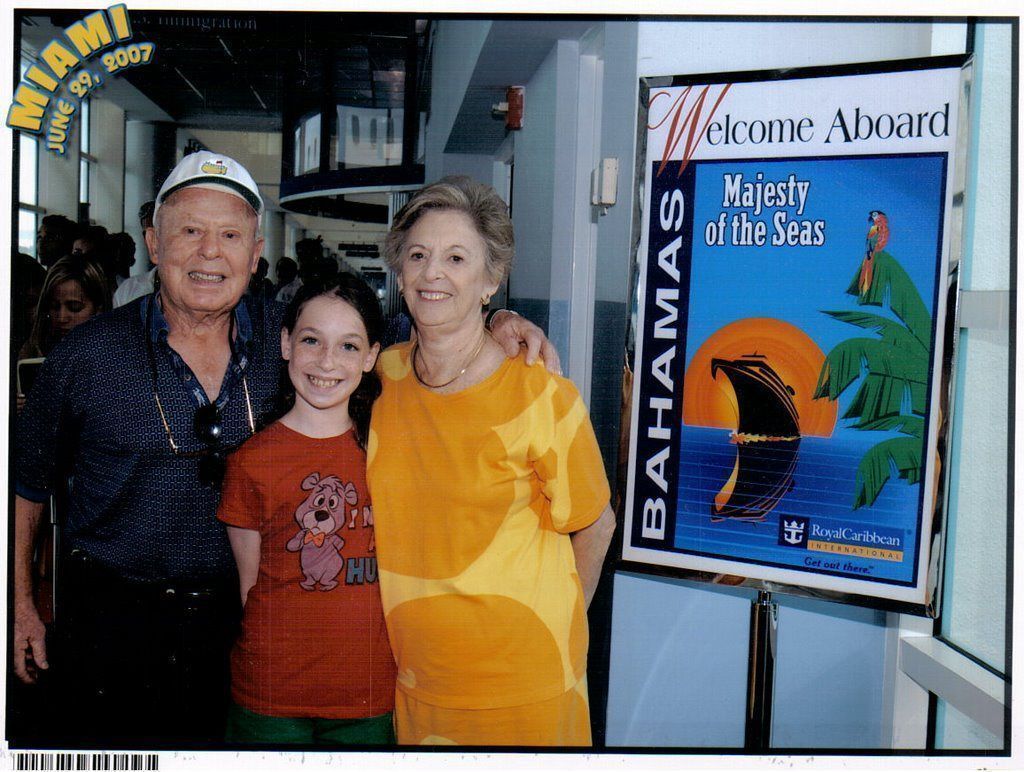 With so many cruise lines to choose from for a multi-generational vacation at sea, I think you'll need Grandma Molly's cruise reviews to decide on which grandparent cruise to take, and why. So, for your consideration, I present the best options among major cruise lines that welcome or cater to families. All of the following offer cabins outfitted for handicapped passengers and, in general, most kids' programs are complimentary, but a few incur a charge.
First, here's some advice to consider, in addition to my general cruise tips. In terms of child security, some lines supply pagers, others require that youngsters be signed in and out. Some even allow the kids to sign themselves in and out. Make sure you're comfortable with the procedure.
Be prepared: Expect video gaming arcades (for a fee). Most ships offer computer stations for youngsters, with many featuring PlayStation, XBox and other gaming consoles, and charge fees for Internet access.
Finally, be sure to inquire about specials and deals which may include reduced prices for kids and other incentives. Many multigenerational family groups like to book inside cabins for chlidren and balcony cabins for the adults so the whole family can enjoy the view from an outer stateroom without the additional fees.
Here are my top picks among family friendly cruise lines. You can learn more about them and find out the latest in offerings in our annual Cruise with Kids roundup.
Disney Cruise Line
The Disney Cruise Line ships offer the most fanciful play areas at sea, and a wide variety of children's programming. Naturally, Disney characters appear throughout the cruise. Character breakfasts and afternoon tea prolong the dreams.
This line also offers the most forethought for those with physical challenges. For the hearing-impaired, assisted listening devices are available in all theaters and show rooms. Kits that include visual door-knockers, phone alerts, phone amplifiers, bed-shaker notification, strobe light detectors and TTYs are available. This is the only line where ships dock directly at the line's private island, Castaway Cay. Therefore, passengers don't need to transfer to a tender or small boat before going ashore. Once ashore, a tram transports those wheelchair-bound, on crutches or using strollers. Sand wheelchairs are available for those with difficulty ambulating the beach.
My grandson Andrew Freudenberg, then 3, was reluctant about sailing off on the Disney Magic. But he so loved the experience, that when we disembarked a few days later he cried real tears: "But I don't want to leave the boat," he said. The love affair was triggered the moment we entered the classy Art Deco-ish terminal, where he studied the ship's model and was immediately greeted by a life-size Minnie Mouse, whom he hugged gleefully and who hugged him. Yet when I took granddaughter Anna, and Goofy tried to hug her, she cringed. "Too big," she said. Another passenger suggested she might be more comfortable at eye level and lifted her up. Everything was fine after that.
Carnival Cruise Line
Carnival Cruise Line hosts a tremendous numbers of youngsters (more than any other line) and makes great provisions for them, while consistently winning awards for best value. Reduced rates for third and fourth passenger in cabin bring down costs, although connecting cabins on some ships have their devotees.
Note that a gala orientation party on some ships introduces the Camp Carnival counselors and their activities: Kids and grandparents get into the act with rousing renditions of "YMCA," "Celebration" and a long congo line. After the addition of wonderful Dr. Seuss characters at sea, the latest amusement on Carnival is water works, an elaborate water spray park/waterslide/family pool appearing on all ships.
Royal Caribbean International
Royal Caribbean International claims it's the leading family cruise line, since its fares are lower than Disney's, and it caters to every age, providing more facilities than Carnival. Freedom-class and the latest Quantum-class ships, among the most popular for families, offer accommodations at all budget levels, from interiors to Royal Family Suites.
This line has the most age-specific groups in terms of supervised activities and certainly the greatest number of althletic and recreational facilities at sea, from a huge slide and ice-skating rinks, rock-climbing walls, miniature golf courses, the FlowRider, an onboard surfing park; and an iFly skydiving simulator.
All public spaces are wheelchair accessible including a wheelchair lift for the pool — a blessing for wheelchair-bound youngsters and grandparents. Braille signage is available for public rooms across the fleet and for cabins on a majority of the ships, and service dogs for the blind are welcome.
Norwegian Cruise Line
Norwegian Cruise Line has kids' playrooms on its ships and imaginative programming that includes wacky cooking classes, sand castle competitions on NCL's private island, and autograph-signing sessions with professional athletes during sports-themed cruises.
NCL offers extremely luxurious digs for those who want some privacy: the early Garden Villas aboard the Norwegian Dawn, Gem, Jade, Jewel, Pearl and Star are lovely and spacious, while the Courtyard Villas aboard the Norwegian Gem, Jade, Jewel and Pearl deliver even more space, amenities and a courtyard with pool. The latest ships have separate all suite decks known as The Haven, truly fabulous.
Service dogs are welcome for the blind fleetwide.
Princess Cruises
Princess Cruises recommends their mini-suite featuring upper sleeping for grandparents and pull-out sofa bed for grandchildren. Their onboard children's programs are divided into three age-appropriate groups, 3 to 7, 8 to 12 and 13 to 17, while the "Adventures Ashore" program relates to explorations while in ports such as Alaska or the Caribbean. Handicapped-accessible cabins are offered in several categories.
Holland America Line
Holland America Line sometimes offers free or reduced rates for passengers under 18. Club HAL accommodates youngsters in three groups: ages 3 to 7, 8 to 12 and 13 to 17 and teens enjoy their own delightful areas.
Other favorite Grandparent Friendly Cruise Lines
In the annual FTF Cruise with Kids roundup, read more about my other favorite "C" for Cruise lines: Celebrity, Cunard, Costa and Crystal.
Some Alternative Cruise Styles
While the following cruiselines lack specific spaces for children's programs, they do offer some unique incentives for bringing them along.
Regent Seven Seas Cruises is a luxury line minus kids' facilities. Nevertheless, it offers more than 40 cruises a year when kids up to age 17 can sale from the low starting price of $499 each, either in Alaska or on several Europe itineraries.
Windstar Cruises provides no special facilities or programs for children. Yet these sailing vessels (some are motorized yachts) lure their share of youngsters whose families don't need them entertained electronically. The informality and interesting ports are reason enough. One family aboard a Windstar cruise traveled with two young sons – who were very well-behaved. The parents arranged private tours so the kids wouldn't get bored or tired on excursions geared to older passengers and they wouldn't impose on other passengers. Very thoughtful.
Lindblad Expeditions – National Geograpic doesn't have a regular program or staff for youngsters. However, grandparents of young children who love wildlife will be thrilled by family expedition cruises that call on the Galapagos, Alaska, Baja California, Antarctica and the Arctic. While expensive, these cruises are known for their excellent guides, and children under 18 rates are discounted by $500 per cruise.
Dear Reader: This page may contain affiliate links which may earn a commission if you click through and make a purchase. Our independent journalism is not influenced by any advertiser or commercial initiative unless it is clearly marked as sponsored content. As travel products change, please be sure to reconfirm all details and stay up to date with current events to ensure a safe and successful trip.
---