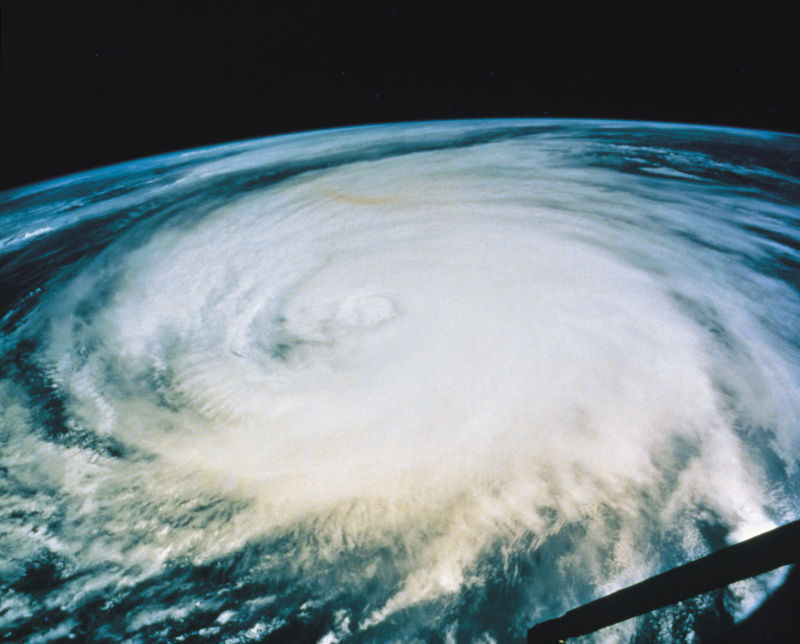 How to survive in-laws, missed flights, heatstroke, lost luggage, broken refrigerators and even a hurricane to have the best family vacation ever on Sanibel Island.
As editor of a travel newsletter and website, I travel a lot. And because my specialty is family travel, I try to include my son and husband as much as possible, given school-work and work-work. But as a recent weekend in Florida will attest, family travel can be a nightmare.
Wednesday's Travel Nightmare
Two hours later than scheduled, I arrive in Ft. Myers for a series of interviews about trends in family travel. I pick up a Budget rental car, a lovely chocolate brown convertible with tan leather seats, forgetting my credit card at the counter. After collecting keys from the PMR Realty office on Sanibel, I buy food supplies and drive to a three-story complex overlooking the broad sand beach. The bright, marine-inspired decor of my three-bedroom unit is utterly Floridian; the large fruit and cheese basket is courtesy of my host, the property management firm Resort Quest.
To maximize the weekend's family potential, I had invited my Texas in-laws to use senior coupons and enjoy a few rounds of golf on Captiva Island. With several phone calls, I arrange for the very efficient Sanibel-Captiva Shuttle to pick them up, and explain both to Budget and to them how to retrieve my credit card at the airport.
Thursday's Travel Nightmare
At 6am, it is 96 degrees and cooking along southern Florida's gulf coast. I complete my interviews by early afternoon and return to the condo to discover my in-laws, but no credit card. Because the refrigerator is broken, the perishables are perishing, so we hop into the convertible, buy some coolers and ice and await PMR Realty's repair service.
My husband and son, who were due to arrive from New York after dinner, miss their connecting flight. USAirways gives them a room at the Embassy Suites Charlotte, with two Sony Playstations and a $20 food coupon. They were in heaven; we were in an overpriced touristy seafood restaurant. On the way home, we buy more ice for the coolers. While I call Budget, my in-laws, who had left their home at 5am, go to bed.
Friday's Travel Nightmare
By 7am the phone's ringing again. It's my husband at the Charlotte airport, saying they've forgotten my son's backpack and homework, Walkman, etc. in their hotel room. I was back on the phone, this time with Embassy Suites housekeeping, reassuring their Lost & Found clerk that they should use our FedEx account number to ship my son's things to Florida. Suddenly, Darian from PMR Realty returned to work on the fridge. After we retrieve the boys, I track down my credit card at Budget's main office, and we drive back to the condo, hair blowing, until it begins to rain.
Darian is still on the floor where we left him, under the fridge. As my husband listens to the Weather Channel drone on about Tropical Depression #11, my son inspects the shell sculptures and 27 silk flower arrangements around the condo. He points out calmly and clearly that our ensuite bathroom is larger than his New York bedroom. Time to get everyone downstairs for a swim and a shell hunt on this most famous of shelling beaches. Ignoring the intermittent rain, we play outside for awhile, then decide to drive out to the end of Captiva with the top down. When we get back, Darian is gone and the refrigerator, which he repaired, has broken again. Now it begins to pour, so we ditch the seaview dining plans and drive back to Ft. Myers for dinner and a movie. The convertible roof leaks like crazy as we speed all the way home.
Saturday's Travel Nightmare
I awake to find my husband on the phone, seeing what evacuation flights USAirways has available. After consulting with any local we can find, we decide to wait out the day and see what the storm, now upgraded to Hurricane Gordon, will bring. On the way to buy ice, my son announces he wants a bodyboard so he can take advantage of the waves pounding the Gulf coast. Darian the Repairman arrives; we go out to eat. After the umbrella dance from the car, to the restaurant, and back, we stop at the PMR office to pick up the lost backpack. Still lost. After several calls, it is tracked to a FedEx container in Tennessee.
The Bailey-Matthews Shell Museum is much more interesting than any of us imagine and even my son, engaged with a senior volunteer on a lightning whelk treasure hunt, is having a good time. At the old Sanibel Lighthouse beach, everyone decides our beach's seashells are better than theirs. Back at the condo, Darian has left a victory note, and it's raining so hard we decide to eat dinner in.
Outside Jerry's Market we meet a variety of parrots, macaws and other feathered friends who are squawking up their own storm. My in-laws and son each pick out favorite foods, lots of ice cream and TV snacks to go with a video. My son is in awe when the grocery clerk announces he and his friends will meet at Blind Pass tonight to go hurricane surfing; fortunately for motherhood, he adds that this is only for very strong swimmers. Running between the video of "Mystery Men," the Olympics, MTV, the Weather Channel (each playing on one of the four condo TVs), fajitas and snacks, we tire by 10pm. The Ben and Jerry's Cookie Dough pooling on the floor indicates the refrigerator has stopped working.
Sunday's Travel Nightmare
I wonder why my husband is wandering around in the dark, but discover that he's admiring the son et lumiere outside our screened-in lanai. (What New Yorkers call a Florida Room has a Hawaiian name in Florida.) Now the lanai is somewhat of a lagoon, as the 50 m.p.h. winds drive rain off the palm fronds and inside. Only by piercing shrieks of lightning can we see how gray the churning Gulf has become. By 5:15am, explosive thunder has awoken everyone and on goes the Weather Channel, a more urgent drone this time.
It's apparent that we won't fly anywhere. World Travel Partners, who booked our tickets, is able to rebook us on a flight to Pittsburgh out of Miami, which hasn't been affected by the hurricane approaching Florida's Gulf Coast. As I put down the phone, the power goes out. This well-stocked condo has flashlights and candles, so we begin to pack in the eerie candlelight. It's also apparent that my in-laws will never make it to Miami in the back of the convertible, so we load up our things, abandon the pungent kitchen, and drive slowly along a darkened, frond-littered Periwinkle Drive. The thunderstorms are intermittent as we pass a downed power line; the Sanibel Causeway a ribbon of gray jutting out into the fog.
At Budget, we reject the Ford Explorer with Firestone tires for a funereal black Town Car. One by one, the Tampa, Pensacola and Orlando airports are shuttered. But 'tropicool' Miami is as luscious as ever, the sun beating down on pretty girls and Latin families as we drive through Coral Gables. At Miami International, we get my in-laws on the next American flight to Dallas before confirming our USAirways seats, returning the Budget car, and dining on beans and rice at La Caretta in terminal D.
If it wasn't the lost credit card or the missed flight, the incessant rain or the broken fridge, the lost backpack or unfinished homework, the inability to play golf, the phone time on hold, the constant weather updates or the black out, then it might have been waking up at 5am to drive three hours to wait two hours to fly three hours to wait one hour for a one hour flight which circled for an extra hour, or until the car service drove off and left us to wait one hour for a taxi.
But it wasn't about any of those things. In retrospect, the weekend was an homage to why we travel as family, how to confront the new and the old, the unexpected and the problematic, with equal parts interest and aplomb. If only for 48 hours.
And if you go…
Thanks to Resort Quest, PMR Realty, Darian, World Travel Partners, USAirways, American Airlines, Budget Car Rental, Embassy Suites Charlotte, FedEx, the islands of Sanibel and Captiva and Hurricane Gordon for making this family journey so memorable.
P.S. We did get home safely. Hurricane Gordon was downgraded Sunday afternoon, after a tornado ripped apart some roofs and lanais a few hundreds yards down the beach. No one was hurt. FedEx rerouted my son's backpack for Tuesday delivery in New York. PMR Realty mailed us all the clothing left behind in our dark and hasty departure. And the condo refrigerator is being replaced.
Dear Reader: This page may contain affiliate links which may earn a commission if you click through and make a purchase. Our independent journalism is not influenced by any advertiser or commercial initiative unless it is clearly marked as sponsored content. As travel products change, please be sure to reconfirm all details and stay up to date with current events to ensure a safe and successful trip.
---