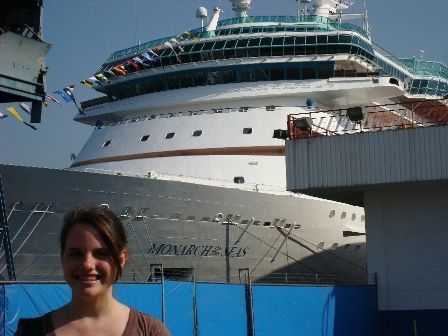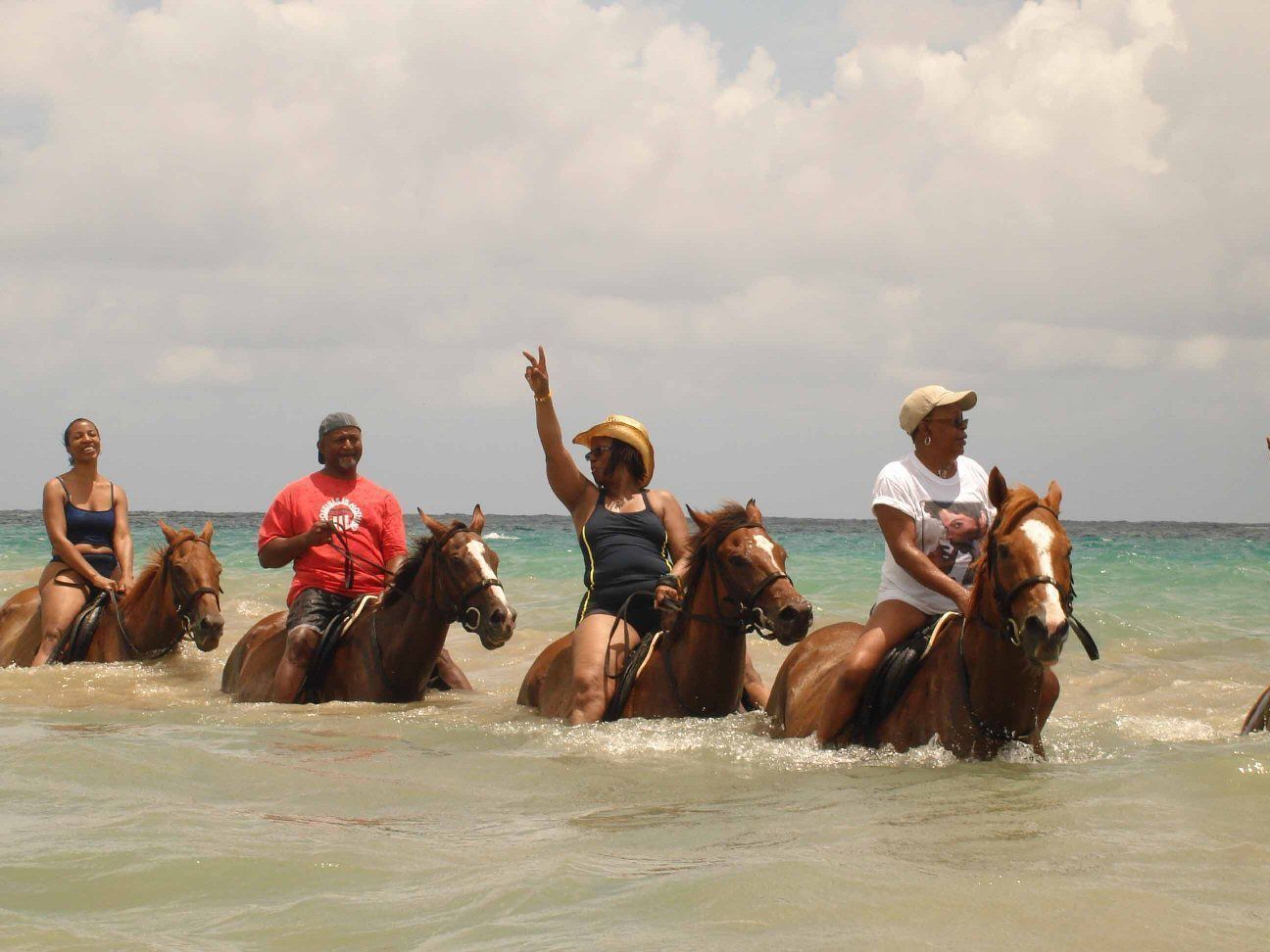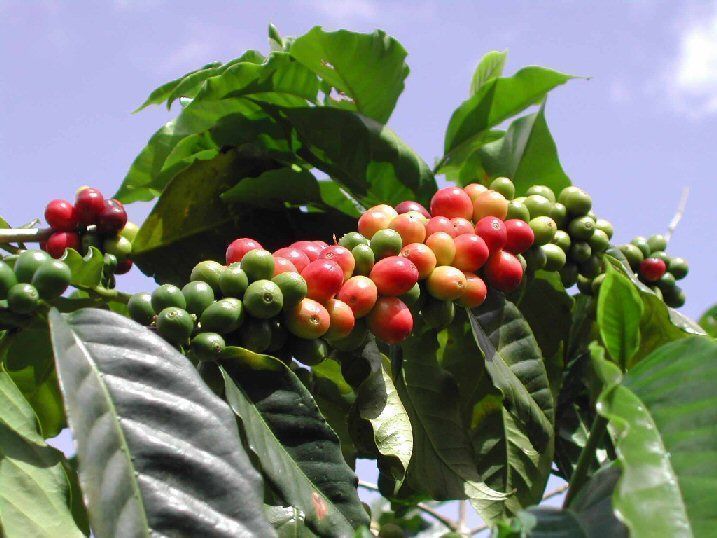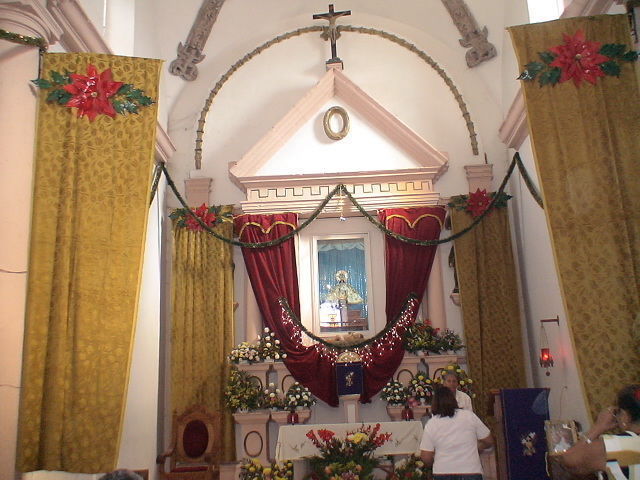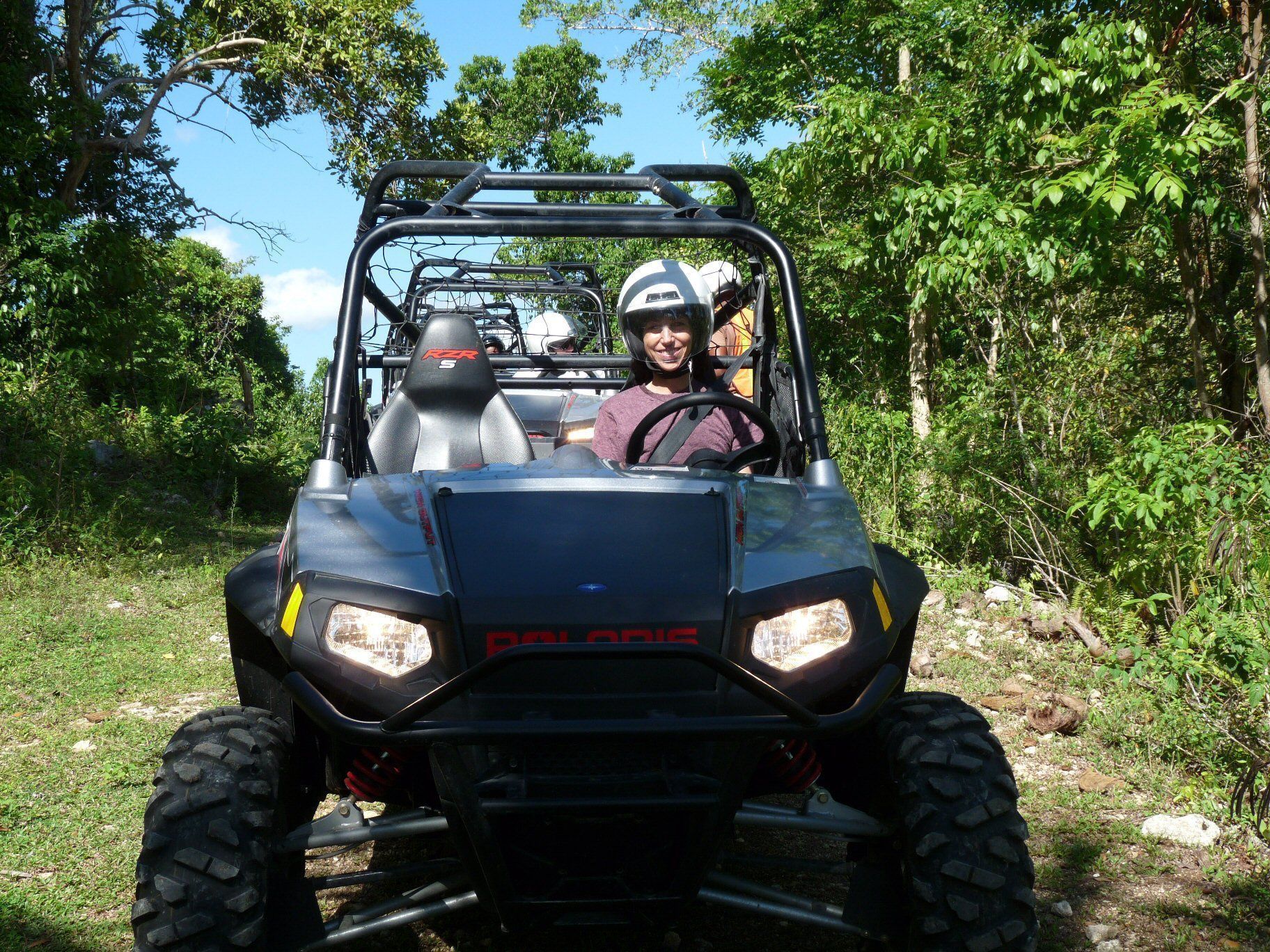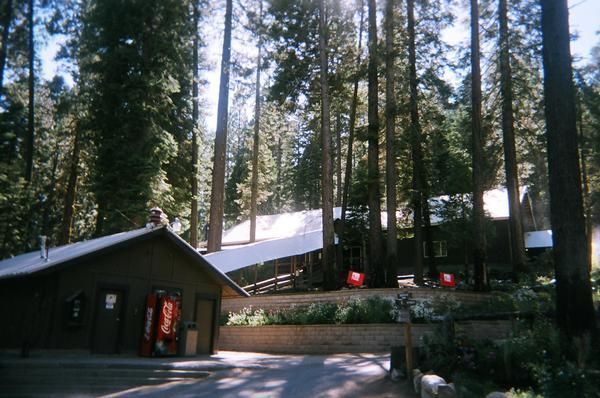 Jamaica has redefined what it means to have an all-inclusive beach vacation by suggesting that guests explore real island culture outside their resort. It's a great idea to share the wealth that tourism brings to this friendly island, and a fun way to connect with the locals.
A Jamaican company — Island Routes — is making it easier to do just that, by breaking down the walls of the all-inclusive resorts and giving visitors a chance to experience the island on safe, professionally guided tours.
Tip: These tours are also being reserved by cruise ship passengers who can save a bundle by pre-booking them online instead of signing up for a ship's shore excursions.
Do You Have to Join a Group Tour to See Jamaica?
Jamaica is a diverse Caribbean island that extends 146 miles (235 km) north south, 51 miles (82 km) east to west; approximately the same area as the state of Connecticut. The gold sand beaches of Negril line its western coast and the mist-shrouded Blue Mountains crown the east. A weather-worn highway connects the majority of resorts along the 280 miles of the north shore, with patchy blacktop and patches of rain forest and tropical jungle in between.
As a former British colony, the islanders still follow the convention of left-hand drive. Rental cars are available but not recommended; driving on the "wrong side of the road," erratic traffic, occasional crime, and poor roads make Jamaica one of those destinations where visitors may just maximize their time and maintain their sanity by joining an organized group tour. Our tour bus driver, like many a colorful local personality spouting tall tales and trivia, proudly told us he was a PhD: an honorary Pot Hole Dodger.
That's why we recommend traveling with Island Routes. They select the top tours run by local tour operators, certify each tour and operator for safety, beef up the insurance, quality of equipment and guides; and provide one of their own escorts for guests. It's not the cheapest way to go, but it's the most relaxing.
Island Routes Introduces Roots of Jamaican Culture
The company's attention to guest needs is meticulous. When I had a gentle spill on my mountain bike during one outing, the escort called ahead so that the hotel would have an ice pack waiting (which I didn't need) while the guide riding with us cleaned the scrapes and bandaged me up.
Island Routes runs excursions in Antigua, Bahamas, Barbados, Turks & Caicos and St. Lucia — as well as for all of Jamaica's Sandals and Beaches Resorts (you can get 1 night free at Beaches, plus save up to 65% and receive a $335 instant air credit
in their current special.) That affiliation is why the company says families can be confident in the quality, staff training, and kid-friendliness of each excursion.
We found all of that to be true, with a bonus – the knowledgeable Island Routes escorts who accompanied each trip added immeasurably to the cultural depth and spirit of fun on each adventure. In a recent four-day visit our group participated in some great experiences and learned about many others. Here's an in-depth look at some favorites.
Jamaica Bobsled, Skyride and Zipline at Mystic Mountain
Ocho Rios, Jamaica – Appropriate for all ages
This sky-high amusement center gives visitors a taste of the best of Jamaica with a twist. The excitement begins when a quad chairlift silently transports you to the summit of Mystic Mountain above a dense canopy of old growth rain forest. The super classy hilltop facility includes a restaurant with views over all of Ocho Rios and a viewing deck above that. There's a swimming pool with waterslide for hot summer days and best of all, a bobsled thrill ride. Single person bobsledding is great fun because you're in control, strapped safely in, and given a lever that acts as a throttle or, rather, releases the brakes. (Kids age 6 and 46″ or taller can ride in one that is attached to an adult-driven bobsled.) After a very entertaining 30-mph, downhill roller coaster ride, the bobsled is caught on a track and hauled back up the mountain. The 5 tranquil minutes you spend congratulating yourself on your cool run past cawing birds and chirping cicadas may be the most relaxing you'll have on island. In addition, a small and an interesting exhibit features Jamaica's heroes. Because Mystic Mountain is so much about the thrill of bobsledding, the exhibit features Jamaica's Olympic Bobsled team that debuted in 1988 and was the inspiration behind the "Cool Runnings" film. Learn more about Patrick Ewing of NBA fame and of course, Usain Bolt, the "fastest man in the world." The comprehensive Island Routes tour gives families the chance to try everything, including the five-station zip line Canopy Tour adventure through this jungle terrain.
Bellefield Great House
Montego Bay, Jamaica – Appropriate for ages 4 and up
Like most Caribbean islands, Jamaica's discovery by Europeans led to the eradication of the local Taino Indians followed by an economy of agriculture and slavery. In a fascinating and entertaining way, this old plantation Great House tour brings that story to life with a crew of costumed re-enactors who embody the plantation house slave staff in the year 1805. The head butler Koja invites guests to hear some music, see how sugar cane was processed into molasses and later rum, sample some rum punch, watch the cook assemble the spices and roast a pig for jerk pork, and follow the housekeeper on a guided walk through the beautifully restored great house. Families who have toured the majestic Louisiana plantations will be startled by the similarities in architecture (although the wooden slats of this manor house are coated in a sand paste to help them withstand storms). The fine Jamaican performers who tell the slaves' stories in dialogue they have written themselves distinguish Bellefield from other historic houses. Each is a working member of the estate staff who has helped prepare the excellent traditional lunch that is served to your group. Kids who are too young to follow the lilting accents and fun bickerings of the house staff will enjoy the rolling lawns and sweeping views of the sea.
Heritage Horseback Beach Ride
Montego Bay, Jamaica
Horseback riding though the surf is a thrill that Jamaica offers, and this tour differs from others because it combines a ride in deep ocean water (where these powerful beasts actually swim) with a plantation great house tour. Guests start out at the Seville Great House with a guide who explains the family history, then takes them out back to the horses. A "dry" ride follows to see the estate's sugar factories and surrounding land where native Taino Indians once made their home. From here, it's off to the beach for a cool drink, change into bathing suits, and an exciting ride into the surf. The guides lead the group along a quiet beach, through mangrove and the ruins of an old waterwheel. If that sounds too daunting, the Chukka Horseback Ride n'Swim tour is another fun option.
Island Routes Creates Teen-Friendly Adventure Tours
Families traveling with hard-to-please teens may have seen how certain kids can ignore all efforts by Teen Club staff to engage them in resort activities. These parents especially will be delighted by the roster of Island Routes' teen-appropriate adventures that work equally well for fit adults. Our 17-year-old would have enjoyed the following excursions, even with parents in tow.
Dune Buggy Safari
Ocho Rios, Jamaica – Appropriate for ages 6 and up
Active families will enjoy getting out into the White River Valley with an escorted dune buggy ride across a 600-acre playground. Two-seater Polaris R Racer RZR buggies have room for passengers and are fun and easy to drive. (Note: drivers must be over 18 and hold a valid driver's license, which they will ask to see; helmets provided for all ages.) Along the two-hour tour, the guides accompanying your group will stop to pick and share some of the island's tropical fruits, or point out leaves and plants with medicinal value. Jamaicans, immensely proud of their culture, embellish every sight and sound with a snippet of song or a colorful story or folk tale. The local company Chukka Caribbean offers Dune Buggy expeditions in other locations as well.
Swim with the Dolphins at Treasure Reef
Ocho Rios and other locations, Jamaica – Appropriate for all ages
A large and imaginative coastal attraction, Dolphin Cove offers much more than just an encounter with one of their 14 dolphins. Within the spotless, scenic grounds are a day's worth of activities for guests of all ages, ranging from a sign-posted nature trail, to pet goats and parrots, a cordoned-off section of the lagoon to swim with 16 stingrays, another area for snorkeling, an organized encounter with a shark, several cafes and beaches, and a strip of boutiques tucked into a pirate's lair filled with costumed characters that kids will love. The excellent dolphin encounter program organized by veterans of SeaWorld comes at three price points depending on age and interaction. Included in the basic admission: use of the swimming area, beach for sunning, little speedboats for a guided tour of the coast, and cultural exhibits along the nature trail. My favorite encounter was with Ja-Mikey (Michael Knight) who used his Rastafarian faith to summon green slider and painted color turtles to the surface of a large pond so we could learn about them, then proclaimed, "We always have respect here."
Blue Mountain Bicycle Tour
Portland Parish, Jamaica – Appropriate for ages 10 and up
Have you been intrigued by the Blue Mountains that dominate western Jamaica north of the city of Kingston? Site of major international as well as local coffee plantations, this lush mountain terrain provides a refreshing change climatically and scenically. Families staying in Ocho Rios or west can consider a long day's outing that begins and ends with a two-hour bus ride and includes a leisurely bike downhill from the Blue Mountains' 7,000-foot-plus elevation. It's more for the eco-minded than the adventurous rider, but we enjoyed our guides and their stories of the local witch doctors, shamans and traditional farmers who live in this challenging terrain.
Trip Planning Details for Jamaica Escorted Adventures
In our long weekend's visit, we could only try a limited number of the dozens of excursions that Island Routes features. Because Jamaica is a relatively large island, the half-day and full-day trips are divided by region: Montego Bay, Negril, Ocho Rios, and the South Coast all have unique offerings, as well as some attractions with multiple venues.
To find out more about age and height restrictions, inquire about customized programs, or book tours, contact your travel agent or visit the Island Routes website.
Dear Reader: This page may contain affiliate links which may earn a commission if you click through and make a purchase. Our independent journalism is not influenced by any advertiser or commercial initiative unless it is clearly marked as sponsored content. As travel products change, please be sure to reconfirm all details and stay up to date with current events to ensure a safe and successful trip.
---