Exploring things to do in Memphis Memphis, Tennessee is a blast for a lot of reasons—Elvis, music, Elvis, Ducks, Elvis, Civil Rights, Elvis.  Sitting on the banks of the Mississippi River, its rich musical history goes way beyond Elvis and is celebrated all over town.  Nashville may own Country Music, but Memphis IS the Blues, and from the blues came Rock 'n Roll, and then there was Elvis. And Otis Redding and Al Green.
Things to do in Memphis: Blues & Beale Street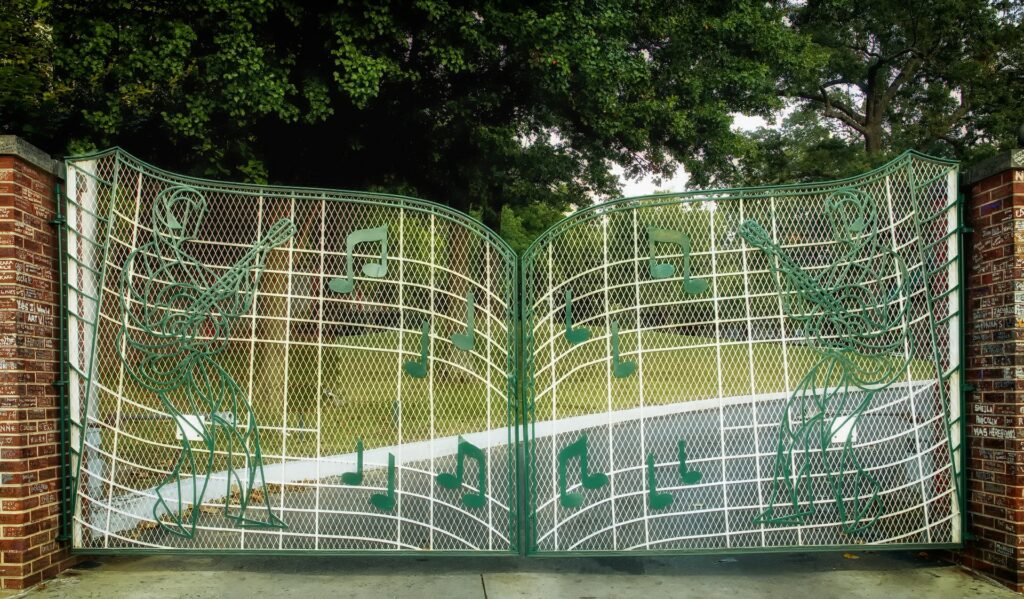 "Rhythm is something you either have or don't have, but when you have it, you have it all over," said Elvis Presley. He could have been talking about Memphis, which is certainly full to the brim of rhythm and blues history — a history you can have fun exploring with your kids.
Long before Elvis, there was W.C. Handy, an African-American composer and musician who in the early 1900s moved to the town for the music, helped grow and change the music, and, even today, is considered the "Father of the Blues." There are tons of things to do in Memphis with music at its core.
The world-famous Beale Street was the epicenter of that musical development, and still today, hosts a number of bars and clubs where you can hear the music. Walking beyond the club area, you can visit the W.C. Handy Memphis Home and Museum (901/527-3427) to learn more about him. The museum is located in Handy's old two-story wooden house, where you can take a quick tour and check out the Handy memorabilia and artifacts.
Then head on down to the Memphis Rock 'N' Soul Museum (901/205-2533) for even more things to do in Memphis, open daily, where an amazing century's worth of musical history is presented in sound and video. The Smithsonian Institution and the National Museum of American History collaborated to create this exhibit, which features over 30 instruments and 40 costumes. Free shuttle service is offered from the Rock 'N' Soul Museum to Graceland or the Sun Studio.
Your musical journey could also include Soulsville:  Stax Museum of American Soul Music (901/946-2535), which celebrates the soul music vein of Memphis with over 2,000 exhibits, videos, stage costumes, photographs, and instruments.  Its title refers to the long-gone Stax recording studio, where lots of music was laid down, including records by Otis Redding, Al Green, Aretha Franklin, Booker T and the MGs, and more.
True music aficionados would also make a pilgrimage to the Sun Studio (800/441-6249), where legend has it, Elvis' first record was made, along with Jerry Lee Lewis, Roy Orbison, and later, B.B. King, and Johnny Cash. You can touch the microphone used by Elvis and never wash that hand. The studio tours are free for kids 5-11, but kids under 5 are not permitted on the tours. It will also inspire a wealth of music-centered things to do in Memphis that your family will never forget.
Graceland – Gem of Memphis
And then, it's time for Graceland (800/238-2000). For those who don't know, this was the former home of Elvis Presley, the one, the only, the legendary King of Rock and Roll, who in life and death has sold over a billion records, more than any other recording artist. It's the crowning jewel of things to do in Memphis.
Your children may not know who he was, but the world does. Graceland is the second most visited home in the United States, after the White House.
Join the crowds and see the entire place. The Mansion Tour is the essential, but don't stop there. Buy the Platinum Tour and see the Automobile Museum, the two private jets, the Elvis in Hollywood Exhibit, the Private Elvis Exhibits (about his two-years in the U.S. Army), the Elvis Lives: The King and Pop Culture Exhibit, and the '68 Special Exhibit.
For double the ticket-price, you'll get the Elvis Entourage VIP Tour, with first-on-line privileges. Don't miss the gift shop offering a remarkable range of memorabilia. You'll need the better part of a half-day, but it's worth it.
Special Note:  Be aware that the place really gets crowded during the weeks around January 8, his birthday, and August 16, date of his death in 1977.
From Civil Rights to River Sights
While you're in the downtown area, don't miss a more somber, but profoundly important site, the National Civil Rights Museum (901/521-9699) housed in the remodeled Lorraine Motel, where Martin Luther King was gunned down in 1968. Not all would call it fun, but it is an essential stop. Educational exhibitions focus on all the key moments of the Civil Rights Movement.
If you want to break up the somber mood, treat the kids (and the kid in you) to the famous Duck Walk at the Peabody Hotel (901/529-4000).  A flock of five Mallard ducks spend their day in a fountain in the lobby of the historic hotel. Great fanfare surrounds their daily entry,  when, as the elevator doors open, they waddle across the lobby to the fountain at 11am, and at 5pm waddle back to the elevator to return to their rooftop home.  It's been a tradition since the '30s and draws big crowds, so come early to get a good seat.  Some people stay at the hotel to enjoy repeat performances each day.  It's that kind of town.
Every kid who when asked what they want to be when they grow up has answered, "Firefighter," is sure to love the Fire Museum of Memphis (901/320-5650), located in Fire Engine House No. 1. The museum houses lots of interactive exhibits which include a life-size talking horse that discusses the days of horse-drawn fire trucks, a fire extinguisher simulator, an escape maze, and even a fire room, where you can feel the heat.
One of Memphis' most enduring landmarks also houses a museum. Housed within the Pink Palace Mansion, faced with pink Georgia marble, the Pink Palace Museum (901/320-6320) has exhibits on the cultural and natural history of the mid-South, with dioramas, fossils and skeletons.
Kids will also enjoy the Children's Museum of Memphis (901/458-2678), which in addition to great temporary exhibits also has a 50-foot model of the Mississippi River kids can play in and a vertical "skyscraper" maze. Kids can also build and design their own house, pretend to be a dentist, sing karaoke, and much more.
Since you're right on the Mississippi, you'll want to take advantage of the Tunica Riverpark and Museum (866/51-RIVER), just south of Memphis over the Mississippi border. At the riverfront here, you can check out the informative Mississippi River Museum, which has four fresh-water aquariums where you can take a peek at what lives beneath the river's surface. Hop on the Tunica Queen riverboat here for a sightseeing tour to remote sandbars and coves, where you should be on the lookout to spot some of the birds and other wildlife that live by the river. The park also has an easy two-mile ecotrail that winds through a wetland forest by the riverbank.
Memphis Trip Planning Details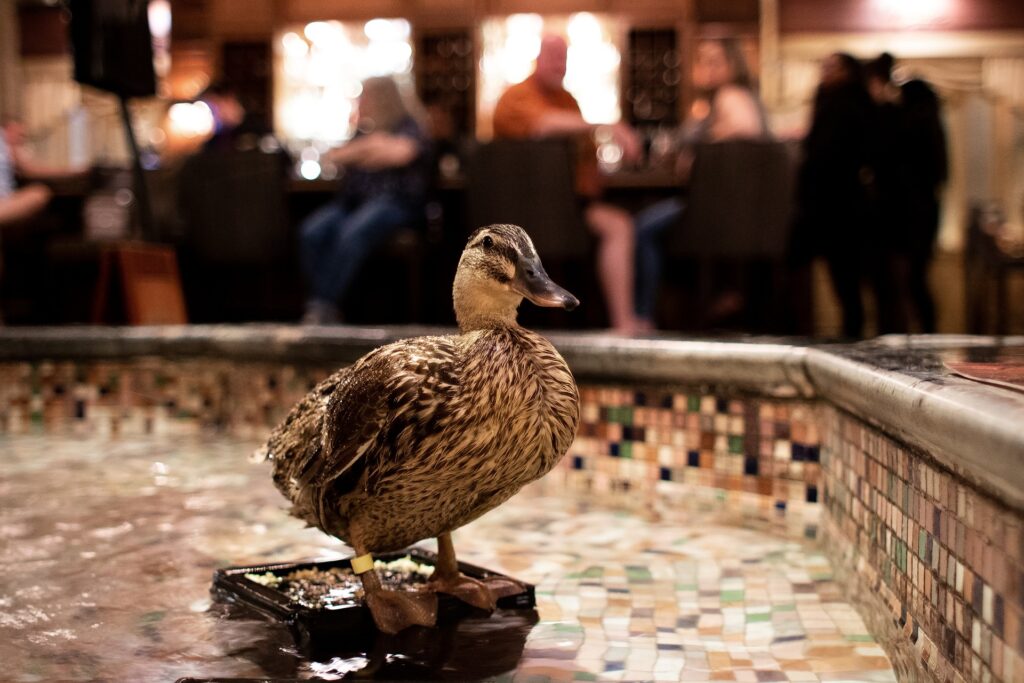 Memphis, located in the southwest corner of Tennessee, is easy enough to get to. The Memphis International Airport welcomes over 1,000 flights per day. Once you're in the city, the Memphis Area Transit Authority runs cheap public trolleys with over 35 stations, running loops downtown and past the scenic riverfront area.
There are lots of hotels in the downtown Memphis area that are close to many of the attractions. The Doubletree Hotel (901/528-1800) has 280 rooms and suites; and a fitness room and pool to keep kids busy after sightseeing or museum-going. You'll get to try their famous fresh-baked chocolate chip cookies when you check in, and it's only three blocks from Beale Street and less than 10 miles from Graceland.
Just a few blocks from the riverfront and Beale Street is the Courtyard Memphis Downtown (901/522-2200), with 128 rooms and three suites. The hotel offers high-speed wireless internet in all guest rooms and a fitness center; and has reasonable rates.
By the way, the Peabody Hotel is actually a fine luxury hotel, conveniently located, that warmly welcomes families. In addition to their fabulous lobby performers,  music fans should note that Elvis Presley received the $4,500 signing bonus for his first national RCA recording contract at this historic downtown Memphis hotel on November 21, 1955.
The Memphis Convention & Visitors Bureau (901/543-5300) promotes seasonal specials at several hotels as well. They also provide information on all the music, museums, and other attractions that this funky southern city has to offer.
What are your favorite things to do in Memphis? Let us know by leaving a comment below!
Dear Reader: This page may contain affiliate links which may earn a commission if you click through and make a purchase. Our independent journalism is not influenced by any advertiser or commercial initiative unless it is clearly marked as sponsored content. As travel products change, please be sure to reconfirm all details and stay up to date with current events to ensure a safe and successful trip.
---