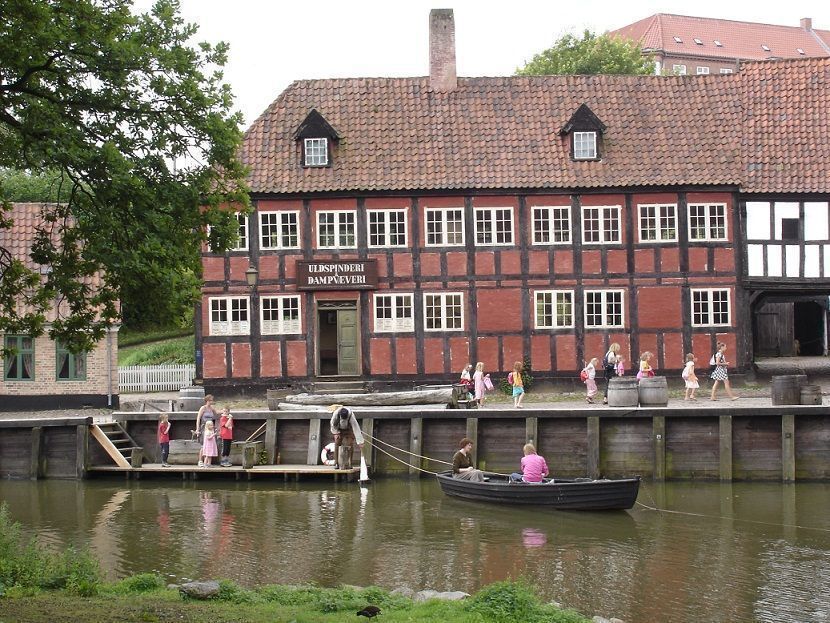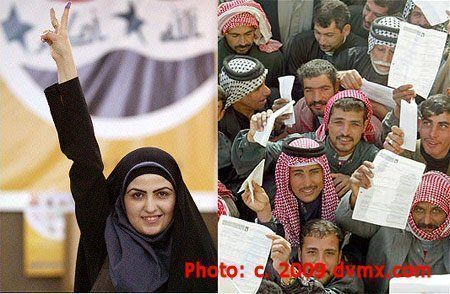 Using a train pass, families can ride the rails through the Scandinavian countries of Denmark, Sweden and Norway in pursuit of Viking lore — start planning this bucket list adventure.
The Vikings are enveloped in mythology that has withstood the test of time and logic — just the kind of history that kids love to learn. Has your family read Scholastic's "The Vicious Vikings"? Do the kids follow the fierce Minnesota football team or or add cardboard horns to their Halloween helmets? Will they see Dreamworks "How To Train Your Dragon," and become interested in this benevolent young Viking? If so, they'll be fascinated by a Eurail tour of the Norse country. The Scandinavian kingdoms of Denmark, Sweden and Norway are where the colorful Vikings lived, played and trained.
Vikings are known to the outside world as expeditionary sailors and pirates who ventured forth from Scandinavia to colonize parts of England, Ireland and other areas of Europe beween the 8th and 11th centuries. During the height of their power, Viking colonies could be found from Iceland to Russia and south to Andalucia in Spain. Because their own history was kept in difficult to decipher runes, much of what is known about the Vikings comes from Latin and Arabic texts written by those they conquered. Thus many historians question if the legendary conquerors were really as bad as they were said to be.
On a fun train trip to selected attractions in Copenhagen, Stockholm and Oslo — riding the rails between Denmark, Sweden and Norway — you and your family can decide for yourselves.
Meet the Vikings in Copenhagen, Denmark
Historians remind us that despite their legendary cruelty, many Vikings settled in the lands they conquered and became merchants, traders, and even British kings. The Battle of Hastings, which in 1066 ended Anglo-Saxon rule in Britain, was won by Normans from the Danish Viking settlements in Normandy. Their home country of Denmark is a good place to begin your voyage of discovery.
Arriving by rail at Copenhagen Central Station, it's a quick walk to many hotels and the playful Tivoli Gardens amusement park. Rent a bike and join the locals pedaling to The National Museum where the new Prehistoric Wing will whet your appetite for Danish history. On the way to the Viking galleries, pause to admire the well preseved bodies found in the peat bogs of rural Denmark. Scholars believe the victims were sacrficed in a medieval ritual; their wounds can be seen in the tightly drawn skin blackened with a preserving tar. Quite fascinating and eerie.
The Viking collection takes more study to appreciate. Ranging in age from pagan to Christian times are runic stones, rocks carved with the picture language of the Vikings to commemorate their ancestors. Room 24 features finds from the royal burial mounds at Jelling, where Viking King Gorm the Old and his son Harald Bluetooth buried a stone ship, runic stones and, reflecting the advent of Christianity, a church. There are many fascinating artifacts here, so be sure to pick up the handy "Danish Prehistory in 60 Minutes" brochure. Upstairs in the museum is the very pleasant Julian, a sustainable foods restaurant serving a variety of herring and other local dishes at their lunch buffet.
Roskilde, Denmark: Viking Port
Located in the town of Roskilde (a 25-minute train ride from Copenhagen), the Viking Ship Museum was established in 1969 to house ships scuttled in the 11th century to close the North Sea passage against invaders from Norway.
The famous Viking ship, an open boat with high stern and bow points, was powered by a single square sail and oars. All five ships, ranging from shallow longboats for exploration and battle to more square merchant ships, have been excavated and restored.
The 30-meter-long Viking warship The Sea Stallion from Glendalough is a recreation of one of the recovered ships thought to have been built near Dublin in AD 1042. In 2007 and 2008, she sailed back and forth to Ireland, drawing the world's attention to the Viking's accomplishments. At the museum, there is an active children's area where kids learn about the Vikings, dress in Viking clothing and board reproduction war and freight ships. In addition, families can join Viking-led sailing trips in Roskilde Harbor.
Early Viking Settlements at Aarhus
Next stop is the town of Aarhus, about 3 hours by DSB InterCityLyn trains from Copenhagen. Since uncovering a paved-over fork of the Aarhus River (site of an early Viking settlement which has its own small museum) and redeveloping the waterfront, this unversity town has flourished. Families on the Viking Trail will find a hotbed of innovative museums, design boutiques and sustainable cuisine restaurants. There are a few local amusement parks, and only 90 minutes away (accessible by Eurail pass) is Billund, home of the original Legoland. (Yes, there is an entire line of Viking Lego's.)

Viking hunters will enjoy a trip through time back to the Manor House of Moesgaard. Moesgaard Museum visitors are captivated by the bog corpse, Grauballe Man — mouth twisted in a scream — whose blackened, shiny body was once very much alive. The museum's interesting ethnographic exhibits highlight how the tradition of human sacrifice preceded the notoriously violent Viking period.
In the beautiful rural landscape around the Moesgaard are several unexcavated burial mounds, as well as thatch roof Viking homes. Trails lead to the coast of Jutland where the Vikings moored their warships. Today it is a pretty sand beach tended by a lifeguard and kayak rental concessions — a nice place to end your museum day. Every year over a late July weekend there is Viking Moot, a two-day festival of all things Viking that draws thousands of costumed re-enactors from all over Scanidanvia.
Families with more time should drop by Visit Aarhus (+45 8731 5010) opposite the Central Station. And if Amtrak riders have a few minutes before the next train, pay a visit to the DSB First Class Lounge, where apples, chocolate, and electrical charging stations are available in a gallery-like space filled with contemporary art.
Read on for more information on other fun family attractions in Denmark.
Shipbound from Copenhagen to Oslo
Like all good Vikings, we sailed from Copenhagen to Oslo at night, guided by the stars. Our vessel, the M.s. Pearl of Scandinavia, is one of the DFDS ferries that ply the North Sea. More like a Carnival Fun Ship than a Staten Island Ferry, the M.s. Pearl of Scandinavia crew welcomed us aboard the Lido deck with a live country western band and trays full of strawberry daiquiris.
DFDS car ferries have hundreds of plain but comfortable one- to four-berth cabins, several cafes and restaurants, an indoor and outdoor pool with hot tubs, a casino and shops. Young Vikings are catered to with safe, soft play spaces on the main deck. Lazy loungers are set up beside the kids area so parents can watch and read, and teens have their own cyber retreat. At night, dine at one of the casual cafes and enjoy a first-run movie in the ship's theater. On board, the vacation spirit is infectious. Many sailors partied all night to be awake for sightseeing at 8:05 am, when the ship arrived at the mouth of the Oslofjordens, the beautiful, narrow Oslo Fjord.
Oslo, One Cool City with Young Vikings
Norway is home to Viking longtail ships, sites, and the 11th century explorer Leif Ericson, star among Vikings. "Life," as it's pronounced, was raised in Iceland and Greenland, left to explore the New World and found the Americas well before Christopher Columbus, as even children know.
Approaching Norway's new-old capital by sea is a wonder: Like a ship beached on an iceberg, the glass, marble and steel Opera House dominates the skyline of terra cotta homes and red and white lighthouses. Visitors can descend the Opera House's marble paving stones to the dark waves of the fjord or clamber up its roof for a wonderful panorama of the city.
The remarkablel Viking Ships Museum, outside the city center in Bigdoy, contains two small funeral ships, the Oseberg dating from approximately A.D. 815 and the Gokstad from A.D. 900. Both are intact wooden vessels with the Viking curved prow. The small museum displays the funerary wagons found aboard the ships and many relics buried with the Viking dead to assist them on their last journey.
The dazzling sister collection at the Norway Museum of Cultural History in the center of Oslo is Scandinavia's largest treasury of Viking gold and armor. Notes Brianna Levine after her visit: "My misconception about the Vikings was thrown out the window. I had thought that the Vikings wore helmets with horns on them because my sister and I go to a school where the Viking is the mascot." Viking followers who are into the country's long history with the sea have three must-see's: Fram Museum for the huge vessel that transported Norwegians to both poles; Museet Kon-Tiki to see explorer Thor Heyerdahl's raft Kon Tiki; and the Norwegian Maritime Museum for its ship collection.
Norway's beautiful capital is well worth exploring for its Munch collections, the public Vigeland Park sculpture garden, performances of Ibsen and other cultural treasures — including more than 50 museums. Our favorite, and so un-Viking-like, is the Nobel Peace Center which Swedish philanthropist Afred Nobel assigned to the bellicose Norwegians to manage. There's more to read about Norway Family Attractions if you have a few days in the city.
Stockholm, Sweden – Our Last Stop on the Viking Trail
According to astronomer Tom Callen, Vikings from Sweden sailed east to Russia and south towards Greece, unlike Vikings from Norway and Denmark who went west. "Two of the ways to navigate at that time were either follow along a coastline (which was fine as long as you could still see it), or you used the stars by night and a compass," he notes. In addition to sophisticated navigational tools, he cites their "amazing ability to read other important clues, like changes in the water as well as marine plants, birds and animals observed along the way."
Today, travelers with a train pass and timetable can explore Sweden's principal Viking finds in Stockholm museums and on the island of Birka, a former colony. Once home to nearly 1,000 Vikings and their families, there remain only a few rocks from the foundation of a palace and some rune stones on Birka, so Stockholm should be your destination.
Featured exhibits are always changing at the Swedish Museum of National Antiquities but there's an extensive permanent Viking display. The Swedes are quick to dispel the notion of Vikings as brutal pirates, instead focusing on their colonies' peaceful farming and domestic life. Don't miss the collection of children's toys found on Birka Island, including play animals like a small duck carved out of antler.
For living history, the open-air museum of Skansen dating to 1891 boasts 150 buildings of historical interest, including houses, farms, and crafts workshops where re-enactors demonstrate long-lost skills. Although it's not of the Viking era, a visit will help kids appreciate the spartan lifestyle of the early Swedish settlers. Similarly, The Vasa is an almost entirely preserved, rigged warship from the 17th century that will fascinate anyone who wants to see how the Vikings sailed to sea.
To get out to sea yourselves, take the Djurgärd ferry (limited schedule in winter) around Stockholm's archipelago and explore the attractions on Djurgärdvärgen and Skeppsholem. Families who want to explore more of the city can read FTF's Stockholm Family Attractions guide. Are you children ready to make a career of this? Sweden's University of Gotland is one of the world's leading Viking study centers.
Suggested Itinerary for a Viking Trail
Depending on your point of origin, there are many ways to approach the Viking Trail in Scandinavia. Keep in mind that you can't see everything. The Eurail "Three Country Selectpass" permits 15 rail trips over a 30-day period. In July, we flew into Amsterdam via KLM and proceeded to Copenhagen (also spelled Kobenhavn), where we spent two days.
Allow at least a day to visit the nearby coastal city of Roskilde — not for its famous summer rock concerts, but to see the Viking Ships Museum. From there, you can catch the hourly IC express train to Aarhus, site of the region's largest Viking Festival. To get the most from your pass, return by train to Copenhagen so the family can sail the overnight ferry to Oslo, Norway. The DFDS Line grants a 25% discount to Eurail, and an overnight adventure in their cruise ship style cabins and entertainment areas is a fun interlude.
Oslo is home to the famous Viking Ships Museum and other great art and history collections. From the waterfront capital, there are many other scenic places to visit in Norway by rail, including the Raumer Rail scenic railway trip through the fjords and the trade port at Bergen.
It's easy to get from Oslo to Stockholm, on the NSB express train that runs four times per day (6 hour ride). You can see much more of Sweden on departure, by booking an overnight train to Copenhagen that runs through Malmo. European rail sleeping accommodations are a bit better than what Vikings had: a couchette provides linens and a reclining seat in a 2nd class compartment. Sleepers with wash facilities are available in both 2nd class (two or three passengers per car) or First class (called Komfort Klass in Norway's egalitarian society) wagons. Deluxe First Class sleeping cars with lower beds and a private toilet are available on some trains; while relatively luxurious they are not as good value. All overnight trains must be booked in advance.
Dear Reader: This page may contain affiliate links which may earn a commission if you click through and make a purchase. Our independent journalism is not influenced by any advertiser or commercial initiative unless it is clearly marked as sponsored content. As travel products change, please be sure to reconfirm all details and stay up to date with current events to ensure a safe and successful trip.
---