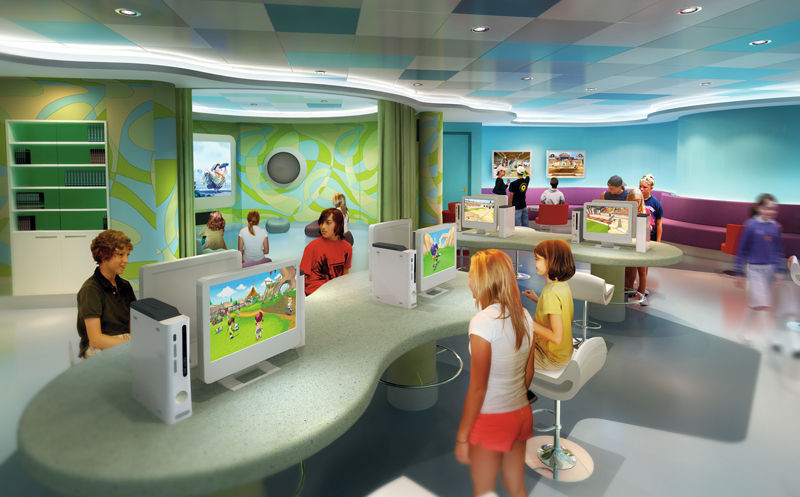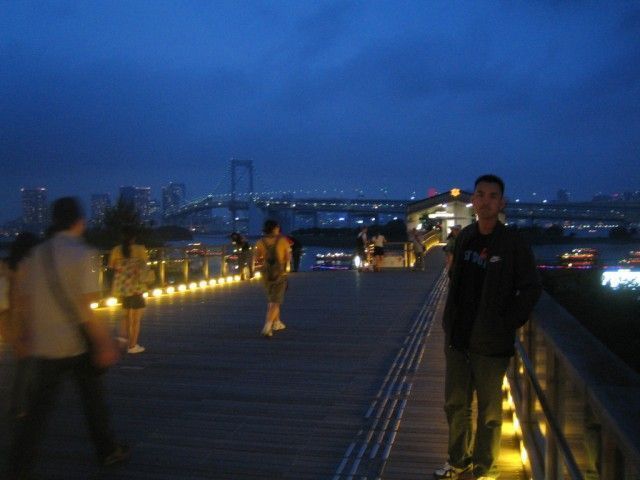 Trends Report Dec. 1, 2010. As the family market boosts the travel industry's bottom line, expect more free perks and consumer demands for 2011.Trends Report Dec. 1, 2010. As the family market boosts the travel industry's bottom line, expect more free perks and consumer demands for 2011.
In a series of annual traveler surveys that appear at year's end, Family Travel Forum Consulting (FTFc) analysts are seeing patterns in the travel industry that are likely to influence the family market in 2011. From the growing acceptance of family travel to its changing definition; from the value-adds designed to appeal during a down economy to consumers' new-found thirst for free perks and goodies; here are some of the already seen and coming soon signs of the new normal in family travel.
1. Family = Leisure Travel
First and foremost among trends — the accepted notion of family travel is expanding to encompass almost all leisure travel. When Ad Age reminds us that moms controlled $2.1 trillion of the $5.9 trillion in consumer spending in 2009, it's easy to see why any growth in the "family" market has a big ripple effect.
2. Definition of Family Evolves
Results of the 2010 U.S. Census will take years to analyze but we already know that the aging population, increase in single parents, and influx of immigrants are redefining what it means to be a family. The site FamilyGetaway.com — in name and vision directed at family travelers — recently surveyed more than 2,000 customers, asking about travel patterns, including frequency of travel, favorite destinations, and choice of travel companions. Their results showed that the "family of four" concept used in pricing inventory on this auction-style travel marketplace no longer refers to the traditional nuclear family. Instead of two adults and two young children, many FamilyGetaways.com users defined "family" as four or more adults: families with adult children, siblings, friends who consider themselves "family." Only 15% of those queried indicated that kid-friendly activities and destinations are something they "consider to be most important when traveling with family."
3. Family Travel Includes Big Kids Too
While 82% of FamilyGetaway.com susrvey respondents said they actually do vacation with immediate family, more than 50% traveled with children over the age of 18. FTFc has seen an increased interest among families planning trips through the FamilyTravelForum.com online service for high school or college graduation trips, as well as celebratory "finally 21" trips to spa and wine country destinations. The Graduation Celebration discounts on Galapagos cruises launched by Ecoventura — a clever way to promote June 2010 sailings — were instituted based on consumer demand.
An October 2010 story in The Las Vegas Review-Journal noted that the family reunion business was thriving in Vegas — one owner of 18 casino resorts described it as his 'bread and butter" on summer weekends. It's easy to see why adults and their adult children appreciate Las Vegas: diversity of entertainment, cheap group rates, copious buffets and perhaps the fact that the family dirty laundry stays in Vegas after everyone goes home.
4. Adult Travel Caters to Tiny Travelers
Travel with children under 18 has also increased across all segments of the leisure market. Adventure travel especially has benefitted from two positive trends — healthier, more affluent grandparents and the pro-environment movement — to develop an array of family adventures catering to different ages, abilities and interests. Western River Expeditions, where whitewater rafting adventures begin at age 5 under the tutelage of River Jesters, is just one provider.
Several African safari operators now handle pre-schoolers who are too squirmy to sit through wildlife tracking by putting them in environment and nature camps staffed by local educators.
5. Fitness & Environment Fuel Adventure Travel
Slackers are out; activity is in. Couch potatoes are being urged by everyone from First Lady Michelle Obama to Nintnedo's Wii to get off their seats and participate. The Princess Cruise/Ipsos "Relaxation Report" in October 2010 showed that 55% of vacationers actually preferred to get up early rather than sleep in on vacation (though most preferred watching the sunset to watching the sunrise.)
At resorts, zip lines are the new waterslide. Just as businesses once installed poolside water toys in order to brand themselves as family-friendly, mountain resorts are now touting their canopy tours via zip line as a pro-active way to reconnect with nature.
---
6. Multi-Generational Families Boost Luxury Travel Market
A recent Travel Weekly survey of the luxury tour market confirms that affluent families are still big business, with more than 11% of Abercrombie & Kent USA clients traveling with children under 18 to Kenya, Egypt, the Galapagos, Costa Rica and Alaska. New sites like Poshbrood.com are courting this market with what they call "a vetted list of luxury and hip family resorts," some reviewed by celebrities.
High-end tour operators like Collette Vacations reported double the number of families with children on their tours in the past three years — calling it a "newfound old tradition" accelerated by the recession. This aligns with the findings of the 2010 YPartnership/Harrisson Group survey in which 86% of 2,524 active leisure travelers agreed that economic hardship had made them focus on priorities; and for 80%, that meant family.
7. Foreign Families Visit the U.S. & Expand Horizons
The U.S. Department of Commerce announced December 1st that for the first nine months of 2010, 45.3 million international visitors traveled to the United States, an 11% increase over the same period in 2009. That's great news for us, because the U.S. government's National Export Initiative (NEI) has put a priority on increasing exports (vacation opportunities to foreigners) to boost the economy. The origin of visitors who are leading this trend makes news too: South Korean visits to the U.S. are up 50%; Brazil visits up 37% and Australia visits up 27% over last year — even economically shell-shocked Japan has sent us 18% more visitors than during the truly terrible-for-travel 2009.
8. Internet Connectivity Keeps Families in Touch
Both the internet and WiFi technology are not only here to stay, they've become a given at hotels, at sea and increasingly, in the air. A recent Sheraton Hotels survey of more than 4,400 customers globally found that more than 60% of respondents use social media to stay in touch with family and friends while traveling; in fact, more than a third (36%) say they'd rather log on than make a call to share good news. The company has recently finished installing their social lounges, "Link@Sheraton experienced with Microsoft," in 400 hotels worldwide. These lounges are busy. While 80% of Sheraton respondents said they used social media sites throughout the day, a third said they checked in several times per hours while traveling. The majority — 75% — favored "The Social Network," Facebook.
Vail Resorts' family mountains are at the forefront using Location Based Services, installing RFID transmitters in their clients' lift tickets so that skiers and snowboards can broadcast to the internet (and apres ski, to their own social networks) exactly which slopes they've been shredding all day. The youngest skiers can put the new Barbie VideoGirl in their ski jackets and record their descent on her smartcard, then download it to their resort's lobby computers at the end of day. Has anyone seen a hotel lobby without a free computer station lately?
Is the sky the limit when it comes to connectivity? Singapore and Lufthansa are just two of the airlines offering in-flight internet access as well as a cellular phone signal — a technology that many American air passengers who are sick of other peoples' conversations cannot agree on. The 2010 launch of Line2, however, an iPhone application that allows air passengers to text and stay in touch with family, friends and business while in flight, just may be the ideal compromise solution.
9. Well Known Brands Reassure Wary Spenders
Many experts have cited studies that say the American traveler has become more frugal, checking out multiple websites and searching for coupons prior to making vacation plans. Statistics indicate that insecure travelers are booking much closer to their departure dates hoping for last minute savings, and that many have forsaken well known names and brand loyalty to get the best deal. While this indeed seems to be the present scenario, forward-thinking marketers are partnering with respected brands to reinforce the quality of their product, using a "celebrity" affiliation to maintain rates and sell consumers who are just a click away from lower priced alternatives.
In the recent past, we've seen Fairmont Hotels team up with National Geographic Kids, the Atlantis Resort build a relationship with LEGO, and several cruise lines set sail with cabins full of stuffed animal characters from popular cartoons. Coca-Cola, Microsoft, Yahoo and Google are just a few of the glitzy names that have lent themselves (or charged heavily) to bolster the marketing power of travel brands.
Even the granola crowd responds to known brands, as evidenced by the strategic alliance between Miraval Arizona, the top-rated destination spa resort located in Tucson, Arizona, and two travel companies with pristine eco-credentials. Miraval will be providing its best-of-breed wellness treatments to the sore bodies studying nature photography with National Geographic Expeditions, as well as the intrepid explorers aboard Lindblad Expeditions' tour of the Azores islands.
10. Travelers Just Wanna Have Fun: Entertainment Rules the High Seas
The increase in multi-generational family travel has not escaped notice at the cruise lines, where companies have been outdoing eachother in offering branded entertainment for all ages. The Norwegian Epic launched earlier this year with an on-board Cirque Dreams circus and Blue Man Group. Norwegian's partnership with Nickelodeon, the children's entertainment brand that has ties to Marriott, Fairmont and other industry players, means that cruise guests will be able to sail and dine with SpongeBob Squarepants, Dora the Explorer and other Nicktoons.
Royal Caribbean is already a standout among young cruisers and families for its climbing walls and Flow-Rider surfing wavepool, in addition to excellent supervised children's programs. Their new partnership with film studio Dreamworks led to the line's newest megaship, Allure of the Seas, being christened by Fiona, from the popular animated series "Shrek." Other Dreamworks characters from film hits such as "Kung Fu Panda" (sponsored balloons in the Macy's Day Parade), "Madagascar" and the new "How To Train Your Dragon" will add branded theming to each voyage.
Disney has long catered to the family market by exploiting its iconic children's characters in decor, activities, merchandise, cuisine and all other aspects of its themepark, hotel, tour operation and cruise businesses. Disney Cruise Line, with two successful ships at sea, has installed above-deck waterslides and a water coaster on its newest ship, the Disney Dream, in time for a January 2011 inaugural sailing. The company has announced plans to enhance onboard entertainment with first-run movies, live Disney shows and even more children's programming.
We'd love to hear what you see coming for 2011.
Dear Reader: This page may contain affiliate links which may earn a commission if you click through and make a purchase. Our independent journalism is not influenced by any advertiser or commercial initiative unless it is clearly marked as sponsored content. As travel products change, please be sure to reconfirm all details and stay up to date with current events to ensure a safe and successful trip.
---