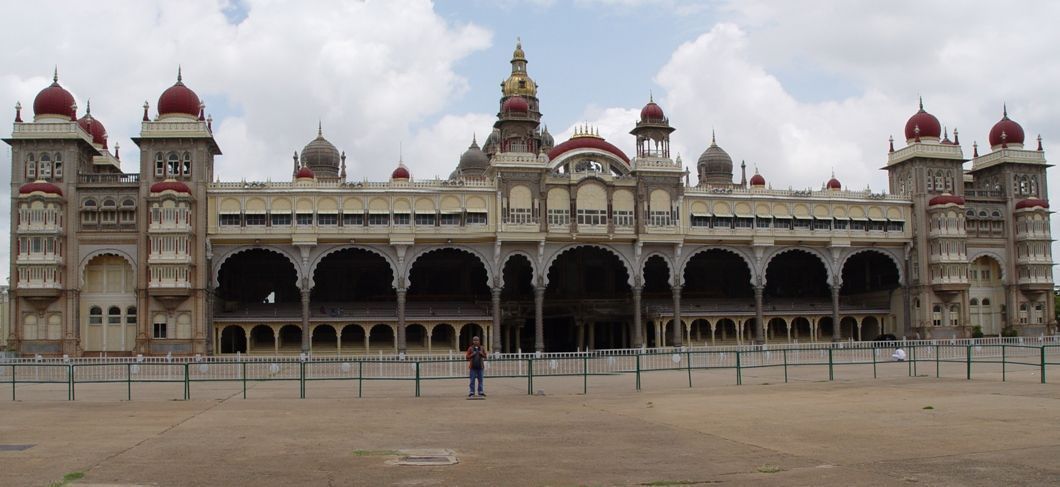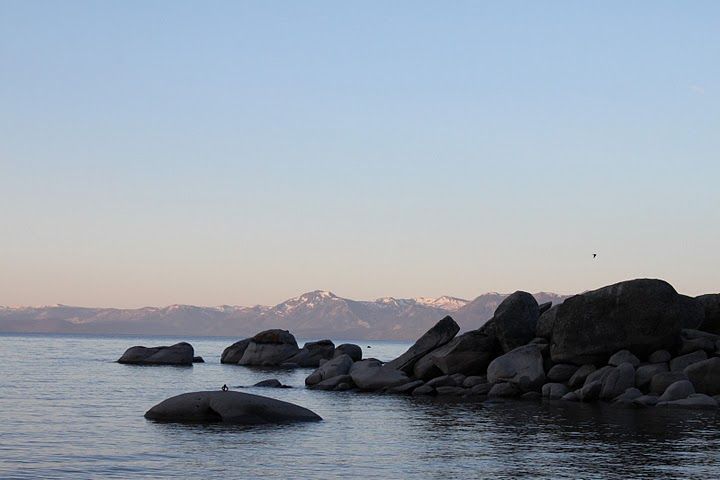 Michael and Sabina Shelby of West Hartford, Connecticut and their two children are decade-long regular attendees at an annual event called a Family Nature Summit. These active family camp getaways are presented by a non-profit, non-sectarian organization open to anyone with a love of the outdoors.The Shelby Family and many others consider the gatherings one of the highlights of the year.
"Our kids were 5 and 7 when we attended our very first summit, in West Virginia," Michael Shelby said. "Everyone gets something very personal out of the summit. We have a unique opportunity to enjoy beautiful nature surroundings as a family, while at the same time enjoying individual activities that appeal to each member of the family.
A Day at a Family Nature Summit
On a typical day for a typical family at the most recent nature summit, held at Lake Tahoe in California's Sierra Nevada, members of the Egan family of East Greenwich, Rhode Island, headed in different directions.
Garth and Laird Egan, college students, took to the lake, kayaking and snorkeling. Their 14-year-old sister, Tessa, spent the day on a field trip to an environmental education center. Their mother, Tina, hiked to Donner Pass in the mountains and back. Their dad, David, led a geology field trip. "We all had breakfast together, then met up again in late afternoon and for dinner," said David Egan. It was the kind of day they expect during a summit: "It was exceptional," he said.
Each day, summit-goers choose among scores of scheduled activities such as hiking, rafting, kayaking, birding, fly-fishing, horseback riding, bicycling, outdoor photography, nature study, and crafts such as jewelry or quilt-making, all of the activities arranged by age-group.
The Family Nature Summit Philosophy
Family Nature Summits is a venerable if surprisingly little-known organization that draws together families for a week of nature-oriented outdoor recreation and relaxation at some knock-your-hiking-socks-off beautiful spot somewhere in North America. The venue changes every year.
Venues include places like Estes Park, Colorado, at the entrance to Rocky Mountain National Park; the western Maine mountains, thick with big lakes and deep spruce forest; New Brunswick's Atlantic Ocean shoreline; Kiawah Island, Georgia; and Seward, Alaska. Little wonder that summit-goers come back for more.
Last year's summit was headquartered at the Granlibakken Conference Center and Lodge in Tahoe City, California. The 2011 summit will be held at the YMCA of the Ozarks in Potosi, Missouri.
Camping? No. Young adults or teens might camp for a night or two during a week-long summit, but a big part of the summit appeal is a clean, comfortable room at night — and food that, while family-friendly, is far more sophisticated and varied than the typical buffet — think multiple choices at every meal, including vegetarian, and entrees like poached salmon with sauce.
Meals are like a massive family reunion — the latest summit drew more than 300 people — with people table-hopping to greet friends made at previous summits, or make new friends.
"I think the social part is a big attraction," said Jackie Ceberek of Middletown, Connecticut, who, with her sister, Connie, has attended 16 summits since 1979. They've formed friendships with summit-goers from other parts of the country that have lasted through the years.
Too Much Fun at Family Nature Summits
If summit-goers have a complaint it is that there are so many activities each day they are sometimes frustrated they can't do more than one thing at once. On any given day, for example, summit-goers can choose among multiple hikes varying in length and difficulty from easy to technically and physically challenging.
One day at the Lake Tahoe summit, I joined a group of 10 others hiking for about six hours to the summit of Ellis Peak, elevation 8,740 feet, and back. It was my first summit and I didn't know a soul before the hike began. But over the better part of a day I got to chat with everybody, most of them summit veterans, and by the time we finished I felt like one of the gang.
The views of Tahoe to the east and the neighboring snow-capped Sierra to the west, by the way, were superb.
At the same time I was hiking, others rambled through the woods and fields near the lodge with a naturalist guide, or photographed wildflowers under the tutelage of a professional photographer. An entire faculty of experts is on hand for each summit, some of them lecturing and leading outings year-after-year.
Volunteering at the Family Nature Summit
Each year, summit-goers donate some of their time producing a service project over the course of the week. In 2010, children, young adults and adults worked together to create an interpretive nature trail for small children in the woods behind the Granlibakken lodge.
Working on the project one morning digging post holes were Renee Johns, 11, of Austin, Texas, and Ariel Levy, 11, of New York City. Both were attending their eighth summit and had become close friends over the years, staying in touch by e-mail. Such friendships are common among summit-goers.
Participants wear bandannas of different colors that indicate how many summits they have attended. People attending their first summit wear yellow bandannas, which ensures veterans will go out of their way to welcome the newcomers to the experience.
"People were really, really nice from the first day I got there. Very outgoing, very supportive, very attentive," said Jackie Del Bianco, a kindergarten teacher from San Francisco who was the recipient of a summit teacher scholarship in 2010. The organization each year awards a scholarship covering registration, room and board to a teacher from the state or province where the summit is held. The teachers return to their classrooms with new ideas for environmental education, and the competition for the scholarship helps draw attention to the summits.
The summits began in the 1970s, sponsored by the National Wildlife Federation, a major national conservation group. When the federation announced at a summit in 2006 that it was discontinuing them, a core group of summit-goers immediately gathered to save the annual gatherings, creating the latter-day organization with the help of some cash donations and many hours of volunteer time. Summits today are run by a small volunteer board of directors. Given the organization's tight budget, summit promotion is mostly word-of-mouth, the summit website, and, recently, social media like Facebook.
Planning your Family Nature Summit Adventure
Summit locations are chosen by the organization's board, taking into consideration the natural beauty of a potential summit site and its ability to comfortably and affordably house and feed a group of several hundred people. A site has to offer the opportunity for many outdoor activities, and should be within a two-hour drive of a major airport.
Costs of attending a summit vary depending on location. Summit-goers provide their own transportation, and pay for the one week of American plan lodging at top value group rates arranged by the organization. For those flying to a summit, airport shuttles or discounts on car rentals are available.
In addition to travel, lodging and meal costs, there is a per-person cost that ranges from $250 for young children, to $575 for adults. Early registration discounts are available. The fee covers the costs of the week's activities, lectures, guides and other expenses, such as the fleet of more than a dozen large vans that are used to transport people to and from activities throughout the week.
Contact Family Nature Summits by phone (949/743-2567) or through its website, where detailed information about the 2011 summit at the YMCA of the Ozarks in Missouri is available. Membership is open.
Dear Reader: This page may contain affiliate links which may earn a commission if you click through and make a purchase. Our independent journalism is not influenced by any advertiser or commercial initiative unless it is clearly marked as sponsored content. As travel products change, please be sure to reconfirm all details and stay up to date with current events to ensure a safe and successful trip.
---