Parents with children on the autism spectrum know better than most that family vacations are, by their very nature, a break from routine. But what do you do when routine is what your child requires?
This is the dilemma faced by families traveling with children with disorders on the autism spectrum, and is made all the more poignant when families have an older child with whom they have enjoyed family vacations.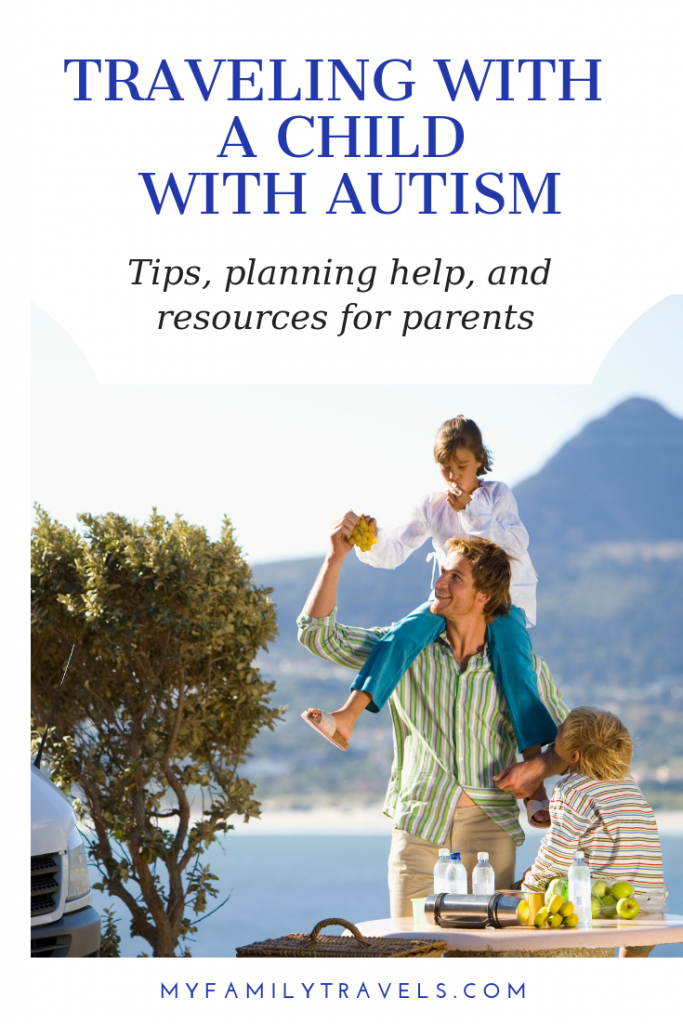 Planning a Family Vacation for Kids with Special Social Needs
For Stacy Guarneri, travel with her now 4-year-old autistic daughter, Sophia, was a combination of frustration and disappointment.
Fellow travelers were not compassionate when confronted with what they deemed an out of control child. "Just going outside is difficult," Guarneri said.
But Stacy, whose family includes her husband and teenage daughter, has found a place where they are all able to enjoy a family vacation, without hostile looks from hotel staff and guests.
Tradewinds Resort, Florida Welcomes Guests with Autism
The TradeWinds Island Resort, has been named an autism-friendly business by the Center for Autism & Related Disabilities, one of just a few hotels in the United States that have received the designation.
Guarneri and her family have been to the beachfront vacation resort in St. Petersburg, Florida, three times. TradeWinds has a lot of organized activities, including the Splash Island floating water park, a three-story inflatable slide, Captain RedBeard's Pirate Show, beach watersports, parasailing, dolphin watch cruises and more to keep other family members busy.
Stacy said at other hotels, when Sophia was loud and running around, people stared. Here, "The bellman asked what we needed." Tradewinds is used to kids, however, offering many family vacation packages at each of the school holidays.
At TradeWinds, says Stacy, they understand her child and those with disorders on the autism spectrum. "We can't go on regular vacations anymore," she adds, happy that TradeWinds' autism-friendly features have permitted them to have family vacations.
What an Autism-Friendly Vacation Needs to Have
This family has tried other resorts and other styles of vacation. When they traveled to the Bahamas and mountains in North Carolina – two very different trips — they had security come to their room complaining about noise.
One important thing the Guarneri's need is a safety kit, which the hotel provides. "Sophia wanders," notes Stacy, "so we have to have latches on door and a key for the bathroom lock." Hotels that provide baby-proofing kits with safety covers for electrical outlets and bumpers for sharp furniture corners are also a good choice for those with mental disabilities.
Vacation with a Child with Autism isn't Always Vacation
Still, travel is not easy. The Guarneri's, like many families who cope with autism disorders on a daily basis, try to recreate a familiar setting when they leave home. They have to bring Sophia's sheets, comforters and pillows to emulate her bedroom at home.
Guarneri admits that even staying with relatives is very difficult. "Everything trickles down onto her," she said. "When we are stressed out (by people giving us 'the look'), our daughter with autism is stressed out."
Dining can be another challenge. Since the Guarneri's daughter is on a restricted, gluten-free diet, the family brings her special food. Fortunately, many hotels, resorts and restaurants today offer options for those with food allergies or special diets.
All the TradeWinds restaurants offer gluten-free options. Stacy adds that two nearby supermarkets in Florida, a Whole Foods and a Publix, also have an extensive variety of gluten-free items.
Diamond Resorts and Villas accommodate Special Needs Requests
Families traveling with anyone with special needs can benefit from renting a condo or timeshare because of the added privacy and home-like amenities. Fully furnished units with kitchens and laundry facilities may also be bargain-priced in comparison with a hotel stay, although one week is often the minimum rental period.
One interesting company is Diamond Resorts. In addition to hundreds of branded and affiliated resorts in more than two dozen countries, the timeshare group offers members cruise and events access. We heard from their PR staff that many families with special needs have bought into Diamond Resorts because they feel comfortable and well cared for.
As an example, one owner family had a son who suffered from autism, and was afraid of elevators. With that type of information in their database, the booking staff could ensure the family a first floor room so that their child could walk to the lobby and restaurants. He emphasized how important it is for this family to know that Diamond Resorts will take care of their family's special needs at any resort they visit, without repeating their special requests. That kind of customer service is hard to find.
Overall, little things add up for families traveling with kids with autism.
Staff Training & Facilities for Autism's Special Needs
At TradeWinds, guests are told they can ask the maid to vacuum when their children are out of the room, and the staff will accommodate it. At TradeWinds, the entire staff is trained to deal with kids with autism. "They understand that the kids are not spoiled; this is what autism is," says Guarneri.
Stacy said Sophia is also able to run around the pool without enduring looks from hotel staff. "No one says, 'why can't you control this child?' With her autism, we really can't control her at all."
The hotel also wins kudos for having so many activities available for guests that you don't have to leave. The "huge slide on the beach is very sensory-friendly," Stacy said. The hotel also offers mini golf and several pools.
TradeWinds also has special sensory activities for kids with autism at its KONK (Kids Only No Kidding) activities center, though Sophia has not gone there. And for older kids with autism, TradeWinds offers social books, detailed guides to the hotel so kids will know what to expect during their stay. You can access the books online, or have them mailed to you before your visit.
Flying with Children on the Autism Spectrum
In July 2019, Pittsburgh International Airport opened a 1,500 square-foot sensory friendly space in Concourse A. While Pittsburgh, along with Myrtle Beach, South Carolina are among the first airports in the country to provide such facilities, this is the first with a real plane, jetway and multiple rooms for passengers on the spectrum to engage with. The idea came from an airport employee, Jason Rudge, whose 4-year old son Presley has autism. It occurred to Rudge that if the airport had a sensory friendly room similar to the facility at his son's preschool, it would make it easier for families with autistic children to travel. American Airlines contributed the plane cabin so that passengers on the spectrum who had never flown, would know what to expect.
"A caregiver for a kid with autism might think, 'I'm never going to be able to fly anywhere with my family — it's too hard to travel with someone with autism,'" Rudge said. "Having a sensory room at the airport changes that thinking to, 'Maybe we can take that trip after all.'"
Airport project leaders brought together advocacy groups, individuals and caregivers of children with neurodevelopmental challenges to offer suggestions for the sensory room. Among them: Make it soundproof, have it serve both children and adults, provide a variety of comfy seating and adjustable features to meet individuals' various needs. Airport planners hope the result will improve other facilities in travel spaces and lead to more.
Cruising with Others with Autism
Many family vacationers dream of taking a cruise because it's self-contained and an easy way to sightsee. Soon, the frequent traveling Guarneri's will take a cruise with Autism on the Seas. This organization offers several cruises a year, each with different cruise lines. Families with kids with autism and other disabilities have priority boarding, a private dining room and special staff assigned to them for shore excursions.
On board the ship, there is respite care (parents get beepers) and siblings have special activities. "We couldn't go on a cruise any other way," Stacy says, excited about their upcoming trip.
More Vacation with Autism Resources
For families considering a cruise or any trip, there are many resources, and more come online every day. We found these travel tips for kids on the spectrum story very helpful.
Families will find other travel tips on Autism Digest – a magazine-style website with a print edition. There's a large variety of useful material on the VeryWellFamily.com on children with special needs.
The Help Group based in California supports not-for-profit day camps and vacation activities for children with autism spectrum disorder and youngsters with other special needs.
For more ideas on traveling with family members with autism and related disorders, or with other special needs, see FTF's Guide to Programs for Travel with Special Needs.
Additional reporting by Family Travel Forum Staff.
Dear Reader: This page may contain affiliate links which may earn a commission if you click through and make a purchase. Our independent journalism is not influenced by any advertiser or commercial initiative unless it is clearly marked as sponsored content. As travel products change, please be sure to reconfirm all details and stay up to date with current events to ensure a safe and successful trip.
---