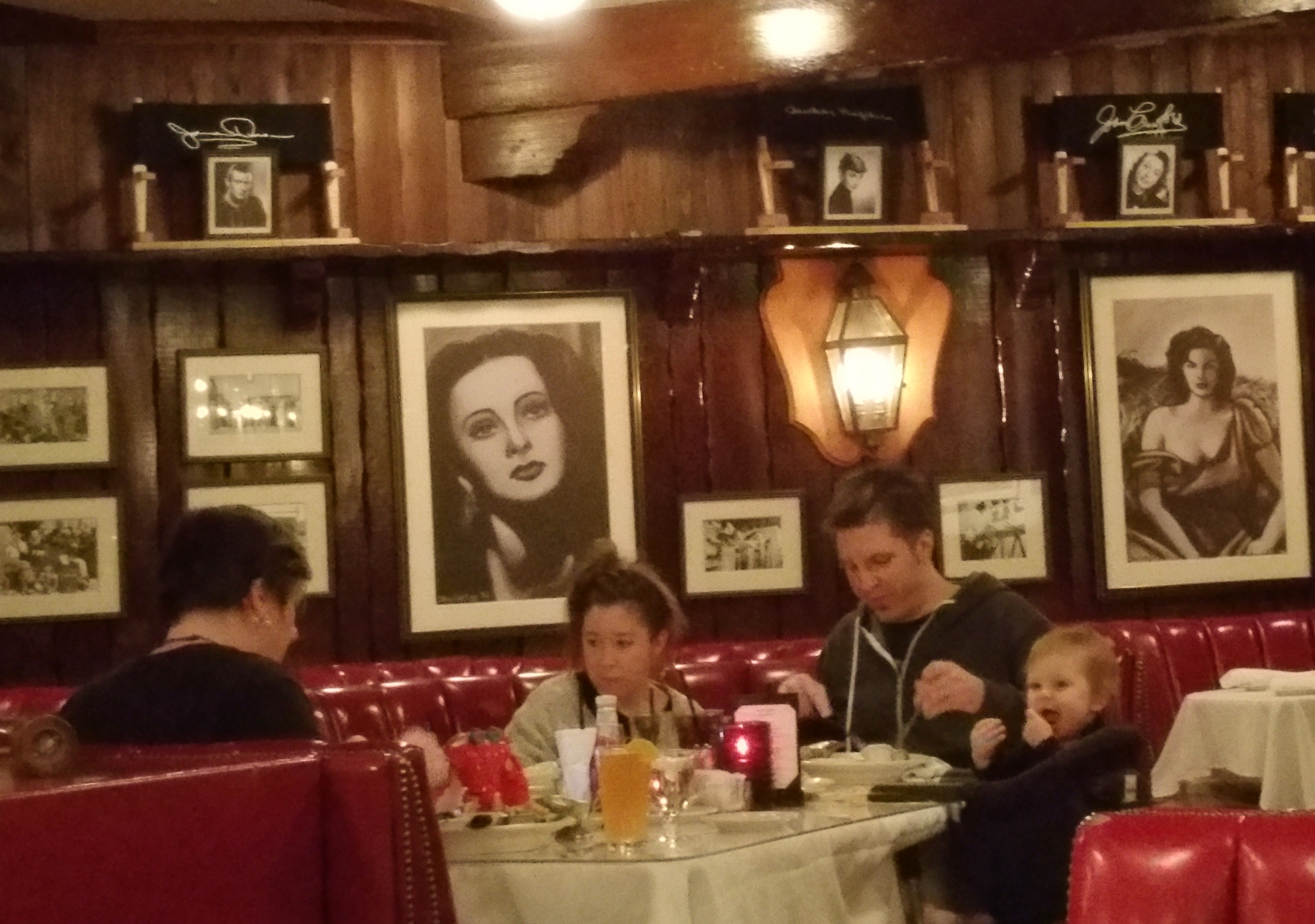 Johnny Carson always opened "The Tonight Show" with Greetings from beautiful downtown Burbank! because his show was taped in this sleepy, southern California city dominated by the aerospace industry. Today, aviation's gone and entertainment has grown so much that Burbank, California boasts more film and television production than Hollywood itself.
To see how movies get made, you'll have to summit the peak boasting the fabled "Hollywood" sign and descend into the San Fernando Valley. For a real VIP vacation, stay local and enjoy the easy lifestyle, gourmet cuisine, studio attractions and mass transit options that make Burbank's real estate hotter than any other district in Los Angeles County. On this top value vacation, start the kids' film school degree by going behind the scenes at two local studios.
Learn How Movies are Made in Burbank
In 1928, after Warners released "The Jazz Singer" and talkies became a huge hit with audiences, the Warner brothers moved from a small Hollywood facility to a 110-acre studio in Burbank. Hundreds of films ranging from "Casablanca" to "Gravity" have been shot at Warner Bros Studios and the 30 soundstages are always busy. Watch from their tram tour (reviewed here), learn from the terrific guides, and participate in a live audience TV taping or special effects scene at the interactive Stage 48.
Universal Studios, in adjacent Studio City, dates to 1912, when Carl Laemmle's company moved from New York to a 230-acre farm. Long open to visitors, today's backlot tour (reviewed here) has evolved into a wildly popular, hour-long thrill ride beset by floods, car chases, train wrecks and 3D monsters. With all the shrieking going on, you won't learn much about moviemaking unless you catch the stunts in "Waterworld," check out the visual and practical effects at "Special Effects" and enjoy the "Animal Actors" review. The brand new "Wizarding World of Harry Potter" is a must-see attraction, expected to bring many Potterheads to Burbank in 2016 and beyond.
D-I-Y Movie Locations of Burbank Tour
Home to all Warner Bros entertainment companies, the Walt Disney Company, Burbank Studios and 1,000 other media companies, it's estimated that about 70% of Burbank residents work in the business. Chairman of the Burbank Hospitality Association, Tom Whelan, told me, "If you want to experience the true Hollywood, you go to Burbank." With stars living, playing and dining all around this small town, a celebrity sighting may occur at any time.
Thanks to Robin Faulk of VisitBurbank.com, who knows his adopted city better than many natives, here's a Google map of famous movie scenes filmed in Burbank. Use your Youtube app to follow the clips from blockbusters ranging from "Back to the Future" (1985) to the Best Picture-winning "Argo" (2012). There are dozens more to see; just ask a local.
Taking a Celebrity Break in Burbank
The pros may say that camera lenses add 15 lbs. to your waistline, but Burbank is not the place to diet. For fine lunchtime fare, try Umami Burger, across from the original Bob's Big Boy. This Burbank landmark is one of only two Bob's left and, if you come on a Friday night, you can see the vintage cars rally in the parking lot (plus the last Friday of the month is Ladies Night Out in the nearby Magnolia Park District).
The SmokeHouse is a popular grill dating back 70 years to Old Hollywood; it was a favorite of both Bob Hope and Bing Crosby (who your kids can see in the hundreds of autographed headshots.) George Clooney named his production company Smoke House Pictures, after starring in "ER" on the Warner Bros lot for so many seasons.
We loved our creamy café con leche and Cuban sandwich from Porto's Bakery and Café in the pretty Magnolia Park District, recently ranked #1 on Yelp's 2016 list of the Top 100 Places to Eat in the U.S. Priscilla's Coffeehouse in the Media District, a hangout for screenwriters, directors, stars, and producers, is another caffeine station that can be recognized as The Coffee Cup Bakery from "Desperate Housewives."
Are you fans of Matt Groening's cartoon, "The Simpsons"? If so, stop for a pastrami at Moore's Delicatessen and ogle the original graffiti on dining room walls done by animators from Cartoon Network, Nickelodeon, Disney Animation and others based nearby.
Other star struck points of interest, according to Faulk, include Playclothes Vintage Fashions, the shop that dressed the characters of "Mad Men;" It's a Wrap where used costumes and props, labeled with origin, are bought and sold; Cinema Secrets for star makeup; and Romancing the Bean, where 20-something stars hang out. Car fan Jay Leno likes Autobooks-Aerobooks, so you'll probably catch him there on a Saturday.
Getting to and around Burbank
Burbank is surprisingly convenient and easy to get to. The relaxed Burbank Airport, about to be expanded, is calmly served by jetBlue, Southwest, Delta, American and United. The city itself has walkable neighborhoods like Magnolia Park, and the car-free Chandler Bikeway runs throughout. Uber and other car sharing services are widely available and inexpensive — much moreso than in traffic-clogged LA.
Metrolink, LA's commuter rail, connects downtown Burbank with Union Station in downtown Los Angeles. The Los Angeles Metro Line subway also has a stop at Universal / Studio City. Even Anaheim can be easily reached if you take the Metro Red Line or Metrolink to Union Station, and catch the Amtrak Surfliner (it takes about 1½ hours and costs about $40 roundtrip for adults.)
Trip Planning Details for a Burbank Escape
Information on several budget-friendly chain hotels can be found at Visit Burbank as well as boutique places like the Safari Inn, a retro 50s hipster motel where many films have been shot.
For the real star treatment, book the Hotel Amarano. We toured the full-service, 132-room luxury property — the only five-star hotel in The Valley — with Whelan, also its General Manager. Contemporary styling includes wonderful B&W photos of Burbank through the ages, and leather headboards imprinted with the shooting script from "Casablanca." The Amarano's family perks include a small saltwater pool surrounded by elegant cabanas, and free shuttles to nearby shops and restaurants. Whelan acknowledged hosting many celebrity guests from the talk shows that shoot nearby, but he doesn't name names. While double rooms start at $199 in the Thanksgiving to Christmas low season, family VIPs may prefer the penthouse suite with its own hot tub, sun deck and private fitness room.
About that exercycle in the fitness room? Let's just say some very famous derrieres have sat there before you.
Dear Reader: This page may contain affiliate links which may earn a commission if you click through and make a purchase. Our independent journalism is not influenced by any advertiser or commercial initiative unless it is clearly marked as sponsored content. As travel products change, please be sure to reconfirm all details and stay up to date with current events to ensure a safe and successful trip.
---