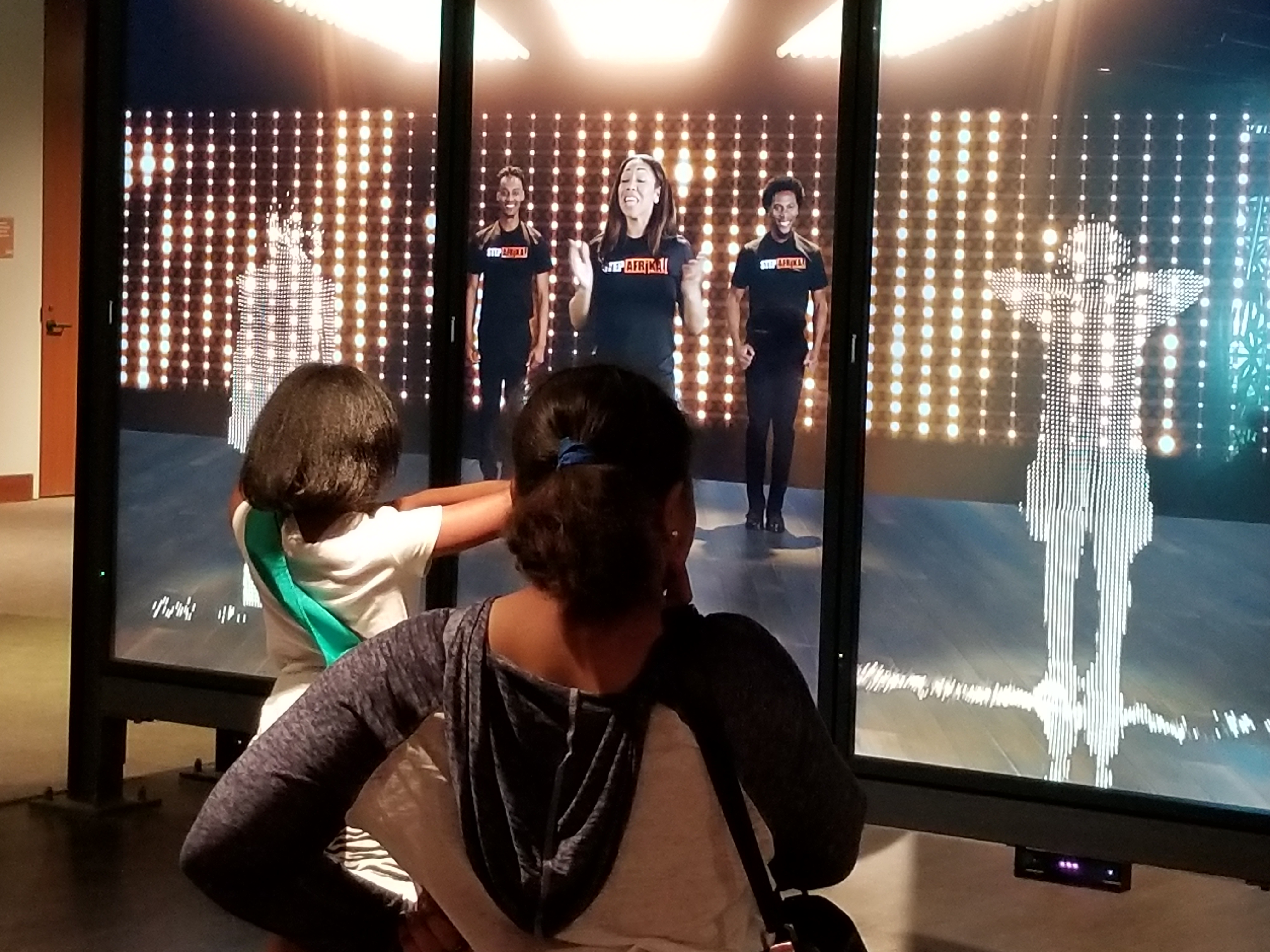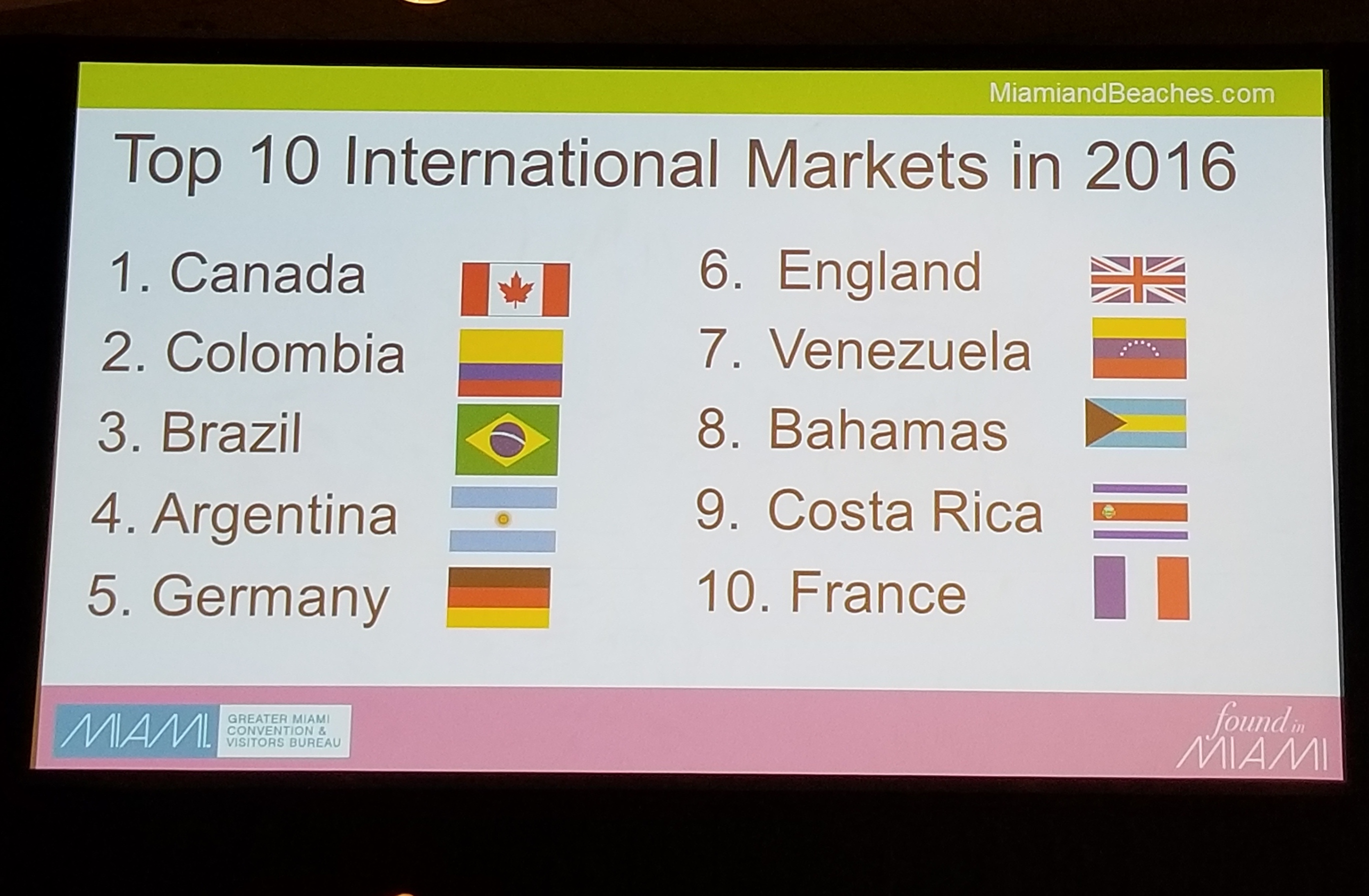 For Family Travel Forum, the IPW travel convention which brought together 6,300 buyers, sellers and media covering international travel to the United States, was an opportunity to understand the facts behind the #travelban Internet meme, learn how the Department of State might be changing its document requirements for minor travel, and see what US destinations are promoting to families visiting from around the world.
Here's a brief roundup of the destinations we met with, what we learned and what's new for the summer of 2017.
What's New in DC
Both Destination DC's dynamic president and CEO Elliott Ferguson, and DC's Mayor Muriel Bowser – herself a former tour guide – greeted guests at IPW's opening media reception. It was held at the terrific Newseum, an homage to all things news, where a two tickets for the price of one sale goes on all summer. Noting that Pulse magazine called DC the "Coolest City in America," they said that Washington DC attracted more than 20 million visitors last year, an all-time high. Later that day, we strolled on a three-hour binge with Mangia DC Food tours through Georgetown, sampling imported olive oils, charcuterie, Polish treats and brownies baked by Veterans.
It was quickly apparent that a new generation has given this city of dead presidents a big lift.
Staying in an Airbnb studio at The Waterfront, smack in the middle of the gentrification and development spreading east of the new Nationals baseball stadium and The Capitol Riverfront, we can see the effects of more than a new administration. The National Museum of American History, for example, has unveiled an entire floor focused on the country's founding and its evolution, from a 12-ton sculpture of George Washington to a 9-foot LEGO Statue of Liberty, plus the actual Greensboro lunch counter that triggered one of the Civil Rights Movement's key battles.
Like the emotional collection at the National Museum of African American Culture which opened last fall, it is a must-see for families.
What's New from IPW Delegates
Our four days at IPW began by volunteering with Tourism Cares, with 80 other delegates to clean up the National Mall. In our greeting from a National Park Service ranger, we learned that more than 33 million visitors make it the most popular NPS site. The four hours spent pulling weeds and raking gravel around the mall's seating areas – as passersby stopped to ask if we were prisoners on a chain gang – is only part of the more than 70,000 volunteer days devoted to this part of the nation's capital.
Then it was a few days of meeting with tourism officials from top U.S. destinations. Here's a brief look at the latest family attractions from a handful of the officers we met with.
From the Hard Rock Café International, we learned that the group operates 200 cafes and 24 hotels – many all-inclusives – in 74 countries. As the company evolves from a focus on rock to all sorts of music and youth culture, they can draw from "The Vault" at their Orlando offices, where 80,000 pieces of original musical culture memorabilia are stored.
Kansas was full of surprises with news of the Cosmosphere, a NASA based kids space camp; and Strataca, a working salt mine that travelers can visit 650 feet below the ground. In the Hershey/Harrisburg region of Pennsylvania, attractions beyond the famous chocolate themepark include the Antique Automobile Club of America Museum, several family-friendly wine tours, paddleboat rides on the Susquehanna River and just 45 minutes' drive away, the Amish of Lancaster and the history site of Gettysburg.
Most exciting, we spoke with former astronaut Dan Thomas, who flew the Space Shuttle four times and now represents the Kennedy Space Center Visitor Complex and its Summer of Mars educational programs. From the "Heroes and Legends" exhibit at the Astronaut Hall of Fame, to the "Journey to Mars" interactive shows, touring Mars Rover concept vehicle, and upcoming Astronaut Training Experience; central Florida's NASA facility is investing heavily in engaging the next generation in scientific discoveries and space exploration.
What's New in Philadelphia
At their press conference, we hear from Philadelphia that the new Museum of the American Revolution has joined the Betsy Ross House and the Liberty Bell among many great sites that bring American history to life. The city, as old as the country itself, is constantly refreshing its offerings to attract visitors. Families can now play minigolf on a "historic" course in Franklin Square, stroll past striking murals, and feast at the city's celebrated and top value restaurants.
What's New in New York City
The New York building boom has made lodging a better value than ever. In addition to the free people watching, window shopping and Shakespeare in the Park, visitors can take advantage of 23 new ferry landings between Manhattan and hipster Red Hook, Brooklyn; the Rockaways, and the South Bronx. The tourism promotion organization, NYC & Company, is welcoming travelers with disabilities with a useful new website as well as guiding families (nearly 13 million according to 2015 statistics) with help from the Teenage Mutant Ninja Turtles.
Don't miss the new drone technology show at the Intrepid museum or the amazing world in miniature at Gulliver's Gate, where visitors can make 3D prints of themselves to add to the display.
What's New in California
The many counties of California had a big presence at IPW, promoting themselves as individual destinations and as regions. In Yosemite-Madera County, families like to base themselves at Bass Lake to see the very crowded Yosemite National Park. The Yosemite Sugar Pine Railroad is a favorite attraction and the South Gate Brewing Company the most popular place for families to dine.
At Yosemite Tuolumne County, access to the national park is so limited that representatives recommend families take the YARTS double decker bus, where kids ride free, to sightsee. In this designated Dark Sky region, star-gazing is as popular as filming Westerns, many of which take advantage of the unusual ca. 1877 Railtown State Park, with a classic train and one of only three working roundhouses in the U.S. The Gold Rush is still living history here, with families settling into the classic small towns of Columbia, Sonora and Jamestown to explore the region.
Gold Country also promotes the Gold Rush, with Highway 49 (remember the Gold Diggers and 49ers?) In Placerville, families can tour a former gold mine complete with hard hat, chance to pan for gold and relive the region's pioneering spirit.
All of California was well represented although we didn't have time to meet with everyone. At the Aquarium of the Bay booth, we learned that 75,000-gallon fish tanks surround the clear viewing tunnels at this popular facility on Pier 39, where guests feel like they are walking underneath San Francisco Bay. Since all of the marinelife is indigenous to the Bay, it's very popular with kids, and Family Passes sell for $72 for a family of four. Nearby at the Berkeley History Museum, one of our favorite summer commemorations, the 50th anniversary of the "Summer of Love," is the focus of the star exhibit this summer.
Lastly, at Knott's Berry Farm, we heard how in the 1930s, the three-hour wait to buy blackberry, raspberry and loganberry jams and pies encouraged the farm owners to create costumed characters as entertainment and thus, the first theme park in the U.S. was born. Knott's Berry Farm has been owned by Cedar Fair since 1997 and has expanded with its own hotels and Soak City waterpark.
An "only in America" story if we ever heard one.
Dear Reader: This page may contain affiliate links which may earn a commission if you click through and make a purchase. Our independent journalism is not influenced by any advertiser or commercial initiative unless it is clearly marked as sponsored content. As travel products change, please be sure to reconfirm all details and stay up to date with current events to ensure a safe and successful trip.
---