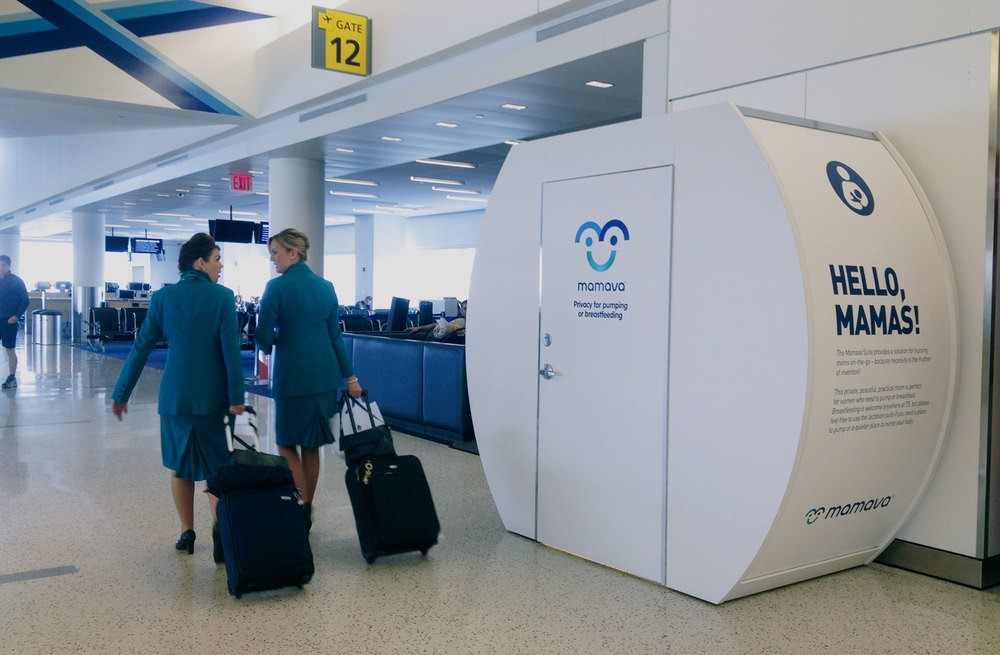 Whether your cellphone contains confidential business documents or you're packing homemade cranberry sauce, unless you're exempted by diplomatic status, everyone crossing U.S. borders is subject to examination and search by officials from Department of Customs and Border Protection (CBP). Air passengers have to cope with additional, unspecified security protocols implemented by the airlines October 26, 2017 to mitigate concerns about laptops in flight. Since these latest measures are estimated to affect 2,000 daily flights to the U.S., just knowing the rules, and your rights, will help smooth the journey for everyone in the family.
While CBP directives assure travelers they "will protect the rights of individuals against unreasonable search and seizure and ensure privacy protections," the federal government asserts its right to search the contents of electronic devices without a warrant or individualized suspicion at borders. This position means government agents may detain anyone, their baggage and their personal devices for screening. What is unquestionably illegal, says the American Civil Liberties Union (ACLU), is stopping, searching or otherwise detaining travelers based solely on religion, race, national origin, gender, ethnicity, or political beliefs.
The number of electronic device searches more than doubled from 2015 to 2016, and CBP figures confirm that about 2,500 travelers – judiciously selected through a variety of law enforcement techniques — are now searched monthly. This amounts to "fewer than one-hundredth of 1 percent of all arriving international travelers," notes Jennifer Gabris, CBP spokesperson. "Electronic media searches have produced information used to combat terrorism, violations of export controls, and convictions for child pornography, intellectual property rights violations and visa fraud," she adds.
The ACLU, in its helpful online "Know Your Rights: Travel" series, says, "The government believes this authority to search without individualized suspicion extends to searches of electronic devices such as laptops and cell phones, but that is a contested legal issue." In September 2017, the ACLU filed a lawsuit against the Department of Homeland Security on behalf of 11 travelers who had their electronic devices searched at the border in 2016 and 2017.
Nonetheless, all travelers and border control personnel have a shared interest in safety and security. If you're going to be among the estimated 380 million people crossing U.S. borders in 2017, take advantage of these 10 tips to make the experience less stressful.
1. Arrive at the airport early.
Major carriers now recommend that U.S. bound travelers arrive at least three hours prior to departure for enhanced security measures that may include in person interviews, additional forms and other undisclosed measures. Be sure travel documents, including permission letters for minor children traveling without both parents, are in order.
2. Know the TSA carryon and checked luggage rules.
Even after luggage has successfully passed an airport security screening, it may be subjected to a secondary, more thorough inspection at officers' discretions. Some fast facts about TSA shared by the American Federation of Government Employees union:
In 2016, TSA's reduced workforce of 42,000 employees screened more than 738 million passengers, 43 million more than 2015.
In 2016, TSA officers discovered 3,391 firearms in carry-on bags, a 28 percent increase from 2015. About 83 percent of the guns caught in carry-on bags in 2016 were loaded.
The top five airports where TSA officers detected guns at checkpoints in 2016 (same as 2014 and 2015) were: Hartsfield-Jackson Atlanta International (198 guns); Dallas/Fort Worth International (192 guns); George Bush Intercontinental at Houston (128 guns); Phoenix Sky Harbor International (101 guns); and Denver International (98 guns).
3. Know your children's rights.
Parents can have their children excused from passing through an airport scanner but they are not exempt from a pat down by TSA agents. Children under 13 years may pass through security scanners with shoes, lightweight outerwear and headwear on.
4. Know your baby's rights.
According to Mamava, which designs portable privacy pods for nursing mothers, breast milk, formula and juice can be carried on, along with an ice pack and breast pump, as long as they're sent through a TSA scanner. "If your breast milk is frozen, a visual inspection is usually fine," says Mamava CEO Sascha Mayer. "However, if it's thawed, TSA agents may want to test it for explosives, but you have the right to say no." If you consent, ask agents to wear sterile gloves before opening bottles. International carryon regulations differ and should be confirmed by local consulates; for example, up to two liters (67 ounces) of liquid breast milk may be transported in hand luggage within the European Union after being scanned.
5. Answer questions honestly.
Border officers may ask about your travels, activities, immigration status and possessions including electronic devices. U.S. citizens with a valid passport do not have to answer officers' questions, but a refusal to do so may trigger a closer inspection. Non-citizen visa holders may be denied entry for refusing to answer questions from a border agent on any topic.
6. Know your road trip rights.
"At a U.S. Border Patrol checkpoint, an agent may question a vehicle's occupants about their citizenship, place of birth, and request document proof of immigration status, how legal status was obtained and make quick observations of what is in plain view in the interior of the vehicle," advises Ms. Gabris.
7. Ask for a receipt.
CBP officers will examine your electronic device with a supervisor present, if available, and require a supervisor's consent to copy its contents for future inspection. Additionally, CBP officers should provide a Form 6051 D custody receipt if your device is retained for further inspection. Aware that travelers may have sensitive legal, commercial or otherwise privileged information on their devices, Ms. Gabris adds, "Our policy provides for additional procedures for officers encountering such materials," such as referral to the CBP Associate/Assistant Chief Counsel. Inspection times for detained devices vary and, according to her office, usually do not exceed five days.
8. Be patient, cooperate or understand the risks.
Foreign nationals and legal permanent residents must provide fingerprints when entering the U.S.; U.S. citizens do not have to. Refusal to cooperate with an examination for any reason may lead to a secondary inspection and further delay. "U.S. citizens cannot be denied entry to the country for withholding the password to their device," notes Esha Bhandari, staff attorney at ACLU. "Whether to decline providing a password and risk staying longer at the border is a choice you have to make."
9. Establish designated travel devices.
Security experts recommend against carrying personal or confidential data on devices you travel with. However, attorneys at the Electronic Frontier Foundation (EFF) warn that stripped bare electronic devices may themselves cause suspicion of criminal activity. The best precaution is to use full-disk encryption on your devices and backup data somewhere else cautions the EFF.
10. Travel prepared.
Save time by joining Trusted Traveler programs such as Global Entry, or using Automated Passport Control and its mobile app to answer questions online, prior to arrival at major airports. Though businesspeople routinely carry an attorney's phone number in case of trouble, savvy travelers who understand the rules at U.S. borders should find a warm and respectful welcome instead.
Dear Reader: This page may contain affiliate links which may earn a commission if you click through and make a purchase. Our independent journalism is not influenced by any advertiser or commercial initiative unless it is clearly marked as sponsored content. As travel products change, please be sure to reconfirm all details and stay up to date with current events to ensure a safe and successful trip.
---