Green travel has gone from a niche industry to a global standard, with 87% of international travelers claiming they want to vacation sustainably. It's no wonder. Eco-conscious traveling is, in the end, a moral imperative, allowing sightseers to explore the world while giving back to the lands they visit and the Earth-friendly businesses they patron.
Consider yourself not just part of the 87% but also flat-out determined to support the most eco-conscious sites on the planet while teaching your kids how to live and travel responsibly? If so, chances are Hawaii is on your list, with the island of Maui hovering near the top.
As it should be, if we do say so ourselves. Maui residents (as well as all of Hawaii) live by the tenet of malama'aina: Care and nurture the land so that we can maintain it for future generations. To that end, we're frequently seen as being at the forefront of green living, building and backing everything from organic farms to renewable energy to being the first county in Hawaii to ban plastic bags and the sale of reef-destructive sunscreens. (Stay tuned: the state itself might also become the first in the U.S.to prohibit most plastics in restaurants.)
In other words, if you're not convinced that Maui is one of the greenest places to visit, simply check with Insta. Those splendid waterfalls, those immaculate beaches, that pristine water; we're determined to keep our island as pure as possible, and welcome those who share our vision.
With all this in mind,here are the leading things to do on Maui for the eco-conscious family — and how your involvement in these activities could make a difference for generations.
Snorkel Safely at a Marine Life Sanctuary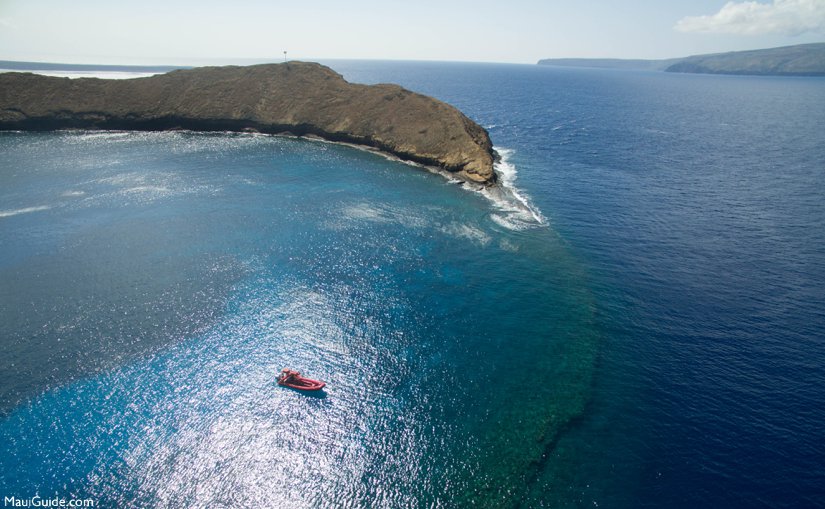 Molokini, a volcanic caldera three miles off of Maui's southwestern coast, boasts some of the most impressive aquatic life in the state. To the tune, that is, of over 250 marine species (many of them endemic), 38 hard coral species, 100 algae species — and that's to say nothing of the whale sharks, manta rays, and spinner dolphins that are often spotted. In 1977, after Molokini's vast collection of black coral was stripped by divers — coupled with the detonation of a bomb that demolished a huge part of the islet's live coral—the caldera was named a Marine Life Conservation District; ever since, day-use moorings, as well as a limited number of permits allotted to charters, have helped it flourish.
One such charter is Redline Rafting. The lively crew that mans this Kihei-based outfit is as passionate about giving visitors a glorious experience as they are about the ocean they call their office. Their Molokini Crater & Maui's Forbidden Coast tour shows guests the great beauties of the Pacific at some of the best maui snorkel locations; they also provide eco-friendly reef tours and guides that have profound knowledge and respect for Hawaii. Redline Rafting additionally endeavors to reduce their environmental footprint, in part through recycling, offering guests wetsuit tops in lieu of harmful sunscreens, minimizing energy usage, practicing waste reduction, purchasing eco-smart equipment, and capturing "daylighting" opportunities.
Translation? You can have a ball seeing Molokini's exquisite marine life — as well as Maui's extraordinary coastline — without disturbing its ecosystem.
Shop Wisely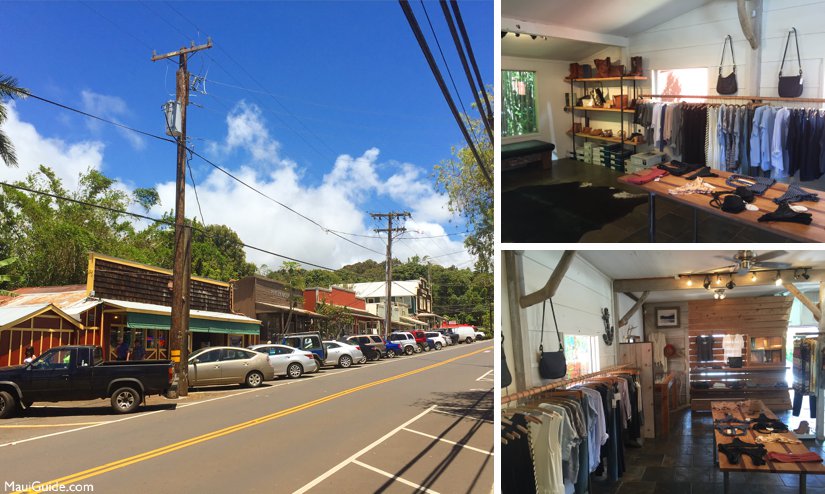 Gone are the days when the only mementos you could take home from Maui were plastic, palm-tree key rings and t-shirts made with questionable ethics. Maui is now awash in a variety of boutiques that shine a spotlight on sustainable materials and local artisans. One of the best arrays you'll find on the island is in Makawao, a lovely, laidback, former cowboy town that attracts some of the most gifted artists (and the most Earth-minded proprietors) in the country. The Mercantile offers a bevy of ethical labels, including Road Twenty Two and Ulla Johnson. Pink by Nature, meanwhile, carries local and international designers. And then there's Fleur de Lei, an eco-conscious boutique that showcases a carefully curated blend of planet-friendly products.
Savor an Epic Sunrise—and Learn About Hawaii's Preservation Efforts While You're at It
We aren't exaggerating, either: Ascending 10,023 feet into the sky, the mammoth volcano that is Haleakala is one for the record books. Stunning no matter the time of day, you'll likely experience one of the most unforgettable few minutes of your life if you witness a sunrise from its acme.
While a number of companies provide journeys to its summit, few are as green-minded as the aptly named Haleakala EcoTours. NAI Certified Guides deliver narration on Hawaii's culture, geology, and history, while their 25-passenger minibuses cut down on multiple rental cars driving to East Maui's pinnacle. (They also use low-emission gas technology and Telma Braking systems, which reduce greenhouse gas emissions and guarantee an absence of pollutants to the environment.)
By drawing on over 25 years of experience in sustainable tourism — and an in-depth knowledge of Maui's eco-friendly practices — the staff is well-versed on all the questions you might have about Haleakala National Park's conservation and preservation efforts. Haleakala EcoTours also contributes direct financial benefits to local conservation efforts and supports international human rights and labor agreements. All of this is to say nothing of the astonishing experience you'll have under their guidance. Trust us: it will be indelible.
Champion Local Farmers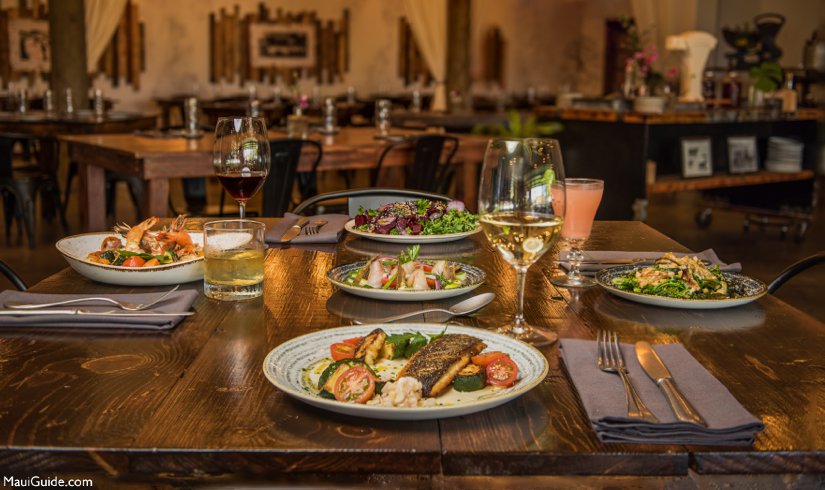 …through an incredible meal at The Mill House. Winner of multiple awards including the acclaimed 'Aipono Award for Maui's Most Innovative Menu, the Waikapu-based restaurant puts farm-to-fork to the test by gathering the freshest produce from Hawaii's organic farms, including the farm that's mere yards from their kitchen.
Beers are poured from local breweries, cocktails are crafted from island ingredients, beef is derived from one of the first organic cattle ranches in Hawaii, and coffee is percolated from beans grown near the restaurant's entrance. The views are spectacular — and the food is to-die-for — but it's The Mill House's commitment to strengthening Hawaii's ag scene that renders it one of the most, well, winning venues on Maui.
Relish a Luau at a Sustainable Resort
On the surface, the Grand Wailea — a Waldorf-Astoria Resort that is grand in every possible sense — may not seem like a leading advocate of environmentalism. Dig a bit deeper and you'll find that this South Maui institution deeply prizes the land upon which it offers guests vacations. Their magnificent landscaping is comprised of indigenous and endemic Hawaiian plants that are drought-resistance (thereby reducing water usage). Their green waste is converted to compost and soil amendments for plant nourishment. Cold cathode bulbs and energy efficient fluorescent lights are used throughout the hotel. Their spa utilizes local and organic ingredients; their restaurants offer all-natural Niman Ranch beef.
And that's just our getting started: As a whole, the resort is more than deserving of its inclusion in Maui Electrical Company's "Energy Efficient Hall of Fame" for its energy-saving measures, as well as its win of the Hawaii Green Business Award. To see a luau on these grounds is to enjoy yourself (and wildly at that) while also knowing you're supporting a place that values the island. Presented on a grassy expanse above one of Maui's most beautiful beaches, The Grand Luau at Honua'ula tells the story, through song and dance, of Tahitian migration, Pele's voyage, and the modernization of Hawaii. All the while, you'll feast on food ranging from baked Molokai sweet potatoes to shoyu chicken and Kalua pig. As eco-friendly as they come, this event entertains, instructs and enchants.
Trek to the Remote Eastern Coast
What's a trip to Maui without hitting up the Road to Hana? Unfinished, we'd say. Hana, a tranquil outpost on the eastern flank of the island, is, hands-down, one of the most exceptional places on the planet. (Think: 400-foot waterfalls, underwater grottos, hala forests, bamboo trails, and more.) With over 600 hairpin curves on its route, getting there requires nerves of steel — or the hospitality and expertise of Valley Isle Excursions.
The venerable Maui company has been offering intimate tours of Hana since its inception over twenty years ago; in the meantime, it's risen to the head of the pack in terms of sustainability. Base-yard operations include solar panels, vehicle fluids are recycled, melted cooler ice is repurposed, and the company recycles all beverage containers, turns to environmentally-friendly cleaning supplies, and uses real plates and silverware instead of disposable items—which is perfect, given that their Road to Hana tour offers both a continental breakfast and a picnic lunch.
Along the way, you'll be provided with fascinating stories about Hawaii as their low-emission, 12-passenger comfort cruisers stop at a variety of heart-meltingly gorgeous locales.
Rocket through the Sky with Hawaii's Eco-Friendliest Zip Line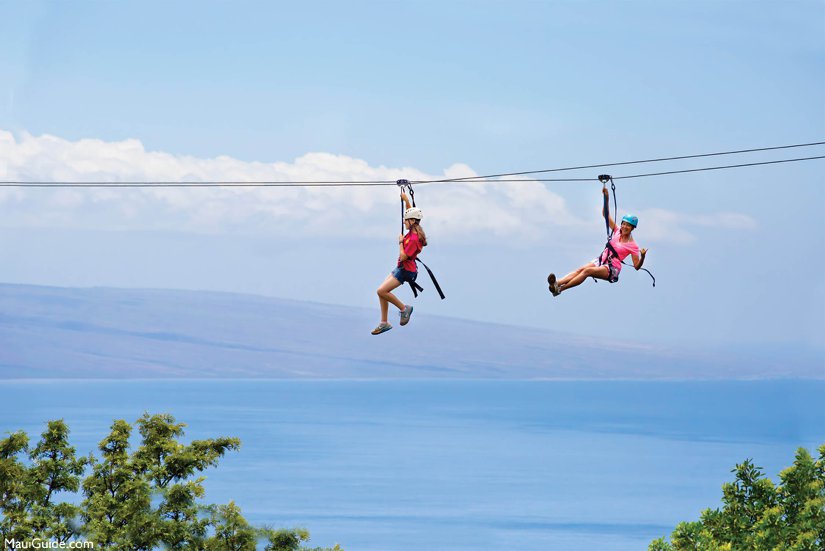 Skyline Hawai'i has garnered fame as one of the most ethical companies in the state, thanks in part to its commitment to contributing 1% of all profits to conservation efforts through 1% For the Planet, a group of businesses dedicated to environmentalism. Indeed, operating by the M.O. of "Do Good, Have Fun," Skyline Hawai'i has done a great deal for the islands. They're a Carbonfund partner, which vows to reduce carbon footprints.
They've also planted 5,000 native trees, given 1.4 million dollars to nonprofits, offset over 2,550 tons of CO2 emissions, and donated more than 20,000 pounds of food to Maui Food Bank. To phrase it differently, this outfit is a dream—and they make your dreams come true through their Ka'anapali zip line adventures.
Sail Away with a Long-Standing Partner of the Hawai'i Wildlife Fund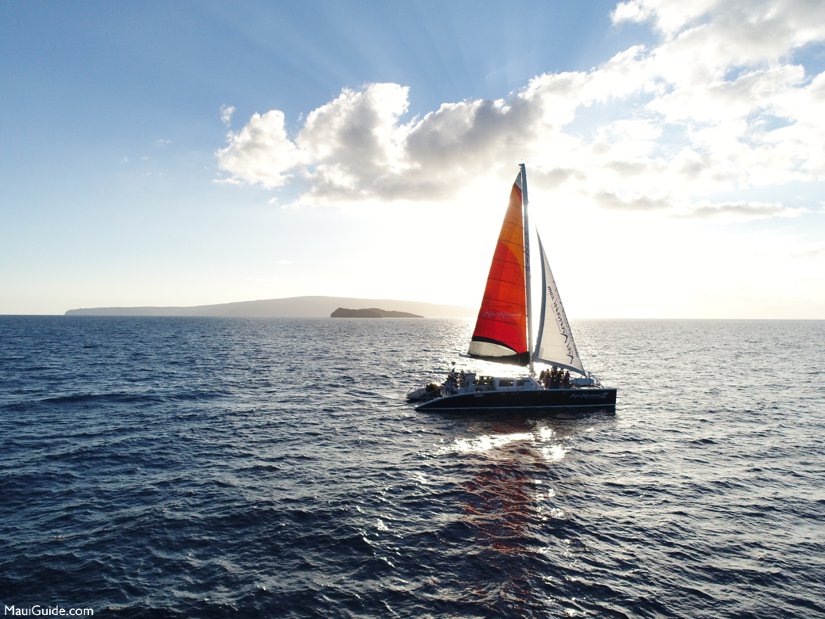 The Kai Kanani — a luxury catamaran that departs off of one of Maui's most radiant beaches — doesn't just offer superb snorkeling tours and sailing adventures: Having been on the island for over three decades, they're also dedicated to preserving Maui's land and waters. Since 1996, they've worked with Hawai'i Wildlife Fund—a nonprofit organization that's devoted to the conservation of Hawaii's wildlife through education, research, and advocacy. Together, they've launched the Maui Reef Fund to restore day use moorings, cleaned debris from the shores of nearby Kaho'olawe, and helped end the practice of artificial fish feeding.
Owned by a native Hawaiian family, the Kai Kanani's Adventure Sunset Sail lets visitors bask in the "golden hour" of Maui Nei's beauty while delectable, locally-sourced, and house-cured food is served (and to the tune of Maui-made musician Brother Dwight's melodies). It's one of the sagest ways to honor the Maui of yesterday and to pay tribute to the island the Kai Kanani, among others, is striving to sustain.
Chris Norberg is with Maui Guide, which sponsored this blog post. Maui Guide is composed of passionate local writers offering firsthand experiences and stories direct from the Valley Isle, 2nd largest island in the Hawaiian Island chain. Maui Guide has affiliates and promotes only clients deemed as having the highest quality products and experiences.
Dear Reader: This page may contain affiliate links which may earn a commission if you click through and make a purchase. Our independent journalism is not influenced by any advertiser or commercial initiative unless it is clearly marked as sponsored content. As travel products change, please be sure to reconfirm all details and stay up to date with current events to ensure a safe and successful trip.
---