Whether you're sheltering in place by choice or command, we hope you'll enjoy touring seven great destinations offering virtual visits from home.
In our house, escaping into travel fantasies or reliving adventures seem to provide relief from stress. So, why not give these places a try via VR tours and other online resources – you might just find you've begun planning your next family vacation!
Washington DC Weekend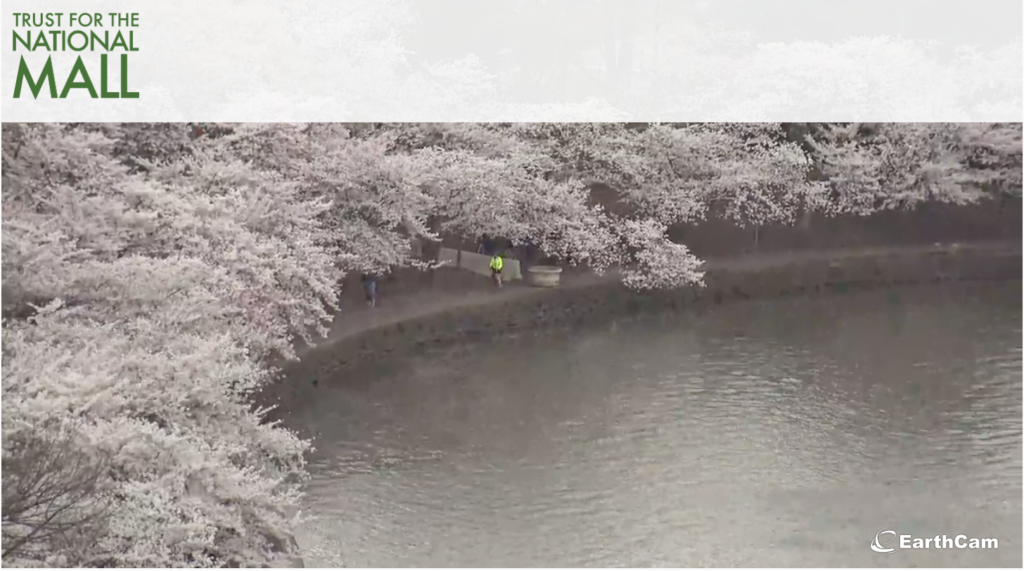 Admire the Cherry Blossoms this month, thanks to the Trust for the National Mall and The National Cherry Blossom Festival. They've set up a new #BloomCam to allow people to virtually monitor DC's famous budding cherry trees along the Tidal Basin in real time. Check in for a live, 24/7 cherry-colored glasses view of the trees at the start of spring and in their peak bloom period. Can you guess which ones are from the original 1912 planting?
When you're ready to head indoors, check out the Smithsonian's variety of virtual tours, including those of past exhibits you may have missed. If you choose "El Rescate," for example, the exhibit about the rescue of Chilean Miners trapped under a mine collapse, you can virtually travel from the U.S. to South America.
Encounter Animals at St. Louis Zoo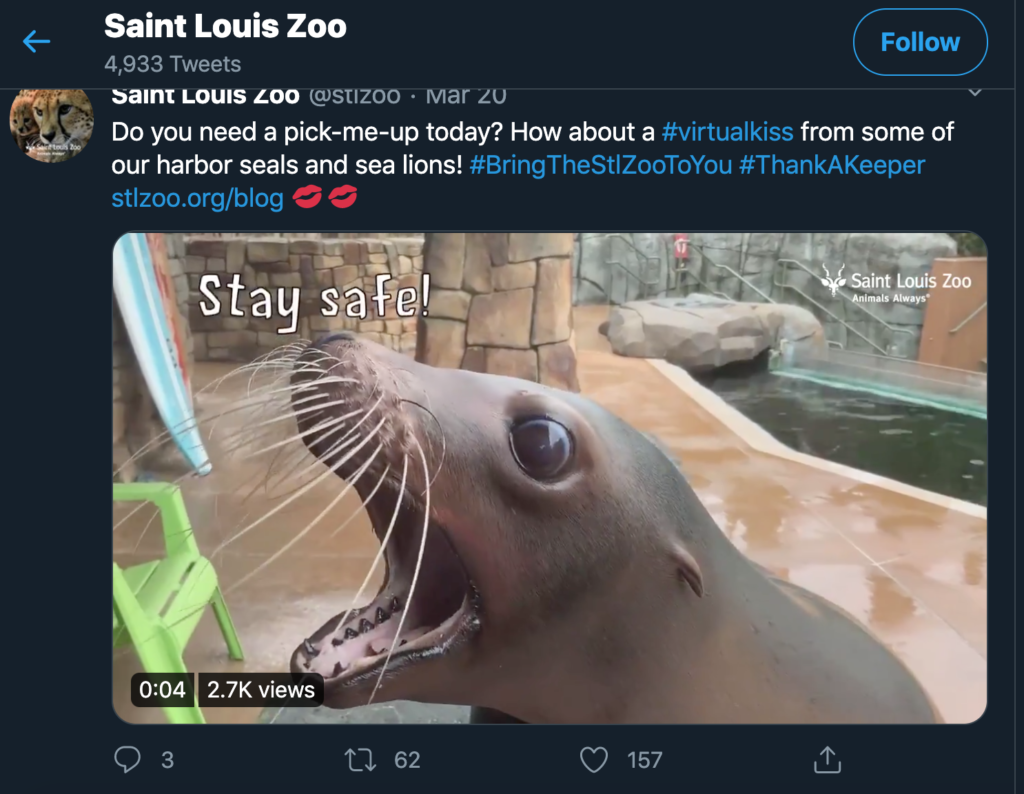 If you didn't realize the city of St. Louis supports 13,000 animals in a delightful zoo that's free to the public, you know it now! And even better, they're continuing their community outreach via Twitter and Facebook so that families at home can keep up with their animals.
For example, on Twitter @stlzoo you can catch the frogs enjoying a fake "thunderstorm" in their habitat to keep them refreshed. If you have teens in tow, why not take some college tours? Washington University provides a virtual tour of its campus and facilities to prospective students and families if you register. Get to know the University of Missouri-St. Louis with a 30-minute information session led by an admissions counselor, followed by a guided, 90-minute look at classrooms, the Recreation & Wellness Center, Performing Arts Center and more. To see more of the city's family attractions, visit in person.
Drive North Dakota's Enchanted Highway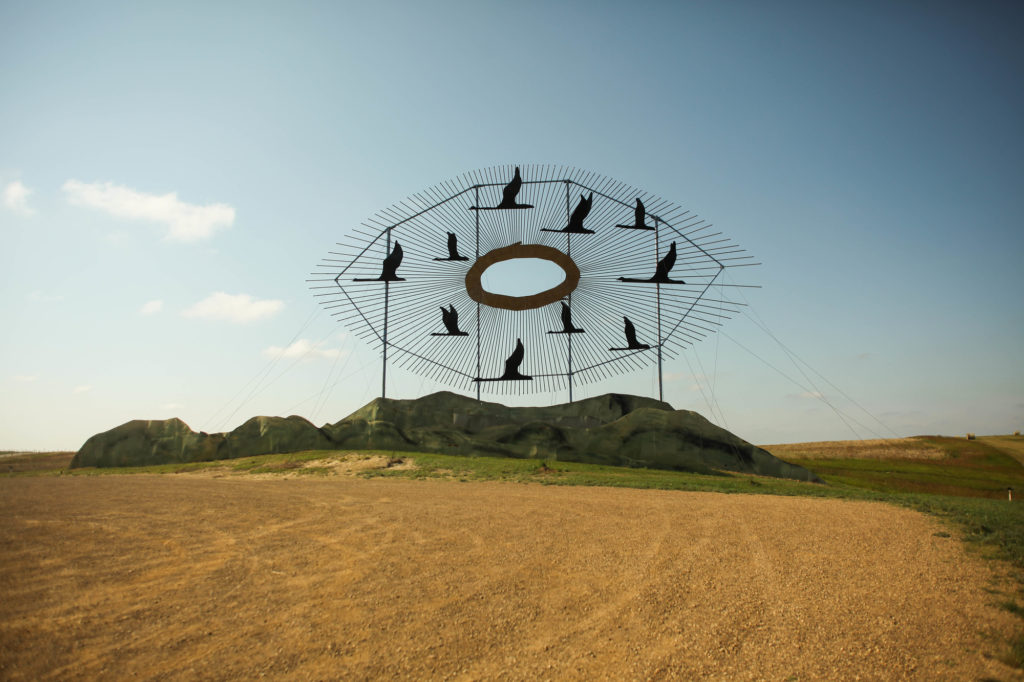 Thanks to a North Dakota VR tour, you can drive past seven of the state's manmade and natural wonders from the comfort of your living room. If you have VR goggles, great! If not, just follow along as they let you drive along Enchanted Highway and North Dakota's Badlands, taste the fare at typical cowboy cookouts, explore reconstructed Native American earth lodges, see Lewis & Clark's Missouri River as they confronted it, tour an abandoned nuclear base and more.
Although Visitors Centers are closed, there's year round camping available IRL (in real life) at Theodore Roosevelt National Park, if you're lucky enough to have booked ahead (many of our spring break ideas have temporarily closed. This stark landscape is where President Roosevelt established a beloved cattle ranch in the North Dakota Badlands. Otherwise, until your own visit, mouse over to the Plains Art Museum in Fargo, where local ceramic artist Hayden the Art Dude is running art and music workshops on the museum's Facebook page. Reruns of "Fargo," here we come.
Visit Seattle Safely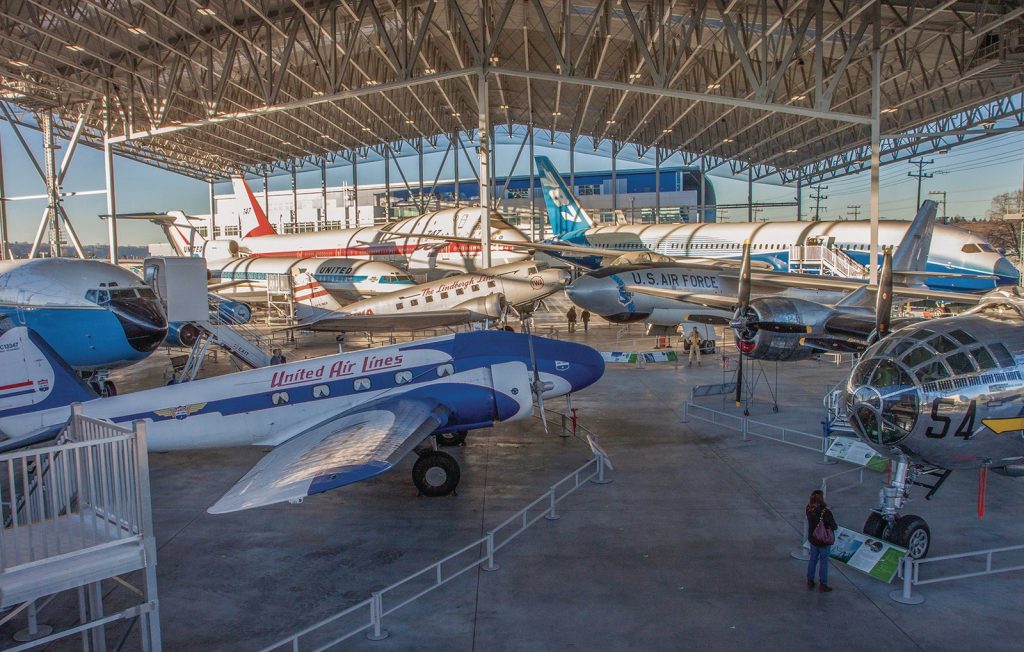 Seattle, tucked between sea and mountains, is one of America's most visually striking cities, packed with lots of family fun. We can only share an online sample of its many treats, so let's start at Woodland Park Zoo where the Zoomazium program for early learners is creating new interactive activities for your family every week. Over at VisitSeattle.tv, catch a number of short films that celebrate the city's vibrant art scene, many music venues and celebrity chefs. Pause to sample the home cooking from around the world in several of the city's ethnic restaurants. And if cabin fever takes over, stroll the Museum of Flight on a 3D self-guided tour and remember you'll soon be in an aircraft for real.
Immerse Yourselves in New York Culture
Get those teens to New York on a budget as the city that never sleeps settles into slumber and gives away many pricey attractions. Singer in the house? The Metropolitan Opera is streaming all of its Live in HD series, one opera at a time, with each performance available for 23 hours, from 7:30 p.m. EDT until 6:30 p.m. the following day.
In honor of its 150th birthday (very handy to have now), the Metropolitan Museum produced six Met 360 Project virtual reality tours that go through several galleries for an up close look at the gorgeous artwork. And for the rest of the city? From "You've Got Mail" to "Muppets Take Manhattan" to the "Spiderman" series, there's plenty of cinema to immerse the whole family in an empire state of mind.
Surf and Study California Surf
If San Francisco's Shelter in Place order propels you out of the city, visit Pacifica where it's easy to watch surfers practice their craft. You won't be able to score a lesson right now, but the Pacific Surfline webcam is really rad! About two hours south, the fascinating Monterey Bay Aquarium is one of the few aquariums in the world with live kelp. This famous research facility lets you keep a close eye on its treasury of sea creatures with several live web cams covering jellyfish (it's an especially good, anxiety-reducing view of these beautiful creatures), coral, penguins, sharks and sea otters. While you're in Monterey, keep in mind that it's the 75th anniversary of John Steinbeck's book "Cannery Row" and the famous docks are still there for you to visit.
Splash Out in Niagara Falls
Get the kids into bathing suits and into the bath for a quick visit to Niagara Falls USA, the American side of the Falls in New York State. Of course, you'll have to set up a screen carefully in the bathroom to avoid the splashes! Niagara Falls USA tourism office has produced a well done, immersive 360-degree video that's best seen with VR goggles. If you don't have them, just move the viewpoint around with your cursor while the kids fly over the waterfalls in a helicopter, ride the Maid of the Mist sightseeing ferry under the Falls, jetboat down the Niagara River and enjoy a soaking at Cave of the Winds. Download Niagara Falls USA 2020 Trip Planning Brochure so you can read it together and begin planning your summer travels!
Shut Your Eyes for Travel Tales
There's nothing better than a good travel tale to soothe the soul – Peter Matthiesson searching for "The Snow Leopard" in Nepal or maybe Paulo Coelho's tale of a Spanish shepherd on his way to Egypt in "The Alchemist." Whatever your pleasure, books can be transformative in new ways when you listen to a great reader. The audio streaming kings at Audible have created a free section of their site, Stories, where toddlers, teens and adults can find simple tales, YA bestsellers and literary classics.
Audible Stories now offers content in English, French, German, Spanish, Italian, and Japanese, too. Here's their guide to how to use the service, which is totally free, no registration required, and available on PCs, laptops, smartphones and iPads. And if you want to cozy up with an old school book or a Kindle in your hands – or keep grandparents entertained — here's Everett Potter's list of favorite classic travel tales to read yourselves.
Safe travels, enjoy.
Dear Reader: This page may contain affiliate links which may earn a commission if you click through and make a purchase. Our independent journalism is not influenced by any advertiser or commercial initiative unless it is clearly marked as sponsored content. As travel products change, please be sure to reconfirm all details and stay up to date with current events to ensure a safe and successful trip.
---