To picture how hotels are changing for the future, let's start with the worldwide pandemic that kept people afraid and in their homes.
Due to the lack of business, many hotels closed. Others pivoted to a risky business — housing medical workers on the front line.
The advent of potent vaccines encouraged leisure travelers to resume vacations. Simultaneously, hotel workers — exhausted by long shifts, public health protocols, forced home-schooling and mistreatment by anxious guests — were quitting their jobs in droves.
As we approach the third anniversary of the pandemic, we look at how hotels are changing. Public health guidelines, evolving guest expectations and other factors have forced the industry to reimagine dining, room styles, social spaces, facilities and guest services.
Technology Shapes Hotel Stays of the Future
Did your use of technology blossom during the pandemic, when contactless tools were instituted everywhere? QR codes have eliminated menus; SMS has eliminated talking with staff; digital keys have eliminated pushing elevator buttons. These tech tools are here to stay.
Together, they help maintain social distancing and are good for the environment, reducing waste. Digital keys – just one example – are waiting to be sent to guest phones at more than 81% of Hilton Worldwide properties. This technology has opened 152 million doors since 2015 according to the brand.
Social Distancing Will Stay Six Feet Away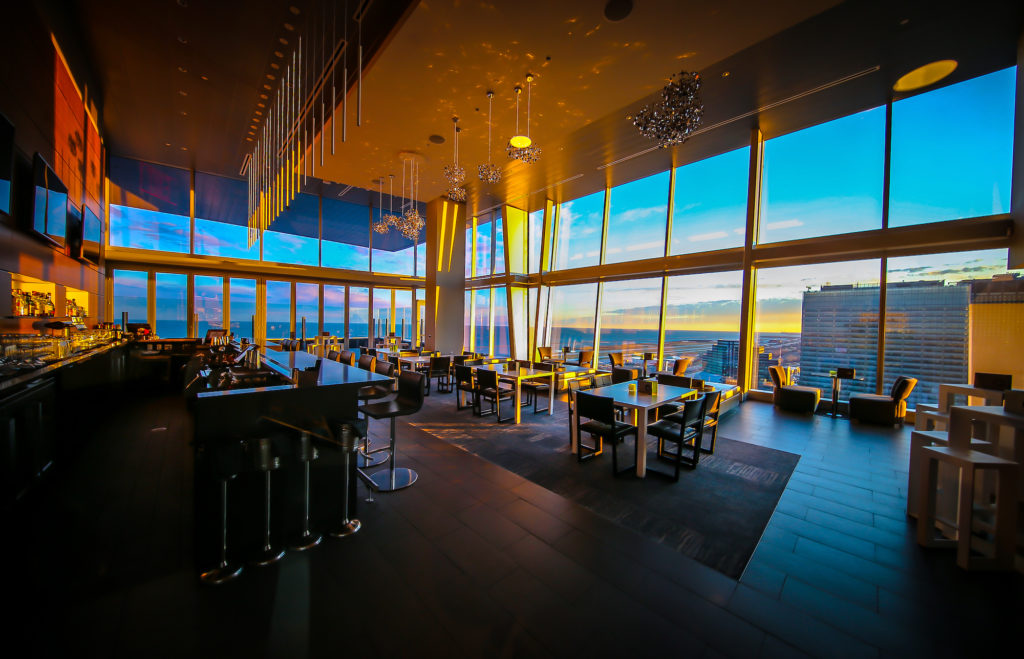 We believe social distancing is here to stay. In new hotels like the Motto by Hilton Chelsea on Manhattan's West Side, the requisite social/work lounge has extra wide armchairs and banquettes. The generous seating allows guests to select their own personal comfort level. Restaurants will keep tables spaced apart if it's economically feasible because diners prefer the privacy and extra room.
Guests Expect Authentic Sustainability
During the past two years, several traveler surveys have confirmed that people want to travel more sustainably. Travelers want to explore more slowly, more in tune with their destination, respecting the locals who live there.
Supporting local communities through purchasing, education and charitable work are the baseline. Larger environmental initiatives like reducing a hotel's carbon footprint or adding EV chargers to the parking lot are no longer enough.
Go for Environmental Initiatives Worth Marketing
Tomorrow's guests think moonshot. Preferred Hotels & Resorts, for example, has founded a whole new collection of rigorously vetted sustainable hotels called Beyond Green. Vermejo, a Ted Turner Reserve in Raton, New Mexico, is part of this exclusive portfolio. What's most impressive, however, is that this 550,000-acre private wilderness on the New Mexico-Colorado border protects the American Bison and the native Rio Grande Cutthroat Trout within its habitats.
Sustainability applies to lifestyle as well. A recent Fast Company article referenced the Hilton London Bankside, a new build with a heated indoor pool, kids' amenities and buffet, free breakfast for under-5s and easy access to the Thames River's hip South Bank. This hotel stands out, not for its family perks, but because it has the world's first "vegan hotel suite" using plant-based furnishings and bamboo flooring.
Another environmental perk to promote is private dog parks. The pandemic fueled increase in pet ownership has led to a growth in new dog parks and amenities for guest pets, says the Hilton Global Trends Report 2022. Pet perks are here to stay.
Hotels are Changing Dining Options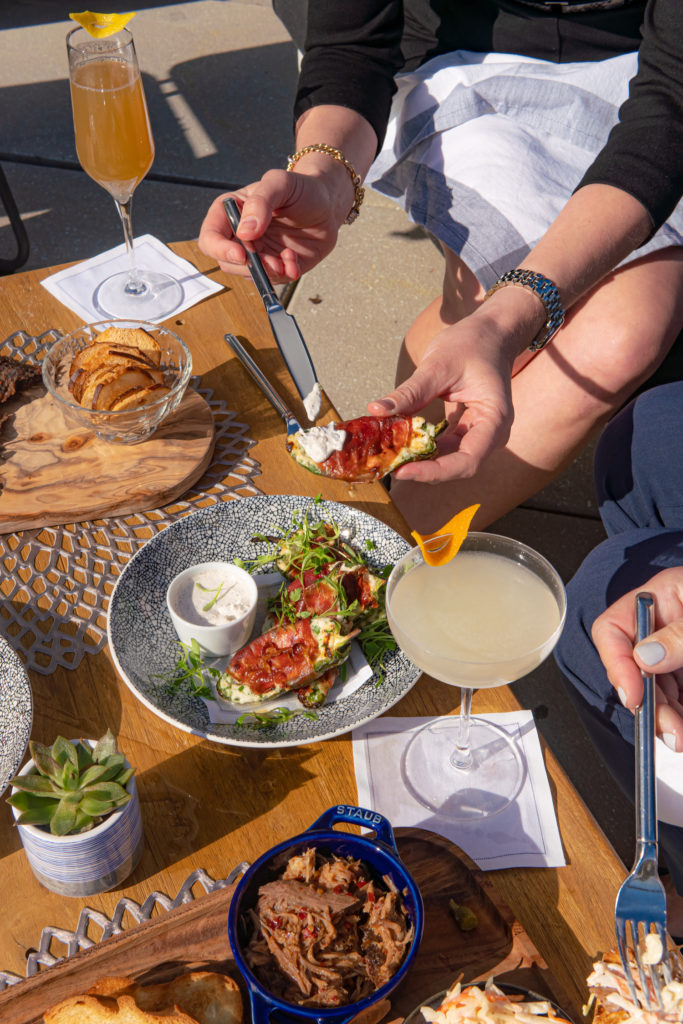 Hotel restaurants are evolving in several ways. Menus credit locally sourced ingredients and décor to reflect a hotel's sustainability initiatives. Luxury brands continue to promote culinary teams led by celebrity chefs. Combining these trends, the three Xcaret eco-resorts in southern Quintana Roo feature chefs from "Mexico's Top Chef."
Good riddance to the hotel buffet, the ultimate in guest choice (and waste.) Ironically, the labor shortage has forced several brand restaurants to further reduce menu options because fewer entrees require fewer chefs to prepare.
Other hotels have found that preparing food of any kind is just not cost-efficient. Grab n'Go markets have proliferated. The major brands have dropped room service but disruptive apps like Breeze are bringing it back. With Breeze, hotel guests scan a QR code displayed in their room and order from the "hotel" menu. Breeze delivers their request to the hotel for presentation.
Hotel Loyalty Programs are Changing
With the pandemic giving so many travel businesses extra time on their hands, several hotel brands updated their loyalty programs. Some are to the customer's advantage: Best Western just instituted a Pay with Points program that allows guests to redeem points in 1,000 unit increments (cash value $5) to pay for room costs. The Marriott  Bonvoy program is shifting its redemption scheme to dynamic pricing. That means that, like flying or going to Disney World, you'll pay more in points for a room night if the hotel's occupancy rate is forecast to be higher on your travel dates.
Motto by Hilton Chelsea is the Future Normal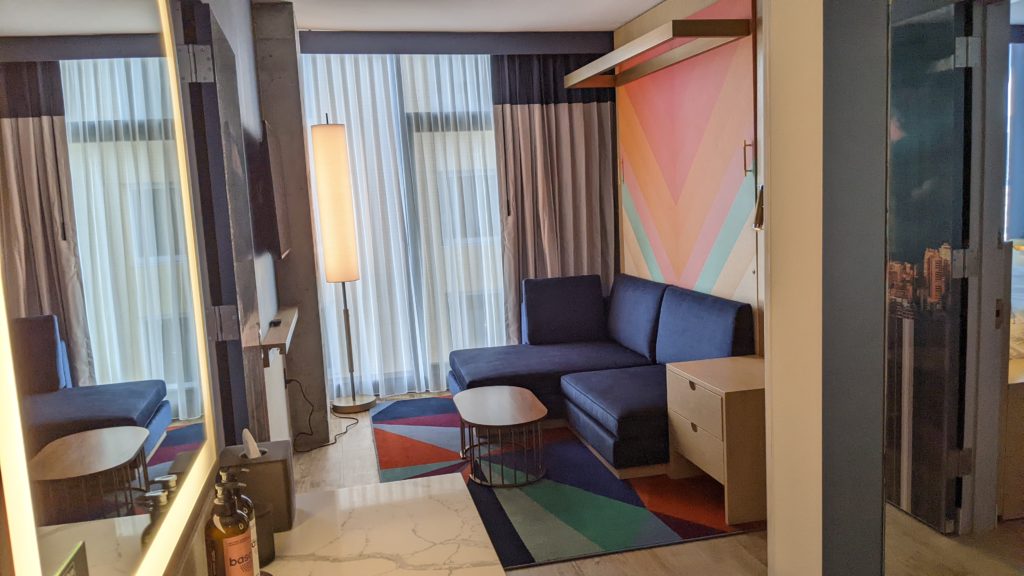 We recently toured the new Motto By Hilton Chelsea on Manhattan's Westside, the brand's third hotel to date. With 374 compact rooms packed into 42 floors, it epitomizes the hotel of the future, for better or worse.
What's better is the design. Motto uses guestroom space so efficiently that guests get a large bed in a trade-off for small work nooks and hooks for closets. Motto's innovative Friends & Family room consists of two bunks with two single beds each, just like the hostel dorms of our youth.
Motto's second floor is a large, attractive social lounge with a bar, communal tables and an outdoor terrace. Guests can easily choose to sit together or apart. This flexibility, experts say, is essential to attract the post-pandemic guest.
Bleisure Travel Becomes Leisure + Business
Motto by Hilton Chelsea highlights another way hotels are changing, catering to "bleisure" travelers. This term used to mean business travelers who stayed longer at a destination for pleasure, such as for golf or the theatre. Bleisure now includes leisure travelers who work remotely. Whatever your definition, the Marriott R&D Lab says designing rooms with flexible work/live space is a new priority. The purposeful design and streamlined, effortless style of Delta Hotels contribute to that goal.
Motto by Hilton has nailed that priority for the budget market. In the video, watch the clever way these three adjoining rooms, starting at approximately $150 per night, fulfill any traveler's needs. The first room is a compact king. It connects to a parlor with a king wall bed set up for a day's work. This work/live space connects to a king with an upper single bunkbed to give kids their own space. Three ship-like bathrooms, more hooks and voilà – a three-bedroom suite sleeping up to seven adults.
Taking Home on the Road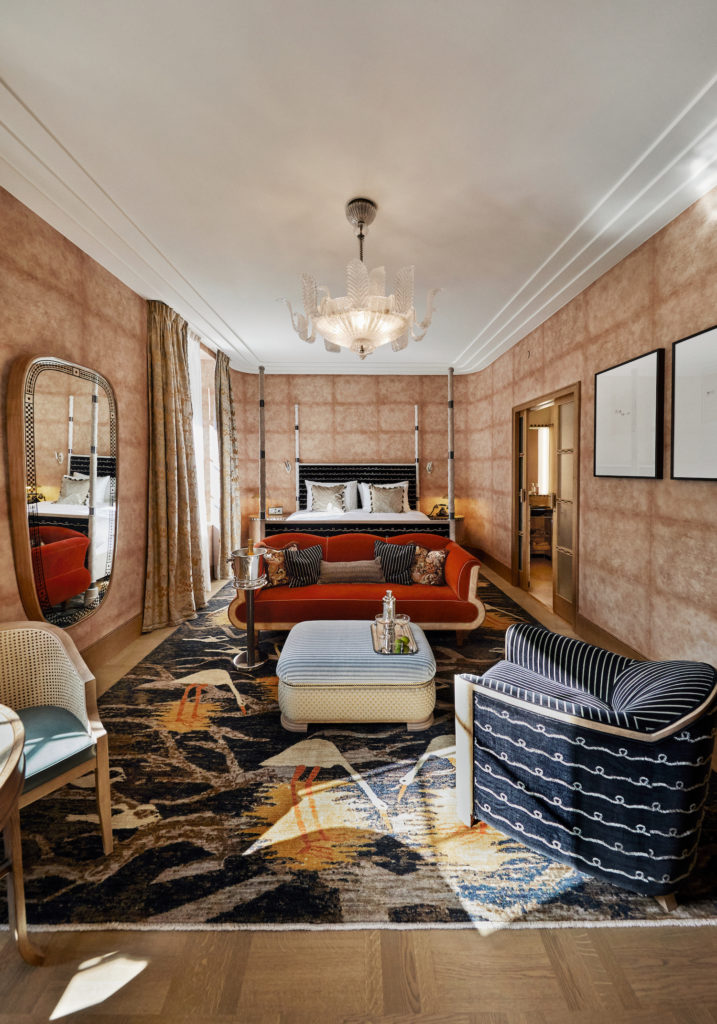 Long stay residence hotels with kitchenettes have been available for years. During the pandemic, however, risk-averse travelers wanting to be self-contained booked these facilities first. Today, they also compete for #WFA (work-from-anywhere) travelers with Airbnb's.
Many new hotel builds emphasize residential style facilities. At Preferred Hotels and Resorts Sommerro, a reuse of Oslo's 1930s-era landmark electrical company offices, nearly a quarter of the accommodations are residences.
The eclectic Hotel Emma at the heart of The Pearl District in San Antonio is another example. The converted 1894 brewery comprises 22 acres of mixed-use neighborhood including residences, shops, restaurants and recreation.
Labor Shortages Spur Operating Efficiencies
During the pandemic, travelers shunned personal contact. Hotel services were minimized. Now, hotels are hoping that travelers who chose (or were forced by circumstance) to skip daily housekeeping will get used to it.
Some guests are pushing back. Jeff Wagoner, CEO of Outrigger Hotels, told Hotel News Now that 90% of his resort guests in January, 2022, wanted daily housekeeping reinstated as one of their vacation priorities. Other brands are already using reduced housekeeping to trim their operating budgets.
Another guest perk that's been sacrificed to operating efficiency is the complimentary airport shuttle, which lost popularity among crowd-phobic travelers during the pandemic. Bathtubs may suffer the same fate. Not only does filling a tub provoke anxiety among sustainability-minded guests; but cleaning them properly is a nightmare for under-staffed housekeeping departments.
As Hotels are Changing, Challenges Remain
Technology alone will not be able to provide more personal service, prepare gourmet meals, overcome supply chain issues or tackle inflation. Yet Fred Lalonde, co-founder and CEO of AI-powered airfare search app Hopper, sees hope in pandemic-era travel trends. "There's a consistent theme," he says, "that customers, if the product is good, are willing to spend more."
Exceeding Guest Expectations used to be the mantra of the hospitality industry. In order to cope with how hotels are changing, Managing Guest Expectations should become the new one.
Dear Reader: This page may contain affiliate links which may earn a commission if you click through and make a purchase. Our independent journalism is not influenced by any advertiser or commercial initiative unless it is clearly marked as sponsored content. As travel products change, please be sure to reconfirm all details and stay up to date with current events to ensure a safe and successful trip.
---