Look ahead to travel reopening during summer 2020 and you'll know why we call it the Untied States of America.
The once united states are completely untied, vying with each other to keep their borders open or closed, to protect their residents' health or to ward off economic ruin.
Never before have we seen such confusion, divisiveness and regulations about whether or not a family can travel domestically for a weekend away.
The United States Have Become Untied
Yes, you'll need a supply of face masks for everyone above age 2 and gloves. Yet the biggest summer vacation planning challenge will be keeping ahead of each state's stay home and tourist quarantine measures. (Here's the current the N.Y. Times guide.) Crossing states where 14-day quarantines are mandated will ruin many road trip fantasies. Regulations change frequently and will continue to until a vaccine can stop the the spread of the elusive COVID-19 coronavirus.
Tl; dr: Count on vacationing in your own state or flying to a far-off destination and vacationing in that state.
Beach Travel Reopening this Summer
"Across the globe, domestic travel is expected to be the first category to recover from COVID-19," says the research firm Koddi and among destinations it tracks, beaches are the first priority for travelers.
According to Koddi's recent poll, hotel bookings at beach destinations such as Galveston, Marco Island and Gulf Shores in states which reduced their stay-at-home orders are increasing 20% weekly and are sky-high compared to mid-March.
However, many states are not allowing out-of-towners to visit their beaches or use their hotels.
Texas and Florida, for example, have strict self-quarantine regulations in place for visitors from several states, enforced by state troopers handing out $1,000 fines and six-month jail sentences. Sweet Home Alabama, well, they're politely requesting that non-residents avoid visiting their beaches.
International Travel is Unhinged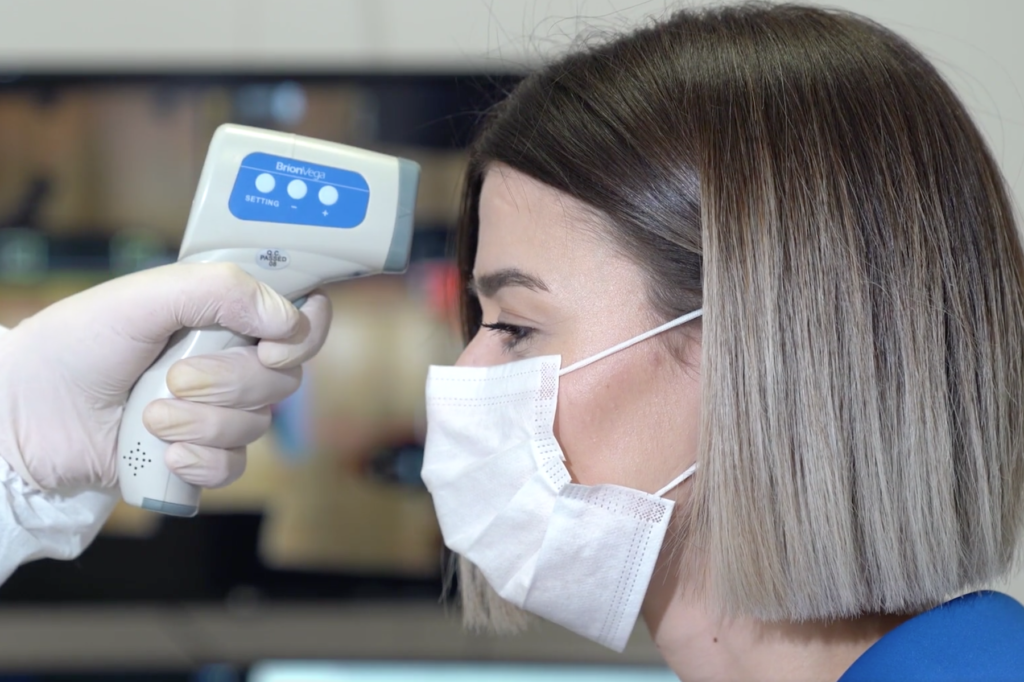 Don't count on international travel any time soon. A May 11 report by the World Tourism Organization revealed that 100% of global destinations have restrictions on travel in place to prevent the spread of COVID-19.
As many countries regulate domestic travel within their own borders, nearly three-fourths of the 217 destinations surveyed — 72% — have completely closed their borders to international tourism.
Despite many working groups reviewing safe ways to reopen to tourism, and concepts like tourism bubbles and travel corridors between select neighboring countries, none of these countries have lifted or eased any travel restrictions initially put in place. Here's the latest report on what several countries are planning and when.
The Summer Travel Experience with the Airlines
Several airlines like JetBlue are currently waiving cancellation and change fees for flights booked before the end of May and allowing free rebooking of flights through the end of the year. Others, like American, are offering additional frequent flyer miles to those who book and pay now.
Why? Because the end of May is when states that have been reopening will be expanding (or contracting) their efforts after reviewing the pattern of COVID cases in their region.
We suggest you tap into that wanderlust and make some plane reservations while prices are reasonable.
Flying on less crowded planes because of required social distancing measures, distribution of passenger face masks and gloves, the elimination of onboard food and beverage, addition of extra cleaning protocols, disinfecting checked luggage – all measures the airlines say they are putting into place to protect travelers -– all are items that will make your next flight more expensive.
It May be Cheap Now but Is it Safe to Fly?
No one knows what is safe. Daily reports claim that U.S. airlines are operating at a fraction of their capacity and that the TSA has been screening just 8% of the passengers seen this time last year.
Yet some passengers are stunned to find "empty" flights crowded with travelers whose original flights have been cancelled or otherwise rerouted.
CNN recently cited a packed United Airlines flight heading from New York to San Francisco, full of surprised, angry and afraid passengers in contradiction to safety and social distancing guidelines from the CDC.
According to CNN, a United spokesperson told them that "passengers can rebook if they feel their safety is in jeopardy." Any family who's made it to the airport, checked bags and gotten their children seated on a plane will probably not be happy with that attitude.
Travel Reopening with the Major Cruise Lines
The CDC No-Sail Order is in effect until July 24, 2020 and large cruise lines, hit hardest by the coronavirus pandemic, will sail on. Carnival has announced eight ships returning to service in Miami, Port Canaveral and Galveston beginning Aug. 1, 2020.
Norwegian Cruise Line plus sisters Oceania Cruises and Regent Seven Seas Cruises — as well as RCCL companies Royal Caribbean, Celebrity, Azamara and Silversea — will not sail prior to July 31. Some China-based itineraries may resume after June 30. All the major cruise lines have cancelled their summer Alaska itineraries.
Exceptions include the small ship, eco-minded Hurtigruten company based in Norway, who may begin sailing a Northwest Passage route when they resume operations in July. Some ferries and local sightseeing cruise lines, like Amelia River Cruises in Fernandina Beach, Florida, are already sailing to local sights on nature cruises. With reduced capacity and blocked-off rows of seats to maintain social distancing, they are welcoming Florida residents.
Other companies, like American Cruise Lines whose 12 small ships sail the major U.S. rivers and coastlines, are planning a busy season ahead as soon as they get the all-clear to operate at various ports.
At this writing, we cannot be certain of these cruise departure dates.
Is it Safe to Cruise this Summer?
With so many reports of COVID clusters on cruise ships, it may be hard to imagine what a "safe" cruise will look like.
Research, money and talent are being poured into developing new hygiene, food and entertainment delivery and air flow technology for cruising, a hugely competitive segment of the travel industry.
Some noted ship designers envision a future in safe fabric corridors, virtual reality views and exclusive destinations combine to make passengers onboard a cruise ship feel there's no need to disembark. Cruises may become all about the experience and not about the destination itself.
If you are interested in cruising when you feel it is safe to do so, now is the time to book your family cruise adventure. Prices are reasonable and many cruise lines have waived the deposit requirement. Additionally, most are offering a penalty-free cancellation and rebooking policy and sweetening that deal by offering an additional 25% in onboard credit to those who rebook a later cruise than request a refund. There's literally nothing to lose.
Road Trips Across the Untied States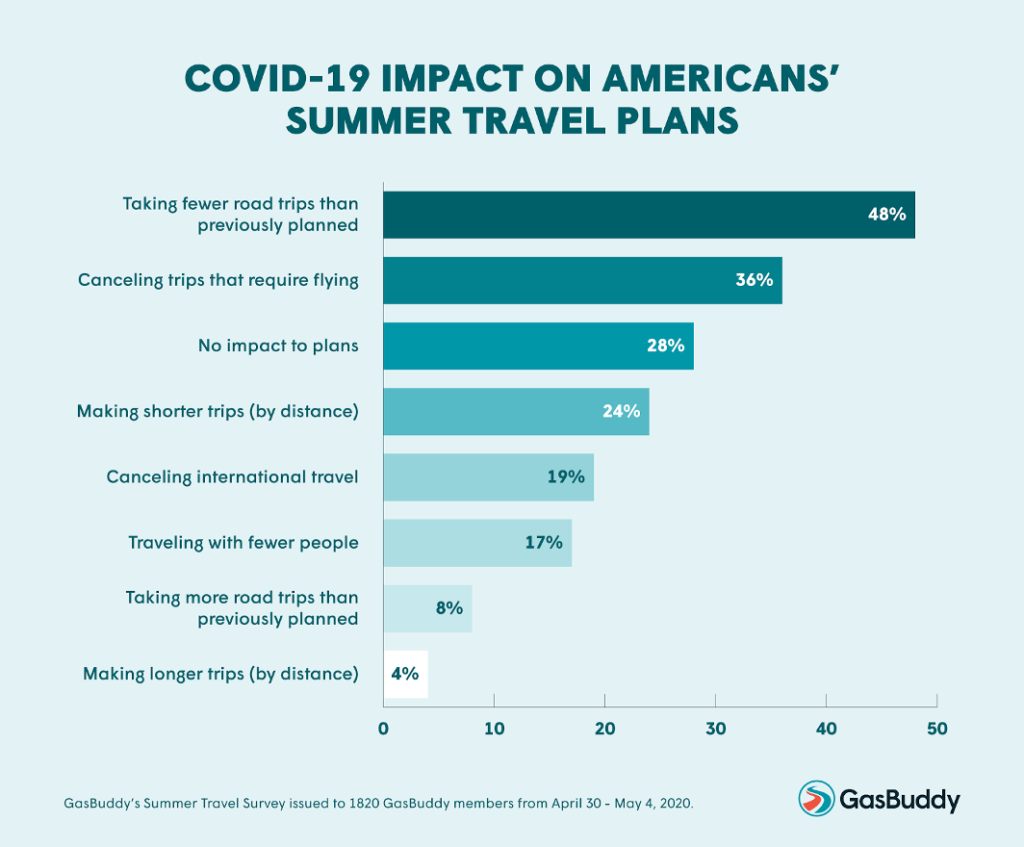 Cross country road trips are on the minds of many families as one of the safest and most affordable ways to travel together during the coronavirus era.
A recent survey by the app GasBuddy notes that about 30% of Americans they spoke to will be ready to hit the road as soon as states reopen.
Of the average one-third of Americans who plan a road trip, 60% say they plan to visit friends and family, 38% plan to drive to a beach and 24% plan to visit a National Park (although few NPS facilities are currently open).
Camping in the Great Outdoors
Where will road trippers stay? The camping industry hopes it will be campgrounds, many of which never closed because they were designated as essential services to house RV travelers self-quarantining as they traveled across states.
About 43% of Americans now cite an overwhelming desire to get outside in nature after sheltering at home, says a new report from Kampgrounds of America. KOA adds that about a third of those who haven't camped before are now expressing interest, too, which is likely to make its cabins and unique lodging like cabooses and tipis even more in demand. There's also an increased interest in camping gear
and RV travel or, among more experienced campers, in purchasing a new RV.
While most experienced campers prefer to camp closer to home, most respondents said they would avoid the national parks to camp in lesser known regions.
The Very Clean Hotel Experience
Where will most road trip travelers stay? The hospitality industry is hoping hotels, which satisfy the expectation of better hygiene, according to many polls, than condos, vacation rental homes and Airbnbs.
Most of the major hotel chains have announced stringent new cleaning and disinfecting protocols and stay-safe measures such as contactless checkin and apps that control lighting and room service.
Hilton, for example, working with guidance from the Mayo Clinic and Lysol, will remove in-room touch points such as single use toiletries, deep clean items like remote controls and allow visitors to restrict access to their guest room by hotel staff.
The Service-Free Restaurant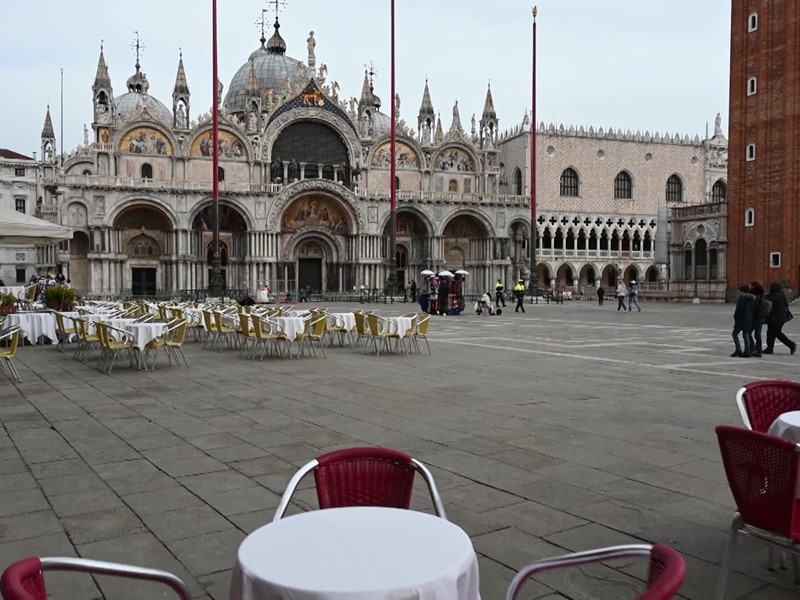 As restaurants begin to open to limited capacity in several states, travelers are beginning to understand what the new dining out experience will likely be.
An unreleased CDC report recommending hygiene best practices starts with social distancing guidelines – spacing of tables far apart – and limiting capacity at inside and outside dining areas. In the best of future worlds (at least for now), gone will be hard copy menus and table service. Instead, contactless ordering means selecting, ordering and paying for your meal through an app, picking it up at a shielded kitchen counter and consuming it on disposable plates and tableware at your seating area.
Although you'll probably pass some classic roadside diners and rest stops in your travels, they may not be open for sit down service.
Instead, plan ahead to see which rest stops are open and travel with a stocked cooler and supply of face masks and gloves so that you can restock en route to that night's destination.
Will Travel be Worth It?
Yes, of course; we love traveling anywhere, any time.
Don't forget that any adventure with your family, whether it's a virtual tour or looking out the car windows at the world passing by, will be a journey to remember.
Until then, stay home stay safe.
Please take a minute to let us know in the Comments section where you plan to go this summer.
Dear Reader: This page may contain affiliate links which may earn a commission if you click through and make a purchase. Our independent journalism is not influenced by any advertiser or commercial initiative unless it is clearly marked as sponsored content. As travel products change, please be sure to reconfirm all details and stay up to date with current events to ensure a safe and successful trip.
---