Explore Cambodia as a family for an enriching experience, especially during Khmer New Year. The Khmer people are known for being warm and friendly, and you and your children will be made to feel welcome as you travel around this fascinating nation.
The little ones will love discovering Cambodia's ancient temples and floating villages, surely unlike anything they've seen before. If you're planning to visit Cambodia in April, consider timing your trip to coincide with Khmer New Year for a truly unforgettable experience.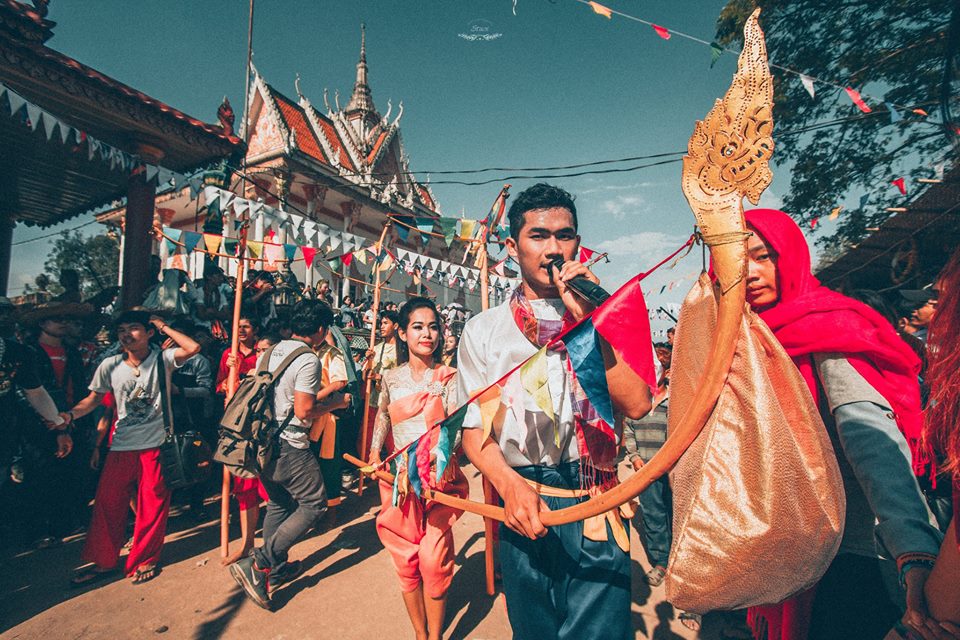 This vibrant three-day festival is one of the most important events of the year in Cambodia and offers the chance to learn about Cambodian culture and traditions.
Read on to find out when the festival takes place, how it is celebrated and the best place for your Khmer New Year family vacation.
Festival Dates in the Khmer Calendar
Khmer New Year is based on a lunisolar calendar, falling in April each year. It can be a good opportunity to explain the existence of different calendars to children who may find having new year in April confusing.
The festival comes after the gathering of the harvest when agricultural workers can relax and spend time with their own families.
In 2024, Khmer New Year runs Wednesday through Friday, April 14-16. It's time to start planning your trip!
3 Days Of Khmer New Year Celebrations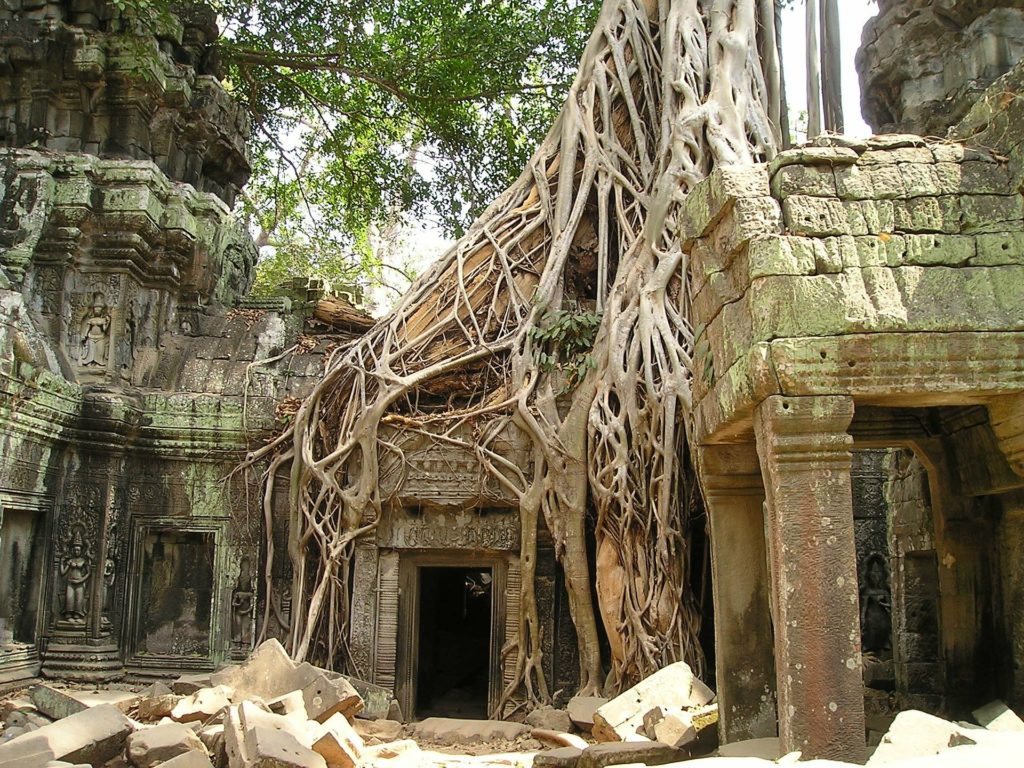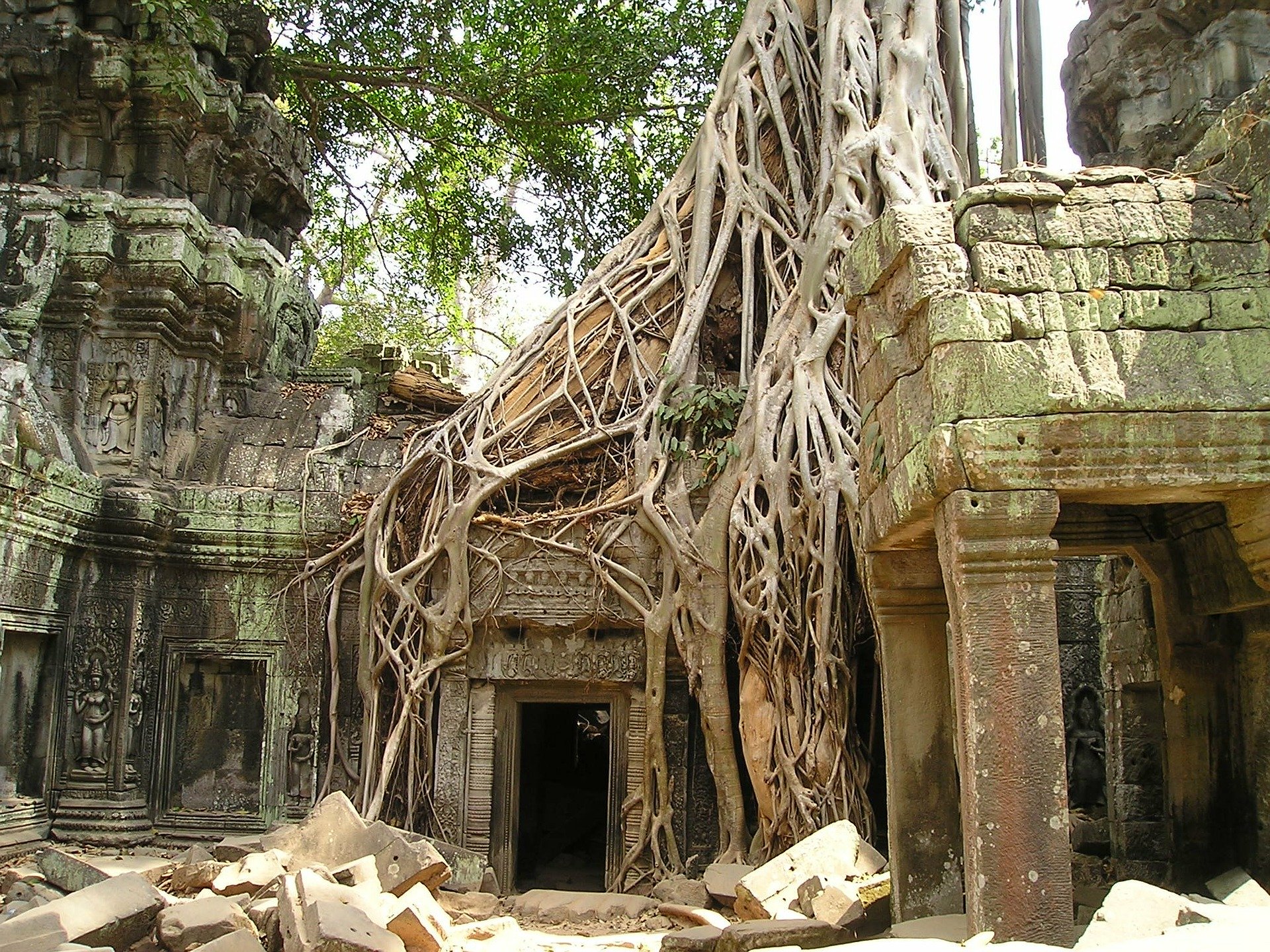 The Khmer New Year celebrations are rooted in Buddhist tradition. Each day of the three-day festivity has special importance and is celebrated differently. Cambodian children play a significant role and are involved from start to finish.
Day 1: The first day, called Maha Songkran, is the day of creating. To honor the angels who are believed to have created the earth, people light candles and burn incense.
Locals join in collective prayers and offer food and other donations to the monks.
Day 2: The second day of the Khmer festival is all about charity. Encourage your children to think about those less fortunate than themselves and how they can make a difference.
Children, the elderly, and teachers traditionally receive presents on this day, there are many markets throughout Cambodia to pick up some souvenirs if you want to participate in gift-giving.
Day 3: The third and final day of Khmer New Year celebrations is dedicated to washing away sins. Perfumed water is used to wash images of the Buddha and children cleanse their parents and grandparents in return for valuable life advice. Watch out! Water gun "battles" are not uncommon in the larger cities and you may get wet while enjoying the fun.
Child-friendly food at Khmer New Year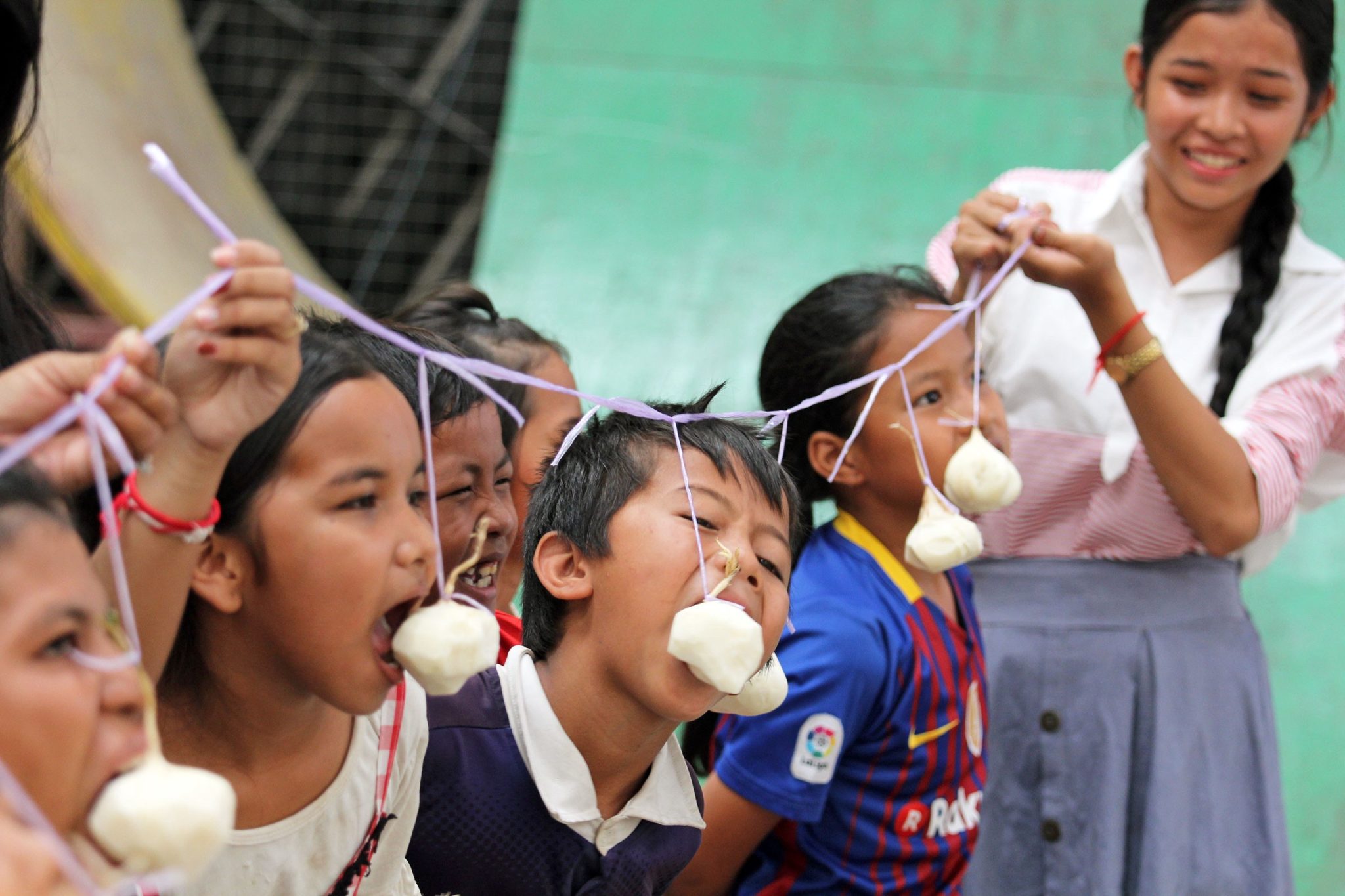 Food plays an important role in the Khmer New Year celebrations. There are plenty of traditional Cambodian dishes that the kids will enjoy including:
Cambodian chicken soup
Crispy spring rolls
Lort Cha: fried egg noodles
Ansom Chek: sticky rice cake with slices of banana wrapped in banana leaves
Sticky rice and mango dessert
Kralan: a cake made with sticky rice, beans, and coconut milk
How do you say "Happy New Year" in Khmer?
Khmer New Year is a joyous occasion filled with positivity and respect. To wish people "Happy New Year" in Cambodia, say sursedey chnam thmey. Children enjoy learning phrases in different languages; challenge them to remember this greeting!
Another key phrase to remember is Thank You. Say Ar koun with palms pressed together and a slight bow and the Cambodians you meet will be so appreciative.
Where To Spend the Cambodian New Year With Kids
Khmer New Year is celebrated throughout Cambodia so wherever you choose you can get involved with the festivities.
One of the best places to experience Khmer New Year with family is at Angkor Wat, the ancient temple complex. It is located outside the popular tourist town of Siem Reap in central Cambodia. Children will enjoy playing traditional games with local kids at the site. Chol Chhoung is popular amongst teens and Chab Kon Kleng is a fun game of tag. Elsewhere in Siem Reap province, you'll be welcomed to take part in street parties with plenty of music and dancing.
Experience Khmer New Year in another great place, Phnom Penh. It's a chance to see the city, the capital and one of Cambodia's top destinations, at its quietest. As locals head to their hometowns the usually crowded streets become much more peaceful.
Enjoy the vibrant final day's procession with the whole family. This festive parade which involves elephants and horses winds through the capital.
Tips For Visiting Cambodia For Khmer New Year
Keep in mind a few things if you're visiting Cambodia for the spring New Year.
Firstly, remember that Khmer New Year is a public holiday in Cambodia. Most shops will remain closed so make sure you stock up on essentials. Banks will also be shut so take out enough cash for the three days.
Consider booking accommodation close to Angkor Wat in advance. As the most popular place to celebrate the festival, hotels can get busy.
Khmer New Year is in April, the month when it starts to get warm in Cambodia. Temperatures can rise above 90ºF and it's also fairly humid. Pack long-sleeved clothes to offer protection from the sun. Bring a hat, sunscreen and water bottle — they're essential for the entire family as you'll be spending plenty of time outdoors.
Dorothy Jones, an experienced content writer, wrote about the Khmer New Year celebration for sponsor CambodiaOnlineVisa.com. She is associated, as a guest author, with many renowned travel blogs where she shares her valuable travel tips with the audience.
Dear Reader: This page may contain affiliate links which may earn a commission if you click through and make a purchase. Our independent journalism is not influenced by any advertiser or commercial initiative unless it is clearly marked as sponsored content. As travel products change, please be sure to reconfirm all details and stay up to date with current events to ensure a safe and successful trip.
---