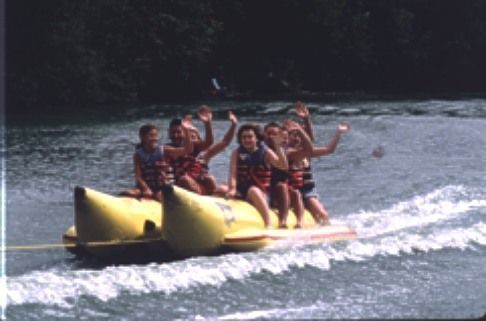 Horseback riding at the Rocking Horse Ranch Resort (800/647-2624; 845/691-2927) in Highland, New York was great family fun.
Besides the ranching activities, we could water ski, play volleyball or tennis, do archery, go hiking, visit the nearby historical sites, and many other things. In the winter months, the ranch offers ski instruction, snow tubing, ice-skating and even horse-drawn seligh rides!
Our children, only 3 and 5, visited the day camp and made some new friends. The resort also has a nursery for the younger children and offers babysitting for a nominal fee.
The best part of our travels was the flexibility the resort offered us — everyone could do their own thing or have fun together. Our family of four paid $1000 for a three-night weekend around the Christmas holidays, 2003.
We were really sorry to leave.
---
This story was accurate when it was published. Please be sure to confirm all rates and details directly with the companies in question, and stay up to date with current events to ensure a safe and successful trip.