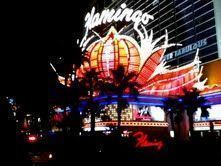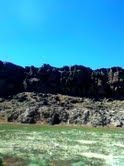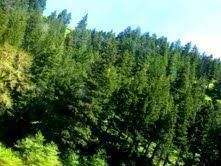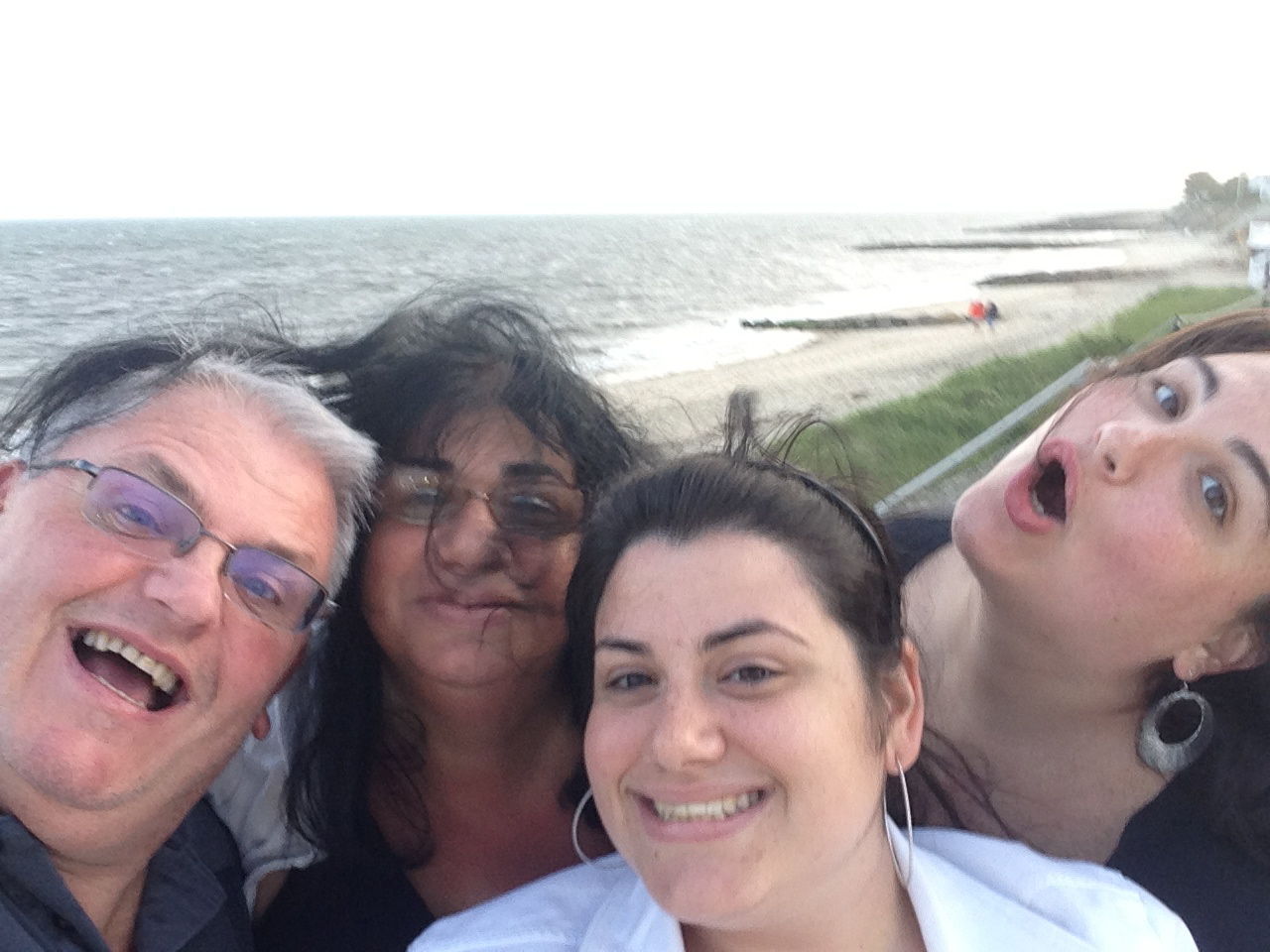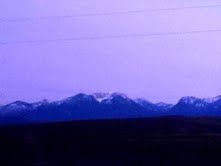 When you have a young child and travel, your thoughts focus on how to keep them busy by educating and engaging them in activities that please the mind and body and help them to grow. The parents make the plans, but more input comes as children grow.
But what about adult children in their twenties? There is a shift. It's more coordinating time off, picking a place to interest them, deciding whether friends will also come. I have learned to do more following than leading in the past few years.
I wanted to chill, perhaps a beach; my son James suggested Boston. So a compromise was made: head to Boston from our home in Brooklyn, NY and then a beach. But as plans develop it always changes with adults, whose schedule changes with work and school, becoming more complicated.
Our final plan for a week-long vacation with a family of adults: Cape Cod for the beach, then head to Boston for a long weekend.
A week at the Cape
Our first stop was the Colony Beach Motel in Dennisport, a Cape Cod town, about halfway up the "hook." A lovely inn nestled in a beautiful beach town, the motel had two stories with U-shaped units facing into a courtyard pool that overlooked the ocean. There was a small lawn with table, chairs and a few grills for guest use. That was followed by a deck for sun-worshippers immediately after the Beach. No need to pack a lunch here as your room is so close that you can just stroll back and forth for a beverage or sandwich. The water was colder this far north, but the hot weather made for enjoyable dips. Even the seaweed was different, more like green beans as opposed to NYC spinach.
Beach life was leisurely awaiting. My wife and I led our own mini yoga sessions in the sand while our girls, 22 and 28, enjoyed a little sun and some necessary downtime relaxing, reading and conversing with our new vacationing neighbors. We were invited to join in and share some leftovers with a family using the grill to celebrate their daughter's birthday. Good people always make you enjoy vacation. We shared in return and made some friends.
On our first night in town we didn't wander too far to discover that next door was an open-air bar just off the beach, Ocean House, with great views of the water and a feeling of the local yacht club. Inside we found a fancy seafood restaurant where the food was fresh and delicious, but the price tag was flashy. Glad I was wearing my polo shirt, although, my Brooklyn accent gave away I wasn't a local.
We ventured to several other restaurants. WeePocket was a delightful find. It's an Irish joint within walking distance to the Motel with plentiful seafood at reasonable prices. Afterwards, we strolled to a local Ice cream stand called Sundae School Ice Cream. It's dedicated to serious creamy delights. It's expensive for ice cream, but still a summer bargain. The stroll home enjoying their sweet cones made you feel summer in your bones.
---
Our Excursion to Wellfleet on Cape Cod
No matter how old my kids get, our family cannot resist the nostalgia of a trip to the drive-in. So we headed up the cape to Wellfleet Drive-In Theatre. Even as a child, I have great memories triggered by the sounds and smells, the swings on the playground, the old hanging audio speakers that are no longer needed because you can use your car radio, and especially the "Intermission ends in 10 minutes" announcement. We continued the tradition at Wellfleet. This drive- in was especially organized with polite, firm, helpers directing and policing to make a pleasant evening.
Before the Drive-in, we stopped at PJ's Family Restaurant. It's a self serve restaurant that does fish. Order in a line and grab a table; no waitress service, but good food. There was a 50's feel to it, with modern prices.
My favorite dinner, and the best bargain of the trip was the lobster special at Clancy's Restaurant. There was a great view and having just experienced the expensive lobster dinner at Ocean House (see above) the night before, this was just as good and 1/4 of the price. They had good service; the food was great and the bill was small.
Then Checking in to Boston
Off to the City of Boston next. On the drive, we stopped at the JFK Library.The Library is close to route I-93 in the University of Massachusetts. It was an extended bathroom trip that turned into a 90-minute delightful tour of the Kennedy era, the Presidency, and his extraordinary life and death.
After another quick stop in Southie for some local Boston pizza at Sal's Ristorante & Pizza, we checked into Marriott's Renaissance Boston Waterfront Hotel, located in the up-and-coming Seaport District of the city. A cross between luxury and boutique, the hotel would serve as home for the long weekend. Upon a smooth valet park and check-in, we were happy to note that the rooms were comfortable and ours was even big even for us to fit (or should I say squeeze) the five of us with a rollaway bed. Ready for the City part of our trip, we unpacked and prepared to go to Fenway for a Game.
Fenway Park with my Family
Baseball connects generations and my family loves it. The pace of the game allows conversation. "Hey see that red seat? That's where the ball landed off of a Ted Williams' homer." A conversation follows with stats, and what would have been if Ted Williams didn't go off to serve his country for two tours of duty as a Jet-fighter, during both the Korean war and WWII. It connects the generations.
Fenway is one of the oldest parks in the country, constructed in1912. Residing in a residential neighborhood, there is life around the ballpark; a real community filled with real Bostonians. Taking the "T" to the game is a must. Buy the local scorecard magazine before entering the ballpark, it's what real locals do.
I found out that first-time visitors are given a souvenir bag, a gift of a button, some field dirt, and some other trinkets. Make sure that you stop into one of the Fan Services booths — located at Gate E, Gate D, and Gate B — to receive your "First Timers" fan items. There is a great selection of food in the tiny ballpark. It only holds about 37,000. If you can, sit in the bleachers. It's a great view filled with fun people and made for a lovely evening. The Red Sox won, by the way!

---
Making Family History on the Freedom Trail
We were ready for some history and started our next day with an early morning Freedom Trail tour as our next adventure.
There are many Freedom Trail tour choices: free, walking, hop-on/off bus, even a duck tour. We emailed before the trip and arranged one given by a history professor, Beth, who was delightful. We received an email with her picture and specific instructions on where to meet by Boston Common. She was educated with a slant towards the women's place in American history that really engaged my wife and daughters who were delighted to be around someone knowledgeable and passionate. Great combo for a great tour. Best line of the trip was, "Here is the only place you can have a Cold Samuel Adams, looking at a Cold Samuel Adams." Seated at Bean Town Pub, you can see the gravesite of Samuel Adams in Granary Burial Ground.
We lunched at the famous "Cheers" chain. The original was in Beacon Hill, but they have The Replica in Quincy Market. Nice people and good food. It was crowded but we were quickly seated and served. Refreshed, we ventured to a spontaneous afternoon Freedom tour. This one given by the Parks Department and was free; just sign up in Faneuil Hall. Another educated tour guide who's passion was inspiring. This was a more political view, placing you in the times of the Revolution. We were surprised to learn that you cannot tip the Parks department, but we bought our guide a cold lemonade as it was a hot day.
After resting in the hotel's pool and spa, that night we strolled the piers around the hotel and there was a plethora of eatiers to choose from as the neighborhood is bursting with new restaurants and bars. We wanted to stay low key after a long day of walking and wound up at Yankee Lobster Company. Another self-serve fish joint. I'm sensing a theme in the New England area.
Touring the Boston Breweries
After our day of history we decided that the next day was Brew Tour day. We made a morning trip for tickets to Samuel Adams tour Sammy Tour. The tours are free but getting tickets can be tricky, so my son and I drove to the brewery to reserve five tickets to an afternoon tour. To gain admission you are given a beer label. Each tour has a specific label, approximately 75 people are on a tour. It's crowded but fun as the tour winds through the working factory, and brewing is explained in a fun way. It ends in a tasting room where beer is shared like a German Beer fest. Sitting at long tables, each guest gets a small tasting glass (that you get to keep), then its pour and pass the pitcher, as more beer info is given. Sammy chooses three beers to sample. If you have a favorite, most likely you won't sample it in the room. Then exit thru the gift shop, ala Disney rides.
It's not ideally located, it took us around 45 minutes on the T, but after the tour there is a free trolley ride to Doyle's, a famous motion picture movie back drop that you can present your tour ticket, keep the free Samuel Adams glass if you purchase a beer. I highly recommend the tour. The driver puts you in the mood to enjoy a little late lunch and a Sammy. It's good food and great movie history.
Although Samuel Adams is a fun tour, Harpoon Brewery is better. Located in the Seaport District and within walking distance to the hotel, we stumbled upon this brewery asking information from the helpful hotel concierge. Harpoon is a five minute walk. Here you enter and are immediately on line for a beer at the wooden and brass rail bar that the line moves down to purchase tickets.
Another insightful tour about the brewing process, but this ends in the tasting room that has 20 choices and 15 minutes of all the beer you can drink. It's more of a bar feel, elbowing up and making conversation with fellow tour members. Fun and a real good vibe. You can enjoy many selections from the brew line. There is an ironic fact about their license number being 001. They're not older than Samuel Adams, but… well, you will have to go for yourself to hear the story for yourself; I don't want to ruin it for you.
Our Last Night in Boston, A Date
It was a long day of beer drinking and we had the drive back to Brooklyn early the next day. We had a quick bite at Rosa Mexicano, just down the street. Then stopped in to enjoy the live jazz at the Renaissance's hotel bar. The kids (or our adults as I should say) went to the room to watch a movie, while my wife and I had the one and only date of our trip.
The perfect end to a great vacation, Ryan Style. Stay strong Boston, New Yorkers got your back.
Boston Strong – Ryan Style was co-written by Jillian Ryan and her proud Dad, Matthew Ryan
Dear Reader: This page may contain affiliate links which may earn a commission if you click through and make a purchase. Our independent journalism is not influenced by any advertiser or commercial initiative unless it is clearly marked as sponsored content. As travel products change, please be sure to reconfirm all details and stay up to date with current events to ensure a safe and successful trip.
---